Here are just a few of the companies we've worked with: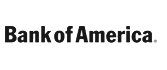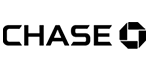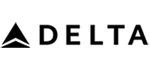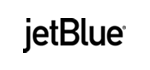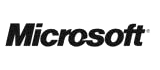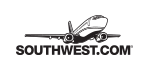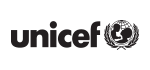 About LaGuardia Airport
CALL 1-855-826-6770 FOR CHARTER BUSES TO LAGUARDIA AIRPORT
LaGuardia Airport—or LGA—has four terminals (A, B, C and D) with about a dozen airlines operating among them. Currently, only Terminals C and D are connected. This is where you'll find gates servicing Delta, Frontier, Spirit, and WestJet airlines. Terminal A is the least trafficked and most secluded, servicing only JetBlue, and Terminal B is the busiest. Go to Terminal B if you're flying Air Canada, American Airlines, Southwest Airlines, or United Airlines.
Currently, LaGuardia Airport is engaged in an ambitious renovation project that began in 2016. Renovations include connecting all of the terminals (in addition to rebuilding them), improving the roadway system, creating a new parking infrastructure, and providing better transportation with an AirTrain. In essence, the construction workers are building an entirely new airport on top of the existing one while working to keep it fully operational. As you can imagine, this project has an effect on surrounding traffic and ground transportation.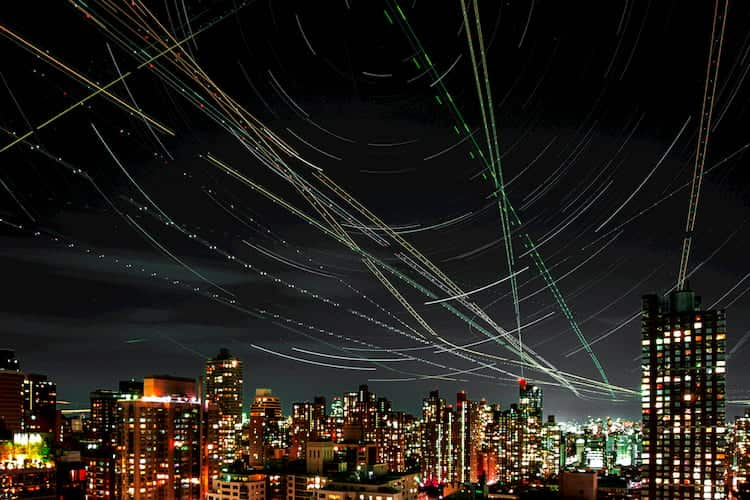 Choosing Group Transportation To and From LaGuardia Airport
With major renovation plans underway, there's a lot to be excited about for the future of LaGuardia Airport. But for now, travelers need to be especially mindful of how construction can affect their plans. During this time, car parking will be limited, and customers are encouraged to find other means of traveling to and from the airport.
Charter Bus
Rent a minibus or motorcoach to transport your group to and from LaGuardia Airport with ease. An 18-passenger minibus can get you through traffic with the least amount of hassle if you have a small group in tow. If you're traveling with a large group with a lot of luggage, a 56-passenger motorcoach is the most reliable way to ensure you arrive at the same time and in the right place. You'll also enjoy direct travel without any stops or extra pick-ups along the way, as well as premium amenities you won't find on public transit: cushioned seats, on-board lavatories, free WiFi, and TV monitors with a DVD player.
Public Transit
LaGuardia is the only one of NYC's major airports with no link to the MTA subway system, so you'll need to hop on a bus. If you're making plans this way, the MTA has a full list of public transportation transfers to LGA. However, the logistics here are complicated for group travel and you'll need to plan meticulously. You'll be challenged with pre-purchasing bus fare, knowing which bus line you need, and keeping everyone together. If you're unprepared for relying on LaGuardia's options for public transportation, let GOGO Charters handle your trip.
Taxi/Rideshare
With the current state of construction at LaGuardia, hailing a cab is complicated. During peak times, travelers may need to take a shuttle bus to a designated taxi stand or area to be picked up by a rideshare service like Uber or Lyft. Keeping your group all together and on schedule during this process will be challenging. You may also need to split up between multiple rideshares and can't be sure you all will arrive at the airport or your NYC destination on time, at the same time. To make sure you can keep your group together, opt for a charter bus rental.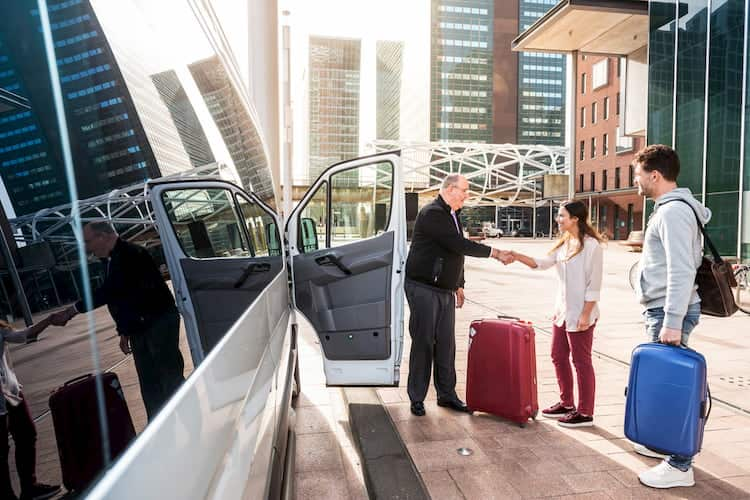 Pick-Up and Drop-Off for Charter Buses
Charter bus drop-offs at LaGuardia Airport can be simple affairs. Know which terminal your flight will depart from, and ask your driver to bring you straight there. You should be able to hop off at the curb outside the terminal.
Pick-ups, however, will require more planning and coordination. During the renovation, some terminals won't allow you to be picked up curbside. You may need to arrange with your charter bus driver to have your group picked up in a particular location off-site. As construction progresses, pick-up location requirements may adjust, so communicate directly with your driver throughout your pick-up or drop-off process. If you encounter an unanticipated change to your designated pick-up location, you can call your driver directly and sort it out in real-time.
What To Do at LaGuardia Airport
With a major renovation comes a major upgrade to passenger amenities. Terminal B notably added a number of new, popular places to eat and shop, but there's more in store for the airport at large. While we all wait for construction to cease, GOGO Charters can recommend a few ways to pass the time while you're at LaGuardia:
Restaurants & Fast Food
Shake Shack
Terminal B, Concourse B
Fast casual chain for hot dogs, burgers, and milkshakes.
La Chula
Terminal B, Concourse B
Taqueria dishing out tacos, tortas and burritos.
Rossi Pizzeria
Terminal D, Departures Level 2, Gate 92
Neapolitan-style pizzeria for quick slices and calzones.
Shopping
McNally Jackson Books
Terminal B, Concourse B
Airport outpost of So-Ho-based indie bookstore.
FAO Schwarz
Terminal B, Concourse B
Iconic high-end toy store featuring a candy wall.
Desigual
Terminal B, between Concourses B and C
Barcelona fashion brand for women's clothing.
Book Your Charter Bus to LaGuardia Airport
When traveling with a group through LaGuardia Airport, consider renting a charter bus to make your travel as simple as possible. LaGuardia's current renovation project adds a logistical challenge to traveling to and from the airport, but a personal charter bus rental can help alleviate a lot of your stress. Call 212-356-0174 to speak with one of our reservation specialists about your group transportation options if you're flying in or out of LaGuardia.
Rent your charter bus now:
You may have seen us featured in: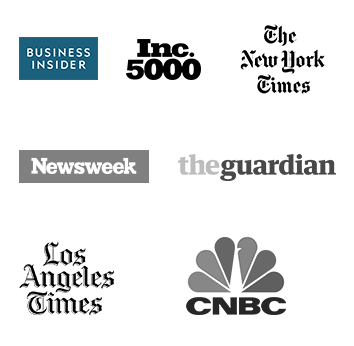 Latest
Blog Posts