Sleep Safe and Sound
One of the most important features that sets an entertainer bus apart from a regular charter bus is the sleeping area. Most entertainer buses come with around 8 to 12 onboard bunks with privacy curtains. You can even request individual lighting and air-conditioning controls for each bed. You'll have to pay extra for these features, but you can enjoy the convenience of not having to stop at a hotel every night to get some sleep.
CALL 212-356-0174 FOR ENTERTAINER BUSES IN NYC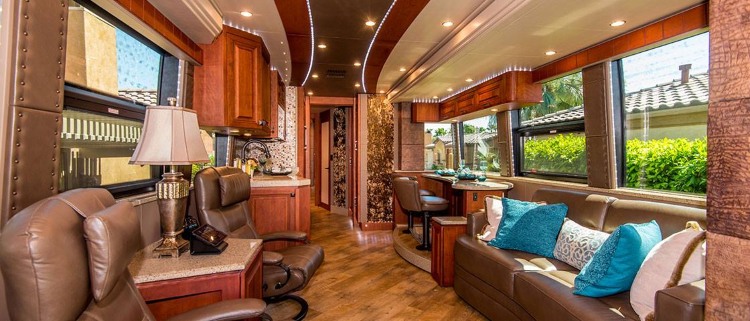 Entertainment On-the-Go
If you're going to spend weeks or months on the road, you need a variety of ways to have fun. Ask for flat-screen TVs and a DVD player on your bus so everyone can watch movies, or request free WiFi and power outlets so you can post to social media, send emails, and stream music. Speaking of music: many buses include a sound system with an AUX port for your smartphone. Most entertainer buses also offer a lounge-style seating area so you can socialize with your bandmates or meet with your campaign managers more easily.
Home-Cooked Meals Anytime, Anywhere
Sure, it's fun to stop for Chipotle or Wendy's during a road trip. But when you're going to be traveling for an extended period, you need some healthy, affordable home-cooked food once in a while. Many entertainer buses come with a kitchenette that includes a fridge, a microwave, and a coffee maker. You probably won't make a Top Chef-worthy masterpiece, but you'll at least save some money by prepping a quick quesadilla with fresh vegetables or a cup of hearty soup.
Fewer Rest Stops
If you're traveling with a large group, you can't afford to stop every time one person needs to use the restroom. Luckily, entertainer buses have compact on-board restrooms to take care of your group in between gas and food breaks. Some bus models also have a vanity area with a sink and mirror where you can adjust your makeup, style your hair, or brush your teeth.
Store Everything with Ease
All full-size New York City charter buses, including entertainer buses, come with undercarriage storage space where you can stash amps, suitcases, or sports equipment. You'll also find overhead storage space inside the bus for valuable items like musical instruments and electronics. Some entertainer buses even include closets so you can hang up your performance clothes instead of stuffing them into a suitcase.
Book Your Private Entertainer Bus
If you think you might need an entertainer bus for your band, call GOGO Charters today. We're available 24 hours, and we'll search our network to find an entertainer bus that meets all of your group's needs. Want more information before you call? Check out our guide to the best charter bus for your group and our sample pricing information. Then contact us at 212-356-0174 for your personalized, no-obligation quote.
Rent your charter bus now:
212-356-0174
You may have seen us featured in: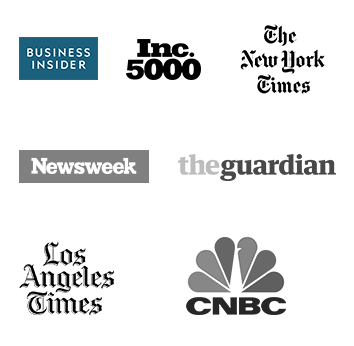 Gogo Charters New York

New York, NY 10016, USA

(212) 356-0174
More About Group Travel in New York
Helpful Bus
Rental Resources
Latest
Blog Posts