NYC Band Tour Bus Rental
CALL 212-356-0174 FOR ENTERTAINER BUSES IN NYC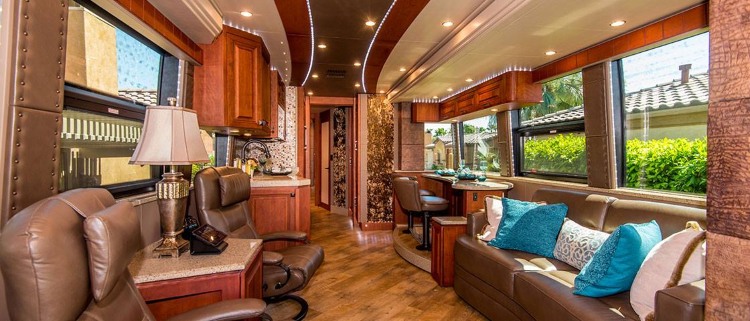 Sleep Safe and Sound
Sleeping on the road is always a challenge, especially with a group. With a sleeper coach, you'll sleep comfortably the entire night. Equipped with 8 to 12 tour bus bunks, every group member can have their own private space and get a full night's rest to be fully prepared for the next day. Each tour bus bed is equipped with privacy curtains, and some bus models can even come with individual lighting and air conditioning controls to meet everyone's personal comfort preferences. We can't promise you'll be completely cured of homesickness, but you can relax and rest how you like to.
Entertainment On-the-Go
We understand that groups need to unwind after an outstanding performance, even while they're on a band tour bus rental. Watch your favorite TV shows or movies on flat-screen TVs, jam out to music on the radio system, stay connected with WiFi and power outlets, and more. Your luxury tour bus rental can also include premium lounge-style seating for everyone to enjoy during off-hours. Enjoy a drink, have a conversation, and relax while your entertainer coach takes you to your next destination. Comfort doesn't have to be sacrificed just because you're traveling.
Home-Cooked Meals Anytime, Anywhere
We know your group will most likely be on the road for days to weeks straight, and you should be able to eat your favorite, nutritious foods while you're traveling. The buses we charter come with kitchenettes to give your group the chance to enjoy healthy snacks and home-cooked meals, even when you're away from home. Easily store all your fresh food in the fridge, reheat leftovers in the microwave, or enjoy a freshly-brewed cup of coffee from the bus's coffee maker. Need any other special amenities? Let our team know at 212-356-0174, and we'll find the perfect tour bus to fit your requests.
Fewer Rest Stops
Band tour bus rentals come with clean, on-board restrooms so you won't need to make as many rest stops on the way to your next destination. Most models even include a vanity area to give passengers the chance to freshen up, brush their teeth, and more. You'll feel right at home!
Store Everything with Ease
Don't leave anything behind. Your band tour bus rental can come with ample storage space to safely store sports equipment, musical instruments, special gear, luggage, and any other personal belongings below the bus. If you need more space, we can also help you find a trailer rental to attach to your bus. Plus, your bus can include closet space and storage compartments to stow personal items like clothing, jewelry, and electronic devices without being in the way.
Book Your Luxury Tour Bus Today
GOGO Charters works with your group's specific needs to find the perfect tour coach for your next trip. We're available 24/7 at 212-356-0174 to discuss your needs, the best bus for your group, and your budget. Tour bus rental prices range anywhere from $1,900 to $2,500 a day or from $7.00 to $8.50 per mile, but our reservation team can build a custom quote for you. Call today to learn more about what an entertainer bus includes!
Rent your charter bus now:
212-356-0174
You may have seen us featured in: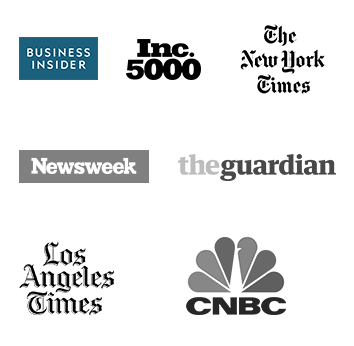 Calculate Rates
from New York, New York
Gogo Charters New York

New York, NY 10016, USA

(212) 356-0174
More About Group Travel in New York
Helpful Bus
Rental Resources
Latest
Blog Posts