Here are just a few of the companies we've worked with: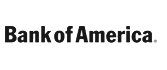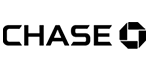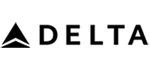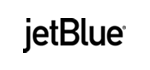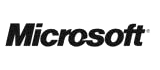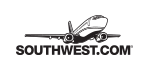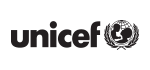 Garland Charter Bus
CALL 1-855-826-6770 FOR CHARTER BUSES IN GARLAND, TEXAS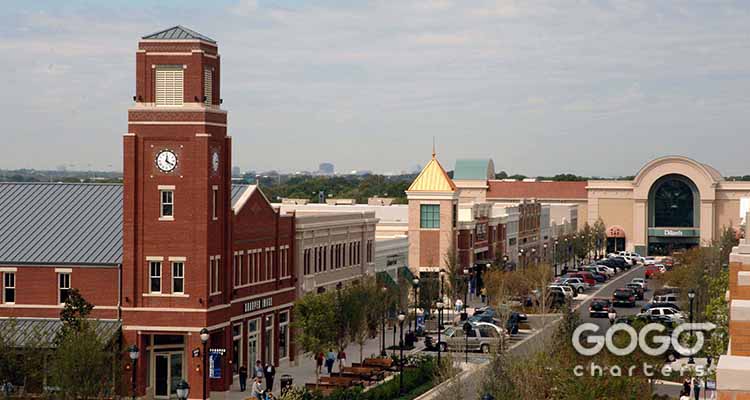 Experience Garland by Bus Charter
GOGO Charters is the best choice for charter bus service in Garland. If you require bus rental to make your visit to this exciting Texas town a pleasant one, GOGO Charters is ready to provide you with the most reliable service and the best selection of charter buses, motor coaches and minibuses. We hold our operations to the highest standards of quality control and have a staff that is committed to helping you secure reservations at the most competitive rate.
Sitting just northeast of Dallas, this historic locale represents the perfect combination between the old and new west. Downtown celebrates the city's rich history since its formation in 1891. The elegant old buildings of the city center merge with modern structures to combine reverence for the past with more current cultural representations of North Texas. If you haven't visited this area in a while, now is the time to do it. In recent years this city has become an arts mecca that rivals Austin, San Antonio, and other popular tourist destinations.
Sightseeing is best accomplished by bus charter because there are so many wonderful things to experience in the Metroplex. A GOGO Charter can help you maximize your vacation time and money. Because Garland is situated between Dallas and Fort Worth the possibilities are endless! Be sure to plan for more than one day, though, because there is a lot to see. The day rates provided by GOGO Charters make it affordable for you to tour.
See What North Texas Has to Offer
As you travel around the city enjoying the luxury of a GOGO charter there are many attractions in the city you will want to explore.
The Lakewood Brewery is always at the top of the list for things to see here. Founded in 2011, Lakewood Brewery is a new attraction but one that visitors love. Some of the best handcrafted small-batch beers in the nation are made right here at this charming brewery.
If you appreciate the arts then a visit to the Plaza Theater is a must. A local landmark since the 1940's, the Plaza Theater has been completely restored to resemble how it looked in its glory years. The Plaza can host multiple events ranging from stage productions to concerts. It is intimate, too, with seating for 350 and modern lighting and sound.
When you tour the city by bus you are sure to encounter the Hawaiian Falls Water Park. This is a great place to spend some time in the sun and enjoy thrilling water park slides. You can even give the teenagers their own free day here while you continue exploring North Texas by chartered bus.
If the great outdoors is something you enjoy, the beautiful wildflowers and towering trees of the Spring Creek Forest nature trail are something you will want to see. Many visitors from all over America come to visit the preserve each year and view more than 650 species of plants and animals.
It doesn't matter if you are young or just young-at-heart. You're sure to find something to enjoy because, as they say, everything is bigger in Texas. That includes all of the fun stuff to see and do in the Metroplex.
Choose the Professionals at GOGO Charters
At GOGO Charters we understand the impact your mode of travel can have on your vacation experience. That's why we place a premium on helping you enjoy this Dallas suburb in complete comfort and safety. Choose a provider of charter services that you can trust and your visit to this historic city can be a time of joy that provides lasting memories. We want to be a part of those vacation memories!
The party buses in our company are always recommended for the most fun. Many local residents even rent them for their own parties and celebrations. The most affordable day rates around and a staff of courteous individuals make GOGO Charters an industry leader. What are you waiting for? Book your adventure today!
Nearby Cities We Service
Rent your charter bus now:
1-855-826-6770
You may have seen us featured in: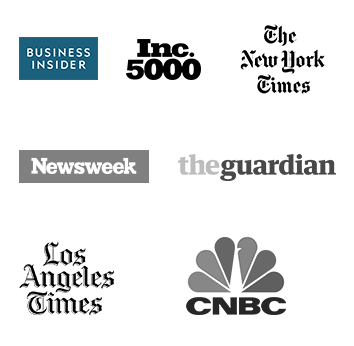 Calculate Rates
from Garland, Texas
Example Prices
Roundtrip

From: Garland,TX

To: Atlanta,GA

Roundtrip

From: Garland,TX

To: Baton Rouge,LA

Roundtrip

From: Garland,TX

To: Houston,TX

Roundtrip

From: Garland,TX

To: Las Vegas,NV

Roundtrip

From: Garland,TX

To: Oklahoma City,OK
Helpful Bus
Rental Resources
Latest
Blog Posts