Here are just a few of the companies we've worked with: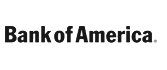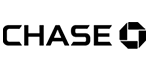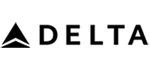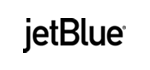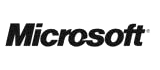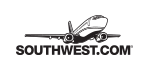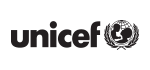 Explore the Stars with GOGO Charters
CALL 1-855-826-6770FOR CHARTER BUSES TO SPACE CENTER HOUSTON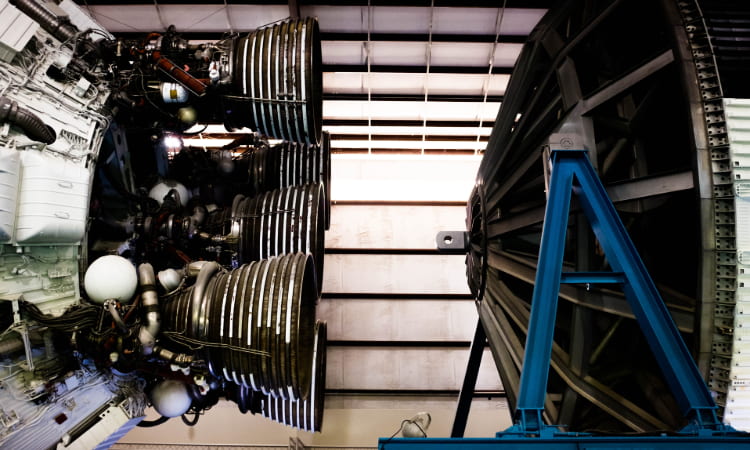 Space Center Houston welcomed more than one million visitors in 2019 and is currently one of Houston's top tourist destinations. The popular attraction is the Official Visitor Center of NASA Johnson Space Center, and GOGO Charters wants to help get you there.
Visiting Space Center Houston is an amazing learning opportunity for groups of all ages. Whether you're taking a school group, university class, or STEM summer camp or you're planning a special company event, a charter bus is one of the best ways to get your group to the Space Center and around the rest of H-Town. The center sees so many visitors daily that taking separate vehicles can be a hassle, especially if you're not familiar with Houston. A charter bus will keep everyone together as a professional driver handles the navigation and parking.
When you call (281) 407-2654 to book your charter bus, be sure to ask your reservation specialist about adding additional amenities to your bus. WiFi access, TVs with DVD players, and power outlets will help your travel group learn about space while on the road! Put an educational film or fun space adventure like Star Trek on your charter bus's TVs. Stay connected to social media with your onboard WiFi or let students stay entertained with games on their own mobile devices. At GOGO Charters, we want you to enjoy your journey as much as the destination!
Group Visits to Space Center Houston
Space Center Houston has more than 400 exhibits and experiences for groups to enjoy during their visit. Take a tram tour of the Johnson Space Center's famous Mission Control, marvel at massive space crafts like Saturn V in Rocket Park and the Space Shuttle Independence in Independence Plaza, and explore galleries filled with artifacts from the Mercury, Gemini, and Apollo eras of space travel.
When is the best time for groups to visit Space Center Houston?
The Center gets exceptionally busy during weekends, holidays, and over the summer. Groups are encouraged to travel on weekdays or right when the center opens to avoid hectic crowds. Hours vary depending on the season; just be sure to check the center's calendar before planning your trip.
Group Admission
Groups of 20 or more visitors are eligible for discounted admission to Space Center Houston. To secure the best rate for your group, pre-purchase tickets at least 7 days in advance. If you reserve and pay for tickets at least a week in advance, rates are $15.95 per ticket. Pay-on-arrival tickets are available at $17.95 per ticket for guests as well.
You'll get one free ticket for every 20 purchased, and your charter bus driver will also receive free admission to the center after presenting their ID at the Guest Services Desk.
Group Tour Options
Space Center Houston offers a variety of private group tour options for an additional fee. You can reserve a tram tour just for your group before the center opens to the public, add a meal to your trip, or even reserve a VIP expedition with a personal tour guide.
If your group is visiting from a school, local community organization, or religious institution, Space Center Houston has plenty of educational programs for you! Students can have a Q&A session with an astronaut, get up-close and personal with real moon rocks, and learn about the historic advances in space travel through interactive exhibits.
Field trips are charged at a discounted rate and should be registered at least one week in advance. Special pricing and considerations are available for approved Title I schools.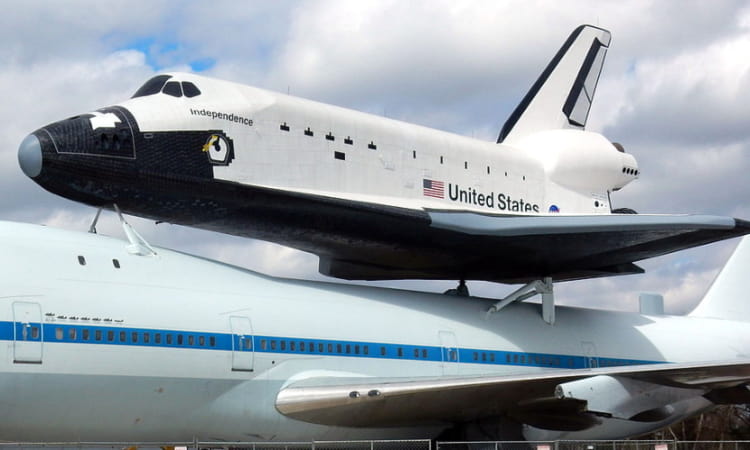 Image courtesy of Wikimedia Commons.
Travel and Parking at the Space Center
The center is located about 30 to 40 minutes from Downtown Houston and is a short distance off of I-45 S. Unfortunately, Space Center Houston isn't accessible by Houston's public transportation. On the bright side, it has plenty of on-site parking available for visitors.
Parking is $5 per personal vehicle while school buses and charter buses are free. Save yourself the hassle of parking (and paying for) several cars on a busy weekend and book a comfortable minibus or spacious full-size charter bus instead. Your driver will ensure everyone is dropped off safely at the center's entrance before parking in a designated area for oversized vehicles.
Are you making a long-distance trip to Houston from San Antonio, Austin, or Dallas? GOGO Charters services all major cities throughout Texas, so no matter where your trip begins, we'll be sure you have a comfortable ride to Space Center Houston.
Visit the Best Attractions in Houston
Are you planning a multi-day group trip around several of Houston's museums and learning centers? Consider grabbing a Houston CityPASS!
Along with access to Space Center Houston, you can visit these popular Houston locations:
Downtown Aquarium
Houston Museum of Natural Science
Houston Zoo OR Kemah Boardwalk (All-Day Rides Pass)
Children's Museum OR Museum of Fine Arts, Houston
When you travel with GOGO Charters, you'll be able to build your own itinerary and travel to each location at your own pace. The Houston CityPASS is good for a consecutive 9-day period, which means you can take your time and enjoy a nice, long vacation in one of Texas's biggest cities. Not having to stress about driving is also a great way to ensure everyone in your group enjoys themself to the fullest. Everyone can focus on spending time in each other's company rather than worrying about designating drivers during a long trip.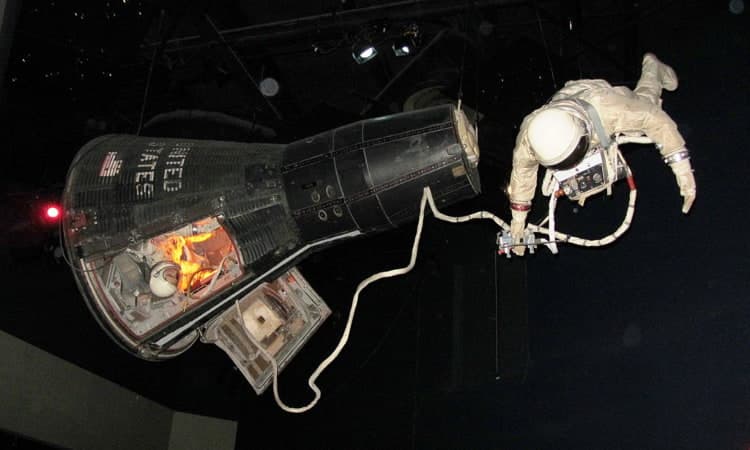 Attend Space Center Houston's Annual Events
Organizing a group visit to one of the country's leading science centers is already a wonderful learning experience. It's even better when you attend a big annual event, like Galaxy of Lights from November through December! The holidays meet outer space in a winter wonderland of lights and family-friendly fun. Get your group together, book your charter bus, and ride over to Space Center Houston for Galaxy of Lights or any other special event series throughout the year.
Space Center Houston is also a Certified Autism Center and offers Sensory Friendly Events throughout the month, including sensory friendly nights during Galaxy of Lights. These events offer modified lighting, sound effects, smaller crowds, and specialized learning activities to accommodate school-aged children with sensory sensitivities.
Plan a Special Event at a Unique Houston Venue
Are you and your spouse-to-be in love with the cosmos? Why not make your big day an unforgettable one with a wedding celebration at Space Center Houston? Even if you aren't planning a big wedding, the center is a unique venue space for other special events, like birthday parties, company picnics, and team-building exercises.
Indulge in hors d'oeuvres and cocktails with views of Space Shuttle Independence and dance the evening away under space suits and stars. Focus on planning your special event, and let GOGO Charters handle how your guests will get there.
Although Space Center Houston provides amazing event rental spaces, it isn't the most conveniently located venue. Consider renting a private shuttle to transport everyone to and from the center from a designated location. This will save your guests the hassle of driving long distances, and it will also give them the opportunity to enjoy cocktails if you're hosting a social gathering. Your personal charter bus driver will serv as DD for all of your guests!
Hosting an exceptionally large event at Space Center Houston? GOGO Charters still has your group transportation covered. Our team of reservation specialists will craft a fleet of charter buses and minibuses to fit your event size.
Reserve a Charter Bus to Space Center Houston Today
A day of exploring the wonders of space awaits you and your group. Booking your charter bus to Space Center Houston begins with a free, personalized quote from one of our rental experts. You'll just need to have your trip information, like your group size, destination, and travel dates, and any requests like an ADA-accessible bus and additional amenities. Give our offices a ring 24/7 at (281) 407-2654 to reserve a charter bus for your next group trip around Houston.
Rent your charter bus now:
You may have seen us featured in: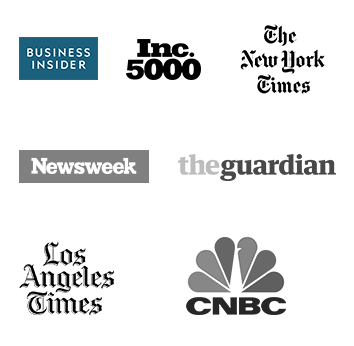 Latest
Blog Posts