Rent a Bus for Your Next Trip to Houston
Heading into Houston for a group trip? A bus from GOGO Charters is the perfect solution to all of your transportation needs. With access to over 3,000 bus rentals, ranging in size from 18-passenger minibuses to 56-passenger full-size charter buses, we'll find one that's perfect for your group. Our bus reservation specialists are available 24/7 for any questions you may have regarding your rentals.
Not sure where to start? Check out our beginner's guide to chartering a bus! Call us any time with questions at 1-855-826-6770 and receive a free, personalized quote.
CALL 1-855-826-6770 FOR YOUR PRIVATE BUS IN HOUSTON
A bus is a great way to save money on airfare and still travel comfortably. You'll be able to choose from a variety of amenities, such as reclining seats, lots of legroom, air conditioning, on-board bathrooms, WiFi, and televisions. Luggage will be safely stored right underneath the bus, so you'll never have to worry about it getting lost. Your driver will transport you into the city and right up to your hotel.
If you prefer to fly, let us be your personal airport transfer service. Your bus will pick you up from any airport in Houston and transport you to hotels, restaurants, or other venues.
Instead of relying on public transportation, book a private bus that's always ready to leave when you are. You won't need to worry about taking separate cars, navigating unfamiliar streets, or getting lost. Your driver will handle all of the navigation while you relax and enjoy your trip.
Whether you're coming into Houston for the first time or the fiftieth time, a bus is the perfect way to take in all that this beautiful city has to offer.
Enjoy a More Comfortable Field Trip
Looking for a safe and comfortable alternative to a traditional school bus? Choose from amenities such as reclining seats, air conditioning, and on-board WiFi with a charter bus from GOGO Charters so that you and your students can enjoy a comfortable ride into Houston for your next school trip.
Visit Space Center Houston for a field trip your students will never forget— plus, your charter bus will be able to park for free!
Communal Church Trips in Houston
Instead of worrying about splitting up your group into separate cars, keep everyone together on a bus while you travel to conventions, retreats, neighboring churches, mission trips, or just to your favorite restaurant across town. Everyone will be able to relax and socialize on the bus while your driver takes you where you need to go. Take a trip out to Pine Cove's retreat grounds in Columbus for a weekend of fellowship and study.
Family Reunions Made Simple
For your next family trip into Houston, book a bus to make transportation easy and efficient. Your personal bus will take you to various restaurants, museums, hotels, and other venues all over Houston. You won't have to worry about getting lost in the city or taking separate cars— your driver will handle all of the navigation while you relax and enjoy your trip with your family. Head over to Kemah Boardwalk for a day of shopping, dining, and strolling through this 60-acre theme park
Personalized Driving Tours
Familiarize yourself with Houston or finish off a day of sightseeing with a personalized driving tour through the city. Your driver will take you past every spot on your itinerary so you'll know what to expect when it's time to visit each place; or, simply enjoy the beauty of the city without having to walk in the heat.
Simple Transportation with GOGO Charters
With a record of 0 accidents and over 5 million miles logged, GOGO Charters is your #1 choice for weddings, field trips, corporate trips, sporting events, or private bus rentals in Houston. Our superior reservation specialists are dedicated to making the booking process easy and efficient for you-- just tell us where you're going, and we'll handle the logistics.
Got any questions? Call us 24/7 at 1-855-826-6770. We're always happy to help.
Rent your charter bus now:
1-855-826-6770
You may have seen us featured in: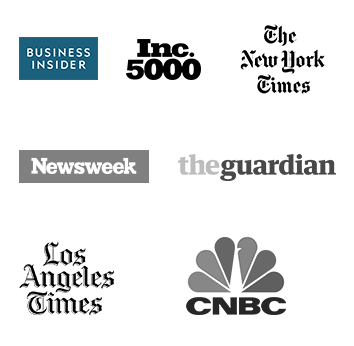 More About Group Travel in Houston
Helpful Bus
Rental Resources
Latest
Blog Posts