Dallas Employee Shuttle Services
You can transport employees to and from work in Dallas easily and efficiently with a charter bus rental. GOGO Charters can pair your company with reliable vehicles designed for safety, efficiency, and space, so your employees will commute in comfort and confidence. Whether you're needing a pick-up/drop-off from a Park & Ride or want to plan a private route to and from nearby cities like Plano or Arlington, we can find the transportation for you. Call us at 1-855-826-6770 anytime, 24/7, and tell your reservation specialist about your need for employee shuttle service.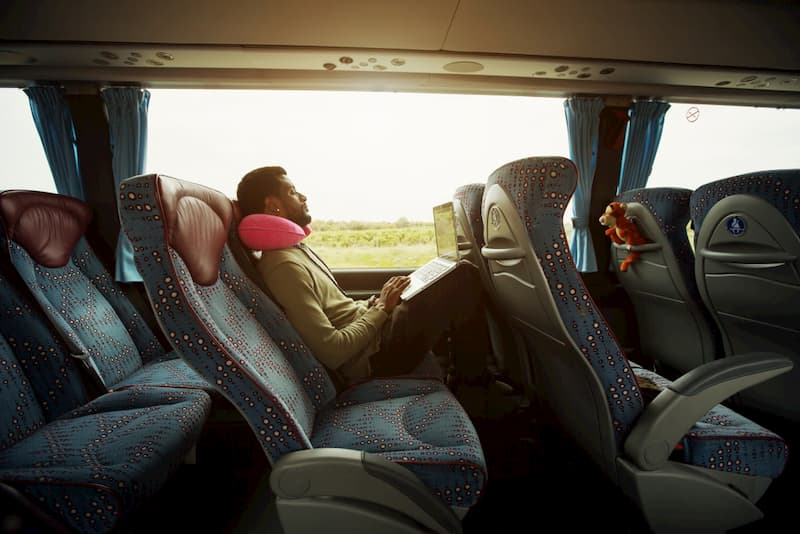 CALL 1-855-826-6770 FOR EMPLOYEE SHUTTLE SERVICES IN DALLAS
Private Shuttle Bus Service For Your Company
Commuters will be comfortable and safe when traveling on a private charter bus rental that's just for them and their fellow co-workers. Passengers will quickly become familiar with the shuttle buses, their driver, and the people they ride with, and they'll enjoy the comfort of their easy commute to their work. Shuttle buses and minibuses also have ample space on-board for storing backpacks, briefcases, and other work-related equipment in overhead bins. With private shuttle services, passengers can confidently store belongings securely and within arms' reach.
Reliable Transportation To and From Work
When you call, tell us about your ideal solution for your company's employee shuttle service in Dallas. Our reservation specialists will work with you to organize pick up and drop off locations and times, and recommend vehicle types that may be best suited for you. If you want shuttle buses to pick up and drop off employees at DART stops or Park & Rides around the city during rush hour, we can find you a small fleet of 18-passenger, 24-passenger or 28-passenger minibuses for the job. Every bus you rent will be paired with a punctual, professional driver, and we can also assist with any other special requests like the need for an ADA-accessible bus with a wheelchair lift.
Productive Travel with Premium Amenities
When you call us at 1-855-826-6770, ask your reservation specialist about the premium amenities that will make your employees' shuttle bus commutes more fun and productive. You can rent a bus with WiFi and power outlets in every seat so that passengers can stay connected on the road. Your employees will be grateful for the opportunity to unwind or catch up on work during their commute without personally driving through traffic, paying for a rideshare, or cramming into crowded public transportation.
Customized Routes in the Dallas–Fort Worth Area
Make it easier for employees who need to commute through the bustling Dallas–Fort Worth metroplex traffic to get to work with a designated shuttle bus and custom pick up locations. You can plan a variety of pick-up and drop-off stops on the outskirts of the cities where employees can safely Park & Ride into the office, or help long-distance commuters be more comfortable on their drive with a private charter bus ride. Ask us about planning a route for groups of employees who live in Garland, Irving or beyond. While we can't promise less vehicle traffic or less time on the road, we can ensure a comfortable, stress-free commute aboard a safe and private shuttle.
Book Your Dallas Employee Shuttle Service Today
Ready to book transportation to and from work for your employees? Our reservation specialists are ready and available 24/7 to get you started. Give us a call today at 1-855-826-6770 to start planning your Dallas corporate shuttle service.
Frequently Asked Questions about Shuttle Services in Dallas
How much does it cost to reserve an employee shuttle service in Dallas?
It depends. Each Dallas shuttle service from GOGO Charters will vary in price depending on your company's needs. The cost of your shuttle service will take into account several factors like trip duration, travel distance, and the time of year you're requesting your service. To get an itemized quote or to request a long-term service contract, call our team at (214) 431-5792.
What amenities are included in my Dallas shuttle service?
When you talk with a GOGO Charters rental rep, you can request special amenities on your bus like WiFi and power outlets. Most amenities can be provided on shuttle buses for no additional cost. Just ask your reservation expert about what amenities can be included on your shuttle.
What types of shuttle buses are available in Dallas?
GOGO Charters can provide different models of minibuses or full-size charter buses for your employee shuttle service. A minibus is best suited for small businesses or those that need to travel on busy streets in Downtown Dallas. Full-size buses are better for large companies that need to transport dozens of employees.
How many buses can be included in my Dallas shuttle service?
As many as you need! We've provided shuttle services for groups of all sizes. Large businesses that need several shuttles across different routes can work with one of our team members to figure out exactly how many shuttles are needed. If you need more than one model of bus, including an ADA-accessible shuttle, we'll be happy to help.
Who can book a Dallas shuttle service?
Any Dallas company or organization that needs a shuttle service can rely on GOGO Charters. Our nationwide network gives us access to buses across Dallas to provide shuttle services for any and every type of group.
Rent your charter bus now:
1-855-826-6770
You may have seen us featured in: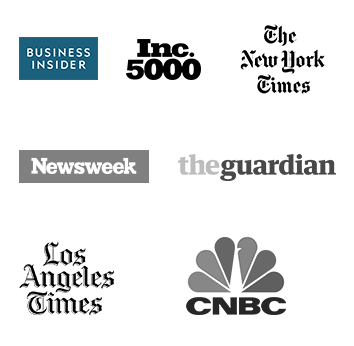 Gogo Charters Dallas

8204 Elmbrook Dr Suite 111, Dallas, TX 75247, USA

(214) 431-5792
More About Group Travel in Dallas
Helpful Bus
Rental Resources
Latest
Blog Posts