Rent a Bus for Your Next Sporting Event in Dallas
Dallas is arguably Texas's most popular city. Home to some of the state's biggest attractions, Dallas is a sports-lover's dream town. With so many sports that draw such large crowds, you may be curious as to how you can navigate the streets swiftly--that's where GOGO Charters steps in. We've worked with over 3,000 buses in 300 cities, and we've logged over 5 million miles on the road. We can get you there.
CALL 1-855-826-6770 FOR A CHARTER BUS FOR YOUR TEAM IN DALLAS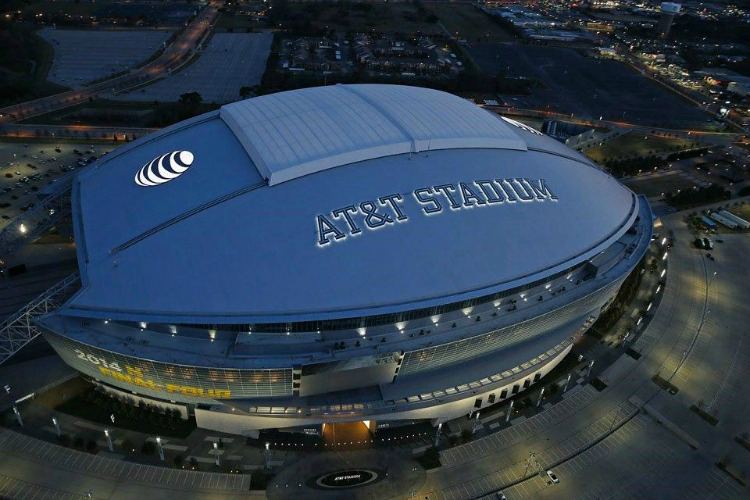 Check Out the Texas Rangers
The Texas Rangers are an expansion team that has recently begun to see success in the MLB. While the Rangers may not have as storied a history as the Astros, they are every bit as valuable to baseball culture in Texas. Navigating traffic en route to the Dallas-Fort Worth Metroplex can be tough, but luckily you may not have to worry about that if you choose to rent a minibus through GOGO Charters to get you there.
Enjoy the Ride to the Dallas Mavericks
Mavericks fans have been loved the consistency that their hometown team has shown them over the last two decades. Anchored by star forward Dirk Nowitzki, the Mavericks have enjoyed their fair share of success over the years, winning an NBA championship in 2011. Billionaire entrepreneur Mark Cuban has done an exceptional job of creating an environment that embodies fun, integrity, and success. Don't miss another moment with the team; review our current selection of minibuses and luxury coaches and lock in transportation with GOGO Charters right now.
Watch America's Team in Action
The Dallas Cowboys are by far the most well-known and popular team in the NFL. Even the most casual football fan has at least heard of them or one of their star players. Known affectionately as "America's Team", the Cowboys are the highest-valued sports franchise in the world, and when you attend a game it becomes obvious why they are.
Games at AT&T Stadium are truly a one-of-a-kind experience. One of the largest entertainment facilities in the world, it seats up to 80,000 guests and with standing room accommodates over 100,000. As you can imagine, getting to and from a stadium containing so many people can be a hassle. It's difficult to drive to and from the stadium, so avoiding putting yourself through that stress by riding on a luxury coach with your own personal driver. GOGO Charters can handle the fine details, just give us a call and we'll make your commute to the stadium as enjoyable as the game itself.
Simplify High School Football Mobility
High school football is extremely popular in Texas, providing a cultural experience unlike any other in America. With over 600 teams currently in the circuit, the Texas high school football is one of the most competitive and expansive in the nation. Moving around the state to compete can be a lengthy, ongoing process, especially for teams from the Dallas area. But now you never have miss another game, and don't have to worry about figuring out the travel details.
GOGO Charters simplifies transportation for high school football teams, their coaching staffs, and fans by providing high-end luxury coaches that may come equipped with amenities like air-conditioning, extended leg room, and WiFi.
Transport Anybody, Easily
If you tend to worry about how you're going to get your family members, friends, or team associates to and from home and away games safely, you can rest easy now. GOGO Charters works with charter buses, minibuses, and luxury coaches that are specifically designed to enhance the traveling experience. Amenities to improve your trip may include air conditioning, flat screen televisions, legroom, overhead storage, and extra storage space underneath the bus, depending on your needs.
Family members and friends will also love to know that they can book trips along the same routes as their favorite team, so they can be front and center at every game as well.
Never Miss Another Sporting Event
GOGO Charters strives to make your Dallas sports experiences memorable. Forget about the stresses of parking, public transportation and ride-sharing. We work with the highest rated drivers and bus operators in the industry, so call us at 1-855-826-6770 for a free quote and information about transportation for other events such as weddings, corporate events, private tours, and more.
Rent your charter bus now:
1-855-826-6770
You may have seen us featured in: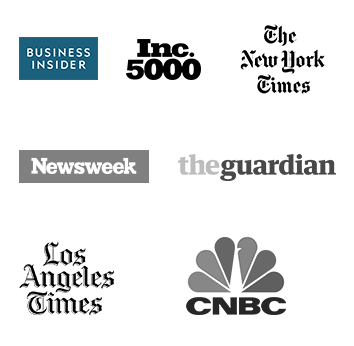 Calculate Rates
from Dallas, Texas
Gogo Charters Dallas

8204 Elmbrook Dr Suite 111, Dallas, TX 75247, USA

(214) 431-5792
More About Group Travel in Dallas
Helpful Bus
Rental Resources
Latest
Blog Posts