Rent a Bus for Your Next Sporting Event in Las Vegas
Las Vegas is a popular tourist destination for partygoers and travelers, but did you know that it also has a thriving sports scene? Aside from the casinos, clubs, and lavish resorts, Las Vegas is home to a number of sporting events and teams that play a role in the community. GOGO Charters provides transportation services that quickly and efficiently get you to and from any sporting activities you're interested in attending.
GOGO Charters always puts the customer first, no matter what the scenario. If you're interested in learning more about how GOGO Charters operates, check out our complete guide to charter buses, and call us toll free at 1-855-826-6770 to speak to one of our 24/7 reservation specialists.
CALL 1-855-826-6770 FOR A CHARTER BUS FOR YOUR TEAM IN LAS VEGAS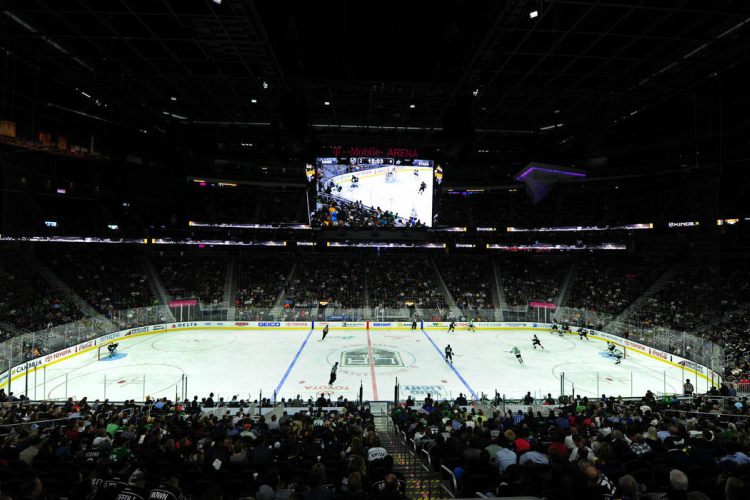 Support Las Vegas's Local Teams
Las Vegas hosts a number of semi-pro and professional sports teams. Supporting them at every game may have been difficult in the past, but now it's easier than ever. Traffic on the Las Vegas strip can make the journey to your team's home game tough, but with GOGO Charters, your journey is simplified.
GOGO Charters has no issue getting you to and from all of Las Vegas's most popular sports venues. Whether it's the iconic T-Mobile Arena, Sam Boyd Stadium, the MGM Grand Garden Arena or the Las Vegas Motor Speedway, we're fully prepared to get you where you need to go in a timely fashion. Forget calling a rideshare service, finding a taxi, or worrying about parking. GOGO Charters keeps your mind off of the roads and on your team's competition.
Witness Las Vegas Boxing & UFC
Las Vegas has been home to professional boxing and mixed martial arts competitions for ages. A majority of the biggest matches in boxing history have taken place in Las Vegas, drawing thousands of fans from every corner of the globe. When you come to town to witness one of these iconic matches, it's important that you're able to get to the competition with time to spare. Ensure that you're able to find a good seat, take some photos, and get refreshments before the fight starts with GOGO Charters.
Because you're likely attending the match with friends, you'll want to have transportation that is reliable, safe, and fun. When you reserve a coach with GOGO Charters, you can pile as many as 25 passengers onto a minibus, and you can request amenities like WiFi and TV monitors that will sweeten the traveling experience. If you're interested in maximizing the experience, talk to your reservation specialist about your ability to play games and consume alcoholic drinks during the ride. Why wait until you get to the match before you start having fun?
Transport Your Team In Style
If you're on the coaching staff or administration of a major sports organization, you understand how important it is to have reliable transportation to get you to and from your games. Whether you represent a college team, a semi-pro team, or a professional sporting club, you can count on GOGO Charters to handle all of your transportation needs.
GOGO Charters does more than just simplify the commute from your sports facility to the home venue--we take you straight to the doorstep of all of your away competitions. Upon request, we will work hard to equip your luxury charter bus with quality amenities including WiFi, power outlets, DVD players, flat screen TVs, lavatories, and added legroom. Larger teams can be accommodated in a more spacious 56 passenger charter bus, while smaller teams will find an 18 passenger minibus more suitable.
Participate In Outdoor Sports Activities
If you're an outdoor sports fanatic, you'll love some of the activities that Las Vegas has to offer. Whether you enjoy riding in ATV's, exotic cars, canyoning, zip lining, or horseback riding, GOGO Charters is fully equipped to get you wherever you need to go.
Streamline Your Bus Reservations with GOGO Charters
GOGO Charters is the the most reliable option for scheduling and booking transportation in Las Vegas. Call us at 1-855-826-6770 for 24/7 support, and one of our reservation specialists to find you the perfect bus.
Residents of love working with GOGO Charters when attending weddings, field trips, company events, private rentals, and more. Call us today to get GOGOing!
Rent your charter bus now:
1-855-826-6770
You may have seen us featured in: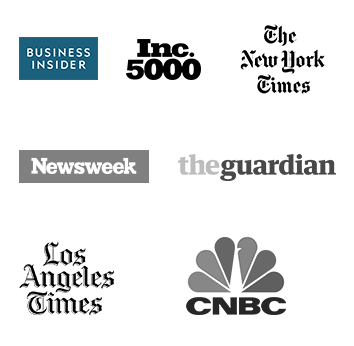 Gogo Charters Las Vegas

6144 W Sahara Ave, Las Vegas, NV 89146, USA

(702) 475-4900
Helpful Bus
Rental Resources
Latest
Blog Posts