10 Groups That Can Benefit from Long-Term Shuttle Service
If you're in charge of transportation for your organization and need a bus on a regular basis, GOGO Charters can help. When you book a recurring shuttle with GOGO Charters, you won't have to worry about people running late, getting lost or being unable to find parking. We'll send a modern minibus or charter bus to pick your group up at the times you choose each day, week, or month. And you'll only have to sign one contract rather than booking multiple trips.
We also pride ourselves on fair and transparent pricing. When we calculate your daily rate, we include the cost of your vehicle, your driver, fuel, and insurance, as well as maintenance costs, taxes, and fees. Although this may make your initial estimate seem high, it means there won't be hidden fees or surcharges after you sign your contract.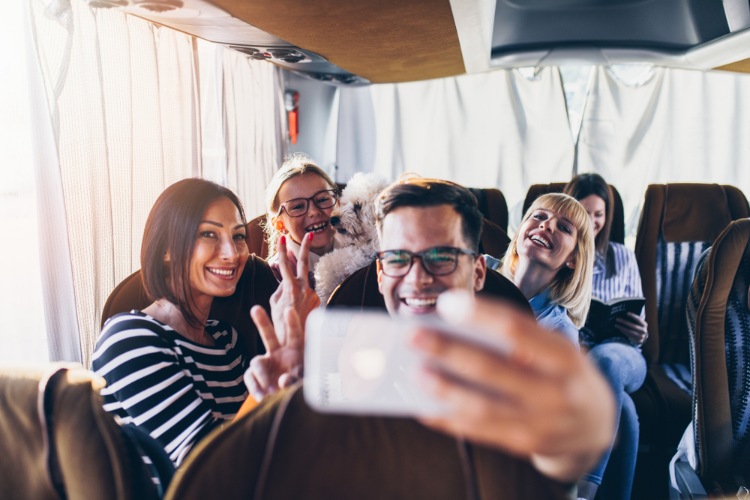 So how do you know if you need a shuttle? Here are some examples of groups who may benefit from long-term shuttle service and how GOGO Charters can help them.
1. Businesses
If your employees keep complaining about their commute, they have solid evidence to back them up. In 2014, Time magazine published an article on the damaging physical and mental effects of long commutes that drew on reports from The American Journal of Preventive Medicine and the U.K. Office of National Statistics.
Taken together, the two reports reveal that driving to work for more than roughly 10 miles or 30 minutes leads to higher blood sugar and cholesterol; temporary increases in blood pressure, higher rates of anxiety, depression, and social isolation; and lower life satisfaction and happiness.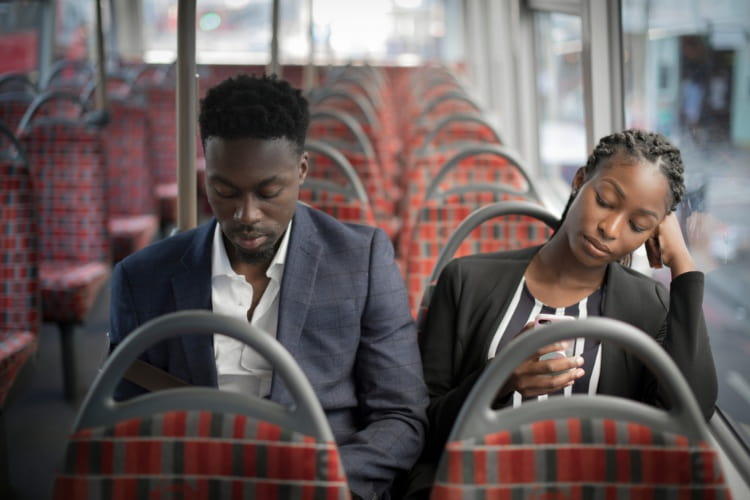 When you offer a shuttle from a bus stop or train station to your work campus, you may improve your employees' physical and mental health, make them more productive, and attract talented new hires to your organization. There's a reason companies like Google and Facebook are known for their shuttles. Let your employees check their email with free WiFi or just lean back and relax while a professional gets them to work safely and on time.
Here's one business we've helped:
A major Internet shopping company recently enlisted GOGO Charters to take workers to their Baltimore fulfillment facility on Saturdays and Sundays. Because many of the weekend workers rely on public transit, the shuttle picks them up at the train station and takes them straight to the campus so they don't have to worry about the buses' erratic weekend schedule.
Still not so sure? Why not read all about the positive impact of Silicon Valley's corporate shuttles and how big tech has made big moves with private and custom employee transportation.
2. Film and TV Companies
As people who have worked on a movie set know all too well, the cast and crew often spend a lot of time moving from one cramped or remote location to another, each with little to no parking available. That's where GOGO Charters comes in. We can provide charter buses to shuttle extras between filming locations or comfortable minibuses to take your lead actors from their trailers to the set.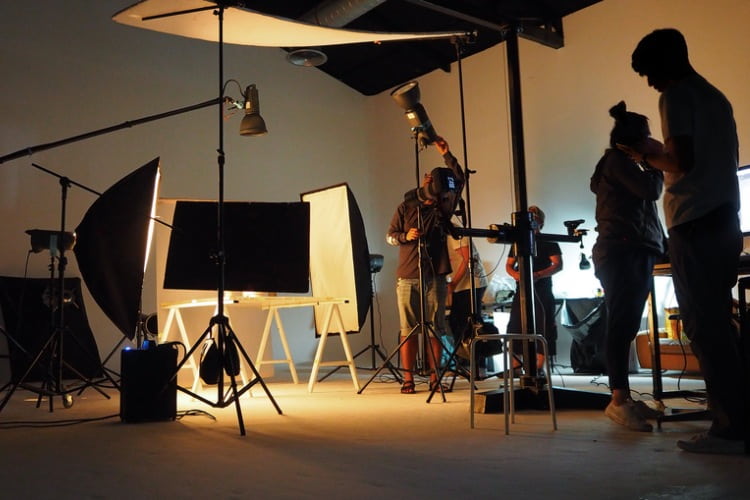 With service in Los Angeles, New York, and Atlanta, we go wherever movies are made. Many of the buses in our network offer undercarriage and overhead storage, so you'll have plenty of room for film equipment, costumes, and makeup. You can also book the same type of bus for your entire shoot so you know exactly how much space you'll have each day.
3. Universities
Smaller universities that don't have their own bus service often rely on charter buses to take their students from far-away parking lots to classroom buildings and sports fields. GOGO Charters can give you a contract so that you'll know in advance how much it costs to offer a shuttle everyday or several times a week. We can also provide ADA-accessible buses for students with mobility-related disabilities.
Ongoing shuttle service isn't just helpful for getting students to class, though. A shuttle can also take care of students attending parties who need a DD or don't have their own car. Part of a Greek organization? Give us a call before your fund-raising event or semi-formal and we'll find a charter bus with plush, reclining seats and air-conditioning to take you to the venue and bring you home at the end of the night.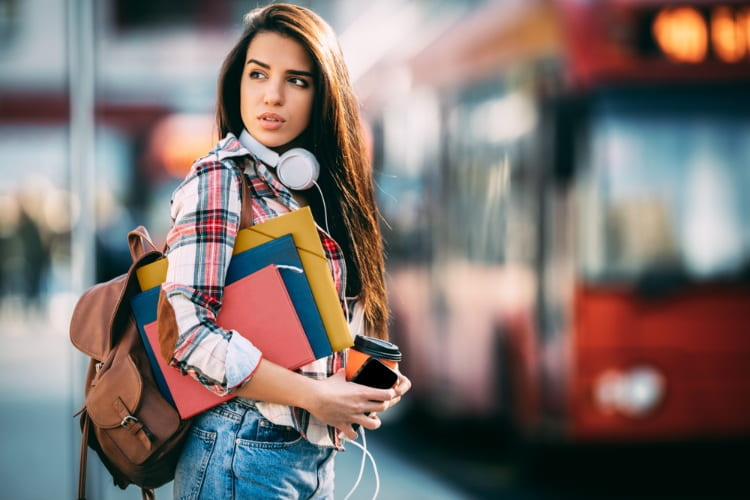 Here's one university we've helped:
A private college in the Southeast contacted us because they were doing construction on one of their parking lots. As a result, students had to park much farther from their destinations than they were used to. The university wanted to provide a shuttle so students didn't have to walk from the farther parking lot. We were able to put them in touch with our long-term shuttle team to make it happen.
4. Sports Teams
Don't worry about athletes showing up late to a tournament or whether you can find enough parents to form a carpool. GOGO Charters would love to provide a motorcoach for all of your team's tournaments or away games with air-conditioning, abundant storage space for equipment, and TVs to keep your players entertained. Whether you're in charge of an independent youth soccer team, a high-school volleyball team, or a local Little League team, we've got you covered.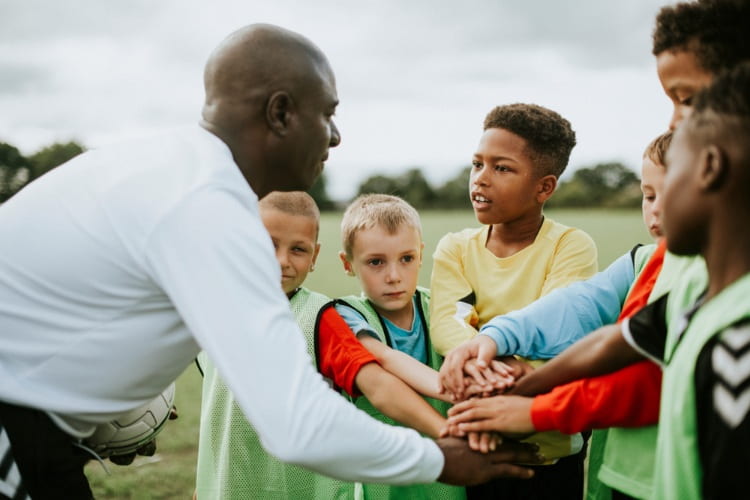 Here's one sports team we've helped:
A professional soccer team called GOGO Charters because they're required to provide transportation for away teams coming to play at their stadium. They needed a shuttle that they could send to pick up opposing teams throughout their entire season. We told them we could provide a charter bus with air-conditioning and storage space on a recurring basis during spring, summer, and fall.
5. Religious Organizations
If the parking lot for your place of worship lies a long distance away or you have multiple parishioners who can't drive, a shuttle bus is an easy way to ensure all of your congregants arrive safely. You can hire a minibus to take people from one end of the parking lot to your front door or even to drive around the city and pick up worshippers who are elderly or have mobility-related disabilities.
You can also hire a minibus to provide recurring services for your choir, youth group, or volunteer organization. Don't let the lack of a car keep people from engaging fully with your faith community. A shuttle ensures that age, disability, or income doesn't exclude anyone from getting involved or helping others.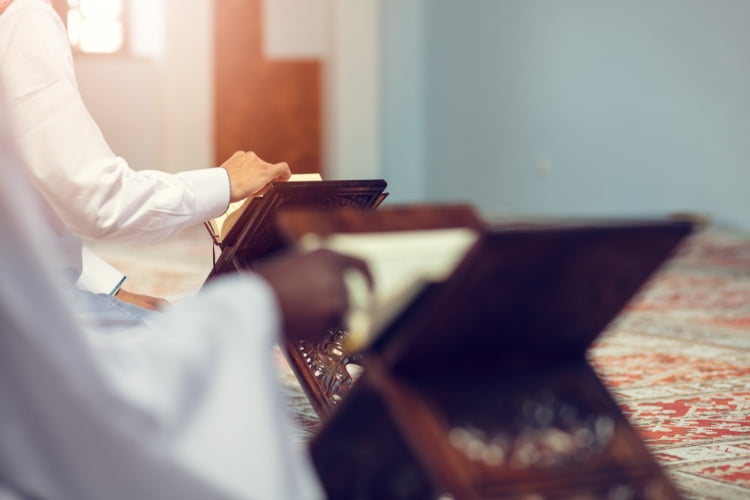 Here's one religious organization we've helped:
We often work with a church whose parking lot is located across the street from their main building. This presented a hazard for some parishioners, so our client asked us to provide an ongoing shuttle service to take people from their cars to the church every Sunday.
6. Senior Living Communities
More and more people are opting to live in active adult, independent living, or assisted living communities as they grow older. Which means more and more people appreciate having shared transportation to places like the grocery store and the library as well as activities like plays and concerts.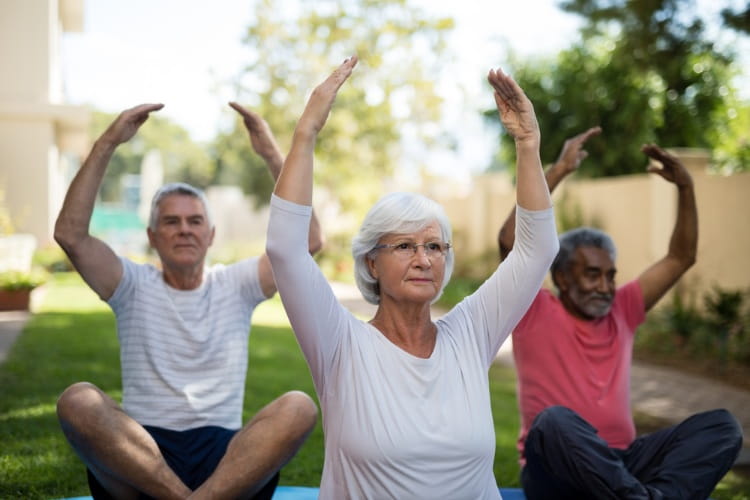 Minibuses and charter buses provide a comfortable, stress-free way to take care of errands and explore the surrounding city without having to drive. And if any of your residents need an accessible bus with railings along the stairs, wider aisles, and wheelchair seating, just let us know when you call to book.
7. Tour Companies
We regularly provide buses for tour companies who are guiding visitors up the East or West coasts or even on a coast-to-coast journey. Need to take a group of international tourists through D.C., Philadelphia, New York, and Boston? We can provide a spacious charter bus with free WiFi and TVs so no one will get bored during the drive.
Your recurring contract ensures that you won't have to worry about finding a bus from scratch every time you book a tour. You'll have consistent use of a modern charter bus from our network with a professional driver who can transport your guests safely around the U.S.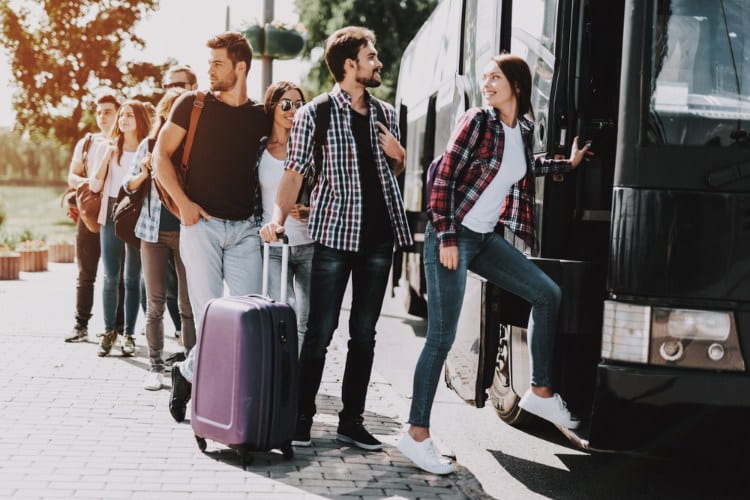 Here's one tour company we've helped:
A major sightseeing company leads a coast-to-coast tour where visitors travel up the East Coast, board a plane to Las Vegas, and then travel up the West Coast. They employ GOGO Charters because our nationwide network makes it easy for us to find buses for them in Nevada as well as D.C.
8. Conventions and Major Events
If you're in charge of transportation for a major event, you might want to call 1-844-897-5201 or email shuttles@gogocharters.com to request ongoing shuttle service for the entire week or long weekend. GOGO Charters regularly serves music festivals, political conventions, and other massive gatherings that draw thousands of people.
A charter bus is one of the easiest ways to get guests safely from their hotel rooms to your event without worrying about anyone getting lost or having trouble finding transportation. If some of the attendees plan to drink, GOGO Charters is also happy to serve as DD.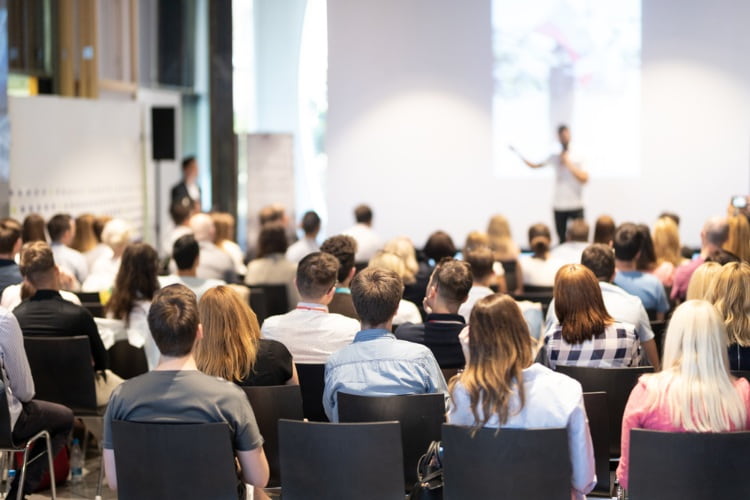 Here's one major event we've helped:
A large marathon in the Northeast asked GOGO Charters to provide medical vans to keep up with runners, carry supplies, and take contestants to receive treatment if needed. Since the event includes a half marathon and other races across several days, their planner needed an ongoing contract. Our ongoing service specialists worked with them to ensure they'd have minibuses for the entire weekend.
Are you a corporate event planner considering long-term, complimentary shuttle service? Read 10 Tips Corporate Event Planners Need for Minibus Rentals and get the scoop on what it takes to offer this reliable, recurring transportation at your convention or event center.
9. City Neighborhoods
Any large area that caters to tourists, whether that means a museum district, a historic neighborhood or a shopping complex, can benefit from shuttle service. Not having to drive, search for parking, or walk for miles encourages visitors to linger longer and visit more destinations in the neighborhood.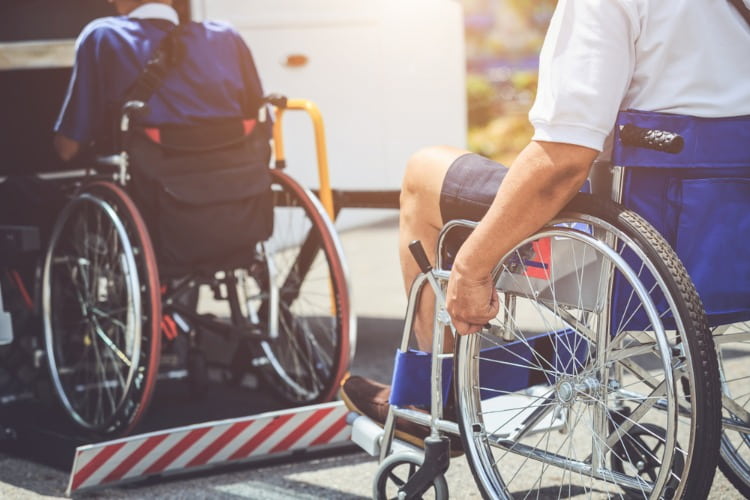 Shuttle service can also be a game-changer for people with young children or mobility-related disabilities. A minibus that can accommodate strollers, wheelchairs, and walkers allows travelers to explore neighborhoods that are difficult to navigate by car or that cover several square miles.
10. Resorts
Many large resorts also take advantage of shuttle service to help guests go from the pool to a restaurant or back to their rooms. No one wants to worry about finding parking during an all-inclusive vacation, especially when pool areas, spas, or restaurants may have limited spots.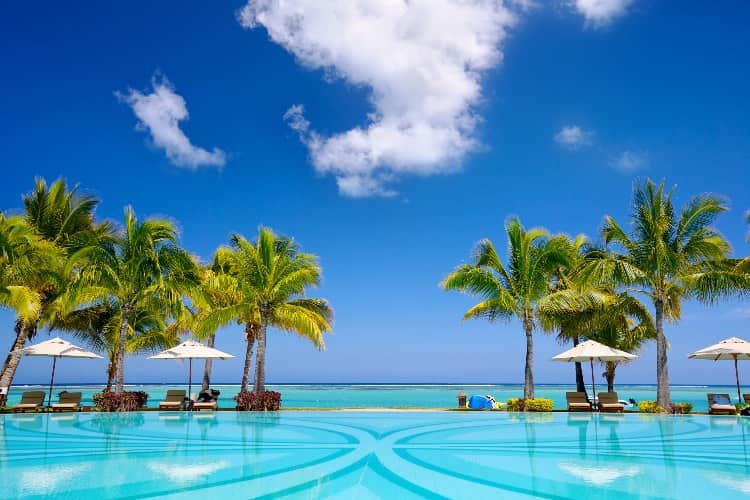 If you're looking for a DD, GOGO Charters has you covered there too. What says vacation better than sipping a margarita by the pool or visiting a bar after dinner, knowing you have a guaranteed ride home? A thoroughly inspected minibus with a professional driver is the best way to get your guests safely to all of the locations at your resort.
Contact GOGO Charters About Long-Term Shuttle Service
If you'd like to rent a charter bus on a daily, weekly, or monthly basis, contact our shuttle specialist at 1-844-897-5201 or email shuttles@gogocharters.com. We can draw up a contract for ongoing service and provide a reliable, well-maintained charter bus each time you need one. If you're intrigued, give us a call or shoot us an email so we can tell you more about how our recurring shuttle service might work for your group.
Do you need to rent a charter bus?
Do you need a long-term shuttle service?
We offer contracted shuttle services for businesses, schools, hotels, and more. Contact our experts at 1-844-897-5201 to discuss your long-term transportation plans.