Group Transportation to Port Canaveral
Booking a cruise is a great way to spend time with your loved ones or closest friends, and can be a perfect retreat for your organization or club members. We here at GOGO Charters want you to make the most of your time on the water—which is why we're here to make your ground transportation as stress-free as possible.
If your group is flying into Orlando International Airport—or otherwise kicking off your vacation at a theme park—reserving a minibus or charter bus rental is the easiest way to transport your cruise-goers from here to Port Canaveral. Rather than dealing with the hassle of coordinating a caravan of multiple rental cars just for an hour's drive, you can simply hop on your private bus rental and let a professional driver handle the rest.
CALL 407-792-0330 FOR CRUISE TRANSFER BUSES IN ORLANDO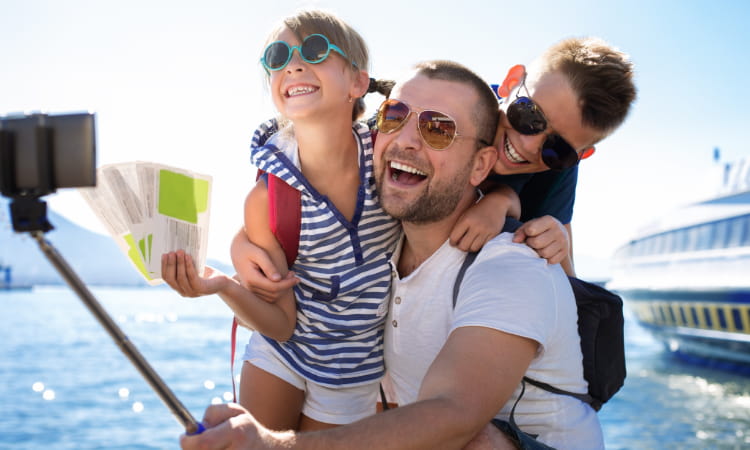 Safe, Sound, and All Together
Travel with peace of mind knowing everyone will arrive in the same vehicle, at the same time. Drivers in our network make your schedule their priority, so you can expect your bus to arrive at the port with plenty of time to unload your luggage and board the ship. No more worrying whether or not you'll be left behind because someone's rideshare got stuck in traffic or someone lost their way in the parking lot. Just climb aboard your personalized cruise shuttle and enjoy the ride to the port in total comfort.
Avoid Parking Fees
Port Canaveral has extensive parking options for cruise passengers. The catch? There is an access fee for vehicles entering the port, and if you choose off-site parking, the $5 fee is usually added to your total parking fee. So if you're traveling with a large group of people, parking expenses can pile up if you all arrive in individual vehicles.
To work around the parking fees, we recommend arriving in a minibus or charter bus rental. That way, your driver can drop your group off directly at your port of choice and your group can bypass the parking lot altogether!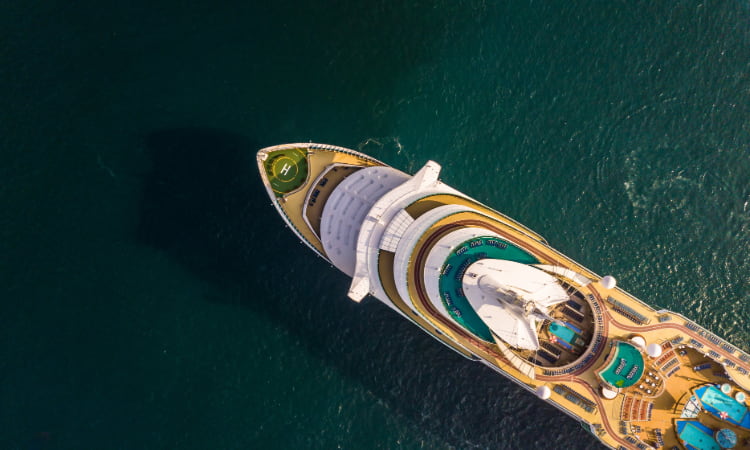 Relax and Enjoy the Ride
A major perk of renting a private shuttle through GOGO Charters? All the fun amenities that come with your bus rental! You have final say over the little comforts that your passengers have while on the road, so feel free to request the amenities you think will keep from refreshed and entertained between Orlando and the ship. Pop in a DVD so everyone can enjoy Pirates of the Caribbean or Parent Trap from flatscreen TV screens. Scroll through your social feeds with free WiFi, or just kick back in a reclining seat and catch some z's before it's time to board. Whatever your aspiring sea-farers may need, the GOGO team can make it happen—just let us know when you call to book.
Reserve Your Charter Bus to Port Canaveral
If you think your group would like a transfer shuttle service for your Orlando cruise plans, consider GOGO Charters your go-to. Our network of motorcoaches and round-the-clock reservation team make it easy to find the perfect ride for your cruise transfer. Give us a call at 407-792-0330 with your headcount, itinerary, and list of desired amenities handy, and we'd be more than happy to hash out the details and offer a free, no-obligation quote for your bus rental!
Rent your charter bus now:
407-792-0330
You may have seen us featured in: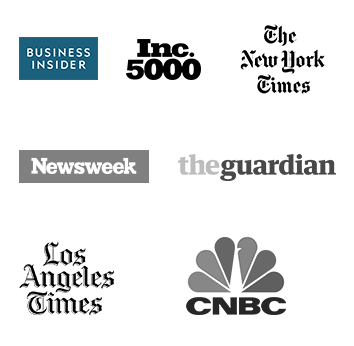 Gogo Charters Orlando

189 S Orange Ave Suite 1420, Orlando, FL 32801, USA

(407) 792-0330
More About Group Travel in Orlando
Helpful Bus
Rental Resources
Latest
Blog Posts