Rent a Bus for Your Next Private Event in Orlando
For your next group trip into into Orlando, a bus from GOGO Charters is the perfect solution to all of your transportation needs. We charter a variety of bus rentals with various modern and comfortable amenities for large groups, small groups, and everything in between.
Our superior customer service team is available for questions 24/7 at 1-855-826-6770. Check out our guide to charter bus rentals and call us today for a free, personalized quote!
CALL 1-855-826-6770 FOR YOUR PRIVATE BUS IN ORLANDO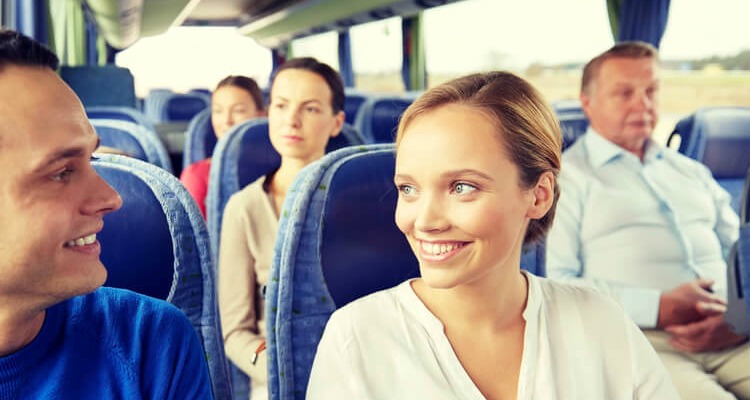 A bus is a great way to save money on airfare and still enjoy premium amenities such as reclining seats, air conditioning, WiFi, televisions, and even on-board restrooms. Whether you're traveling from across town or across the nation, you can be sure that your trip will be safe, comfortable, and efficient.
If you prefer to fly, we'll be your personal airport transfer service, picking you up at the Orlando International Airport and taking you to hotels, convention centers, and restaurants all over the city.
Book your own private bus to tailor your transportation schedule to your itinerary. Instead of relying on public transit lines or rideshare apps, your driver will be able to pick you up from anywhere in the city and transport you to your next stop on your time. You'll never have to worry about deciphering confusing bus lines or waiting around for a car to show up. Wherever you go, you'll be in control.
For newcomers and experienced travelers alike, a bus is the perfect way to travel into, out of, and around Orlando!
Take a More Comfortable Field Trip
Rent a charter bus as a safe, comfortable alternative to a traditional school bus. Long trips can become especially uncomfortable when you're stuck with old, outdated buses. Instead, a charter bus can provide high-quality amenities such as reclining seats and air conditioning to make your school trip run smoothly.
Take your students over to the Orlando Science Center for hands-on exhibits that promote science education; or, take a day trip over to the Kennedy Space Center where your students can view attractions detailing the history of the space program.
Communal Church Trips with a Bus
Group trips are better with a bus. No matter how big or small your church group is, we'll find a bus that's perfect for you. Let us take you into Orlando for your next mission trip, retreat, or convention. You'll be able to socialize and study together on the road while we handle all of the transportation logistics.
Family Reunions Made Simple
Book a bus for your next family trip to keep everyone together and ensure everyone arrives safely and on time. With Walt Disney World, SeaWorld, and Universal Studios all located right here in Orlando, it's the perfect destination for any family trip. Whether you're traveling into, out of, or around Orlando, we'll handle all of the transportation logistics so you can relax and enjoy your trip!
Park Hopping with a Bus
Trying to squeeze in a trip to every major park in Orlando? After spending a few hours at SeaWorld, hop on your bus and finish the day at the Magic Kingdom or The Wizarding World of Harry Potter. Or, stay at a hotel between Orlando's three major parks and let your bus transport you among all of them at your leisure. We'll even set up a shuttle service just for you so that your group can come and go as they please.
Choose a Reliable Bus Company
With over 5 million miles logged, 0 accidents, and 1 million satisfied customers, we're your #1 choice for bus rentals in Orlando. No matter where your trip takes you, we'll work with you throughout your entire booking process to make sure your rental is tailored to your needs.
Whether you're coming in for a wedding, corporate convention, sporting event, or for any other personal reason, we'll find a bus that's perfect for you. Call us with questions any time at 1-855-826-6770 and receive a free, personalized quote!
Rent your charter bus now:
1-855-826-6770
You may have seen us featured in: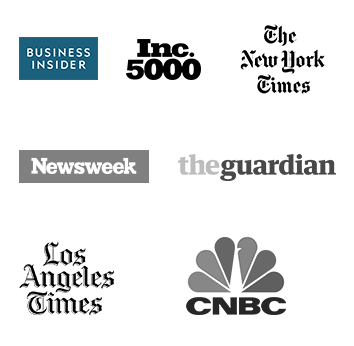 Gogo Charters Orlando

189 S Orange Ave Suite 1420, Orlando, FL 32801, USA

(407) 792-0330
More About Group Travel in Orlando
Helpful Bus
Rental Resources
Latest
Blog Posts