Here are just a few of the companies we've worked with: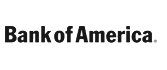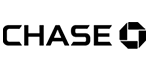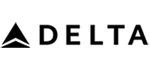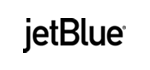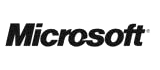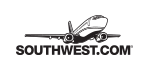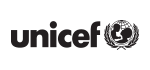 Plan Your Transportation Around Disney World
CALL 1-855-826-6770 TO BOOK A CHARTER BUS TO DISNEY WORLD
If you're traveling with a large group, you have to figure out how to get everyone to Orlando. But you also have to figure out how to get them from Epcot to Magic Kingdom or from Animal Kingdom back to your hotel.
Disney offers free transportation on buses, monorails, and boats, which is a great option for smaller groups and families. But large groups may be forced to split up onto different buses, boats or monorail cars. And splitting up can lead to chaos, especially when you're traveling with kids.
If you want to make sure everyone stays together on your way to and from the parks, consider renting a charter bus. After a day of rides and parades, your entire group can climb on the bus and sit in reclining seats with the AC turned up while a professional bus driver takes you to your hotel.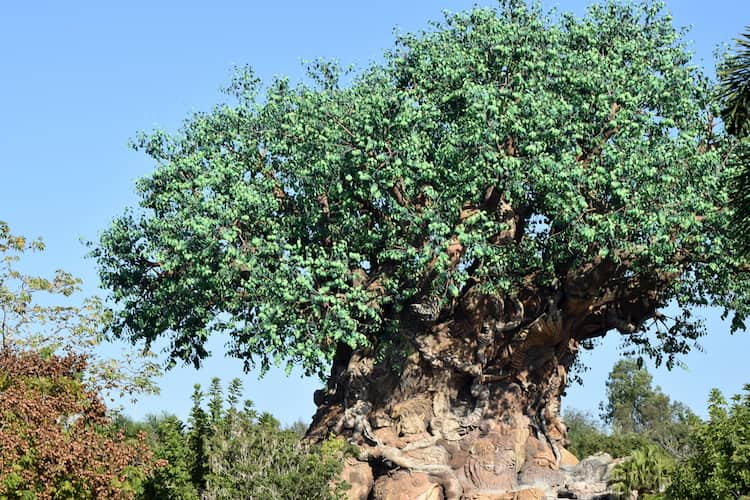 Decide How to Get to Orlando
If you opt to fly into Orlando International Airport, your charter bus can pick you up outside your terminal. Your driver will help you load your luggage into the bottom of the bus, and your group can climb onboard and listen to music with optional WiFi until you arrive at your hotel.
If you plan to drive to Orlando instead, your charter bus will pick you up at your school, gym, or place of worship. Once you get aboard, you'll find comfortable seats, climate control, and plenty of overhead storage space for smaller bags or snacks. Request TV monitors so you can put on a Disney movie, or ask for free WiFi so your kids can spend the trip playing games and browsing Tik Tok.
When you arrive at your hotel, you'll find plenty of space for your bus. Most Disney resorts offer expansive parking lots, as do most other area hotels. However, all Disney resorts and most other hotels also charge for parking, so make sure you bring enough money to pay those fees.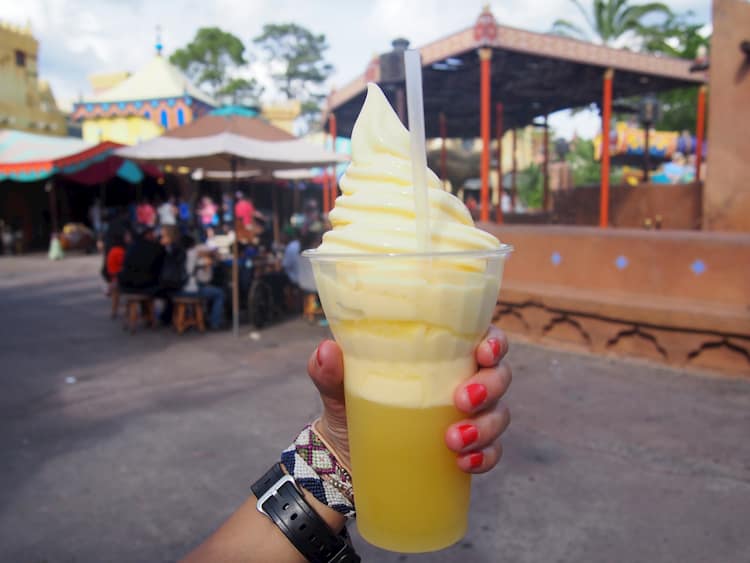 Reserve Tickets and FastPasses
Under normal conditions, Disney World requires you to buy tickets for specific dates but not for specific parks. For example, you could buy a 4-day ticket from July 18-21 for everyone in your group. Then, on July 18, you could decide whether you wanted to go to Magic Kingdom, Epcot, Animal Kingdom, or Hollywood Studios. You can also pay extra for a Park Hopper pass, which lets you visit more than one park in a single day.
After you buy your tickets, you will need to book your FastPasses ahead of time. FastPasses let you stand in shorter lines to get on rides, and they're free! But they require some planning. You have to log into the My Disney Experience app and choose which rides you want a FastPass for at a specific date and time.
That means you may want to let your group know which parks you're going to ahead of time. Although you don't have to do that much planning, it'll make it much easier to book FastPasses. If your extended family knows that you'll all be at Animal Kingdom on July 20, they can reserve all their FastPasses for Flight of Passage or Expedition Everest on that day.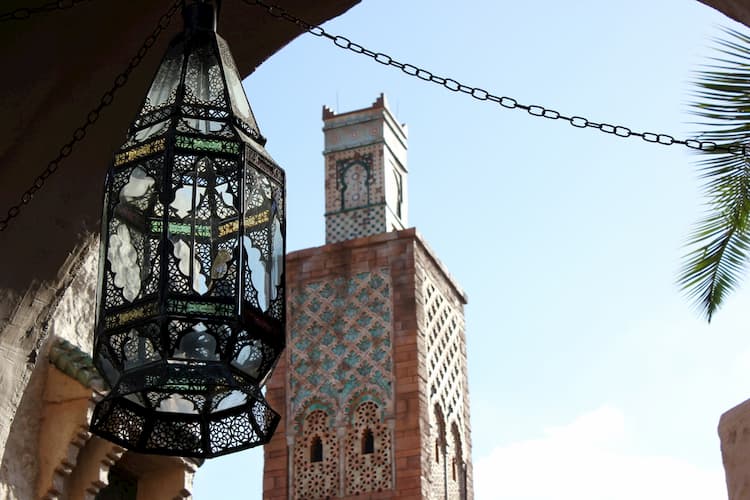 Look Out for Limited Capacity Days
Disney's ticketing and reservations system changes when the parks have very limited capacity. When that's the case, you'll need to buy your tickets first and then make a reservation online to visit a park on a specific day. Visiting 2 parks on the same day also isn't allowed during these limited-capacity times.
Policies are constantly changing at Disney World, so make sure you check Disney's website and the My Disney Experience app often in the weeks leading up to your trip. You don't want to show up with a charter bus full of 50 people only to realize you can't get into the theme park. If you have an especially large group, you may want to hold off on visiting until the parks get back to normal capacity.
Make Dining Reservations
You can make reservations for all sit-down Disney restaurants on the My Disney Experience app or by calling the restaurant. If you're okay with only fast-food meals, you won't have to make any reservations, since Disney has plenty of counter-service/fast-casual restaurants. However, keep in mind that these spots can get crowded, so you'll probably want to eat a late lunch or early dinner to make sure you can find tables for your group.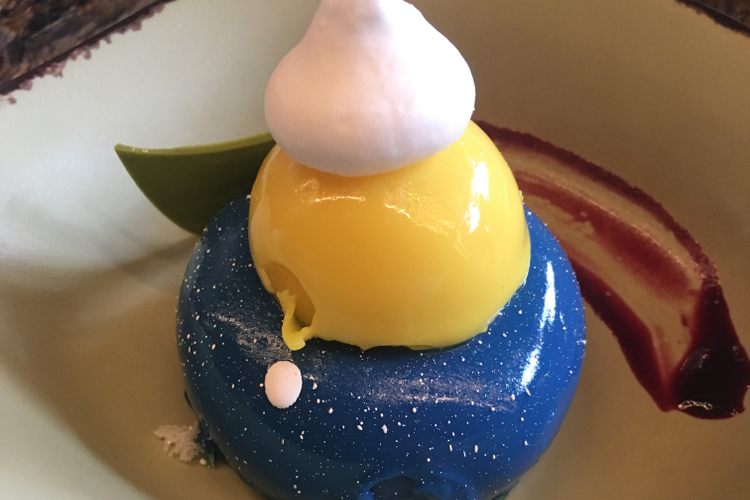 There's one exception to the "fast food = no reservations" rule. During limited-capacity times, all Disney restaurants may require reservations or ask you to order through the app and wait to enter the restaurant. Again, make sure you keep an eye on Disney's website so you know what's going on, and consider visiting at a time when the parks are at normal capacity.
About the Parks
Now for the fun part. Disney's four theme parks, two water parks, and shopping district offer enough rides, shows, parades, and fireworks to keep you busy for weeks (seriously, there are people who go multiple times a year and still haven't seen everything). Your charter bus can take you to all of the parks, and as a bonus, your bus will have plenty of overhead storage space for any souvenirs you pick up along the way. Here's a sample of what you can do at each park.
Visiting Magic Kingdom
No trip to Disney World is complete without a trip to Magic Kingdom, Disney World's first park and still its most popular. This is where you'll find classic rides like Space Mountain, Peter Pan's Flight, and It's a Small World, as well as newer attractions like Seven Dwarfs Mine Train and the Festival of Fantasy Parade. Between rides, don't forget to grab some of the park's iconic snacks, like a hot dog from Casey's Corner or a Dole Whip from Aloha Isle.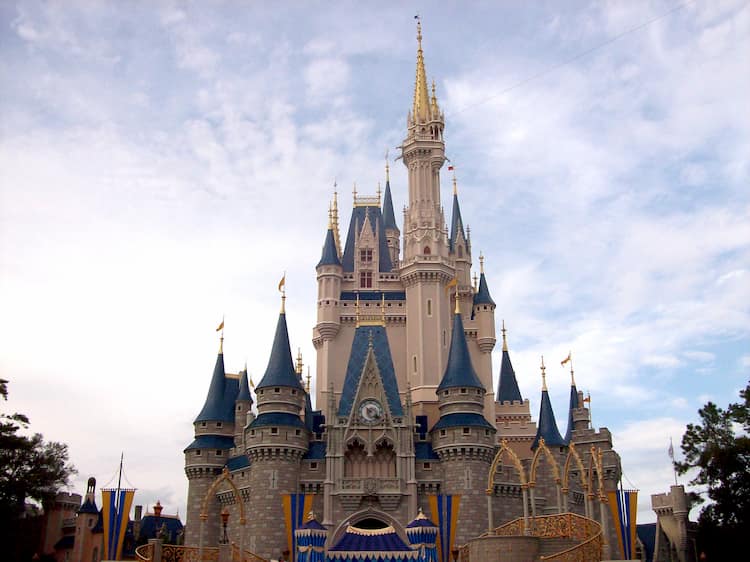 Image credit: Wikimedia Commons
In order to visit Magic Kingdom, you'll need to park at the Ticket and Transportation Center. This lot has plenty of space for your charter bus, but bus parking does cost $30 per day, so make sure you budget for that. Your group will have to take a tram across the parking lot to the ferry or monorail station, and then you'll take the ferry or monorail straight to the Magic Kingdom.
Visiting Epcot
Epcot is divided into two sections: Future World and the World Showcase. Future World explores science and technology and is home to rides like Soarin', Spaceship Earth, and Test Track, while the World Showcase has pavilions dedicated to 11 countries. You can go shopping in Japan, ride Frozen Ever After in Norway, or sip milk tea and watch the Jeweled Dragon Acrobats perform in China, all without leaving Orlando.
Epcot has its own parking lot outside of the theme park with plenty of room for charter buses. You will have to purchase an all-day parking pass for your bus for $30, and then you can take the tram or walk across the parking lot to the Epcot entrance. Don't forget that you're responsible for paying any parking fees.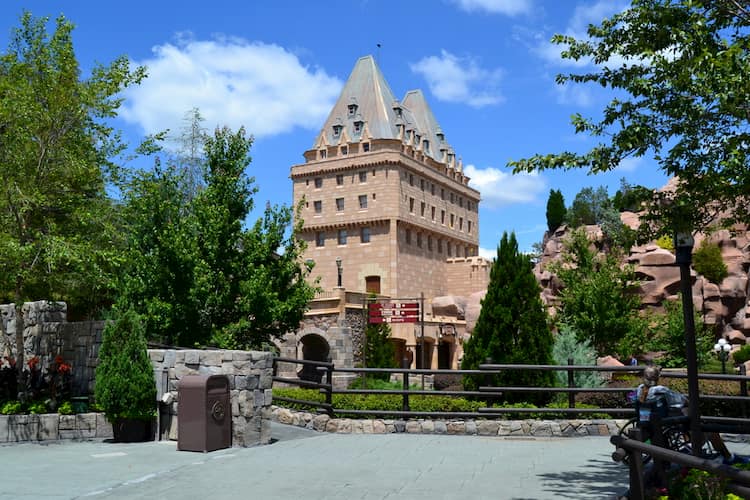 Visiting Hollywood Studios
Hollywood Studios is home to many of Disney World's newest rides: Rise of the Resistance, Millennium Falcon: Smuggler's Run, and Mickey and Minnie's Runaway Railway. Runaway Railway lies inside a replica of L.A.'s Chinese Theatre, while Rise of the Resistance and Millenium Falcon can both be found in the Star Wars-themed area, Galaxy's Edge.
If you're a big fan of a galaxy far, far away, Galaxy's Edge is also where you can find blue and green milk, replicas of famous lightsabers, and characters like Kylo Ren, Rey, and Chewbacca. Not a Star Wars person? Try Toy Story Land, where you can ride the Slinky Dog Dash roller coaster or the kid-friendly Alien Swirling Saucers.
Like Epcot, Hollywood Studios has its own parking lot. Your bus can park all day for $30. Once your driver has parked, all you have to do is take a tram or walk to the park's front entrance. The Hollywood Studios parking lot is a little smaller than those at other theme parks, so it offers a shorter walk for your group.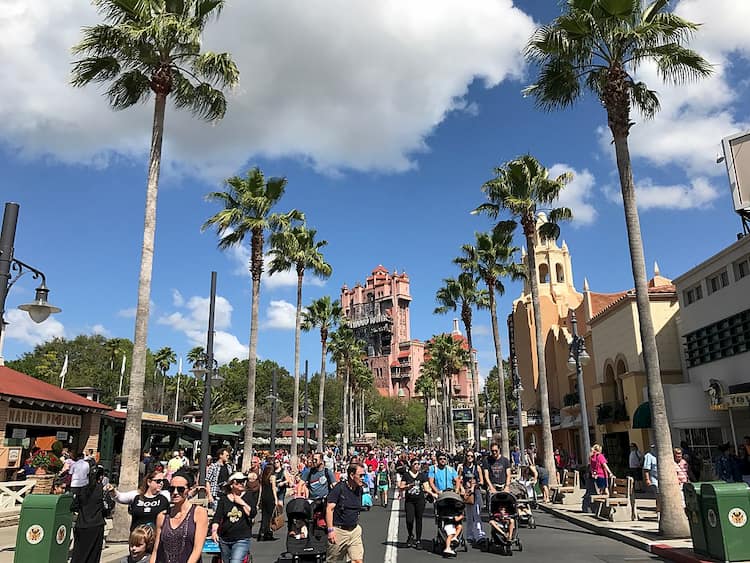 Image credit: Wikimedia Commons
Visiting Animal Kingdom
Animal Kingdom's signature attraction is Kilimanjaro Safaris, where you can climb into a ride vehicle and see real giraffes, rhinos, hippos, and lions wandering around an area that closely resembles an African savanna. If you're more into fantasy than reality, stop by Pandora: The World of Avatar, which features high-tech rides like Flight of Passage and Na'vi River Journey.
Animal Kingdom is also known for its food options: your group can get pulled pork at Flame Tree Barbecue, grilled chicken skewers at Harambe Market, and vegan tofu bowls at Satu'li Canteen. Thirsty? Try the Night Blossom fruit slush, only available in Pandora.
Animal Kingdom has a parking lot where your charter bus can park for $30. Like at Hollywood Studios, you can either take the tram or walk to the park entrance depending on where your bus's spot is.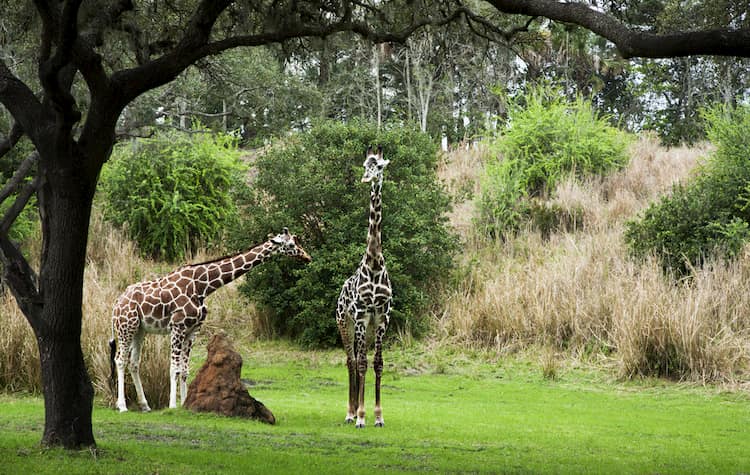 Visiting Typhoon Lagoon
At Typhoon Lagoon, you'll find classic water park rides with a Disney twist. The theme here is that a typhoon passed by mostly peacefully but left a water park and a single wrecked ship behind. Float down Castaway Creek, the park's lazy river, or take four members of your group at a time down the Miss Adventure Falls tube ride. You'll also find a kids' splash area and a wide array of water slides.
Parking at Typhoon Lagoon is free, unlike parking at the 4 main theme parks. The lot usually has plenty of space for a charter bus, but it may fill up during the summer, so try to arrive early if your group is visiting during the hottest months.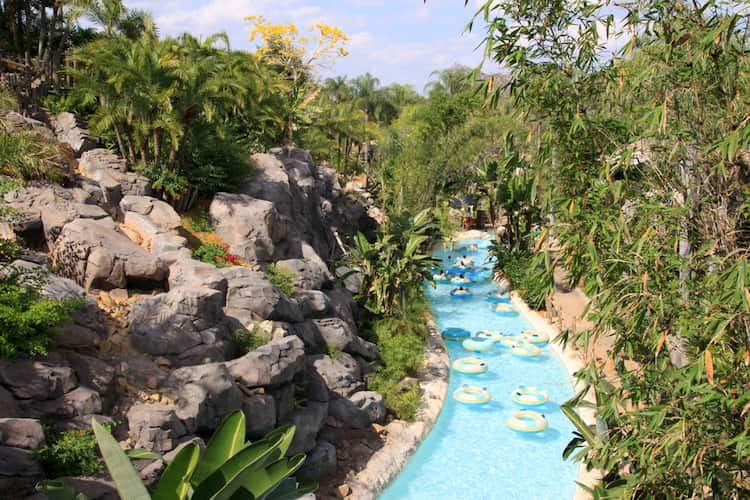 Image credit: Flickr
Visiting Blizzard Beach
Blizzard Beach has a weirder theme than Typhoon Lagoon—the idea is that it started as a ski resort, but when all the snow melted, it became a water park. That means the entire park is snow- and ice-themed. Ride a chairlift to the top of Mt. Gushmore, where you'll find many of the park's most exciting rides: the Slush Gusher water slide, the Teamboat Springs group tube ride, and the 12-story Summit Plummet water slide.
Parking at Blizzard Beach is free, just like parking at Typhoon Lagoon. As long as it's not summer, you'll find plenty of room for your bus. In the summer, you may need to arrive a little earlier in the day to find bus parking.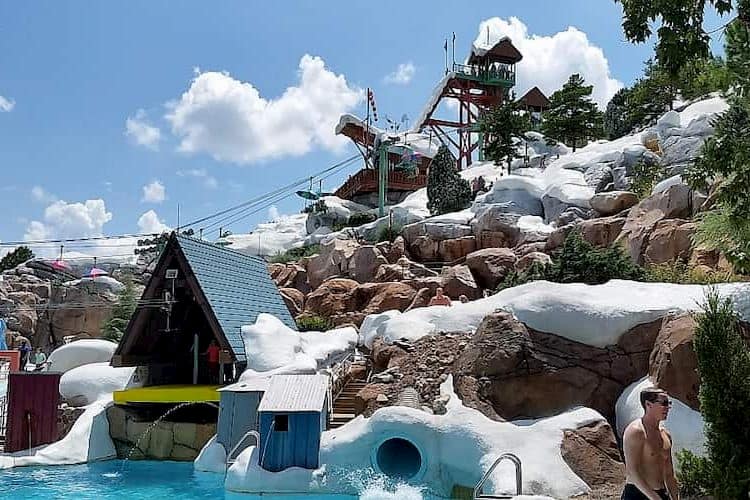 Image credit: Wikimedia Commons
Accessibility in the Theme Parks
If someone in your group has a mobility-related disability, your bus can park in one of the accessible lots closer to the theme park. You can also call Disney ahead of time to request an accessibility pass, which will let you move up in lines if someone in your group has a disability that makes it hard for them to wait in a traditional queue. Make sure you check the warnings on each ride before boarding to ensure the ride is safe for everyone in your group.
Visiting Disney Springs
Disney Springs is a great place to visit with a large group because it's free to enter. If you're with adults or older kids, you can also split into smaller groups without getting lost in huge crowds. Shop at World of Disney, the largest Disney store that exists, or take your aspiring architects and engineers to the LEGO Store, where they can see amazing LEGO creations and make their own.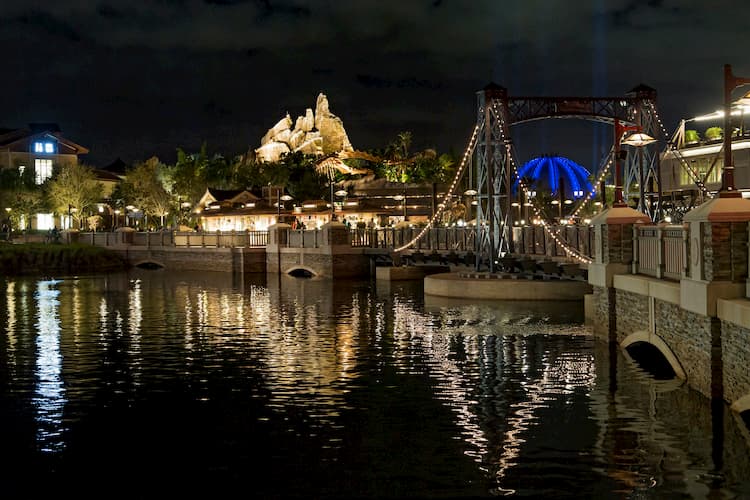 Image credit: Flickr
Disney Springs is also one of the best places to eat. Book reservations for your group at Homecomin' for classic Southern food, Morimoto Asia for elevated cuisine from Japan, China, Thailand, and Korea, or Raglan Road for Irish pub grub. Then grab dessert at Sprinkles Cupcakes, the Ganachery, or Erin McKenna's Bakery (known for its gluten-free and allergy-safe options!).
Disney Springs offers free parking in three garages and two surface lots. Although your bus probably won't fit in the garages, you should be able to find a spot in the lots.
Plan Your Group Trip to Disney with Confidence
Conventions, family reunions, sports tournaments, and dance competitions draw hundreds of large groups to Disney World every year. And though going to Disney World will always require a lot of planning, hiring a charter bus can save you the stress of finding rental cars or trying to get everyone onto Disney's public transportation.
No more herding three dozen kids to the bus stop only to discover that the bus to Epcot just left. Your charter bus will always wait for you, will always have enough seats, and will always have AC—unless you don't want it on! And you can put Disney movies on the TVs on the way back to your hotel. Just give GOGO Charters a call at 212-356-0174 to book your transportation for your next group trip to Disney World.
Rent your charter bus now:
You may have seen us featured in: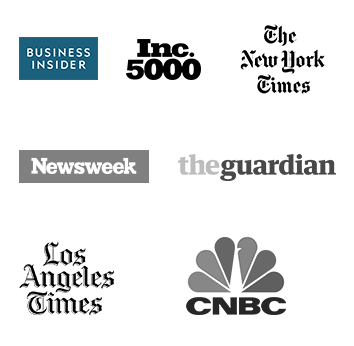 Latest
Blog Posts