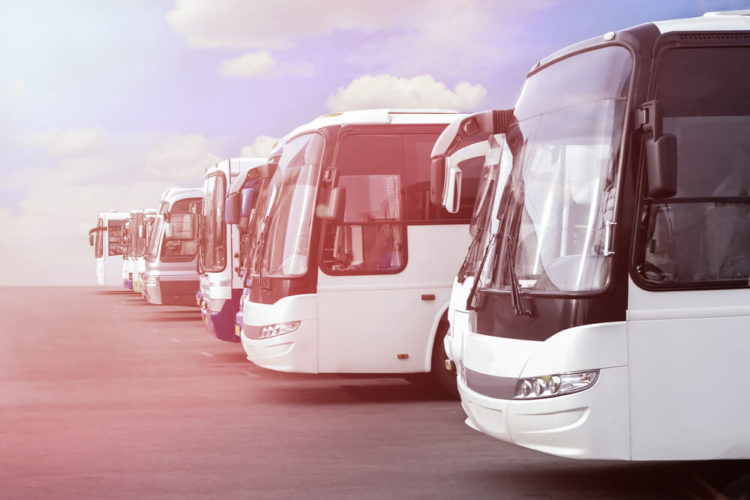 Why the US Needs a Better Bus Safety Rating System
You would never eat at a restaurant with a health rating less than an "A", would you? And when you don't see their ratings posted in clear view, do you believe the establishment to be untrustworthy and breaking necessary rules?
You should.
Recent legislation suggests that this same idea should translate over to the bus industry, where you're putting your life in the hands of a driver you've never met.
After a recent bus crash in New York City, Senator Chuck Schumer is asking: "Why not?"
Many consumers are unaware that bus companies are, in fact, required to make safety ratings public. These ratings, along with safety violations, are kept from sight and often send consumers on a scavenger hunt– that is, if the consumer takes the time to search for them at all.
It's time for this to change. It's time for passengers to know a bus's safety rating before they board a disaster waiting to happen.
In 2012, the US Department of Transportation (USDOT), along with the Federal Motor Carrier Safety Administration (FMCSA), passed legislation that requires commercial motor carriers to undergo a compliance review to ensure the safety of passengers and drivers. This legislation gives the USDOT all the power to regulate, monitor, and control bus safety.
The review monitors drivers' hours of service, qualification, and requirements for commercial drivers' licenses; as well as the bus's previous accidents, hazardous responsibilities, and other records that can determine if a motor carrier meets the standard of safety fitness.
Based on these safety measurements, motor carriers can receive one of three ratings: satisfactory, conditional, or unsatisfactory. If a motor carrier is rated "unsatisfactory," they are generally not permitted to operate a commercial motor vehicle, including motorcoaches. If the unsatisfactory rating becomes finalized, the FMSCA will rule their interstate operations as out of service.
But how is it that the 121 out of 249 private bus companies who have incurred federal violations are still opening their doors to unsuspecting passengers? While the legislation requires ratings to be displayed at bus terminals, at the point of ticket purchases, and on each bus, this has yet to implemented, leaving passengers in the dark. In fact, the only way for customers to find out a bus's rating is by finding the ID number themselves and tracking it through a website.
Why make someone's safety rating so difficult to find when it should be the first thing they see?

Image Source
Even if safety grades were more available, consumers who don't understand the rating system may overlook it or misinterpret scores. By providing a clear letter-grade rating system, much like the restaurant grading system consumers already understand, they will have the opportunity to make a more informed decision while encouraging bus companies to improve their safety records. Consumers should know if their bus safe before stepping on board.
After the tragedy, it's time for the USDOT and FMCSA to crack down on implementing proper regulations, especially when there are bus carriers operating with numerous violations on New York streets alone.
Consumers deserve a transparent grading system for private bus carriers. Pushing for actual implementation of better safety measures would not only help solve problems with unsafe bus carriers, but it would also lead to a better-informed pool of consumers.
Do you need to rent a charter bus?
Do you need a long-term shuttle service?
We offer contracted shuttle services for businesses, schools, hotels, and more. Contact our experts at 1-844-897-5201 to discuss your long-term transportation plans.