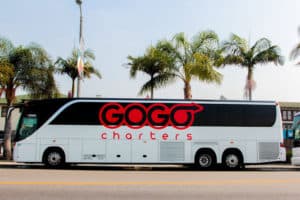 GOGO Charters is Now Available in Australia!
GOGO Charters, the largest and most reliable bus rental service in the U.S, is now available to customers in Australia. Visit our new Australian site to see how we can service you!
GOGO Charters has access to the biggest selection of modern coaches to hire. Each bus is inspected and monitored to ensure you are provided the safest and most up-to-date bus available. We have a huge selection of buses, from minibuses of up to 25 passengers to full-sized motorcoaches that can transport 56 passengers.
We offer services throughout all of Australia in cities like Sydney, Perth, Brisbane, and more. With over 2,000 buses and impeccable 24/7 customer service, GOGO Charters is the fastest, most reliable coach hire service in Australia. Whether you need a bus for corporate travel, wedding transportation, sports events, and other private events, we are here to handle all your transportation needs!
Call us today at 6-128-015-5279 to speak to a dedicated reservation specialist for a fast and easy quote!  
Do you need to rent a charter bus?
Do you need a long-term shuttle service?
We offer contracted shuttle services for businesses, schools, hotels, and more. Contact our experts at 1-844-897-5201 to discuss your long-term transportation plans.