Guide to a Group Road Trip across Texas Hill Country
All through Texas Hill Country you'll find one-of-a-kind destinations like vintage and antique stores, authentic German restaurants, wineries and distilleries, explorable cave systems, natural watering holes, and so much more. With many cities to explore and things to do, it's the perfect destination for celebrating a reunion with friends, taking a large family on vacation, or organizing a multi-day Texas sightseeing tour.
Where to go in Texas Hill Country:
A group road trip here is a unique opportunity, so you'll want to make the most of it with safe and reliable transportation. If you rent a private charter bus with GOGO Charters for your group trip, you'll have a comfortable and efficient travel experience, and be able to completely customize your adventure. A great say to make the most of your trip is to travel a loop through Texas Hill Country, starting and ending in San Antonio, your first stop!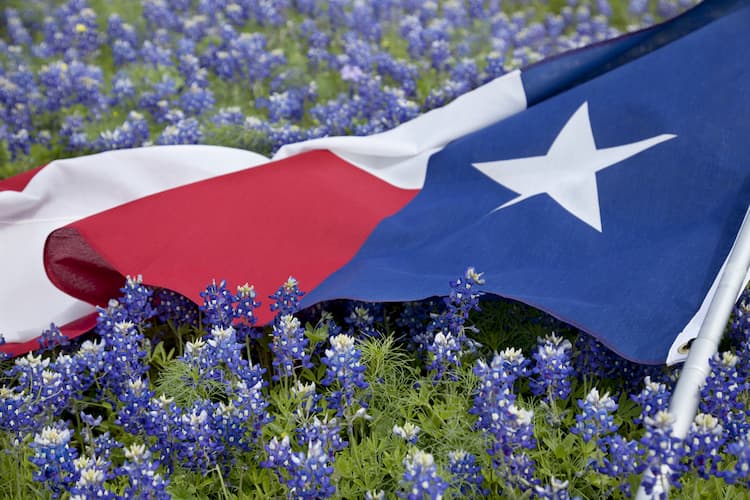 San Antonio
Good for: knocking an iconic Texas city off your bucket list.
Beautiful San Antonio is on the southernmost edge of Texas Hill Country, and makes for a great place to kick off your trip. Your group can easily spend the day exploring all of the shops and restaurants along the San Antonio Riverwalk.
Take a river barge boat tour to hear about local history and hop off at popular destinations like the San Antonio Museum of Art or the Rivercenter Mall. You can also work with your driver to create a route that hits up hotspots like the Pearl Brewery, Arneson River Theatre, and La Villita Historic Arts Village.
San Antonio Museum of Art
Address: 200 West Jones Ave, San Antonio, TX 78215
Phone: 210-978-8100
New Braunfels
Good for: experiencing a little slice of Germany in your own backyard.
If you can plan your road trip to pass through New Braunfels during Wurstfest, definitely do it. This 10-day annual Texas German festival in November is a massive celebration of never-ending cold beer, live polka music, and all the bratwurst you can eat.
Any other time of year, a group of history buffs or antiquers will be in paradise. Check out the Museum of Texas Handmade Furniture and the Downtown Antique Mall where more than 60 antique dealers sell glassware, jewelry, coins, records, and all sorts of furniture. For dinner? Head to Krause's Cafe, a German-Texan eatery and biergarten with plenty of space for the whole crew.
Wurstfest
Address: 120 Landa St, New Braunfels, Texas 78130
Phone: 830-625-9167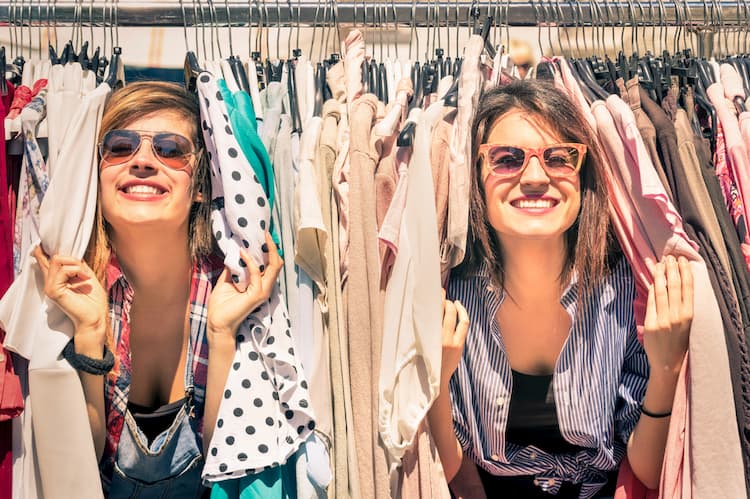 San Marcos
Good for: spelunking and outlet shopping!
One of the many things Texas Hill Country is loved for its vast, explorable cave systems. The oldest cave in the region is in San Marcos at the Wonder World Cave & Adventure Park, a unique theme park with a cave tour, wildlife park, observation tower, and arcade room. Your group can easily spend the whole day here, but you may want to set some time aside to browse the racks at San Marcos Premium Outlets and the Tanger Outlets. Combined, they form the largest outlet shopping center in the United States. You can also reserve a group tour of the shops and get special discounts.
San Marcos Premium Outlets
Address: 3939 S Interstate 35, San Marcos, Texas 7866
Phone: 512-396-2200
Austin
Good for: groups who want to embrace their weirdness.
Austin, located on the eastern edge of Texas Hill Country, is a must-stop on your trip. You'll get the best of both worlds here: beautiful outdoor destinations and thriving downtown life.
By day, have a group picnic at Zilker Metropolitan Park or on the shores of Barton Springs Pool. (If you happen to be in town on a rainy day, visit an Austin museum like the Bullock Museum, Pioneer Farms, or Texas Capitol Visitors Center.)
By night, get your fill of the Rainey Street District, a unique residential-turned-commercial neighborhood of bars, restaurants, and live music joints. You can let your group wander at their leisure, but we recommend highlights like Lucille Patio Lounge, Banger's Sausage House & Beer Garden, and Clive Bar & Bar Illegal.
Marble Falls
Good for: getting some fresh air and appreciating the great outdoors.
Adventurers and outdoor enthusiasts will need to make Marble Falls a must-stop on their trip. Explore caves and caverns at Longhorn Cavern State Park, go kayaking at Lakeside Park, or ride ATVs on the trails at Hidden Falls Adventure Park. If you plan to stop here, load up your charter bus with beach umbrellas, mountain bikes, and camping tents—and don't hold back, your rental has plenty of storage space.
Before you leave town, plan a group meal at the famous Blue Bonnet Cafe, known as one of the best restaurants in Texas. They're renowned for the home-made pies they've been baking since 1929. You may also want to stop at Pottery Ranch, a local hotspot for Texan furniture, pottery, and outdoor decor.
Longhorn Cavern State Park
Address: 6211 Park Road 4 S. Burnet, TX 78611
Phone: 515-715-9000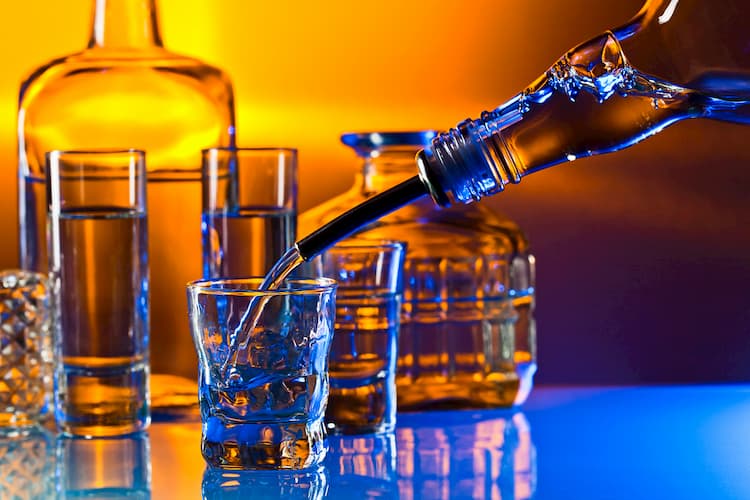 Dripping Springs
Good for: folks who can appreciate a well-crafted spirit and craft cocktail.
If your group enjoys a good drink, then the town of Dripping Springs is for you. This small Texas town is home to a handful of popular craft distilleries like Revolution Spirits, Treaty Oak, and San Luis Spirits. Spend your day distillery-hopping and sampling the best vodka, gin and whiskey you'll find in Texas Hill Country. And if you haven't gotten your fill, check out the tasting rooms at Goodnight Loving Vodka and the award-winning Deep Eddy Distillery. At Deep Eddy, you can all sit back and sip a flight of flavorful cocktails mixed with signature spirits, like The Skinny Dip—Deep Eddy sweet tea vodka mixed with water and a dash of fresh lemon.
Deep Eddy Vodka Tasting Room
Address: 2250 E Hwy 290, Dripping Springs, TX 78620
Phone: 512-994-3534
Johnson City
Good for: fans of Lyndon B. Johnson, and American history buffs.
This tiny Texas town is known as the "Crossroad of the Texas Hill Country." It's well-known as the hometown of President Lyndon Johnson, and where you can take a tour of the "Texas White House" and explore Lyndon B. Johnson National Historic Park. You can also go to the LBJ Ranch and enjoy a self-guided driving tour from the comfort of your charter bus.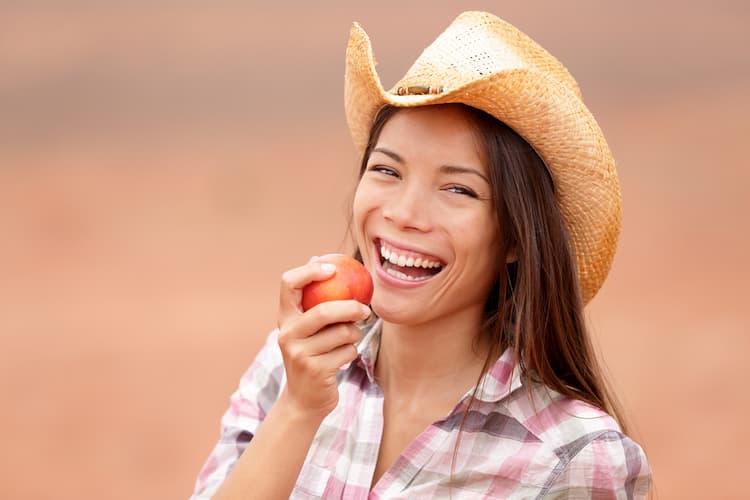 Fredericksburg
Good for: sommeliers and peach lovers.
As if you didn't get your fill of libations in Dripping Springs, Fredericksburg is where you can further refine your taste for fine wine. On the road between Johnson City and Fredericksburg, you'll pass more than 40 wineries and tasting rooms. You may want to add Westcave Cellars Winery or Becker Vineyards to the itinerary—and for a more rambunctious bunch—Fat Ass Ranch & Winery.
Fun fact about the town of Fredericksburg: The area around town is known for producing nearly 40% of Texas' supply of peaches. If you're traveling in the spring and summer, head to Peach Orchards. Spend a few hours hand-picking a bushel of peaches right from the tree and try freshly-churned peach ice cream. Das Peach Haus is another peachy culinary adventure in Fredericksburg you won't want to miss. This is a great place to stock up on award-winning, artisan jams and jellies, take a top-notch cooking class, or enjoy a leisurely stroll through the 6-acre farm.
Group Travel and Transportation:
Now that you know where to go, it's time to decide how to get there. GOGO Charters can pair you with any one of a variety of charter bus types. A 56-passenger charter bus is a safe and reliable choice for a large group. These buses come with many amenities for comfort including onboard restrooms, storage space above seats and undercarriage, as well as TV monitors and a DVD player, WiFi and power outlets, reclining seats and climate-controlled cabins.
If you have a small group, consider a minibus to get the job done. Minibuses and shuttles may not have as many amenities as a full-sized motorcoach, but still often come equipped with WiFi and power outlets, TV monitors, a DVD player, and ample storage space above seats.
Your private charter bus rental will be helmed by a reliable, professional driver every step of the way. If you're planning a multi-day trip, keep in mind you'll need to book accommodations for your driver. You'll also work with your driver to find parking and arrange pick-up and drop-off spots at each destination during your trip.
Rent a Charter Bus with GOGO Charters
Ready to hit the road to Texas Hill Country? Make GOGO Charters your go-to charter bus rental service. Give us a call, anytime, at 1-855-826-6770 and we'll give you a free, no-obligation quote for your group trip.
Do you need to rent a charter bus?
Do you need a long-term shuttle service?
We offer contracted shuttle services for businesses, schools, hotels, and more. Contact our experts at 1-844-897-5201 to discuss your long-term transportation plans.