Guide to the Best Day Trips from San Diego
San Diego is one of the most exciting cities in the United States. Delicious food spanning all cultures, some of the top museums and art centers in the country, and breathtaking nature views are some of the many novelties you can find there.
But it doesn't stop there. Travel 45 or even 30 minutes outside of San Diego to find some remarkable towns that offer unforgettable experiences like unique dining, one of the country's largest fairs, wineries with artisanal pizzas, beautiful coves and snorkeling, and more. The towns make great destinations for weddings, company travel, and any other event with groups of people.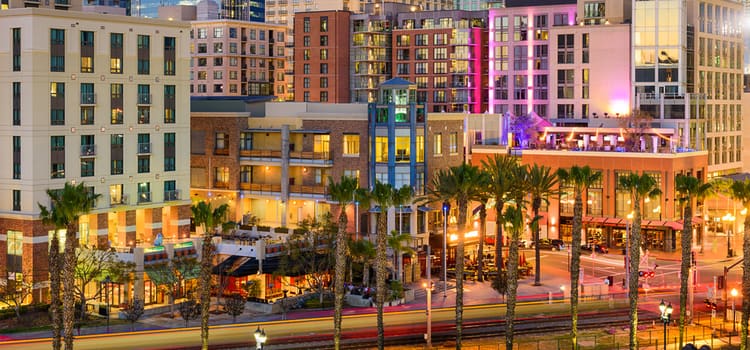 The experiences these towns have to offer are best shared with those you love. That's why it's a great idea to rent a charter bus to head out to one of these lovely towns surrounding San Diego. GOGO Charters offers easy and efficient charter buses with the best rates around. We can accommodate groups of all sizes, from 18 passengers all the way up to 56 passengers, and will work with you to get the best rates and charter bus for your group's needs. You can call us any time at 619-312-4991 to get a free quote.
Tijuana
Distance from San Diego: 45 minutes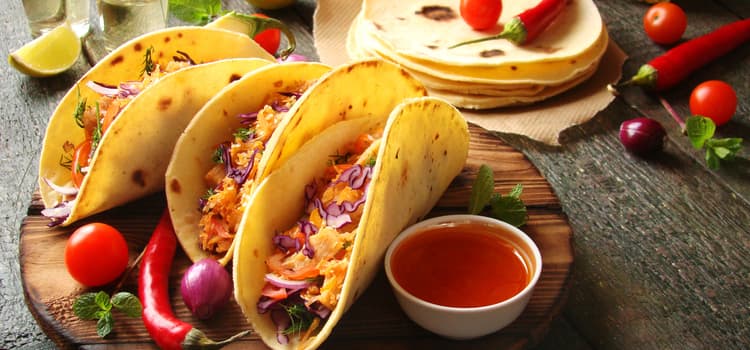 Tijuana is a very up-and-coming tourist destination, and for good reason. You can find everything from museums and resorts to authentic Mexican food and opportunities to learn about the native Tijuanenses. It's only a 45-minute drive from San Diego, and is a comfortable drive in a modern charter bus rental complete with WiFi, reclining seats, and a private restroom.
Arts and culture seekers will enjoy the Tijuana cultural center, which hosts classes for all ages, concerts, movies, documentaries, and more. You can also visit Wax Museum Tijuana for fascinating wax sculptures that explore history. Plus, enjoy the Morelos Park for a zoo, lake, playgrounds, and an artificial lake with ducks and other wildlife.
For those who love food and nightlife, Tijuana has you covered. The Avenida Revolución district features lots of shopping and dining options. If you are lucky, you may get a chance to take a photo with what is called a zonkey—a donkey painted like a zebra. You'll also find cantinas, art galleries, and table dance bars. Tijuana is also a foodie's paradise—Mexican food is authentic, cheap, and plentiful.
Del Mar
Distance from San Diego: 50 minutes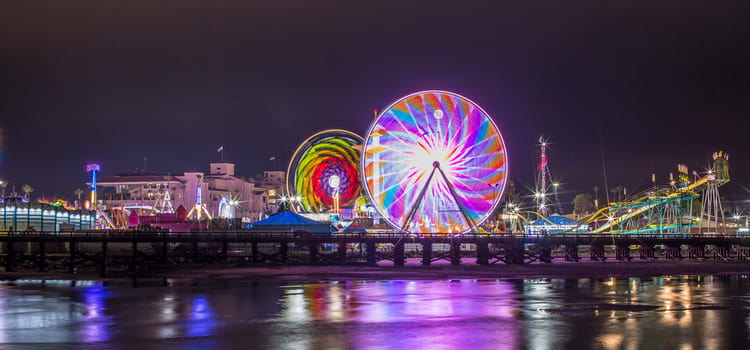 The name "Del Mar" is Spanish, and translates to "of the sea." This is a fitting name for the charming seaside town that is well worth a day trip from San Diego. With a driving time of only about 50 minutes, it's one of the longer day trips on our list, but will be an easy and comfortable ride when you rent one of the buses we charter.
Del Mar's biggest and most popular park is Torrey Pines State Reserve. In the reserve, you will find a plateau overlooking the gorgeous beach, and a lagoon that is often filled with migrating seabirds. You can also observe migrating whales from the cliff during certain times of the year. For more adventurous types, you can also find Black's Beach, a clothing optional beach nearby.
If you visit during the summer, you can also find the San Diego County Fair in Del Mar. It is considered one of the largest fairs in the United States, featuring more than 100 food booths and dozens of local and national talent and other entertainment attractions. Those who are fans of Antique Roadshow and love vintage shopping can also expect to enjoy the Del Mar Antique Show, which is held three times a year.
You can find all types of seafood in Del Mar, from the highly-rated Poseidon Restaurant featuring waterfront views, to the lively and enduring chain restaurant, Brigantine. There's also plenty of non-seafood options, such as pizza by the firepit in Zel's Del Mar.
Poway
Distance from San Diego: 35 minutes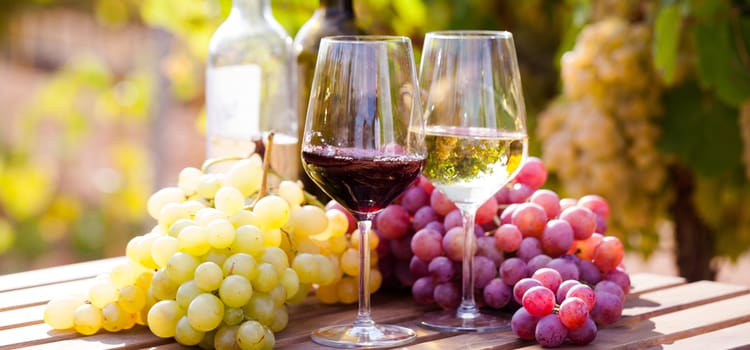 Poway, which is a mere 35 minutes away from San Diego, is a great place to escape the hustle and bustle of everyday life. Relax in beautiful wineries, hike gorgeous trails of all difficulty levels, and gaze in awe at stunning natural landscapes.
The town features many different wineries, but two of the most popular are the Bernardo and Cordiano wineries. The Bernardo winery features beautiful gardens, art galleries, a tasting room, and shops from local vendors. And the family-owned Cordiano winery features gourmet pizzas and authentic Italian desserts, stunning sunset views, and winemaking and grape picking classes.
Those who like the outdoors will enjoy the photo op at what is fondly called "Potato Chip Rock," a long, skinny and dangling rock that is a feature of the Mount Woodson trail. The Blue Sky reserve also features a vast array of wildlife and a stunning, deep blue lake. The Oakoasis County preserve offers similarly stunning views and opportunities for hiking and recreation.
La Jolla
Distance from San Diego: 30 minutes
30 minutes outside San Diego, La Jolla is a must visit for those who love the ocean and the charm of oceanside towns. In La Jolla you will find picturesque coves overflowing with colorful ocean life, beaches with plenty of room for sun and surf, and plenty of dining options.
For those who want to get up close and personal with marine life, it's recommended you go snorkeling at La Jolla cove. You can see everything from colorful fish while snorkeling, to seals and sea lions. You can also catch a beautiful sunset over the water. Keep in mind that all sea life in this area is protected by law, so be sure to admire these beautiful ocean friends from afar. La Jolla Shores Park is a great place to sunbathe, paddle, and surf.
San Diego is known for its amazing food scene, and La Jolla is no different. There are three highly-rated restaurants we recommend: Duke's La Jolla, Puesto La Jolla, and George's At The Cove. Duke's La Jolla features one of-a-kind Hawaiian fare with outdoor seating and ocean views, and offers an amazing hula pie. Puesto La Jolla is a Mexican restaurant featuring artisanal tacos, bowls, and salads. If you go there, try the filet mignon tacos for a delicious experience. Finally, George's At The Ocean, run by esteemed chef Trey Foshee, features New American classics with rooftop patio views of the ocean.
La Jolla is a relatively small area, which makes it perfect for a charter bus rental; your group won't have very far to go, and can enjoy going from destination to destination without the hassle of finding parking.
Plan your next San Diego getaway with GOGO Charters
Ready to plan your next daycation to one of the many charming towns surrounding San Diego? Sit back, relax, and let us take care of the logistics with our top-of-the-line charter buses. You won't need to worry about parking, Uber, or Lyft and will be free to enjoy your escape in fun, modern transportation with a group of people you love. Give us a call today at 619-312-4991 and we will help you get your charter bus rental started and answer any questions you have. Happy adventuring!
Do you need to rent a charter bus?
Do you need a long-term shuttle service?
We offer contracted shuttle services for businesses, schools, hotels, and more. Contact our experts at 1-844-897-5201 to discuss your long-term transportation plans.