Guide to the Best Day Trips from Dallas
As one of the biggest cities in Texas, Dallas offers plenty of food, attractions, and fun for locals and travelers alike. But sometimes you might want to get away from the big city and take a much-needed relaxing or adventurous day trip. (Especially to escape traffic on I-35.)
The best part is that you don't have to go too far—although you'd still have to plan transportation ahead of time to make the most of your trip. Whether you're planning to take a Dallas day trip with a group of friends, a wedding party, a group of colleagues, a sports team, or a group of students, be sure to find a transportation option that works for you. We'll cover your options below.
Thinking of chartering a bus? With millions of buses in our network, GOGO Charters Dallas can take you out of Dallas and back with utmost convenience and ease. Call our bus rental specialists at (214) 431-5792 to get a free, no-obligation quote.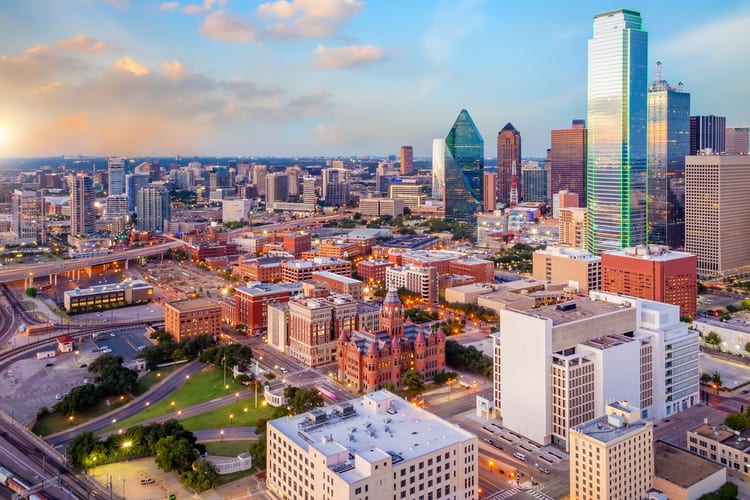 Dallas Day Trip Transportation: Charter Bus or Car?
When choosing a transportation type for your day trip, you should take budget, comfort, and convenience into account. You have two potential options: Rent a charter bus or use your car.
Charter Bus Rental
A Dallas bus rental offers the highest level of comfort and convenience for groups larger than four people.
While private charter bus rentals typically come at a premium cost, you can also expect a premium experience. And remember: You can split the cost per person.
Budget: For a one-day bus rental traveling out of the DFW area, you can expect to pay from $800 to $1,800 round-trip, depending on how far you go and other factors. If you're traveling with 20 people, that'll break down to $40 to $90 per person.
Comfort: Charter buses come with plenty of amenities, including Wi-Fi, A/C, power outlets, reclining seats, restrooms, and TVs.
Convenience: You don't have to worry about finding parking or driving; your private driver will do it for you. Most importantly, you can leave your things on the bus as your group travels around and explores.
Reserve your charter bus now by calling us at (214) 431-5792.
Car
Using your car is a great choice if you're traveling with a very small group of people or by yourself. It's not recommended for larger groups because you'd have to use multiple cars.
Budget: For a day trip, you can expect to pay $50 to $150 per car because of gas costs. But don't forget the toll on your vehicle: You'll have maintenance costs later down the line.
Comfort: Generally, a day trip will be uncomfortable in your car. You won't have an option to charge your phone if needed, and you'll need to constantly take restroom
Convenience: It's easy to hop in and go into your car, which makes it convenient. But you'll have to deal with the stress of finding the destination, stopping every time someone needs a restroom break, or choosing a safe driver if you want to drink.
Ready to hit the road? Read on to find out the best day trips you can take from Dallas.
The City Day Trip: Fort Worth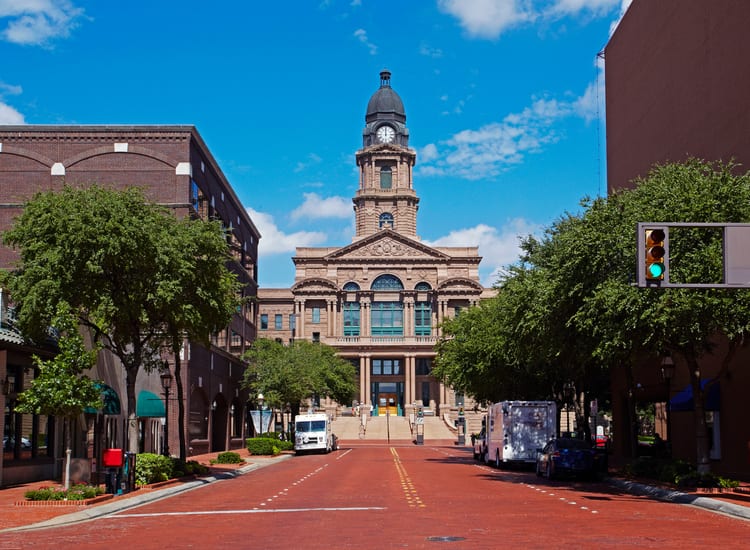 Distance from Dallas: 32 miles or roughly 33 minutes
First up is Dallas' next-door neighbor: Fort Worth. Located west of Dallas, this charming city (nicknamed "Cowtown" because of its long history in cattle ranching) will offer much cheaper transportation costs while allowing your group to see and experience something new. We recommend this day trip destination if you're looking to get away to another big city.
Recommended Destinations in Fort Worth
There's a lot to do in Fort Worth, but we recommend stopping by one of the city's most iconic attractions:
Texas Motor Speedway (3545 Lone Star Cir, Fort Worth, TX 76177): An all-star favorite where you can watch NASCAR races.
Fort Worth Botanic Garden (3220 Botanic Garden Blvd, Fort Worth, TX 76107): A collection of gardens where you and your group can (literally) stop to smell the roses.
Fort Worth Stockyards (131 E Exchange Ave, Fort Worth, TX 76164): A historic district with shopping centers, restaurants, and bars.
The Historical Day Trip: Abilene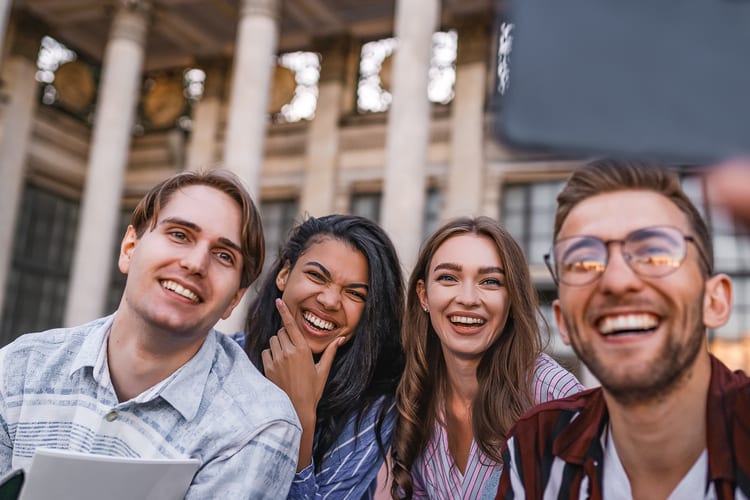 Distance from Dallas: 181 miles or roughly 2.5 hours
Abilene is a true getaway from Dallas, allowing you to travel back in time while breathing fresher air. A lot smaller than Fort Worth, Abilene is known for its historical museums and old-town vibe. We recommend Abilene for school groups because of the rich cultural history students will be exposed to. You can also enjoy the outdoors in this small but vibrant city.
Recommended Destinations in Abilene
Go to Abilene to enjoy history and the outdoors. Here are some recommended stops:
The Grace Museum (102 Cypress St, Abilene, TX 79601): A museum focusing on Texan art and history.
Abilene State Park (150 Park Rd 32, Tuscola, TX 79562): A 529-acre park where your group can camp, swim, and hike.
Frontier Texas! (625 N 1st St, Abilene, TX 79601): A museum focusing on Western heritage and Old West history.
The Outdoor Day Trip: Killeen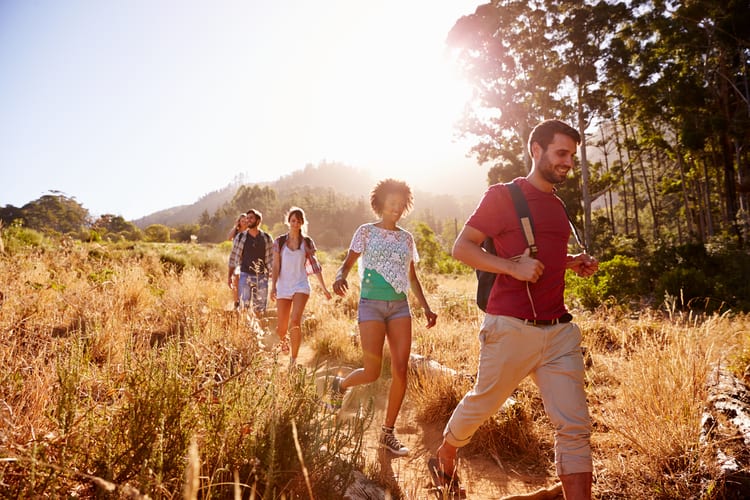 Distance from Dallas: 152 miles or roughly 2.5 hours
While Killeen may be most known for its nearness to Fort Hood, a major military base, it offers plenty to do outdoors. You can hike, camp, bike, and fish in Killeen. You  can also enjoy military museums, making it a fantastic choice for school trips.
Recommended Destinations in Killeen
Ready to spend some much needed time with nature or learn more about U.S. military history? Check out the following stops:
Dana Peak Park (3800 Comanche Gap Rd, Harker Heights, TX 76548): A lakeside park where you can hike, fish, and hunt.
1st Cavalry Division Museum (2218 Headquarters Ave, Fort Hood, TX 76544): A museum with military paraphernalia on display.
Lions Club Park (1700 E Stan Schlueter Loop, Killeen, TX 76542): A water park with recreational ball fields and exercise paths.
Plan Your Dallas Day Trip with GOGO Charters
GOGO Charters is here to help you simplify your Dallas group travel plans. Whether you're taking a day trip out to Fort Worth, Abilene, or Killeen, we can help you plan a trip that's memorable and stress-free. Call us at (214) 431-5792 to get a free quote for your charter bus rental.
Do you need to rent a charter bus?
Do you need a long-term shuttle service?
We offer contracted shuttle services for businesses, schools, hotels, and more. Contact our experts at 1-844-897-5201 to discuss your long-term transportation plans.