Here are just a few of the companies we've worked with: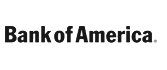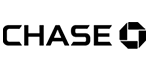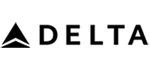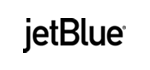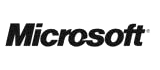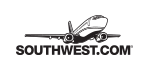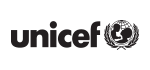 Arkansas Charter Bus & Minibus Rentals
CALL 1-855-826-6770 TO BOOK A CHARTER BUS IN ARKANSAS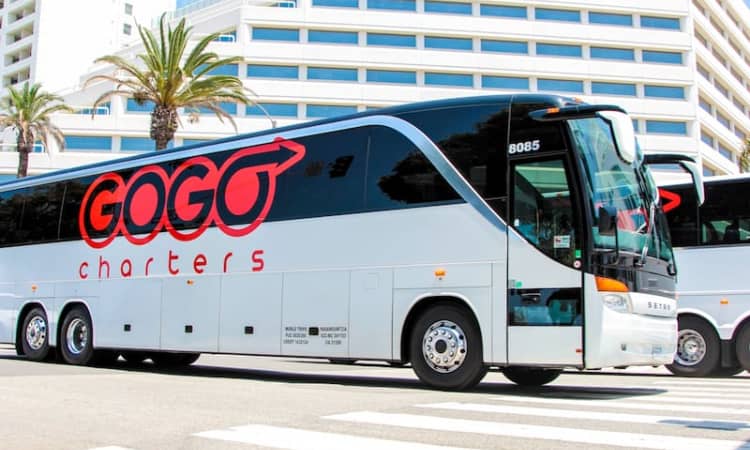 GOGO Charters partners with local transportation providers across the country to give groups of all sizes the best selection of charter buses anywhere in Arkansas and beyond. Your travel group will have access to minibus rentals for small-scale events or medium-sized group trips. Book an 18-passenger minibus rental as a shuttle for industry trade shows at Hot Springs Convention Center or reserve a 56-passenger charter bus rental for campus tours of the University of Arkansas in Fayetteville.
No matter the type of minibus or charter bus you book, your ride will be comfortable, safe, and operated by a professional driver. When you call to book, you can also request important ADA-accessibility features and additional amenities like free WiFi, power outlets, tray tables, reclining seats, and flat-screen TVs. Let your GOGO Charters rental representative know what features you'll need on your bus and we'll make sure you have the charter bus you need!
How Much Does an Arkansas Charter Bus Rental Cost?
At GOGO Charters, we understand that charter bus rental pricing is a large determining factor in the booking process. That's why we do our best to work with various budgets and offer a variety of transportation solutions. Keep in mind that the cost of renting a charter bus varies between trips and pricing can only be determined by getting an accurate, personalized quote from one of our experts.
The price of your Arkansas charter bus rental will depend on factors such as when you're traveling, how far you're traveling, the type of vehicle you request, and how far in advance you reserve your bus. Call 1-844-964-3202 to get your free, personalized charter bus rental quote for an upcoming Arkansas trip!
Charter Bus Rental Services in Arkansas
Are you unsure if GOGO Charters can service your Arkansas trip or event? Don't worry—we service all types of occasions! Here are just a few popular types of group trips that we often service throughout the country:
School trips and campus shuttles: Our transportation services include safe charter buses for everything from elementary school field trips to campus shuttles for universities.
Group tours and private events: Groups touring Arkansas's many historic sites can count on GOGO Charters for spacious and comfortable transportation. We can also provide private group transportation for special events like birthday bashes, nonprofit events, and festivals.
Sporting events: Spacious charter bus rentals are perfect for athletic clubs, school teams, university teams, and sports fans traveling to games anywhere in Arkansas.
Corporate trips and employee shuttles: Reserve corporate trip transportation for conferences and conventions in Little Rock or organize an employee shuttle service for your colleges traveling throughout the state.
Weddings: Book a wedding shuttle service to transport guests on the day of your ceremony or request a minibus to transport your bachelor or bachelorette party group around during your celebration.
Government and military transportation: We've worked with government and military organizations like Fort Chaffee to provide professional and certified services to and around the base.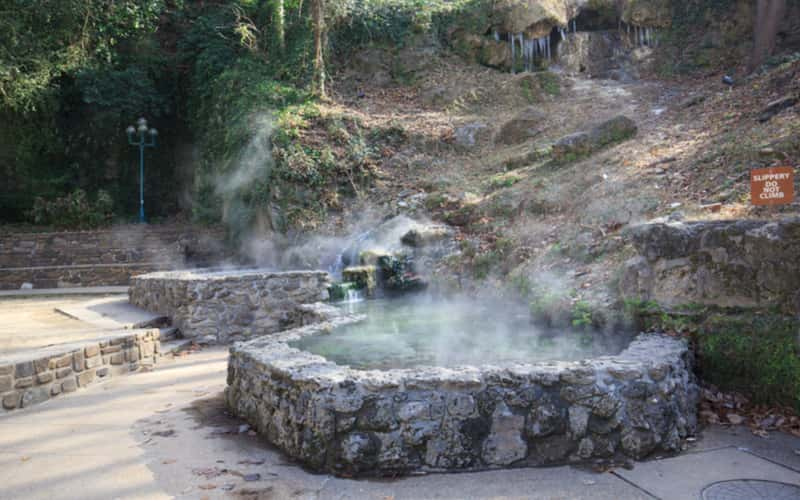 Visit Hot Springs National Park with a Charter Bus
As Arkansas' most-visited attraction, Hot Springs National Parks sees countless groups every day. Whether you're taking a scouting field trip or hosting a team-building day in the great outdoors, GOGO Charters will make sure you have the best transportation to Hot Springs National Park. We're here to safely transport your group of Junior Rangers for an educational day, give your colleagues an easy ride for a team hike, or even enjoy stress-free transportation during bachelorette spa days at the park's historic bathhouses.
When you rent a group ride to Hot Springs National Park, you won't have to worry about splitting into multiple vehicles or taking on long lines at the park entrance. Focus on a fun, educational day on the trails or a relaxing afternoon at the spa, while professionals take care of your transportation.
Fort Smith Charter Bus Rentals
GOGO Charters has travel solutions for group tours of the Fort Smith National Historic Site, military transportation around nearby Fort Chaffee, or even casino shuttles to nearby towns in Oklahoma. One of our rental experts will work with you to build a shuttle service for Fort Chaffee troops or find the best Fort Smith charter bus rental for your trip. We'll help military personnel travel as stress-free as possible for large-scale training events and also keep Fort Smith civilians traveling safely for personal events, school trips, business outings, or any other occasion!
Fayetteville Charter Bus Rentals
Fayetteville is home to the University of Arkansas, the state's largest college. High school seniors setting sights on university life in Fayetteville will have the best campus tour transportation with GOGO Charters. We've handled campus tour rides for university hopefuls across the country. So whether you're touring the U of A or planning a multi-college tour around the region, your group of students will have a safe and comfortable charter bus rental.
The Fayetteville area is also the perfect location for group hikes or camping trips around the Ozarks. Scout troops headed to Lake Sequoyah or Lake Wedington may want to consider a modern charter bus rental for their trip. Charter bus rentals offer optimal comfort and amenities like personal climate controls, WiFi, TVs, and power outlets to keep every camper happy before a day out in the great outdoors.
Book Your Arkansas Charter Bus Rental
When you're ready to reserve a charter bus rental in Arkansas, a GOGO Charters representative will be available to help you. We have team members available around the clock to take your call and answer any questions about the bus rental process. Call 1-855-826-6770 at any time to get a free, personalized quote for an Arkansas bus rental service.
Rent your charter bus now: