Here are just a few of the companies we've worked with: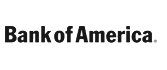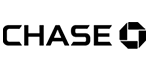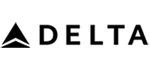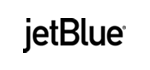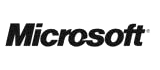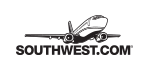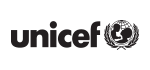 Bus Rentals in Clarksville
Are you thinking about taking a group excursion? GOGO Charters will make sure your trip is as safe and comfortable as possible, accessing industry-leading charter and minibuses to accommodate your itinerary We reserve 18-passenger minibues and 56-passenger charter buses that are equipped with amazing amenities, such as WiFi, flat-screen TVs, luggage bays, lavatories, and more. Our agents are ready to find you the best rate and to help you plan your trip, so call 1-855-826-6770 to reserve a Gogo Charters bus rental today!
CALL 1-855-826-6770 FOR CHARTER BUSES IN CLARKSVILLE, TENNESSEE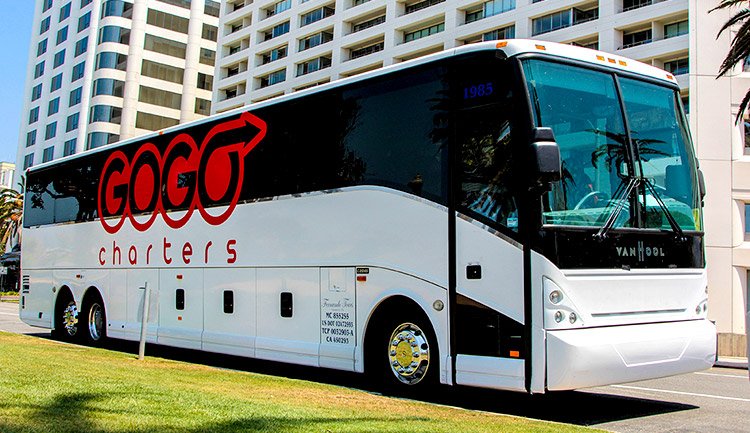 Clarksville is known for its rich history and scenic beauty. Music, racing, and all things military are extremely popular here, with many residents connected to Fort Campbell, home of the 101st Airborne Division. GOGO Charters works with a number of Fortune 500 companies, who rely on our system to transport employees to conferences and seminars across the country. We frequently take schools, universities, clubs and teams on field trips throughout the area. The city has an abundance of historical sites tied to the Civil War, World War II and the Native Americans.
Sights to See
Clarksville is a great place to come and relax. If you love boating, this is the place to be. Anyone who enjoys racing, trains, fighter jets or history will be right at home here. Let's take a look at some of the most popular destinations:
Dunbar Cave State Park is full of archaeological significance. It is believed that Dunbar Cave has been used by humankind for thousands of years, and the walls are covered in ancient carvings. When the Civil War ended, a resort was built near the cave and grew into a major destination for music acts. These days people visit the park to tour the cave, walk the trails and to view Swan Lake. Cave tours are available from May to August.
The Don F. Pratt Memorial Museum focuses on the history of the 101st Airborne Division, also known as the "Screaming Eagles." There are items worn by four different generals and an assortment of vehicles and planes. There is also a collection of Nazi items, some of which were once in the possession of Adolph Hitler. There are many exhibits devoted to airborne warfare and the park across the street has many different aircraft on display. The most popular attraction is the "Brass Hat," an aircraft similar to the one that flew into Normandy during World War 2.
The Fort Defiance Civil War Park and Interpretive Center was originally a home to Native Americans over 200 years ago. When white settlers came to the area, the fort transformed into a trading center. During the Civil War Confederate troops fortified the area to use it to defend the river from Northern soldiers. The fort has exhibits containing a variety of artifacts and there is a popular walking trail the traverses the surrounding area. Students come here to learn about slavery, the Civil War and how the Native Americans lived.
Famous for the Monkees song, "Take the Last Train to Clarksville," the L&N Train Station features a museum and exhibits detailing the rich history of the railroad. The railroad industry in the area began back in 1860 and was extremely popular in the region. Special tours are available and the museum contains a gift ship and art exhibits.
The building that houses the Customs House Museum and Cultural Center dates back to 1891. It was originally a customs house to sell tobacco, which was extremely popular at the time. The museum is full of science exhibits like the bubble cave, which is an area to learn about and blow bubbles. There are race cars on display and a log home that was built in 1842.
GOGO Charters Can Take You There
Give us a call at 1-855-826-6770 to book your trip today. GOGO Charters can transport you to any weddings, sports competitions, church events, corporate meetups, or school outings on your itinerary, and we take pride in providing the service you need to have a complete trip.
Rent your charter bus now:
1-855-826-6770
You may have seen us featured in: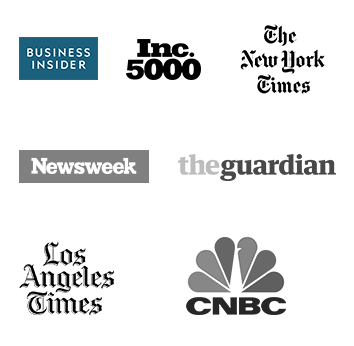 Calculate Rates
from Clarksville, Tennessee
Example Prices
Roundtrip

From: Clarksville,TN

To: Atlanta,GA

Roundtrip

From: Clarksville,TN

To: Charleston,SC

Roundtrip

From: Clarksville,TN

To: Charlotte,NC

Roundtrip

From: Clarksville,TN

To: Houston,TX

Roundtrip

From: Clarksville,TN

To: Miami,FL
Helpful Bus
Rental Resources
Latest
Blog Posts