Here are just a few of the companies we've worked with: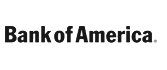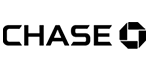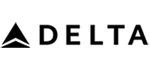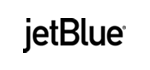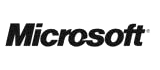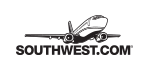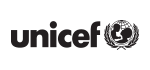 CALL 1-855-826-6770 FOR CHARTER BUSES FOR YOUR DRUM CORPS
Customizable Fleets for Any Corps
GOGO Charters books charter buses of varying sizes and styles, allowing us to customize bus fleets based on each individual group's needs. Full-sized models can accommodate up to 56 passengers at a time, while minibuses can transport 18 to 35 passengers at a time.
We're prepared to book transportation for full, 150-members corps groups such as Carolina Crown and Blue Devils as well as small corps not affiliated with Drum Corps International. We'll put together a custom fleet that suits your corps's needs, no matter how many passengers you're traveling with.
Comfortable Amenities for Life on the Road
We know that your corps members will spend many days and nights on the road-- that's why we make sure that the buses in your drum corps fleet are outfitted with comfortable amenities to help performers and staff members relax and recharge while you travel. Ask your reservation specialist about booking charter buses with reclining seats, extra legroom, entertainment add-ons, and more. During the day, corps members can stay entertained with televisions with DVD players, WiFi, and power outlets to keep devices charged. Overnight, reclining seats and air conditioning make for a comfortable and relaxing sleeping environment.
You'll also have plenty of storage space to keep suitcases, instruments, props, and other show essentials tucked away in spacious luggage bays beneath your bus. Overhead racks above seats also help to store carry-on items, keeping the aisles clear and free of clutter. You'll be able to relax knowing that all of your gear is safely stowed away right on your bus.
The Boston Crusaders at the DCI Southeastern Championship Prelims Atlanta, GA. Photo credit: Alexdi, Wikimedia Commons. No changes were made to this photograph.
Cross-Country Bus Services
GOGO Charters services major cities and city suburbs across the United States. No matter where this year's DCI show tour takes you, we'll make sure you travel safely to every stop, from June's season opener to August's DCI World Championship Finals in Indianapolis.
During your journey, you can leave all travel logistics in the hands of our experienced reservation specialists. We'll secure parking and staging areas for your bus before your arrive to each destination, and ensure that each driver knows where to pick up and drop off your passengers. All you have to do is focus on preparing your corps for an unforgettable show!
Set Your Own Itinerary
We'll pair you with a team of drivers who will follow your pre-determined itinerary without missing a beat. From performance venues to practice areas to local attractions, we'll keep your corps moving smoothly from one city to the next. Choose when you'd like to let your corps enjoy a day off and when you need to schedule extra rehearsals. All summer long, you'll be in control of your itinerary. When it's ready, share your summer itinerary with your reservation specialist, and we'll make sure that your drivers know exactly where you're headed and when you need to arrive.
Need to make an adjustment to your summer schedule? Just give your reservation specialist a call, and we'll make sure your drivers stay up-to-date on your itinerary.
Team-Building Events with GOGO Charters
Treat the members of your corps to a team-building event after a Spring Training rehearsal with the help of GOGO Charters. Book a minibus to transport staff members or individual sections to a nearby restaurant or to a local attraction for a quick break from the rigorous 12-hour daily training schedule. Corps members can relax, socialize, and enjoy themselves without the pressure of rehearsal. Plus, with a personal driver by your side, you won't have to worry about separating into multiple cars or searching for parking at your destination!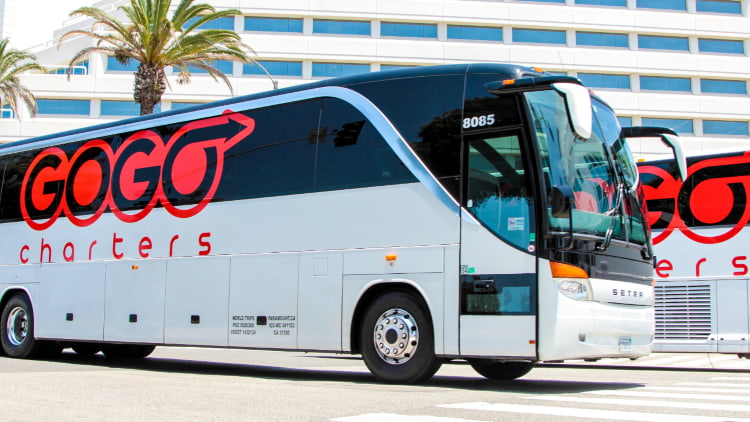 Book Your Drum Corps Charter Bus Today
Ready to secure transportation for your drum corps this summer? Call GOGO Charters today at 1-855-826-6770. We're available 24 hours a day and are always happy to discuss your corps' specific needs, from bus options to amenities and every concern in between. Contact us today to get started!
Rent your charter bus now:
You may have seen us featured in: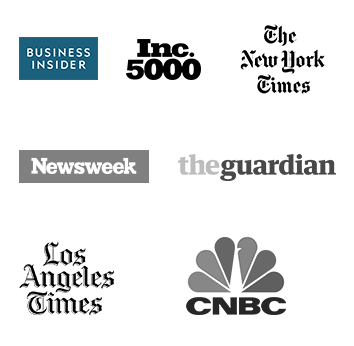 Latest
Blog Posts