Here are just a few of the companies we've worked with: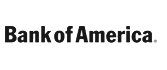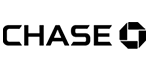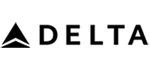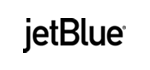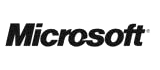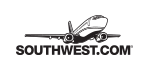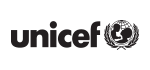 What You Need to Know
CALL 1-855-826-6770 FOR CHARTER BUSES TO COMIC-CON INTERNATIONAL
Finding Lodging
Booking hotel rooms for SDCC can be a little complicated if you've never done it before. If you have a large group, it becomes more complicated, because you need to find a place with enough rooms for all of you and with charter bus or minibus parking. Do some research on what hotels in the area you'd like to stay at first. Once you have a list of preferred hotels, you essentially have four choices for how to book:
General Hotel Sale
SDCC has a lottery system that allows you to get hotel rooms within walking distance of the convention or along the SDCC shuttle route for a reduced price. If you've bought your Comic-Con tickets, you'll receive an email with the date of the lottery and a link to let you enter it.
On the day of the lottery, you'll log in, wait in a queue, and then enter a list of your top hotel choices. If you get a room, you'll have to put down a deposit. This is a great option for saving money and staying close to Comic-Con, but it can be tricky for large groups, as you may not be able to get rooms for everyone. You also run the risk of not getting a room during the lottery at all.
Early Bird Hotel Sale
SDCC typically offers an early bird hotel sale a day or two before the lottery. The advantage of this sale is that you get to pick one hotel you want rather than making a list of several. The disadvantage is that your choice of hotels is more limited (often you won't be able to find one within walking distance), and you'll have to pay the full, non-refundable price when you book.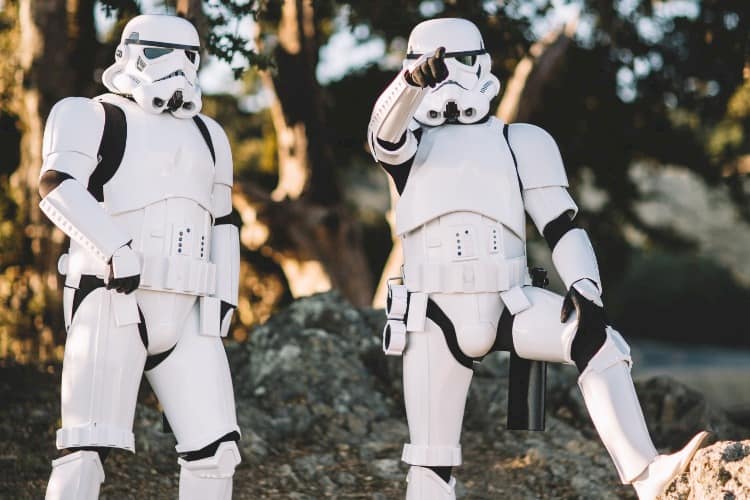 Photo by Saksham Gangwar on Unsplash
Book Directly in Downtown San Diego
Booking directly ensures you can stay very near the convention center without worrying about whether you'll do well in the lottery. You can also ensure you'll either be within walking distance or along the shuttle route. However, rooms are pre-paid and non-refundable, and the price can be high. Really, really high. Like "more than $1,000 a night" kind of high.
Book Directly Farther Away
You can save a lot of money by booking rooms outside of downtown San Diego. However, you won't be able to walk or take the SDCC shuttle to the con. You'll either have to take public transit or navigate con-weekend traffic. Luckily, if you have a minibus, you won't have to do the driving yourself, and you won't need to find parking. Your driver can just drop you off.
Once you've decided where you're staying, you're ready to work out the details of your transportation within the city.
Getting from Your Lodging to the Con
Reaching San Diego is fairly easy. You can either take a charter bus straight to your hotel or fly into San Diego International Airport, where your shuttle bus will pick you up and take you to the hotel. Moving around within the city can be a little trickier, though.
The streets of San Diego are packed during Comic-Con, and parking is practically nonexistent. The Comic-Con International website strongly recommends taking either the free Comic-Con shuttle or the city-run MTS Trolley. Which option is best for you depends on where you're staying.
If you're staying within walking distance, getting to the San Diego Convention Center is a no-brainer. Just make sure the hotel you choose has parking for your minibus, and leave it there while you walk to the con.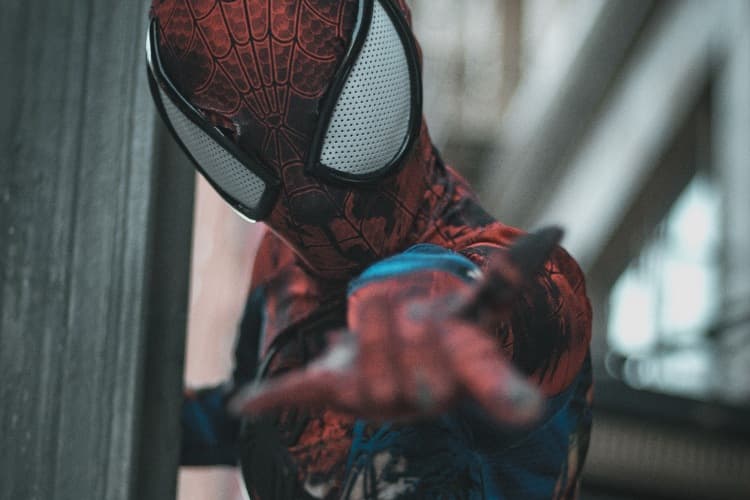 Photo by Judeus Samson on Unsplash
If you're not within walking distance but you're in downtown, greater downtown, Mission Valley, Shelter Island or Harbor Island, you may be on the route for the free SDCC shuttle. Check the official Comic-Con International website to make sure your hotel is on the shuttle route, and then simply wait outside your hotel between the hours of 5 a.m. and 1 a.m. The shuttle runs frequently throughout Comic-Con weekend.
Couldn't find or afford a hotel within walking distance or shuttle distance? Don't panic. You still have options. If you're close to an MTS Trolley station, all you have to do is walk there and take the trolley to the San Diego Convention Center. Too far away to walk? Your minibus can also take you to the MTS Trolley station.
If you're nowhere near the shuttle route or the trolley route, your bus can drive you to the convention center. You won't have the stress of driving yourself, and the bus can drop you off and then return to the hotel without needing to park. All that said, traffic can be extremely intense during Comic-Con weekend, so it would be wise to seriously consider the shuttle or trolley.
What to Do at the Con
Don't let the stress of figuring out accommodations and transportation take away from the fact that you get to go to Comic-Con! Once you and your friends have arrived at the convention center, it's time to forget about the logistics and focus on being your best geeky selves.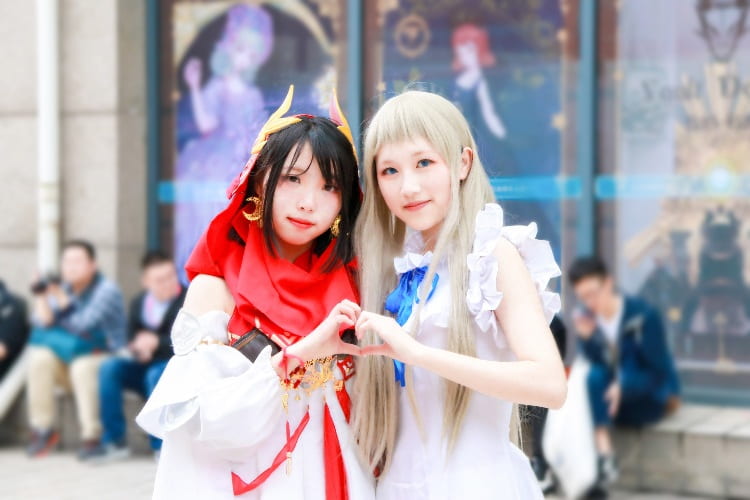 Photo by Elsie Zhong on Unsplash
Yes, you should obviously try to get into the MCU Exhibition at Hall H. And if you don't mind standing in line, you can also catch panels for perennial heavy-hitters like Star Wars and The Walking Dead and up-and-coming works like His Dark Materials. But if the panels fill up or you have a gap of time in your schedule, don't despair. There's plenty to do at SDCC outside of the major events. Here are a few suggestions:
Get an autograph from your favorite celebrity
Okay, so this one might fill up too—but if you can book a spot to get an autograph from an actor or comic book artist you adore, it'll be an experience you'll never forget. Some autograph signings at San Diego Comic-Con require you to enter a lottery and win advance tickets online, while others are first-come, first-served. Check the SDCC website to figure out which ones are which. In the past guests have included actors and writers from Agents of S.H.I.E.L.D., Rick and Morty, It Chapter 2, His Dark Materials, and Game of Thrones.
Pick up a new comic book in Artists' Alley
The Artists' Alley at SDCC is all about supporting small, independent comic book artists and publishers. Spend some time looking through the books and drawings they've produced, and maybe you'll discover the next cult classic or breakout hit.
Go shopping
There's nothing like con shopping, and there's especially nothing like shopping at SDCC. Hundreds of exhibitors fill the convention center with thousands of their wares. Save up your money before you enter this wonderland of all the collectible figures, plushies, posters, clothes, jewelry, and comics you could dream of. Whatever your favorite fandom is, you have a good chance of finding merch for it here.
Take cosplay photos
If you're cosplaying, a lot of your time will probably be taken up posing for others' photos, assuming you're okay with doing so. If you'd like to take photos of other people's cosplay, just make sure you ask first. You should also ask where it's okay to post the photos and if they'd like to be tagged or credited.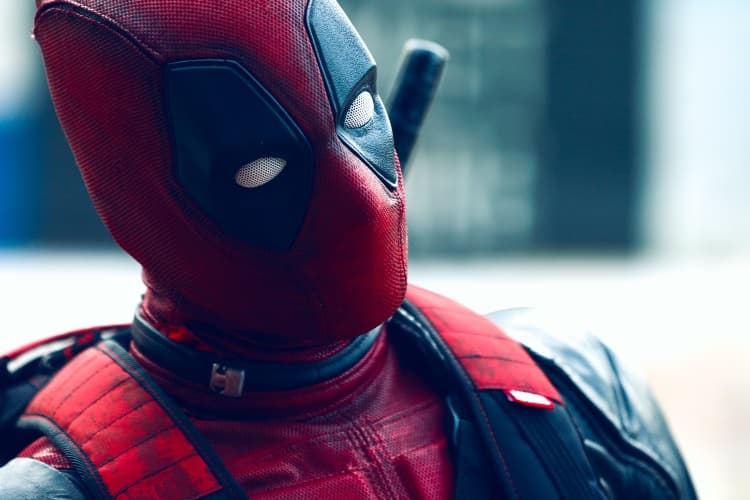 Photo by Ayo Ogunseinde on Unsplash
Important Tips to Remember
Once you're at the convention, there are a few tips you should remember to have a fun, safe time. SDCC asks guests to use "common sense" rules for how to behave in public and treat others, and guests can be removed at the convention's discretion for harassing other people or being offensive.
Hopefully no one in your group would consider doing that anyway, but if you or your friends begin to get tired or frazzled, remember that the more intense the crowds, the more it helps to be patient and polite. There are also a few guidelines that may not be so common sense that SDCC asks all guests to respect:
Wear your own badge. No swapping or sharing.
No smoking
No alcohol
No pets (service animals are allowed)
No functional props or weapons. Costume props must be inspected at the Costume Props Desk, typically located in a few of the lobbies. The location will be posted online shortly before the con.
One rule that gets its own section because it's important (and often broken): live-streaming is always forbidden, and video and audio recording is strictly regulated. You can be kicked out for recording when you're not supposed to (unless you're Mark Ruffalo: then you'll probably get away with a warning.)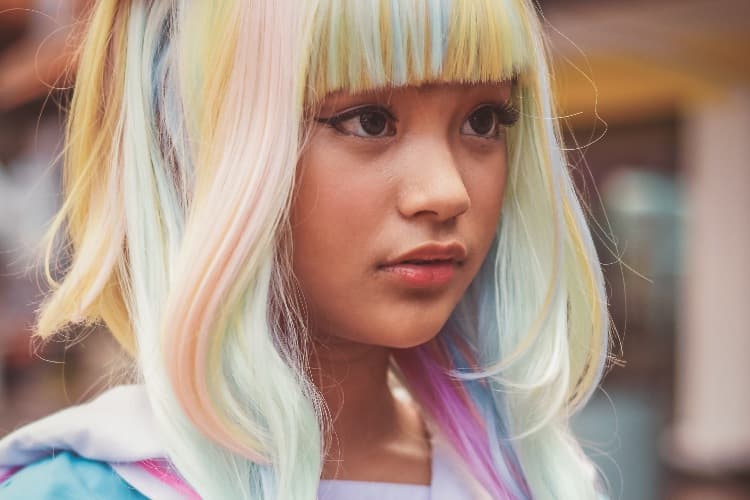 Photo by David on Unsplash
The regulations surrounding recording can be confusing, so here's a breakdown of the guidelines from previous years:
Live-streaming: always forbidden
Audio and video recording when TV or movie footage is being shown: always forbidden
Audio and video recording that includes no TV or movie footage: allowed for personal use only. Must not be shared publicly.
Health and Safety
It's also important to take care of yourself during SDCC. We've all experienced con burnout. In between all of the panels you want to attend, people you want to meet, shopping you want to do, and photos you want to take, it's easy to forget the basics like food, water, and rest. But you also don't want to end up being treated by the EMTs when you're supposed to be having fun, so here are a few tips.
Carry a water bottle with you. Your bus will have storage, so if anyone doesn't have a reusable water bottle, you can bring a large package of bottled water as a back-up.
Take breaks for meals. You can grab something quick from the stands inside the convention center or walk to nearby restaurants for a more satisfying lunch or dinner.
Sitting in the aisles of the exhibition halls isn't allowed because of safety concerns, so when you're ready to sit down, go to one of the lounges located near the concession stands.
If you need medical help or another con-goer is bothering you or making you feel unsafe, head for the Comic-Con Information Desks in the lobbies of Halls C and D. Staff members or security guards will be there to help you at all times when the con is open.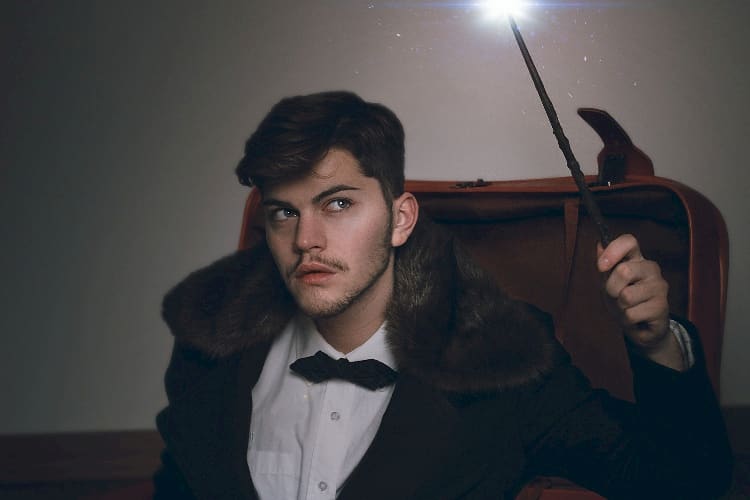 Photo by Pierre van Troost on Unsplash
Tips for Parents with Kids
Comic-Con can be really fun with kids, but it can also be stressful and chaotic. If you're traveling with small children, here's some info you probably want to know:
Badges for children 12 and under are free. Up to 2 children are admitted with each paying adult. You just need to register them online when you buy your ticket.
You'll need to provide your child's emergency contact information to register them.
SDCC has designated rest areas for expectant mothers and parents with babies. These areas also include enclosed nursing sections.
Strollers are allowed inside the convention center, but oversized strollers are not.
Strollers aren't permitted in programming rooms. You'll have to park them outside and carry your children or take them by the hand.
On-site childcare is available if you don't want to take your kids to a certain event or if they need a break.
Make sure you check out which child-friendly events your kids may want to see before you go! If you know what panels are taking place and which artists and performers are appearing, you won't have to try to figure out where to go while holding onto your kid in the middle of a shoving crowd.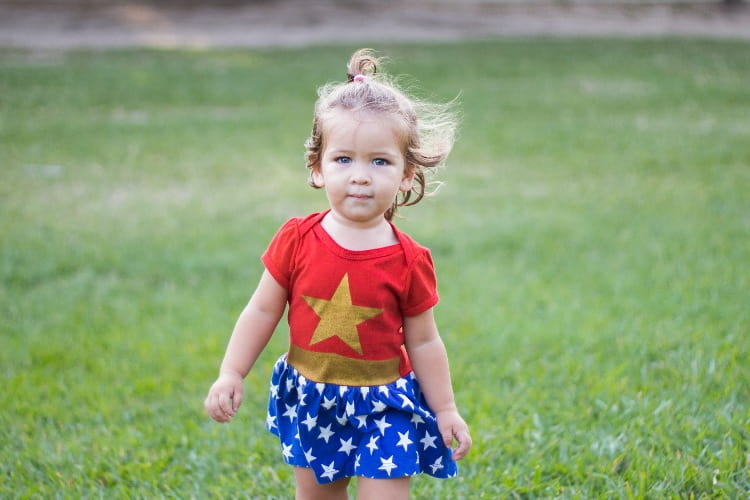 Photo by Gabriela Braga on Unsplash
Tips for Guests with Disabilities
If you or someone in your group has a disability, you'll want to be especially conscientious about taking care of yourselves during the event. SDCC offers the following amenities for those with disabilities:
Service animals allowed
Designated rest areas
Wheelchair rental in two- to three-hour increments on a first-come, first-served basis. You'll need an ID and a debit or credit card for the deposit.
Wheelchair-accessible entrances, exhibit halls, and restrooms
Deaf and Disabled Services Department in Lobby A
Please note, however, that Comic-Con doesn't guarantee seating, autographs, or giveaways for anyone, including people with disabilities. Individual programming rooms offer wheelchair-friendly seating on a first-come, first served basis. That means if you get to Hall H for the Marvel panel at the last minute, the wheelchair-friendly seating may already be full. You also can't skip the line for autographs, although you can ask someone to hold your place in line.
SDCC also does its best to assist guests who are deaf. Hall H, Ballroom 20, rooms 6A, 6BCF, 6DE, and the Indigo Ballroom at the Hilton have American Sign Language interpreters assigned to them throughout the convention. If you arrive early, you can grab a spot in the limited seating that allows you to see the interpreters most clearly.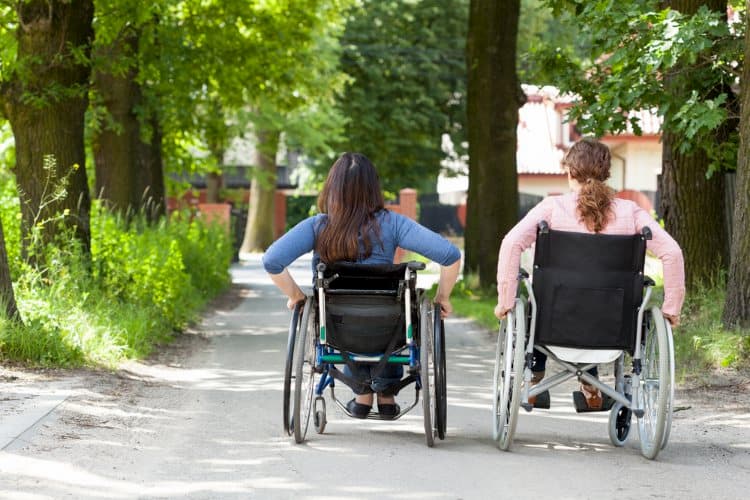 Want to see a panel in another room? Go to the Deaf Services Desk in Lobby A. One of the desks will have a schedule taped to it, with all the panels that have interpreters assigned highlighted. If you want to see a panel that is not highlighted, you can highlight it yourself and an interpreter will be assigned.
Need an individual interpreter to help you ask for autographs or communicate with artists and exhibitors? A second desk will have individual interpreter request forms. Once you fill out the form and give it to the scheduler, an interpreter will be assigned to you.
Book Your Transportation and Get Ready for Comic-Con
Once you know all the basics of navigating San Diego Comic-Con, you're ready to treat your group to an unforgettable weekend of fandom and geekery. Call 619-312-4991 to book a minibus with GOGO Charters so you can easily travel from your hometown or San Diego International Airport to your hotel near the San Diego Convention Center. We'll take care of the transportation so you can focus on celebrating all of the pop culture you love.
Rent your charter bus now:
You may have seen us featured in: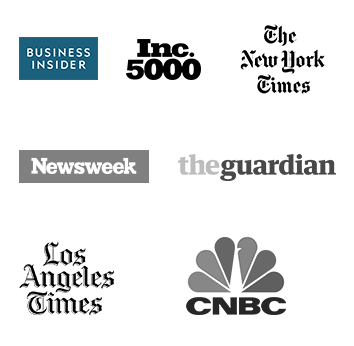 Latest
Blog Posts