Here are just a few of the companies we've worked with: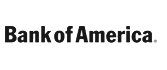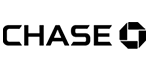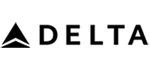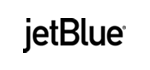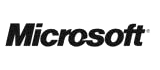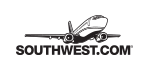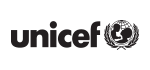 Fast Facts: A Brief Look at the USS Midway Museum
CALL 1-855-826-6770 FOR CHARTER BUSES TO USS MIDWAY MUSEUM

History
The USS Midway aircraft carrier was named after the Battle of Midway, a World War II naval battle that took place only six months after Japan's attack on Pearl Harbor. It was built in only 17 months, but missed WWII by one week when it was commissioned on September 10, 1945. Instead, the USS Midway earned its glory playing many prominent roles in the Vietnam and Cold Wars. It operated for 47 years before being decommissioned in 1992 and settling down in San Diego.
Military history enthusiasts, American history buffs, and anyone interested in naval aircraft and war history will have a field day here. To learn more about the USS Midway (like how exactly it played a massive part in the dawn of naval missile warfare), you'll have to visit and explore its many exhibits and restored aircraft.
Directions + Parking
The USS Midway Museum is located at 910 North Harbor Dr., San Diego, CA 92101, next to Navy Pier.
Parking is available on Navy Pier with rates ranging between $10 - $20. If you rent a charter bus with GOGO Charters, you won't need to worry about this. You can arrange with your driver to drop you off at the ticket office and pick you up at the end of your visit.
Admission
General admission for an adult (18+), when purchased online, is $22. Retired military with an ID is $9, and Active Duty Military (including Reserves), Active Law Enforcement, and Active Fire Fighter with valid IDs are all free. Purchase tickets online for the best rates: midway.org/visit/buy-tickets.
For groups of 15 or more, Midway offers a special rate only available for pre-purchase online. Learn more and purchase tickets at tickets.midway.org. Student & Youth Groups like school groups, scout troops, after-school programs and ROTC groups are eligible for an exclusive discount. Visit midway.org for more information.
If you're going to be exploring San Diego for a few days, you may want to consider purchasing a Go City San Diego Pass. With a San Diego Go card, you'll save on admission to 35+ top attractions around town like the San Diego Zoo, San Diego Zoo Safari Park[1] [2] , Air and Space Museum, SeaWorld San Diego, and more.
Accessibility
With several elevators and access routes, the Midway Museum estimates approximately 60% of their exhibits to be wheelchair accessible. Complimentary wheelchairs are also available on a first-come, first-served basis.
The Midway offers an American Sign Language (ASL) tour and audio tour script for guests who experience hearing impairment. The ASL Tour is available on a touchscreen device showing a closed-captioned video of an ASL interpreter signing tour information. Visit midway.org/visit/accessibility for more information.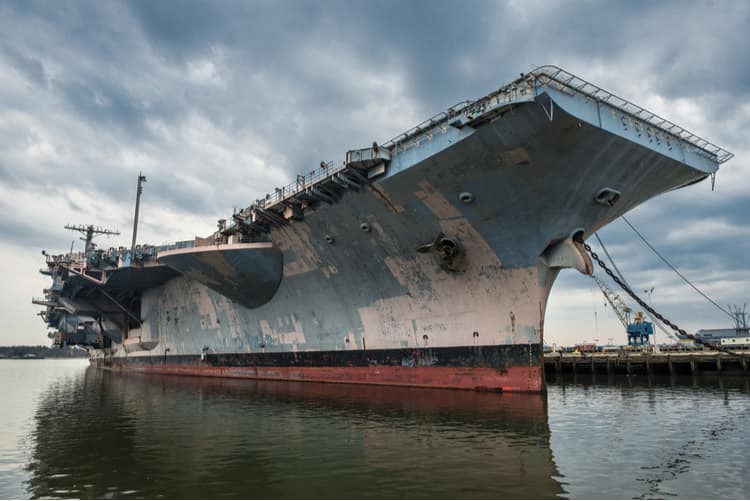 Explore Naval Military History in San Diego
The USS Midway was the longest-serving aircraft carrier of the 20th century. Now, it stands as a floating monument to naval military history at San Diego's Navy Pier, featuring more than 30 restored aircraft and onboard, interactive exhibits.
Admission includes a self-guided audio tour for the Flight Deck, Hangar Deck, and Below Deck. You'll hear Midway pilots and sailors describe their experience living and working on the Midway, from what it was like flying WWII-era aircraft or dropping the anchor to living in enlisted sailors' bunks and spending time in the Engine Room.
Groups can also reserve a private, one-hour tour lead by one of the Midway's Docents.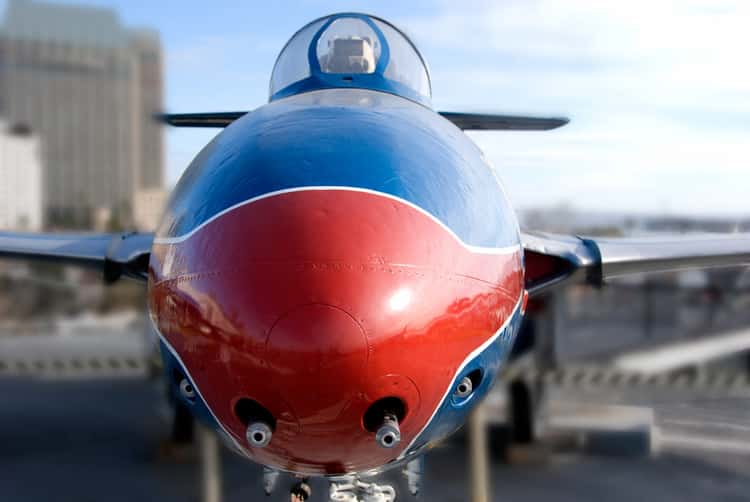 Visiting the USS Midway Museum's Top Exhibits
Battle of Midway Exhibit
Located in the Hangar Deck of the USS Midway, the Battle of Midway Exhibit includes interactive displays about this World War II naval battle for which the aircraft carrier is named. Through interactive exhibits and a holographic theater, you'll learn about how the United States Navy defeated an attacking fleet of the Imperial Japanese Navy just six months after the attack on Pearl Harbor.
Gallery Deck Exhibit
Walk through the USS Midway's Squadron Ready Rooms and see the story of how pilots and staff lived and worked just below the flight deck. You'll see the Command Information Center (CIC) and a Helicopter History Exhibit, but don't leave without exploring the fo'c'sle (anchor chain room) of the ship. There, you'll see the massive anchor chains of the ship and try your hand at tying a variety of knots.
Midway Airwing
The Midway's Flight Deck is home to an impressive collection of restored carrier aircraft. See fighter and attack jets like the Korean War's F9F Panther, the Vietnam War's A-4 Skyhawk, and the Cold War's F/A-18 Hornet. You'll also see a collection of seaborne helicopters like the Navy's UH-1 Huey Gunship.
Below Decks
Exploring below the deck gives you first-line insight into what it was like for sailors to live and work at sea. You'll see examples of the "Monday Special" at the chow line compared to the Midway's officers' dining in the Wardroom. Don't head back up until you've seen the Engine Room and Main Engine Control and learned what it was like to work in the conditions of a steam engine room.
Remembrance Wall
The USS Midway Museum's Remembrance Wall is a tribute to fallen heroes and servicemen and servicewomen who were lost in the line of duty. If you know someone you'd like to honor by adding their memory to the wall, visit midway.org to fill out the form.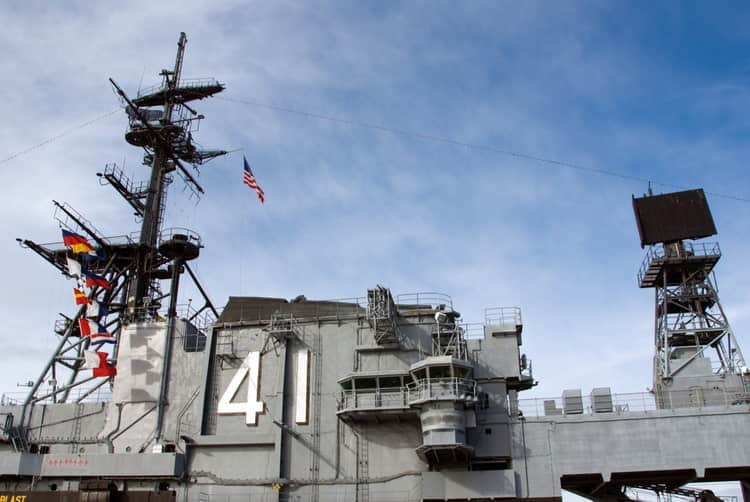 Legacy Week at the USS Midway Museum
Every Memorial Day in San Diego, the USS Midway Museum is the place to be. The museum stops at nothing to honor and remember our heroes and celebrate our nation's military history. Events include a Veterans Wreath Memorial Ceremony, benefit concert, blood drive, care package assembly, as well as family-friendly activities.
Private Group & Military Events at the USS Midway Museum
The Midway Museum boasts more than 700 private events per year, not to mention the additional 400+ military ceremonies. With four-acres of space, events held on the Flight Deck can host up to 1,200 guests for a seated ceremony, gala or dinner. This venue boasts views of the San Diego skyline and San Diego Bay.
You can also hold an indoor event for up to 600 seated people at the Hangar Deck, or set up a conference or business meeting in one of the aircraft carrier's conference rooms.
The Midway can also be your destined venue for a variety of active duty military ceremonies. Head here for a truly unique reenlistment, retirement, promotion or pinning ceremony. For more information about military ceremonies at the USS Midway, read the USS Midway Museum Military Ceremonies Event Guide.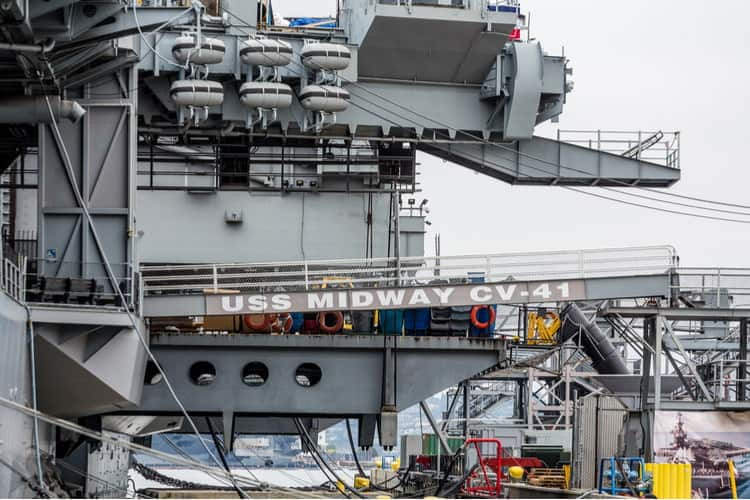 Book Your Charter Bus to the USS Midway Museum
Choose GOGO Charters for your group transportation to the USS Midway Museum in San Diego. We have access to a wide variety of charter buses, from large-scale motorcoaches to shuttles and minibuses. When you call our reservation specialists, ask them about amenities you might need like air-conditioning, onboard lavatories, and televisions and DVD players for the long-haul. We look forward to servicing your next visit to the USS Midway Museum!
Rent your charter bus now:
You may have seen us featured in: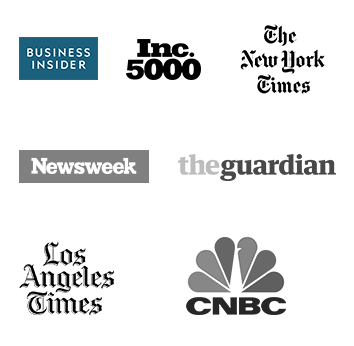 Latest
Blog Posts