Here are just a few of the companies we've worked with: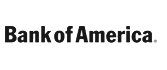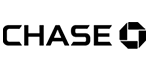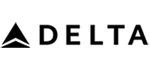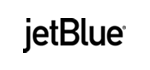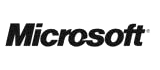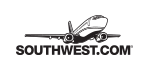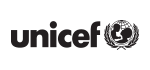 Utah Charter Bus and Minibus Rentals
Whether you're looking for a Utah charter bus for a local shuttle service, a wedding, corporate travel, or need long distance arrangements, our reservation agents are available 24/7 to accommodate your every need.
CALL 1-855-826-6770 FOR CHARTER BUSES IN UTAH, US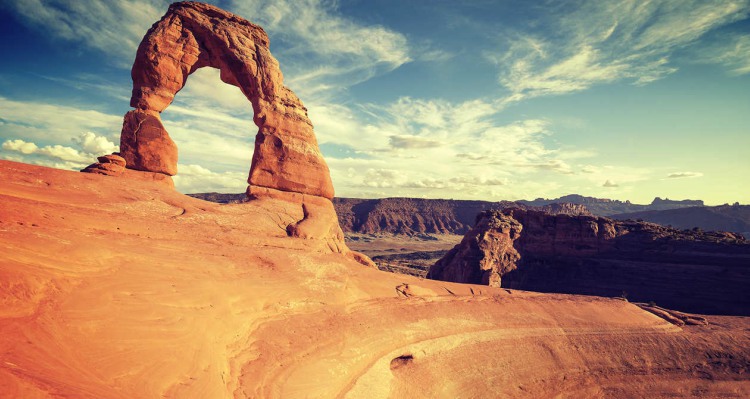 GOGO Charters has access to the best selection of coach buses, minibuses, and charter buses in Utah. Every bus is screened to ensure it is up to date and provides the best amenities. Your bus will come with a professional driver, reclining seats, TV monitors, DVD players, and much more. GOGO Charters can match you with the perfect bus for any group, from small groups of 25 people, to larger groups of up to 56 passengers. Call 1-855-826-6770 to reserve your bus today!
The Beehive State
Utah, also known as the Beehive state, is a beautiful place known for endless outdoor parks and breathtaking canyons. Utah is the perfect state for your next ski trip, spelunking in an extreme national park, or a day trip to all of the unique tourist attractions. Full of adventure and rich Western history, Utah is definitely a must-see state. Let GOGO Charters help you explore Utah's mesmerizing national parks and historic monuments with confidence and ease.
Rent a Shuttle for Your Utah Wedding
You don't have to worry about if your guests will find your venue. Let GOGO Charters help find you the perfect shuttle bus so your guests will arrive on time and in comfort! GOGO Charters has access to buses for an event of any size. Contact us to learn more about renting your wedding shuttle bus.
Corporate Charter Bus Rentals
Do you have an event or meeting coming up, but don't know how to transport employees or clients? GOGO Charters can match you with the ideal charter bus for a group of any size. It's important to have a spacious, private bus for your employees, and each bus you rent may be equipped with WiFi, power outlets, and reclining seats to ensure everyone stays connected and comfortable. Contact us today at 1-855-826-6770 to see how we can help you!
Church Bus Rentals
Planning a trip with your church group? GOGO Charters has access to minibuses for small trips or charter buses for larger groups. From religious events to charity events, buses on our platform are reliable and will ensure your group is comfortable. Contact GOGO Charters to learn more about special rates for non-profits!
Rent a Shuttle Bus for Your Sports Team
If you need a bus rental for your college or high school sports team, GOGO Charters has exactly what you need. You can't afford to be late when en route to a sports competition, and you can trust GOGO Charters to ensure that your team will arrive on time and ready to win! Contact us today to receive a quote on your next bus rental.
Take a Charter Bus to the Great Outdoors
Utah is home to many unique parks, beautiful lakes, and mountain campgrounds. One of the most well-known attractions is located right in Salt Lake City. The Great Salt Lake is the largest saltwater lake in the northern hemisphere. As an important part of the history of Lake Bonneville, the Great Salt Lake offers nothing but beautiful views and a robust ecosystem. Utah Lake State Park, near Provo, is the ideal lake for tourists who want an afternoon getaway or overnight trip for boating, watersports, and fishing.
Outdoor lovers visit Utah because it's home to five national parks, ideal for hikers, backpackers, and skiers. Zion National Park is Utah's first national park and includes nationally recognized trails, like Angel's Landing. If you're interested in Utah's famous red rock formations, visit Arches National Park. Capitol Reef National Park features a waterpocket fold, and if you're seeking more, don't forget to have your driver take you to Canyonlands National Park and Bryce Canyon National Park.
Are you a fan of classic American Westerns? The Valley of Gods features a beautiful backdrop used in many famous American Westerns. Canyon hikers will rejoice over the adventures at the Hovenweep National Monument, and the Timpanogos Cave National Monument is perfect for spelunking, group tours, or smaller group trips. If you're with kids, Bridal Veil Falls is a beautiful trail that connects to a parking lot for easy access and plenty of room for your bus!
Must-See Tourist Attractions in Utah
You can't visit Utah without seeing all the glories of the historical Salt Lake City. Located in the heart of the city is Temple Square, home to 36 acres of history, beautiful gardens, art, culture, dining, and shopping. Nearby is the Salt Lake Temple, one of the largest Mormon temples in the U.S. There's also a free observatory next door with amazing views of the city and the Great Salt Lake. Because Salt Lake City is a city synonymou with Mormon history, Heritage Park is a must-see attraction to learn about the history of Mormon immigration.
Take your group to visit the Olympic Park, built for the Salt Lake 2002 Olympic Winter Games, for skiing, bobsledding, and highwire adventures. The park also includes an Olympics museum. If your group includes children, then be sure to tell your driver you can't miss Scales and Tails in West Valley City, just 11 miles from Salt Lake City.
Many tourists visit Utah for the Sundance Film Festival, held every year in January. The festival celebrates and showcases independent and international films and is held in Salt Lake City, Ogden, and Park City. If you're near Salt Lake City, be sure to stop by the Golden Spike National Historic Site, the point where the Union Pacific and Central Pacific Railroads joined up. If you're seeking the thrill of paranormal activity, make a stop at the Skinwalker Ranch, located in Ballard, Utah. This site is a hot spot for mysterious activity and has an interesting history with paranormal activity and UFOs and will be sure to be an interesting stop during your trip in Utah.
Explore Utah with GOGO Charters
GOGO Charters is a charter bus rental service that operates in over 300 cities across the United States. With access to a variety of bus rentals combined with superior customer service, we've got everything you need to schedule your next big trip.
We can accommodate groups of all shapes and sizes, making us perfect for weddings, business events, sports teams, church trips, vacations, and more. Have any transportation questions you need answered? Call us 24/7 at 1-855-826-6770. We're happy to help.
Rent your charter bus now: