Best Places to Social Distance in Dallas
It's hard not to get restless in the middle of winter and an ongoing pandemic, but it's also important to keep your family, students, and coworkers safe. At GOGO Charters, we want you to travel in ways that feel right to you. That's why we've compiled this list of places you can visit in Dallas while social distancing.
We also strive to make charter bus transportation as safe as possible. The partners in our network clean and sanitize their buses regularly. Your driver will be masked, and you can require masks or temperature checks for passengers. You can also request a bus rental that's big enough to allow for social distancing. Call us at (214) 431-5792 to book a bus, and check out these fun and socially distanced destinations you can visit in Dallas.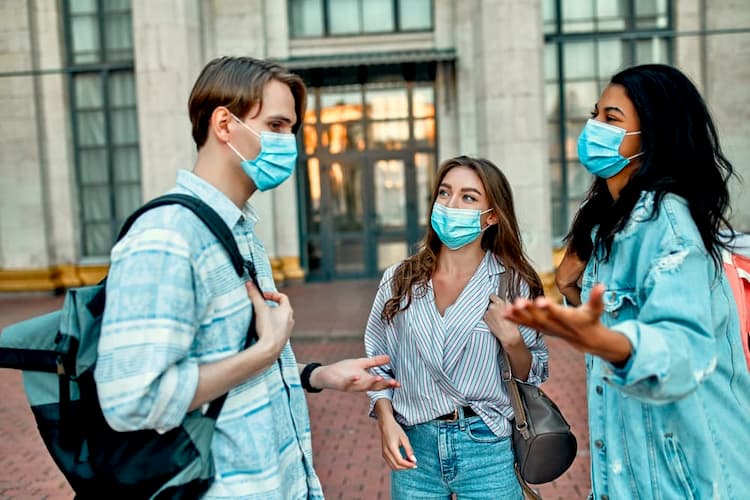 Dallas Farmers Market
The Dallas Farmers Market remains open all year long and has two sections. The Market, which consists of stores and restaurants, features an array of takeout options 7 days a week. But the most popular socially distanced attraction is The Shed, which you can visit on weekends to find meat and produce from local farmers and ranchers.
The Shed has plenty of space for social distancing, and you can support Texas farms by purchasing products like honey, mushrooms, hummus, spinach, pecans, and goat cheese. Just make sure your group wears face coverings and only touches products they intend to buy!
Address: 920 S Harwood St, Dallas, TX 75201
Charter bus parking: You can find street parking along Taylor, Marilla, Farmers, and Harwood streets. There's also metered parking along Cadiz, Cesar Chavez, and Pearl streets, and there are surface lots at 1800 and 1823 Cadiz Street.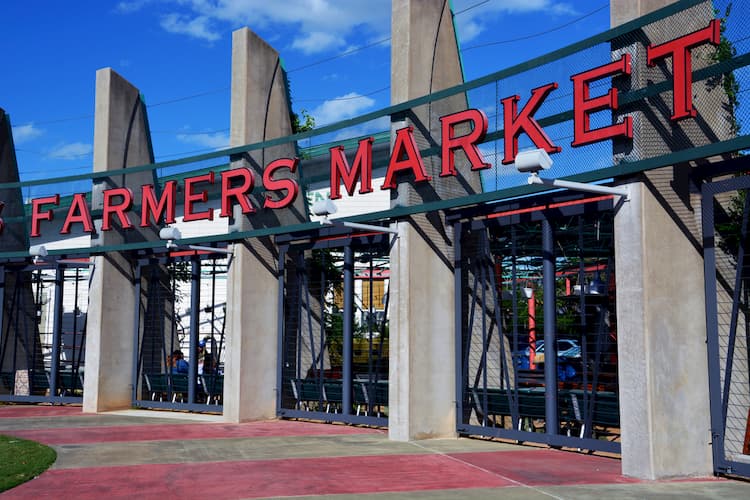 Dallas Arboretum and Botanical Garden
A great place to bring students or tour groups, the Dallas Arboretum offers 66 acres of space for social distancing and 1.4 million plants to see. Outdoor group activities are usually safer than indoor ones, and the arboretum has adopted timed tickets and mandatory face coverings to make visits even safer. If you stop by in January, you can enter the garden for only $5 per person, and free charter bus parking is available year-round.
With more than 15 distinct gardens, the Dallas Arboretum can keep your group busy for hours. Visit the tasting garden to learn about organic herbs and vegetables that can be made into delicious dishes, or stroll through the Jonsson Color Garden, where the flowers change with the seasons but are always bright, vibrant colors.
Address: 8525 Garland Rd, Dallas, TX 75218
Charter bus parking: When you make a reservation for group tickets online, you can request parking for your charter bus.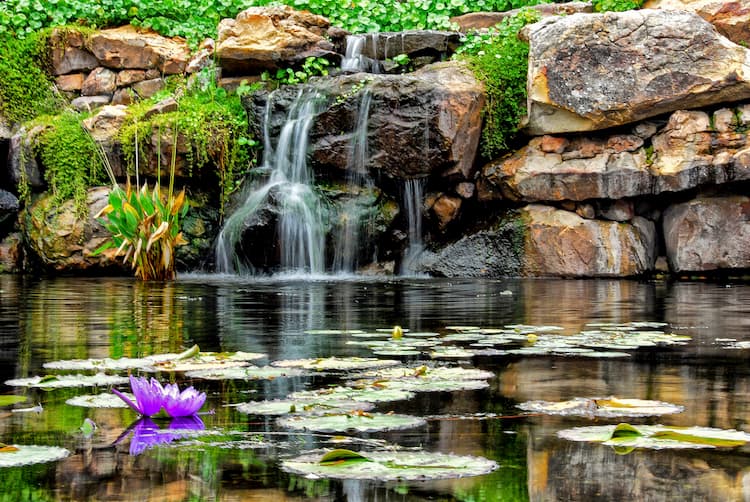 Fair Park
The State Fair of Texas may have been canceled, but Fair Park is still a beautiful place to visit with a small group. Stroll around Fair Park Esplanade to see the beautiful reflecting pools with fountains, or cross the bridge over Leonhardt Lagoon, which is filled with native plants. Fair Park also houses the Texas Discovery Gardens, with 7.5 acres of plants maintained using all-organic methods.
If your tour group wants to learn about history, visit the Texas Vietnam Veterans Memorial to honor the thousands of Texans killed during the war. And when you need a more light-hearted adventure, go visit Woofus, a sculpture that combines all of Texas's iconic livestock into one fictional animal. The Woofus has the neck of a horse, the tail of a turkey, the body of a pig, the head of a sheep, the wings of a duck, and the horns of a Texas longhorn.
Address: 3809 Grand Ave, Dallas, TX 75210
Charter bus parking: Fair Park doesn't have a designated parking lot for large vehicles, but it does have 14,000 parking spaces. The park recommends contacting them at 214-670-8400 if you're bringing a large vehicle.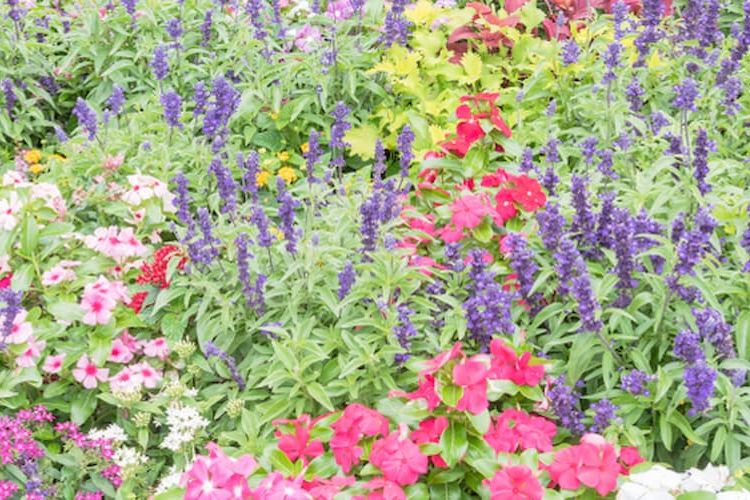 Dallas Zoo
Open from 9 a.m.-4 p.m. every day, the Dallas Zoo lies mostly outside and therefore is a relatively safe place to take your kids. Your group will just need to wear masks and keep your distance from other guests while you visit the giraffes, lions, and penguins that make their homes here.
You can also catch periodic pop-up shows like "Wild Encounters," where you'll meet birds, snakes, and porcupines, and "Animals in Action," which features tortoises, flamingoes, and tamanduas. Winspear, the zoo's ambassador cheetah, also sometimes appears at "Animals in Action" with his best friend, Amani, a Labrador Retriever.
Address: 650 S R L Thornton Fwy, Dallas, TX 75203
Charter bus parking: The Zoo has a large parking lot where your charter bus should be able to fit, especially if you visit during a non-peak time.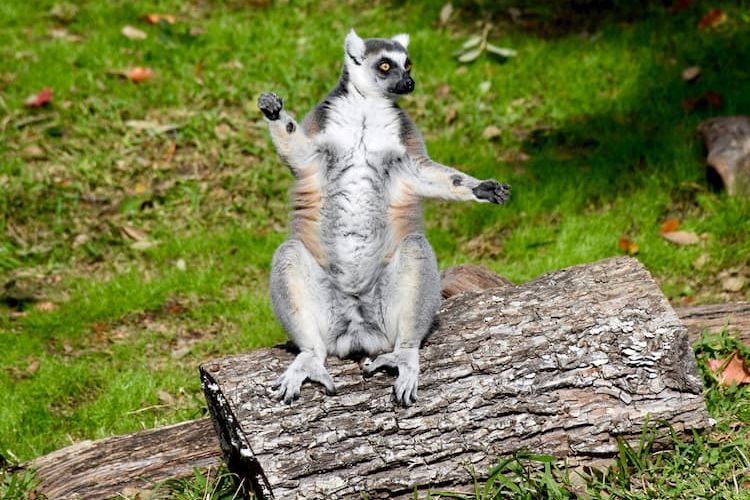 Cedar Hill State Park
About 25 minutes outside of Dallas, you'll find Cedar Hill State Park, a serene natural escape spanning 7,500 acres. Your group can go boating or fishing at the expansive Joe Pool Lake and then take a self-guided tour of Penn Farm, which was a working farm from the mid-1800s to the mid-1900s.
If you're up for an active day out, you can cycle or hike on the 1,200-acre Dobra Trail. Cedar Hill State Park also provides 350 campsites with restrooms and hot showers. Though overnight camping is temporarily unavailable, it will probably return in a few months, and day passes for hiking are available now.
Address: 1570 FM1382, Cedar Hill, TX 75104
Charter bus parking: Cedar Hill State Park has several parking lots near the entrance where you can leave your bus.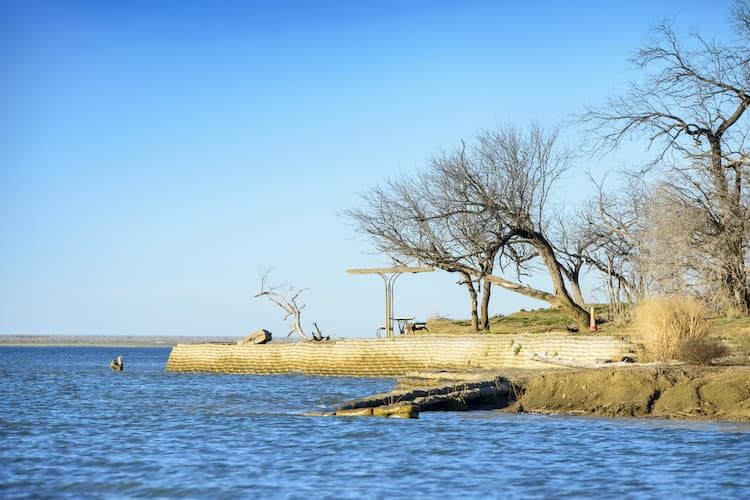 Trinity River Audubon Center
Located on the edge of the Great Trinity Forest, the Trinity River Audubon Center provides a home for more than 50 species of birds, from warblers to hawks, owls, doves, and blackbirds. Trinity River has incorporated measures to make the space safer during the pandemic, including requiring masks and timed tickets.
Trinity River currently only stays open until 2 p.m., so you'll want to arrive early in the morning to ensure you have time to birdwatch. Also note that Trinity River doesn't allow bikes, dogs, or groups larger than 10, so this is an ideal location for a quiet, peaceful walk with a small group.
Address: 6500 Great Trinity Forest Way, Dallas, TX 75217
Charter bus parking: The Trinity River Audubon Center has parking near the entrance, so you should be able to find a spot for your bus.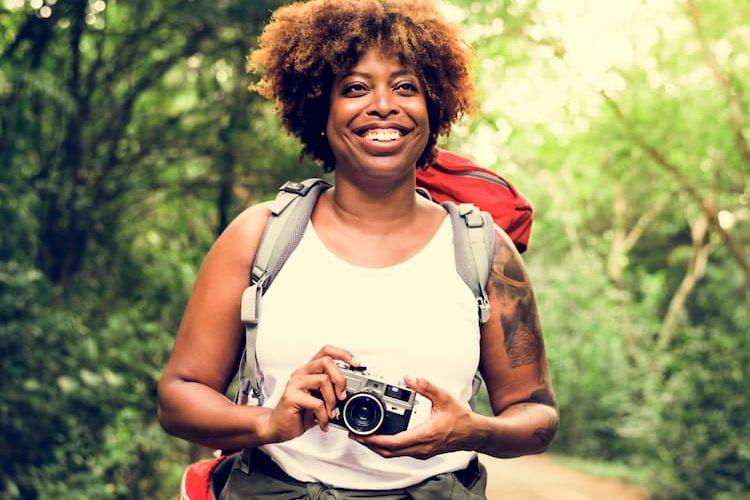 Nasher Sculpture Center
The Nasher Sculpture Center has started admitting groups into its interior galleries with timed-entry tickets. But if you're not up for that, you can keep your group outside in the sculpture garden, where many of the museum's most impressive modern sculptures are located. The museum is open from Thursday to Sunday, and masks and timed tickets are required both indoors and outdoors.
The museum also provides many accessible features. The entire museum and garden are wheelchair accessible, and a quiet room is available for guests who may need a break in the middle of visiting works by Matisse, Picasso, and Giacometti. If you or anyone in your group has a disability, GOGO Charters can provide an accessible minibus to take you to the museum.
Address: 2001 Flora St, Dallas, TX 75201
Charter bus parking: Metered street parking is available on Harwood, Olive, and Ross streets and along the Woodall Rodgers service road.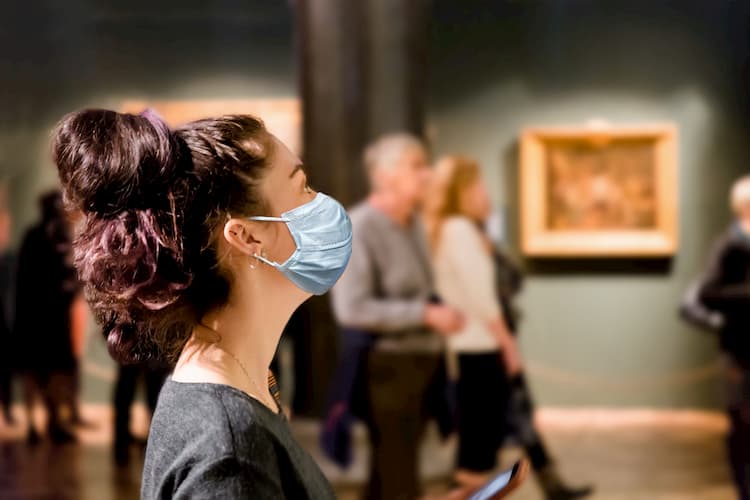 Plan a Socially Distanced Outing around Dallas
If you need to get out of the house with your pod of friends, students, or family, GOGO Charters can provide you with transportation. Just book a minibus and head to an outdoor destination like Cedar Hill State Park or the Dallas Arboretum for a few hours of socially distanced fun. We're available at (214) 431-5792 when you're ready to organize a trip.
Tags In
Do you need to rent a charter bus?
Do you need a long-term shuttle service?
We offer contracted shuttle services for businesses, schools, hotels, and more. Contact our experts at 1-844-897-5201 to discuss your long-term transportation plans.