Here are just a few of the companies we've worked with: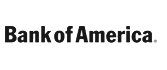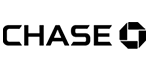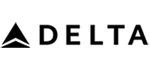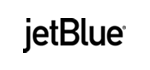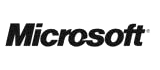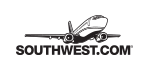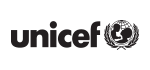 Nebraska Charter Bus Rentals
CALL 1-855-826-6770 FOR CHARTER BUSES IN NEBRASKA, US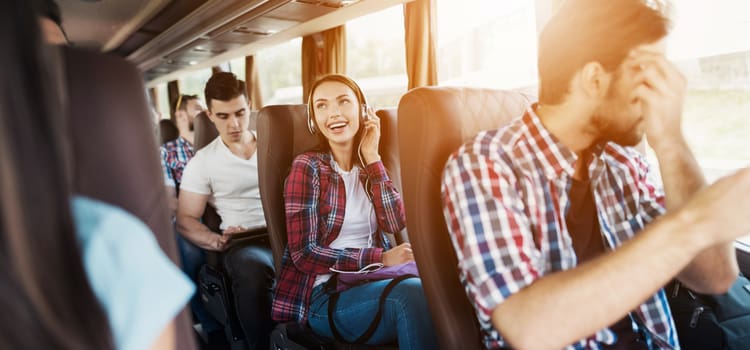 At GOGO Charters, the buses and minibuses we charter come in multiple different sizes depending on the number of passengers for each group. Depending on the model you choose, you will enjoy accommodations such as:
WiFi and power outlets
Luggage space
Reclining seats
TVs
On-board restrooms
Cruise through Nebraska in style and comfort with your group with one of the buses we charter! Your safety is our priority, and we are proud to work with some of the best drivers in the industry. Bus drivers undergo numerous performance evaluations and tests before being hired, and have experience driving all across the country.
GOGO Charters is ADA-friendly, and is happy to make the necessary accommodations for anyone in your group with a disability. The buses we charter can offer a wheelchair lift, railings along stairs, on-board restrooms with railings by the toilet, and other accommodations as needed.
With more than 5,000 transportation partners across the country, and more than 25,000 charter bus trips combining over 700,000 happy customers, you can always rely on GOGO Charters to provide you and your group with a delightful travel experience. Give our rental experts a call any time at 1-855-826-6770 to learn more, and to get a free, no obligation quote.
How Much Do Nebraska Charter Bus Rentals Cost?
One of the first things people want to know about renting a charter bus is how much it will cost. GOGO Charters works with you to provide a tailored quote, which means the cost is dependent on you and your group's needs. It can depend on factors such as:
How many days your trip will be, and how many miles your charter bus travels
The time of year you go on your trip
What part of the country you visit
The cost of a charter bus is not one-size-fits-all, and we pride ourselves on making sure you have a customized price that's just right for your group. When you call 1-855-826-6770 for a custom quote on your trip, you will find no hidden fees or red tape to trip you up later in the process. Our pricing is competitive, transparent, and priced with your group in mind.
Charter Bus Rental Services in Nebraska
There are many occasions for you and your group to be heading to Nebraska, and many reasons why a charter bus rental with GOGO Charters can help make your trip easier:
Don't see your trip type? No problem! We have provided charter bus rentals to accommodate any kind of trip. Give us a call any time at 1-855-826-6770 to learn more.
Historic Shopping, Dining, and Entertainment in Nebraska
Omaha and Lincoln, two of Nebraska's biggest cities, offer two historic districts for shopping, dining, and entertainment.
Haymarket District in Lincoln dates back to the early 1900s, and contains historic buildings and fixtures such as the no-longer-in-use Lincoln Station and the Beatrice Creamery. You can find all sorts of places to eat, such as baked goods, sushi, pizza, bar and grills, and more. The Haymarket District also features art galleries, event spaces, a cigar lounge, and even an axe throwing lounge.
Parking at historic districts can be a tight squeeze. Oftentimes, the infrastructure isn't updated to accommodate larger groups of traffic and more cars. A charter bus rental can help ensure that parking and shuffling your group around historic districts won't be a hassle by dropping your group off right where you need to be and eliminating the need to search for parking.
In Omaha, you can visit the Old Market neighborhood to see buildings dating back to the late 1800s. Street performers and horse-drawn carriages are popular sights in Old Market, where you can also find antique stores, a smoke shop, live music, yearly events like the Old Market Fall Festival and Holidays in the Old Market. You can also eat and drink at more than 50 restaurants, coffee shops, and bars.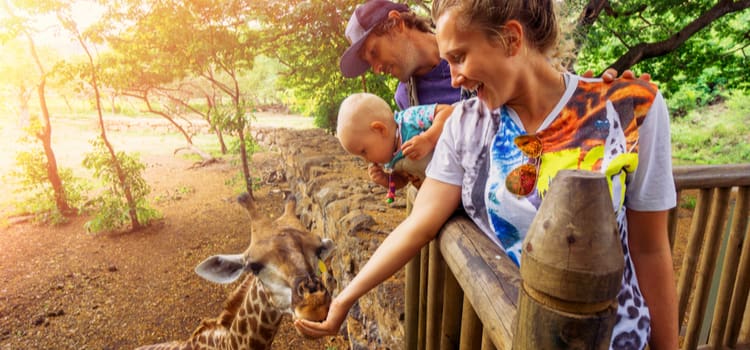 Visit The World-Famous Henry Doorly Zoo and Aquarium
The Henry Doorly Zoo and Aquarium in Omaha is consistently ranked as one of the top five in the entire world with several noteworthy exhibits. Its "Kingdoms of the Night" exhibit is the largest nocturnal exhibit and indoor swamp, while the zoo also features indoor rainforest and desert exhibits that are two of the largest in the world. It is also home to the largest cat complex in the country, and the zoo/aquarium draws in nearly two million visitors every year.
The facility offers unique opportunities for entertainment outside of its animal exhibits. You can pet stingrays, ride a carousel, play in an Alaska-themed splashground, and watch films on a giant theater screen. The colorful nearby Glacier Bay Landing, inspired by Alaskan coastal towns, offers a play area for children, a picnic area, and several options for food like crab cake sliders and cheeseburgers.
It's a great activity for groups, especially school groups and youth groups, as you can get discounted rates for larger groups of people. Parking is free and available on a first come, first served basis. A charter bus is a great option for larger groups visiting the facility, as parking can be a challenge while juggling different groups and cars and rideshares.
Top Attractions in Lincoln and Omaha
Besides their charming historic districts, Lincoln and Omaha offer plenty of opportunities for fun and entertainment for all ages.
In Lincoln, find great museums such as the Sheldon Museum of Art, the Museum of American Speed, the National Museum of Roller Skating, and the unique International Quilt Museum. Outdoorsy types will enjoy the Sunken Gardens and Pioneer Park Nature Center, a wildlife refuge dedicated to ecology education. Lincoln also offers two great activities for kids and families: the Lincoln Children's Museum and the Lincoln Children's Zoo. Don't forget to catch a Cornhuskers game when you visit!
Meanwhile, in Omaha, learn about history at the Durham Museum, which features a 1931 train station. You can also explore the grounds of an early 1900s castle, Joslyn castle, in Omaha. Omaha also offers the Omaha Children's Museum and Fun-Plex Waterpark & Rides for children and families. For a unique dining experience, check out The Amazing Pizza machine for some of the best pizza and games in town. Adults visiting Omaha can enjoy an upscale casino, Ameristar Casino Hotel Council Bluffs, with dining and bars.
Navigating downtown cities can be stressful, especially when they are cities you have never been to before. With GOGO Charters, experienced bus drivers can take the stress off - they know exactly where to pick you up and drop you off, and can help ensure your trip runs smoothly.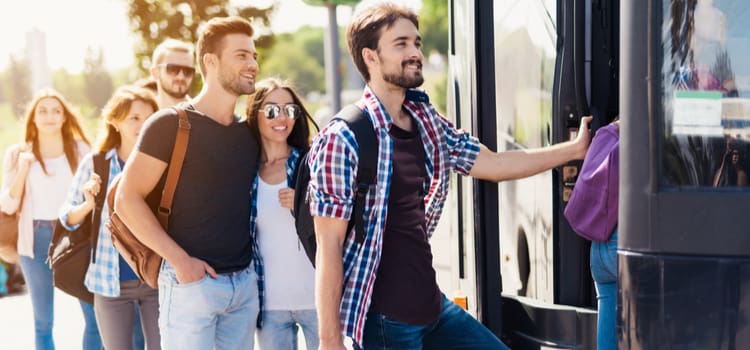 Book your Nebraska Charter Bus Rental
We hope you learned a little bit more about Nebraska today, and the charter bus rental process for your group's trip to Nebraska. Ready to get the ball rolling with your Nebraska charter bus rental? We are thrilled to assist you! Give one of our rental agents a call any time, 24/7, at 1-855-826-6770 for a free, no obligation quote. We are excited to work with you!
Rent your charter bus now: