Phoenix's Top Corporate Bus Rental Service
Whenever you're in need of transportation for your corporate trip in Phoenix, call GOGO Charters for reliable charter bus rental service that will streamline the logistics of your trip and reduce headaches for all members of your group. Our coach rental service covers Phoenix and the state of Arizona, allowing you to not only attend the convention or meeting in Greater Phoenix, but explore attractions in surrounding areas, including Mesa, Tempe, and Scottsdale.
CALL 1-480-776-0065 FOR CORPORATE BUS RENTALS IN MIAMI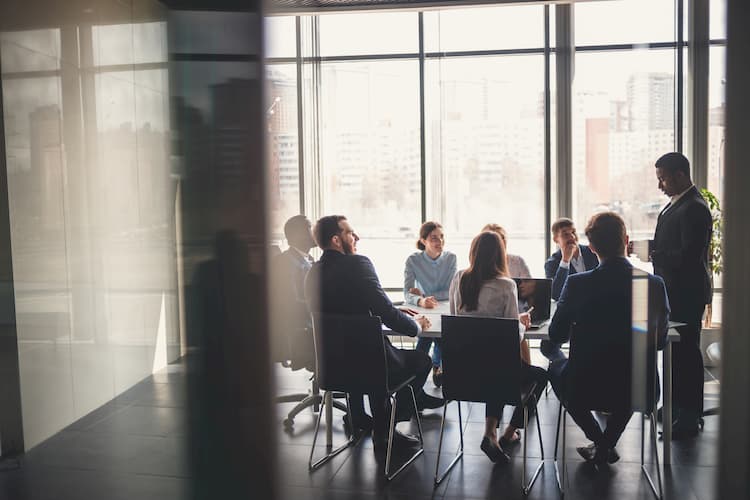 GOGO Charters has been serving the Phoenix area since 2012, making us a trusted provider of charter bus rentals for all types of events and trips. We only work with certified operators who meet a strict set of safety standards, and only match travelers with drivers who have completed rigorous training and gone through in-depth background checks.
Each bus we charter is up-to-date and stocked with all the latest safety features, ensuring that all group members have a comfortable, safe ride through Phoenix's streets. Simplify your business trip through America's sunniest city and call our team 24/7 at 480-776-0065 for a free, no-obligation quote.
The Best Bus Rentals For Your Phoenix Business Trip
If your company is planning to attend an industry conference at the Phoenix Convention Center, you'll want to take care of transportation so that everyone arrives refreshed and on time. With its air-conditioned interiors and comfortable seating, a bus rental will keep your business group cool in the scorching Arizona heat, while giving individual members enough privacy and elbow room to prepare notes, elevator pitches, and last-minute presentations.
Our team is here to ensure that your business trip progresses smoothly from the moment you step on the bus to the moment your driver drops you off back at your hotel. In networking events, punctuality is key, which is why GOGO Charters is committed to ensuring that your group arrives right on time to important meetings and large-scale mixers. To provide more elbow room, we recommend arranging the drop-off thirty minutes before the start of the event, an adjustment we would be happy to accommodate with prior notice.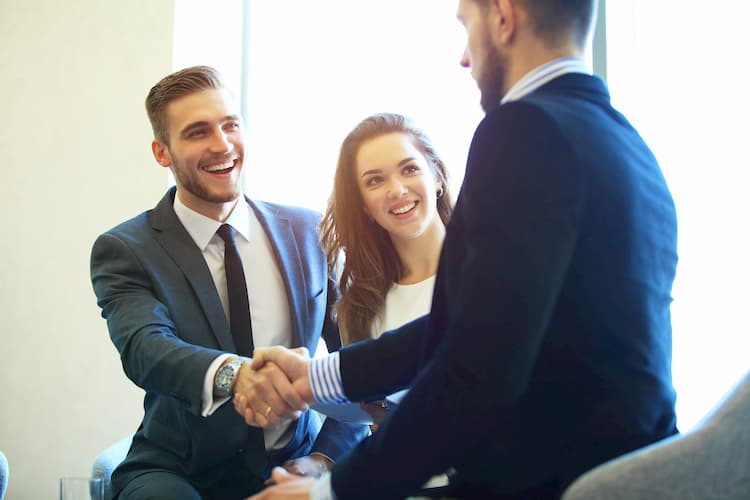 Don't know which bus to rent? Our bus rental options vary widely to meet all types of needs, so it can be daunting to choose a model for your trip. Once you have decided on the size of your group, browse through our bus options and pinpoint the best fit. If you don't know which bus would be best, our team of transportation advisors would be more than happy to help you choose the most comfortable model to accommodate everyone in your party.
From 56-passenger motorcoaches to 28-passenger minibuses, GOGO Charters can match you with the best bus rental for your trip. With most models, you'll enjoy on-board Wi-Fi, luggage storage, entertainment systems, and on-board restrooms. Allow yourself to relax as we resolve the parking and logistics of your business travels.
Hotels Outside of Phoenix for Business Travelers
A bus rental can be an economical way to take care of transportation, but other costs can spring up as your continue to plan your Phoenix business trip. To further reduce costs for your group, we recommend booking your hotel outside of Greater Phoenix. Here are some of our favorite hotels in the suburbs:
Arizona Christian University Hotel
Address: 15249 N 59th Ave, 1 Global Place, Glendale, AZ 85306
Phone: (602) 603-4187
Arizona Golf Resort
Address: 425 S Power Rd, Mesa, AZ 85206
Phone: (480) 832-3202
Sheraton Mesa Hotel
Address: 860 N Riverview, Mesa, AZ 85201
Phone: (480) 664-1221
Home2 Suites
Address: 2490 W Queen Creek Rd, Chandler, AZ 85248
Phone: (480) 659-2090
Crowne Plaza - Chandler Golf Resort
Address: San Marcos Place, One, Chandler, AZ 85225
Phone: (480) 812-0900
Chandler Southgate Hotel
Address: 7475 W Chandler Blvd, Chandler, AZ 85226
Phone: (480) 961-4444
TownePlace Suites
Address: 3635 W Chandler Blvd, Chandler, AZ 85226
Phone: (480) 525-8898
Shuttle Rentals for Phoenix Conventions
Are you an organization hosting a business event? Do you need multiple shuttles to transport attendees from a pick-up point to the venue? GOGO Charters has more than five years of experience serving conventions and conferences for back-and-forth shuttling between two set destinations. If you're in need of more than twenty shuttles for your large-scale event, rely on us to get you the transportation you need.
Our statewide access to hundreds of certified operators allows us to source the services you require without breaking a sweat. Let us save you the time and stress of organizing shuttle rentals from multiple operators. Our team has more than a decade of experience arranging large-scale shuttling, so let us do it for you!
Charter a Bus For Your Phoenix Business Trip Today
When looking for reliable corporate bus rentals in Phoenix, look no further than GOGO Charters. Our service crosses multiple state lines, so whether your business group hails from Los Angeles, San Diego, Denver, or Las Vegas, we've got you covered. Call us today at 480-776-0065 to get started!
Rent your charter bus now:
480-776-0065
You may have seen us featured in: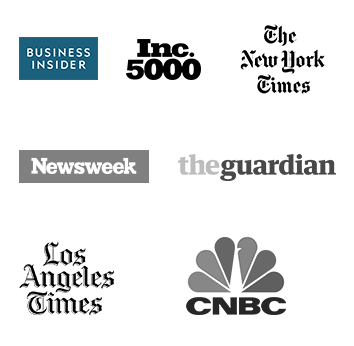 Calculate Rates
from Phoenix, Arizona
Gogo Charters Phoenix

4150 W Peoria Ave Suite 135, Phoenix, AZ 85029, USA

(480) 776-0065
More About Group Travel in Phoenix
Helpful Bus
Rental Resources
Latest
Blog Posts