Here are just a few of the companies we've worked with: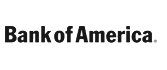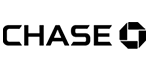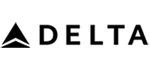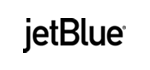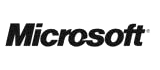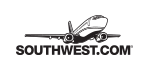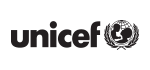 CALL 1-855-826-6770FOR CHARTER BUSES TO SAN FRANCISCO BAY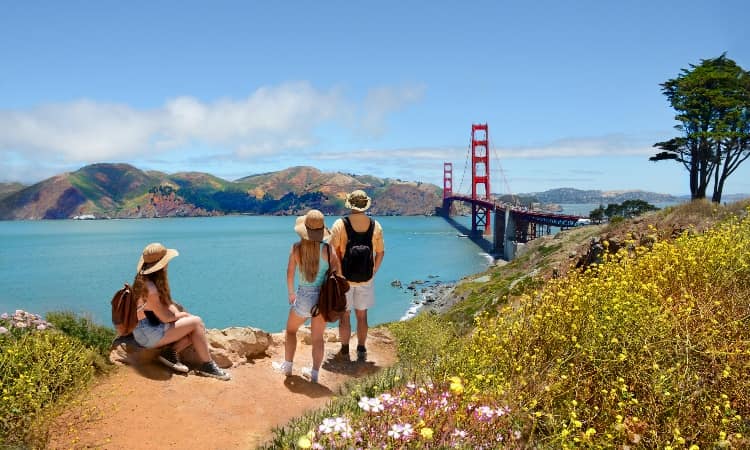 San Francisco is a compact city located between the San Francisco Bay and the Pacific Ocean. Located at the tip of The Peninsula, traversing the city by car can be a challenge. Though the Pacific Coastal Highway is well-known as one of the most scenic drives in the United States, taking the scenic route during peak travel times can lead travelers into traffic backups for miles. That's why a private charter bus rental is your best solution for group travel in the Bay Area, especially when time is of the essence.
Take the Most Beautiful Bus Ride in the U.S.
Take the back seat on a road trip to the southern coast of California. Drive over the Golden Gate and Bay Bridge for a spectacular view of the city skyline, Pacific Ocean, and Alcatraz Island. Explore the California coast, allowing you to make multiple stops per day, including San Jose and Oakland. Traveling through the San Francisco Bay Area and the surrounding cities in a private bus will provide you with an opportunity to explore The Golden State's most popular coastal cities in a comfortable, modern shuttle.
With so much to see and do on the way to other surrounding cities, you'll want to make sure you invest in a personalized shuttle that scales to your trip schedule and budget. A private 25-passenger minibus is a great solution for smaller groups such as weddings and school groups. As the largest model available, your 56-passenger coach can also come fully equipped with a number of premium safety features. Your experienced chauffeur will supply you with premium features equipped for long-distance trips.
How to Get Around Frisco & Where to Stay
There's no reason to limit your search to hotels near the San Francisco International Airport when you have a private shuttle to cruise you through city traffic and parking terminals. Explore the surrounding beauty and splendor that lies outside of the bustle of the central city and get shuttled to the events of your choosing without having to pay a fortune in resort fees. To plan your stay, follow along with our list of some of the most popular places to stay outside the city.
Here's a List of Affordable Hotels:
Holiday Inn Express & Suites
Address: 550 N Point St, San Francisco, CA, 94133
Phone: 866-538-9334
Layne Hotel
Address: 545 Jones St, San Francisco, CA, 94102
Phone: 866-538-1349
Oak Hotel
Address: 171 Fell Street, San Francisco, CA, 94102
Phone: 866-925-7881
Soma Park Inn
Address: 101 9th St, San Francisco, CA, 94103
Phone: 866-925-9754
A charter bus rental will allow you to get picked up outside your hotel door before exploring the Bay Area. Your personal shuttle will then be able to transfer you between event destinations seamlessly. You won't want to travel during peak travel times, so make sure you get an early start! Even if your group runs into traffic despite prior navigation, you'll have plenty of comfortable amenities to keep your group entertained while your private driver deals with the stress of getting through traffic.
San Francisco Destinations & Local Attractions
Traveling by private charter bus is the most affordable option when exploring the city. A personal driver is able to drop you off at your chosen destinations and pick you up on your watch. With your own private bus rental, you can store your belongings in the luggage bays safely and securely as you are chauffeured to your hotel directly from each stop on your itinerary. Local tours tend to cost a fortune and only last the length of several stops, but a bus rental gives you more for your dollar and serves as a more cost-effective and environmentally-friendly option.
Here's a Look at the Hidden Gems of San Francisco: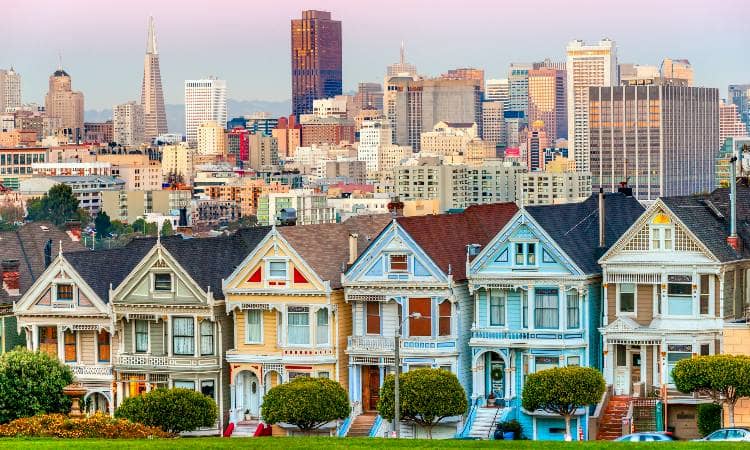 1. Rent Bikes to Golden Gate Park
Wondering where people take those iconic pictures of The Golden Gate Bridge with unparalleled postcard views? Take your private bus to the park so you will have a hop-on-hop-off travel solution as you walk or bike to the bottom of the bridge. You can also experience all this enchanting urban park has to offer from the seat of a charter bus!
Address: Golden Gate Bridge, San Francisco, CA
2. Hike the Twin Peaks Summit
San Francisco's Twin Peak Summit is a national park located in the center of San Francisco. This public land stretches across more than 1,017 acres and spans about 925 feet high, allowing locals and visitors to walk a nature preserve in the center of the bustling city. As one of the city's highest points, the two peaks provide hikers with a once-in-a-lifetime view of the city from a unique vantage point. There's also plenty of parking and road space for your private tour bus!
Address: 501 Twin Peaks Blvd, San Francisco, CA 94114
3. Tour the Alamo Square District
Alamo Square is a residential neighborhood and park best known for The Painted Ladies row of Victorian houses on its east side along with other Victorians encircling the lovely park playground and tennis court. On a clear day, the tops of the Golden Gate Bridge, Bay Bridge, and the Transamerica Pyramid Building can be seen from the center of the park.
Address: Hayes & Steiner, San Francisco, CA 94117
4. Enjoy the Sea Lions at Fisherman's Wharf
Though Fisherman's Wharf is known as the hub of city life, it's also home to some surprising wildlife-- the California Sea Lion! Guests are asked not to feed or disrupt their natural environment, but visitors are welcome to take as many pictures as their heart desires of the delighted sea creatures bathing on the docks.
Address: 100 Jefferson Street
5. Walk the Muir Beach Lookout
While looking outside of the panoramic windows of your shuttle, you can catch your first sighting of this unique enclave where the Muir Wood forest collides with the Pacific Ocean. Once you're dropped off at this stunning landmark you'll be able to find a hidden winding path to the beach, but if you follow it back far enough beyond the coast you'll find a breathtaking view of the sea.
Address: 1 Muir Woods Rd, Mill Valley, CA 94941
Why Take a Bus to San Francisco
GOGO Charters allows you and your group to explore the City by the Bay with ease. Popular stops can also include other nearby national parks or outdoor activities and your choice of additional attractions within the city. Our service providers will pair you with a professional motorcoach outfitted with comfortable amenities catered to the length of your trip, the number of passengers, and your trip type. Call (415)-226-7853 to receive your free, customized bus rental price and to book your luxury shuttle bus.
Rent your charter bus now:
You may have seen us featured in: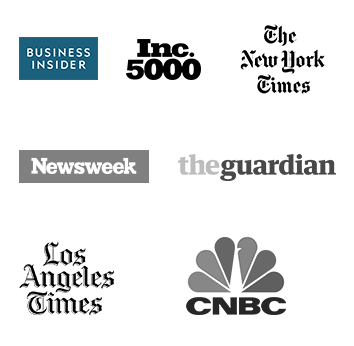 Latest
Blog Posts