How Employers Can Help Employees Commute During COVID-19
It's become increasingly clear that the COVID-19 pandemic won't end anytime soon, and though many employees continue to work from home, many others have jobs that require them to be onsite. If you're running a business or organization where your employees have to come in, there's still a lot you can do to help them feel safer and less stressed during their commute.
At GOGO Charters, we've heard from many businesses that are trying to transport employees during COVID-19, from universities in Tampa to businesses in NYC. Based on our experience, we've compiled a list of tips that can help you keep your team safe and make them feel valued.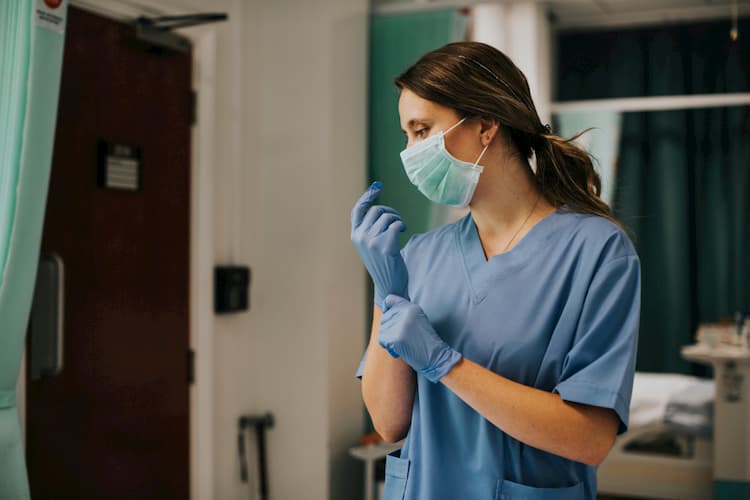 1. Let people work from home if they can.
Doctors or construction workers obviously can't work remotely, but if your business has people who can, let them. Even a single department working from home can free up roads, public transportation, and space in the workplace for people who do need to work in person.
In order to keep your team working from home effectively, try to provide technology that allows them to stay in contact, like video conferencing or chat programs. You can also set clear expectations for whether employees can work irregular hours or whether you need them online during specific shifts.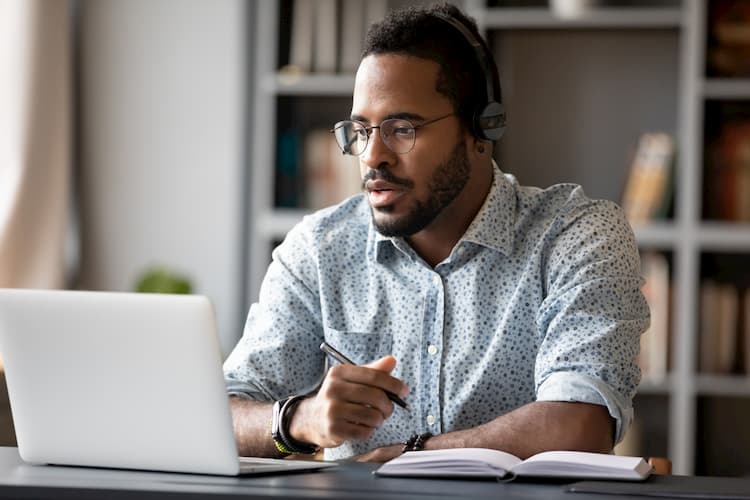 2. Make sure the workplace is safe for those who are coming in.
If you need employees to commute into work, make sure the space is safe for them when they arrive. Leave plenty of space for social distancing onsite, and consider paying for additional cleaning and sanitizing services. You can also provide abundant cleaning supplies like disinfectant wipes, hand soap, and hand sanitizer.
It may also be a good idea to offer masks for employees who can't afford their own or have used up the ones they already had. Although making masks mandatory is wise, essential employees may not always have time to wash reusable masks or buy new disposable ones.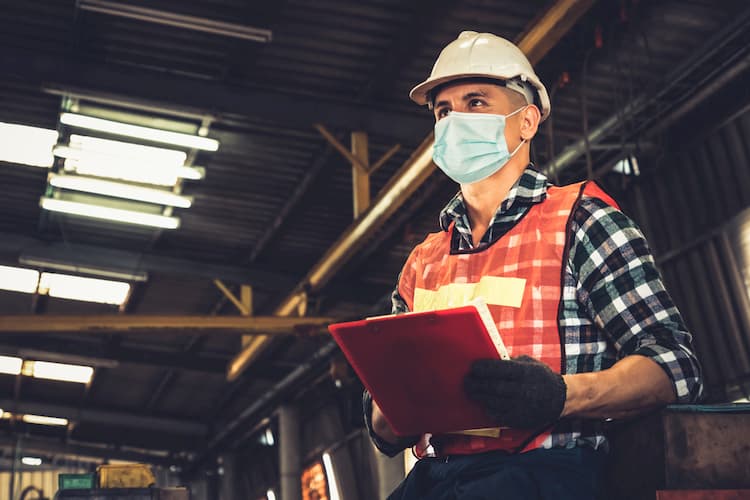 3. Consider safe alternatives to driving individually.
It's easy to say, "everyone drive in your own car so you'll be safe." But if people who previously carpooled or took public transit suddenly start driving alone, it can cause congestion and unnecessary use of gas. More importantly, employees who don't have a car, don't have a license, or only have one car in their family don't have the option of driving alone.
So what commuting method is safe but doesn't require everyone to have an individual car? Your business can choose from several options.
a.   Public transit
Public transit is usually an environmentally friendly alternative to sitting in traffic, but during the time of COVID-19, many people are understandably hesitant to be in contact with dozens or hundreds of strangers while on a bus or train.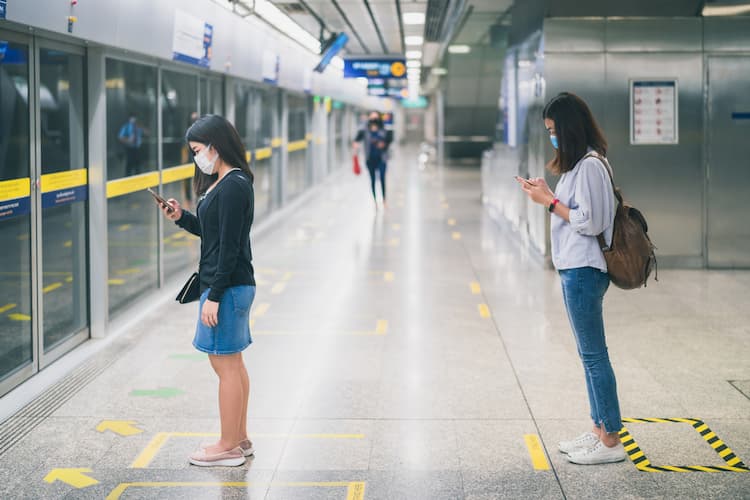 You can keep everyone a little safer by following the workplace safety guidelines above, but you may want to offer your employees who rely on public transportation an alternative way to commute until a vaccine is available. That's where carpools, vanpools, and shuttles come in.
b.   Carpooling
Carpooling makes it possible for people who don't have their own car to get to the office, and it's more environmentally friendly than everyone driving alone. It's also safer than public transit, since your employees are exposed to fewer people.
However, carpooling has several downsides. It only works if a good number of your employees live near each other and have cars that they're willing to share. Even if people are happy to help out, carpools won't work if you've got some employees commuting from Irving while others live in downtown Dallas. And since many people are hesitant to let someone else drive their vehicle, one person could end up doing all of the driving for an entire group, which can be stressful.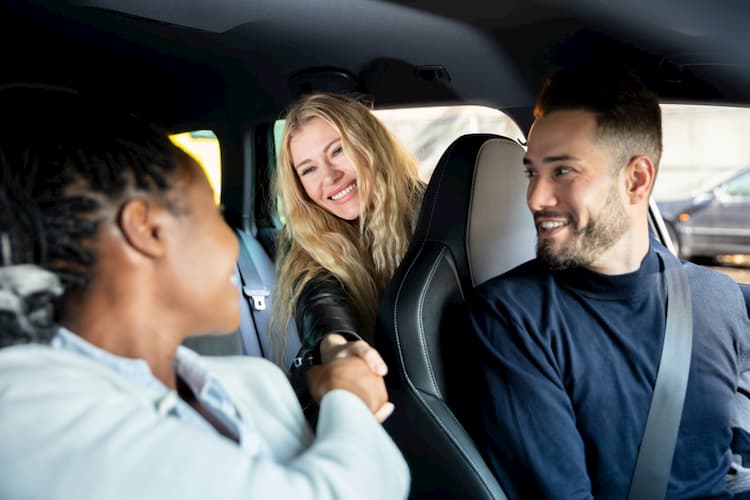 c.    Vanpooling
If members of your team don't want to use their personal vehicles for carpooling, they can "vanpool" by chipping in for a van that they take turns driving. Your business might want to offer subsidies to make vanpooling more affordable or preferred parking spaces for people who opt to car- or vanpool. You can also team up with ridematching organizations that help people find carpools or vanpools they can join.
However, many people can't afford to rent a van, even if the cost is shared. Vanpooling also requires your employees to do the driving, which can be stressful and puts a burden on those who have licenses and feel confident driving a van.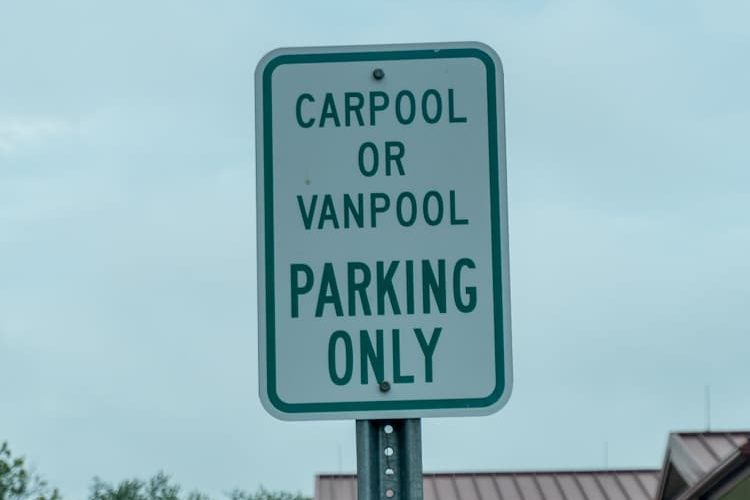 d.   Shuttles
When you rent a shuttle, like the ones GOGO Charters offers, you can request a sprinter van, a minibus, or a full-size charter bus. No matter what size of vehicle you request, it'll come with a professional driver. That means no forcing employees to drive and put wear and tear on their personal vehicles.
It also means you can decide which amenities you want. Reclining seats? Easy. WiFi? We'll make sure your employees can check their email or listen to a podcast during the commute. And if you're concerned about accessibility, you can request an ADA-compliant shuttle with a wheelchair ramp, wider aisles, and wheelchair seating.
Maybe most importantly, it's easy to make a shuttle safer than public transportation. You control how far apart people sit and whether masks and temperature checks are required for passengers. GOGO Charters will make sure that buses are regularly cleaned, all drivers wear masks, and boarding from the back is available (if that's possible on the bus you chose.)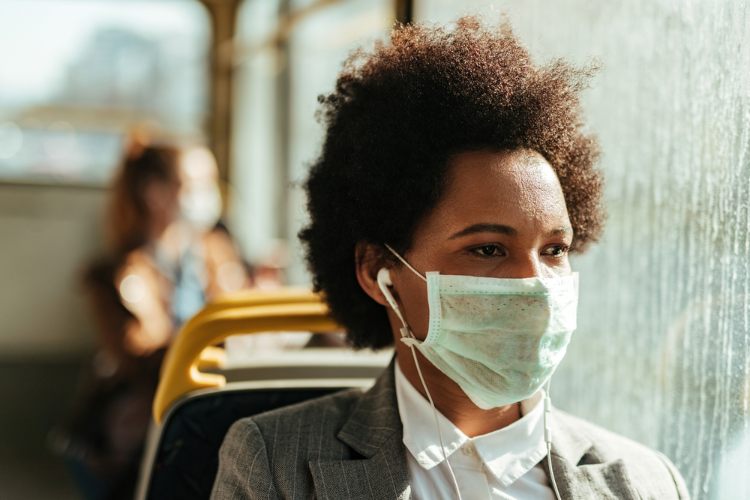 Here are a few tips on making a shuttle work for your business:
Plan your route ahead of time. Know where passengers need to be picked up so we can figure out how many shuttles you'll need and plan an efficient schedule.
Explain to employees when and where they can meet their shuttle.
Let us know if you need shuttle tracking so we can set up a mobile app for you.
If you think a shuttle may be right for your business, you can give GOGO Charters a call at 214-431-5792 for more information.
Plan to Keep Your Employees Safer During the Pandemic
Though it's a good idea for employees to work from home right now, that's not possible for every job. But your employees don't have to brave public transportation or borrow a car to continue working. A carpool program or a shuttle with a professional driver can help everyone get safely to the workplace. And if you do need a shuttle, GOGO Charters is here to help. Just give us a call at 214-431-5792, and we'll do all we can to take care of your employees.
Do you need to rent a charter bus?
Do you need a long-term shuttle service?
We offer contracted shuttle services for businesses, schools, hotels, and more. Contact our experts at 1-844-897-5201 to discuss your long-term transportation plans.