Rent a Corporate Shuttle for Employees
According to a study done by Apartment Hunter in 2019, Seattle residents have some of the longest commutes in the U.S. Getting stuck in traffic on the way to work doesn't just cause stress; it also reduces productivity. When employees arrive at the office tired and irritated, they aren't ready to do their best work.
You can solve these problems by providing your employees with safe, reliable transportation to and from work. A charter bus rental will pick your employees up at a location that's convenient for them, and they can spend the ride listening to music or gazing out the panoramic windows while a professional driver contends with the traffic. Just call GOGO Charters with your headcount, the route you'd like the shuttle to take, and a list of amenities you need, and we'll find the right charter bus for you.
Request the Right Bus for Your Business
GOGO Charters offers buses in a variety of sizes to meet the needs of your business. If you want to run a shuttle from the nearest train station or a distant parking lot to your office, an 18- to 28-passenger minibus can easily travel back and forth to transport small groups of employees. Looking for a full-size charter bus to pick employees up near their homes and take them straight to their workplace? GOGO Charters offers 56-person charter buses with more legroom, reclining seats, and optional WiFi.
If you're transporting employees to and from work who have mobility concerns, GOGO Charters can provide ADA-compliant buses. These buses feature important amenities like wheelchair lifts, handrails along stairways, wider aisles, and wheelchair seating areas. Just ask for an accessible bus when you call, and we'll make sure you have one whenever you need it.
Choose Your Own Schedule and Route
Public transit is good for the environment and great for moving large groups of people, but it's not meant to accommodate your employees' individual schedules. Employees who are forced to wake up extra-early to catch their bus or train might arrive at the office already exhausted. And if you have workers who live miles from the closest train station or your office isn't located near public transit, taking the train or bus may not even be an option.
Enter a private shuttle bus service. You tell us when your employees need to be picked up and at what time. The charter bus will go straight to all of your employees' stops and then take them straight to the office, with no extra detours along the way.
Help Your Employees Travel in Comfort
Driving in traffic doesn't provide many opportunities to relax, and public train and bus seats aren't known for being comfortable. On a charter bus, your employees can truly relax with plush seats, guaranteed heating or air-conditioning, and fun optional amenities like WiFi and power outlets.
Let your employees unwind before the work day by playing a video game or listening to a podcast, or give them a chance to check their email and finish up last-minute assignments. No matter what they choose to do with their extra free time, they'll appreciate having it.
Reserve Your Seattle Employee Shuttle Service
If you decide to rent a corporate shuttle for your employees, give our long-term shuttle specialists a call at 1-844-897-5201. We have a team available 24/7 to set up your contract and ensure you have the right bus for your team. Call us today to book easy, convenient shuttle service for your business in Seattle.
CALL 1-844-897-5201 FOR EMPLOYEE SHUTTLES IN SEATTLE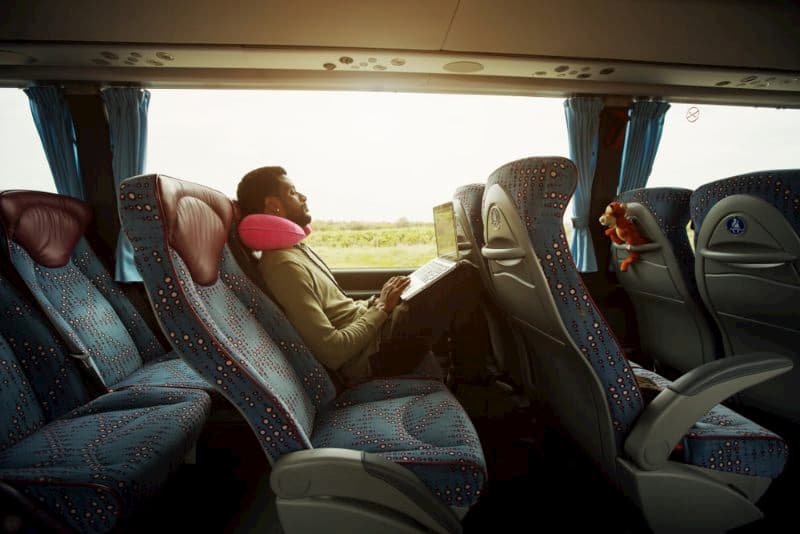 Frequently Asked Questions about Shuttle Services in Seattle
What kind of bus will I get when I book a shuttle service?
You can choose between a compact minibus to zip through Seattle's busy streets or a full-size charter bus to keep your entire group together. Minibuses hold up to 28 people, while charter buses can accommodate up to 56 passengers. You can also book multiple buses if needed.
How much does a shuttle service in Seattle cost?
When we calculate your bus rental price, we account for the number and types of buses you need, the length of your route, how often you need the bus to run, and the amount of time you need a shuttle service for. Our reservation specialists can get you a free, no-obligation quote any time of day when you call us at 206-212-1810.
What groups can benefit from shuttle service?
Shuttle service can help out all types of groups, from employees trying to get back to the office to students who need a convenient way to get to class. Whether you're looking for transportation for construction workers, factory employees, or doctors and nurses, GOGO Charters can provide safe, reliable vehicles with professional drivers.
Is it safe to take an employee shuttle in Seattle right now?
GOGO Charters has taken steps to make shuttle service as safe as possible. The buses in our network have been thoroughly cleaned and sanitized. Your driver will be wearing a mask, and you get to decide whether all the passengers wear masks as well and whether temperature checks are required. We'll also make sure you have room for social distancing, which public transportation can't always guarantee.
Do shuttle buses have WiFi?
Some do, and GOGO Charters can find you one that does. We have buses in our network that provide not only WiFi but also individual climate control and reclining seats. Just let us know what features you need, and we'll reserve the right bus for you.
Rent your charter bus now:
1-855-826-6770
You may have seen us featured in: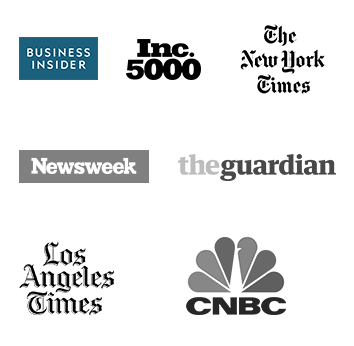 Gogo Charters Seattle

116 Elliott Ave W, Seattle, WA 98119, USA

206-212-1810
Helpful Bus
Rental Resources
Latest
Blog Posts