7 Places to Social Distance in Denver
As the COVID-19 pandemic drags on, you've probably begun to crave fresh air and the chance to stretch your legs (I know I have!) That's why GOGO Charters has put together this list of safe, socially distanced places you can visit in Denver. Rent a clean, sanitized minibus and take your group to see art, dine outdoors, explore gardens, or go hiking. Just check out our list of socially distanced Denver destinations, and give us a call at 720-216-2068 when you're ready to book your trip.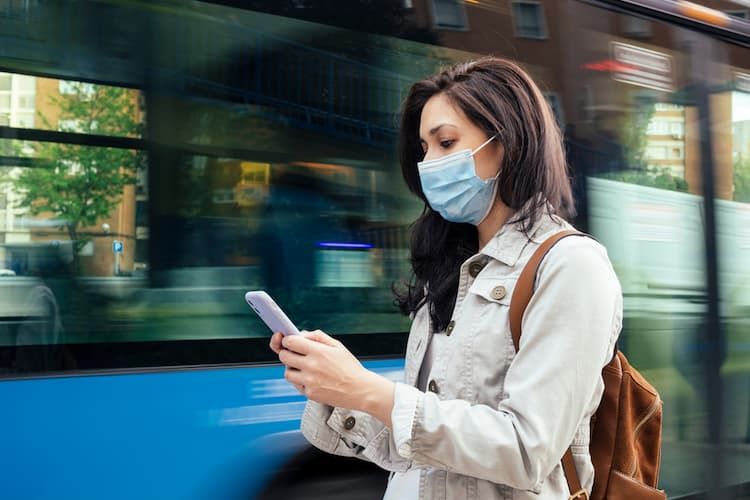 1.   River North Art (RiNo) District
Once the home of warehouses and factories, the RiNo district now hosts galleries, restaurants, microbreweries, and coffeehouses. Many of the dining establishments have outdoor seating, and you'll find nearly as much art outside as you will in the galleries. RiNo is renowned for its street art, and you can lead your group past alleyways and brick buildings covered by colorful graffiti.
The murals here change frequently, but there are a few classic works that have become permanently associated with Denver. "Reverberations," by Damon Soule and Justin Lovato, lies on the east side of Larimer between 25th and 26th St. and consists of dozens of circles forming geometric patterns. At 27th St. and Larimer, you'll find "Larimer Boy and Girl," a mural by Jeremy Burns that features a surprised-looking boy on one side and a melancholy-looking girl on the other. And at 2668 Walnut Street, you can see an entire building that has been adorned with eyeballs by artist Vyal One.
Address: 2669 Larimer St, Denver, CO 80205
Charter bus parking: The RiNo district has plenty of two-hour street parking spaces, but you'll need to bring quarters to pay for them.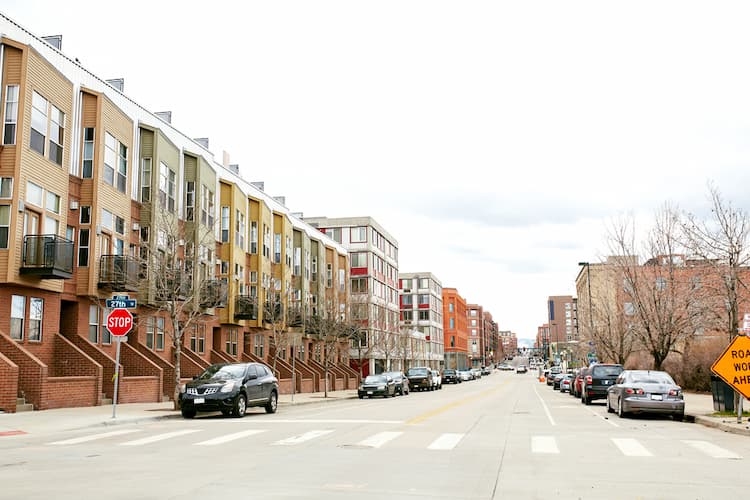 2.   Denver Botanic Gardens
If you want to spend a day in nature without leaving the city, head to the Denver Botanic Gardens on York Street. The gardens are now open with limited capacity, and your group can purchase tickets for a specific time slot online for $15 per adult and $11 per child or student.
Teach your class about Denver's native wildlife at Gardens of the West, or expose them to other cultures in the International Gardens inspired by Japan, China, and South Africa. If you're on a date, you can stroll through the Ornamental Gardens to see beautiful roses, irises, and daylilies and then sit by the Water Gardens to watch platters, lotuses, and cannas drift by.
Most of the gardens and all of the restrooms are wheelchair-accessible, but a few of the garden's paths are not. Make sure you check in with the staff at the Bonfils­-Stanton Visitor Center to find out which paths are accessible. The gardens can also get hot in the summer and require a lot of walking. Your group may want to consider taking a break in the Shady Garden, which is filled with expansive trees you can relax beneath.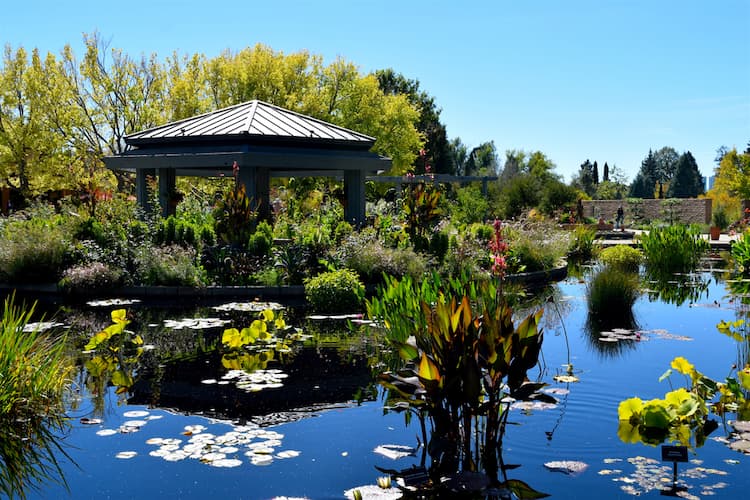 Address: 1007 York St, Denver, CO 80206
Charter bus parking: The Botanic Gardens have a parking garage, but charter buses aren't allowed because of weight restrictions. However, your bus driver can follow posted signs to street park in Cheesman Park or Congress Park.
3.   Whittier Cafe
If your group of friends or youth group loves coffee, you won't want to miss Whittier Cafe, Denver's only African espresso bar. All of their coffee comes from African nations, and their expansive patio gives you a safe place to dine outdoors. In addition to coffee, Whittier also serves African beer and wine, pastries, paninis, and burritos.
Whittier Cafe is more than just a place to eat and drink, though. They've earned the nickname "the activist's coffee shop" because of events like Social Justice Coffee Hour and their justice fund. If you have a little extra cash, you can donate so that people who can't afford coffee can have a cup for free. The cafe also has a lending library, and during non-COVID times, you can attend an Ethiopian Coffee Ceremony. Every Sunday at 2, the baristas roast Ethiopian beans and then brew coffee in a traditional clay jebena for the watching guests to enjoy.
Address: 1710 E 25th Ave, Denver, CO 80205
Charter bus parking: The Whittier District has a selection of street parking and paid parking lots where you can leave your bus.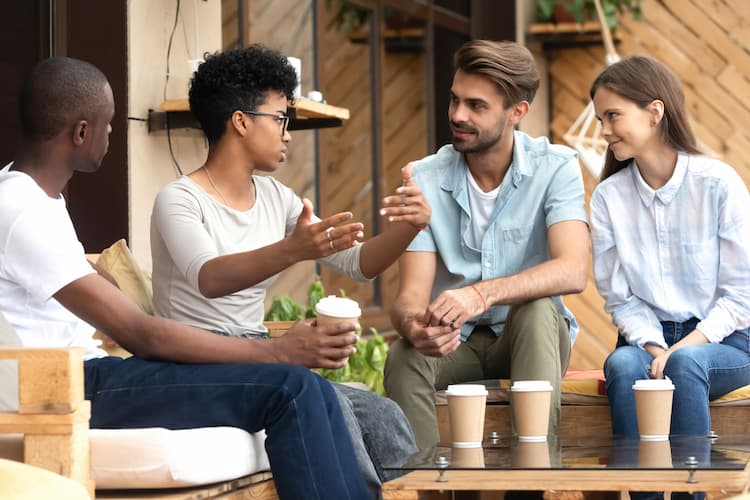 4.   My Brother's Bar
If you want to follow in Jack Keuroac's footsteps, you can dine outdoors on the two patios at My Brother's Bar, which Keuroac visited and later depicted in On the Road. Originally called Whitey's and then Paul's Place, this bar was originally constructed in 1873, making it the oldest bar in Denver. It was later bought by Jim and Angelo Karagas, who changed the name to My Brother's Bar because they used to answer questions by saying "Don't ask me—it's my brother's bar!"
Today, My Brother's Bar serves lagers, ales, liquor, and wine in a relaxed setting with no TVs or WiFi. Your group can also choose from a variety of burgers, like the Johnny Burger with jalapeno cream cheese, American, Swiss, and grilled onions, and classic sandwiches, like the pastrami on rye. The bar even looks out for vegetarians with grilled cheeses and veggie burgers.
Address: 2376 15th St, Denver, CO 80202
Charter bus parking: My Brother's Bar has its own parking lot, and there's street parking in the area if the lot fills up.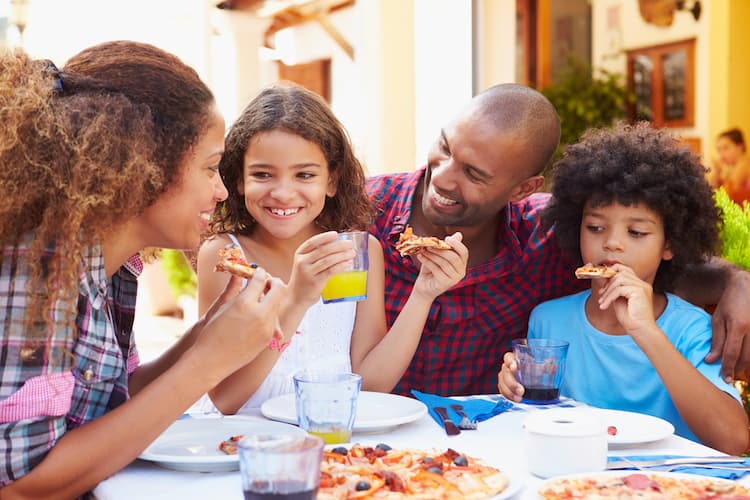 5.   Mile High Flea Market
The Mile High Flea Market combines the best features of flea markets and farmers' markets. Every weekend, thousands of vendors sell food, clothes, and antique furniture beneath the tents at this 80-acre complex. The entire market is outdoors and masks and social distancing are required, so this is a relatively safe place to do your shopping and get some fresh air.
The Farmers' Market section offers fresh, local produce all year round, making it a highlight of the complex. You can pick up Rocky Ford melons, Palisade peaches, Olathe sweet corn, and fresh chiles to take home, and if you get hungry while you're shopping, you can buy a burger or sandwich to eat at a shaded picnic table.
Address: 7007 E 88th Ave, Henderson, CO 80640
Charter bus parking: The Mile High Flea Market is one of the easiest places to park your bus–it has its own free, accessible, paved lot with plenty of spots.
6.   Red Rocks Park and Amphitheatre
Red Rock's famous concerts are on hold during COVID, but you can still visit this stunning park while social distancing. Your group can hike by the two natural sandstone monoliths that form the amphitheatre, Ship Rock, and Creation Rock, or search for dinosaur fossils and tracks embedded in sandstone formations throughout the park.
Red Rocks has two hiking trails. The Trading Post Trail spans 1.4 miles and takes you past the amphitheatre, and the Red Rocks Trail takes you 6 miles north into Matthew Winters Park. If you want an even longer hike, you can keep following the Red Rocks Trail until it connects with the 5.4-mile Dakota Ridge Trail. Because Red Rocks Park lies at the intersection of the Great Plains and the Rocky Mountains, you'll see a mix of plant and animal life from both. Keep an eye out for prairie dogs, red foxes, and Mule deer while you cycle or hike past the cliffs and meadows.
Red Rocks also has restrooms, a gift shop, and a cafe, so the park is welcoming for beginning hikers, children, or visitors with disabilities who need accessible facilities. The best part? As long as you're not going to a concert, visiting the park is free!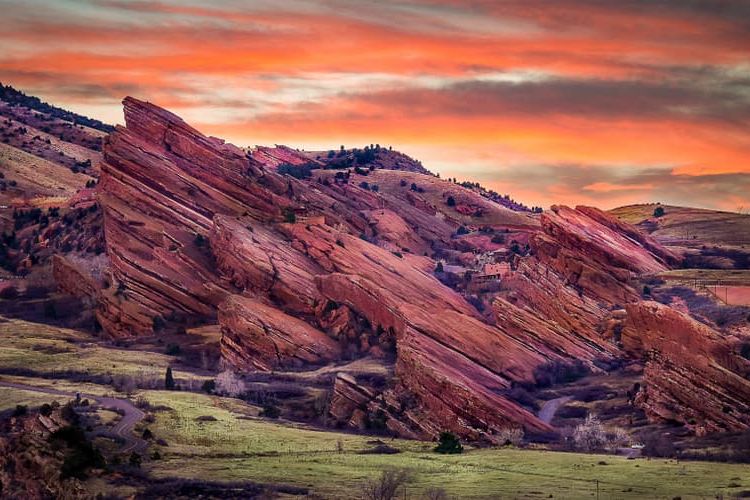 Address: 18300 W Alameda Pkwy, Morrison, CO 80465
Charter bus parking: Red Rocks Park has five parking lots, and one allows large vehicles like RVs and charter buses.
7.   Chautauqua Park
One of the last Chautauqua Parks left in the U.S., Chautauqua Park in Denver was founded in 1898 and is now a National Historic Landmark. Located at the base of the Flatirons in Boulder, Chautauqua has a picnic area, a playground, and tennis courts where your group can relax as long as you keep your distance from other groups. Chautauqua asks that you gather in groups of no larger than 10 from no more than two households and that all visitors wear face coverings in order to keep everyone safe.
Chautauqua Park also links to several hiking trails if you want to spend more time in the Flatirons. The Open Space and Mountain Park organizations care for these scenic trails, which include the Chautauqua Trail, the Baseline Trail, and the Enchanted Mesa Trail.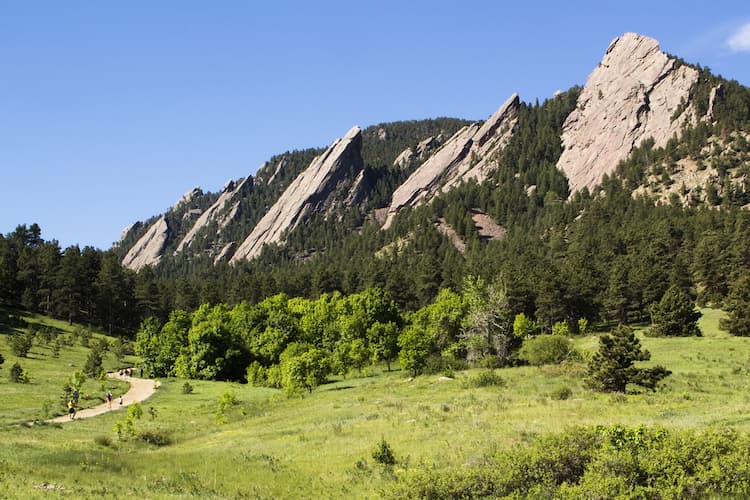 Address: Baseline Rd and 9th St, Boulder, CO 80302
Charter bus parking: Parking is very limited in Chautauqua. There's a parking lot at the trailhead near the Ranger Cottage and limited street parking around the Chautauqua Lawn. If your bus driver can't find space in those locations, they'll need to park in street spots along Baseline Road.
Plan a Socially Distanced Day in Denver
Interested in more ways to stay socially distanced in Denver? You can plan an outdoor outing to a Denver Beer Festival or plan a group dinner on the patio or open-air communal space at restaurants with the best party rooms in Denver. As long as you be mindful of creating space and taking advantage of the great outdoors, it's possible to explore Denver's restaurants, parks, and gardens with your small group while staying safe, and GOGO Charters would love to help. Just give us a call at 720-216-2068 to book a clean, sanitized charter bus. Your driver will wear a mask and keep their distance while they take your group to Denver's best outdoor destinations.
Tags In
Do you need to rent a charter bus?
Do you need a long-term shuttle service?
We offer contracted shuttle services for businesses, schools, hotels, and more. Contact our experts at 1-844-897-5201 to discuss your long-term transportation plans.