A Guide to California's Literary Road Trip: from Big Sur to Mono County
Everyone knows California is great for road trips. And with so many inspiring landscapes to write about and famous writers calling the state home, it's no wonder the Golden State has so many literary destinations to offer traveling readers.
Whether you're planning a full private road trip with your book club or picking a few stops to visit with your English class, we've put together the ultimate literary road trip through California's must-see literature-adjacent destinations. Pack your bags and a good book to read aboard your charter bus rental, and keep reading to learn more: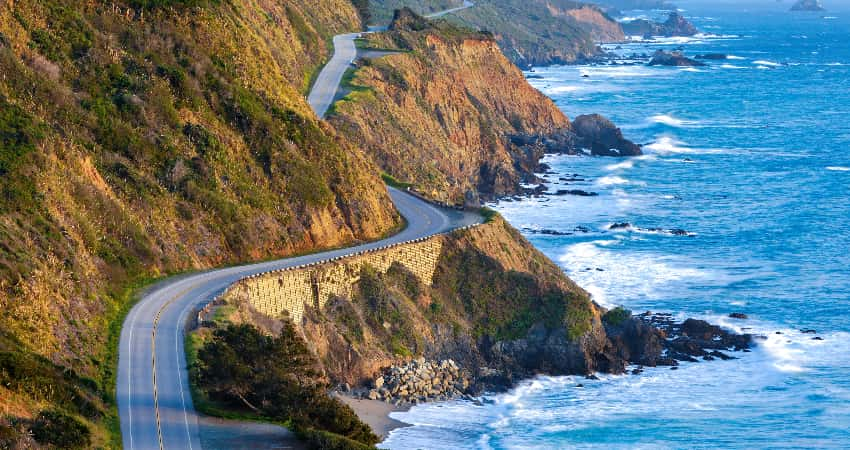 Big Sur
First stop: Big Sur. The name should be familiar among Jack Kerouac fans—this untouched coastline served as inspiration for his novel with the same name. One of the best ways to take it all in is to plan a drive along the coastal highway and take in the rocky, misty views of the ocean. If you're feeling peckish, be sure to stop by Nepenthe: the same cliffside terrace cafe mentioned in the book!
While you're in town, your bookworms may also want to pay a visit to the Henry Miller Memorial Library. Named after the author of Tropic of Cancer and The Colossus of Maroussi, this structure was built for Miller by Emil White in the 1960s and was turned into a nonprofit center soon afterward. The library serves as not only a bookstore full of Miller's works but also as a community resource center and venue for local events, concerts, and fundraisers.
Nepenthe
Address: 48510 CA-1, Big Sur, CA 93920
Henry Miller Memorial Library
Address: 48603 CA-1, Big Sur, CA 93920
Monterey and Salinas
Heading north from Big Sur, your group will want to take the Pacific Coast Highway for the best scenic views, picnicking spots, and selfie opportunities on the way to your next literary destinations.
Today, Monterey is where you'll find boutique shops, chic restaurants, and the famous Monterey Bay Aquarium. But back in John Steinbeck's time in this oceanside town, you would have seen streets lined with canneries (the inspiration for his novel Cannery Row). This area is also where he wrote classic American novels such as The Grapes of Wrath, East of Eden, and Of Mice and Men—so it should come as no surprise there are multiple places in Monterey and Salinas that celebrate Steinbeck and his work.
The National Steinbeck Center is a memorial and museum constructed in the author's hometown of Salinas, just 10 miles from the beach. Here, your group can check out dozens of interactive exhibits that depict scenes from his books and memorabilia from his childhood. The museum is open Wednesday through Sunday from 10 a.m. to 5 p.m., and groups are invited to request a private tour with reduced admission by calling 831-775-4721.
National Steinbeck Center
Address: 1 Main St, Salinas, CA 93901
Charter Bus Parking: To the left of the center's Central Avenue entrance, there is a designated bus loading zone. That's where your group will hop on and off the bus. Your driver will be directed to park your coach rental in the Salina City lot, adjacent to the nearby Amtrak station.
San Francisco
Aside from countless tourist attractions and historical ventures, San Francisco is home to plenty of literary destinations to keep your bookworms occupied: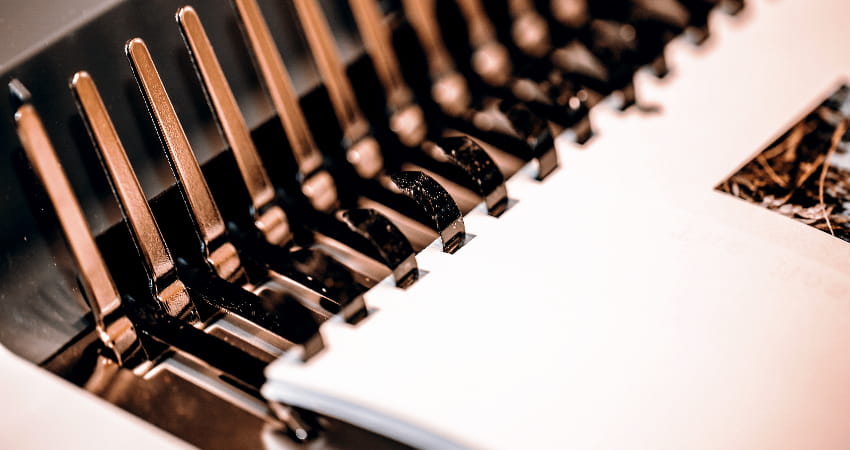 The American Book Binders Museum
Address: 355 Clementina St, San Francisco, CA 94103
Ever wonder how books are made? Plan a stop at the Book Binders Museum to learn more! From historic printing presses from the 1600s to collections of modern picturebooks, textbooks, and novels, this museum showcases techniques and beautifully made books from throughout the centuries. Self-guided and audio tours of the rotating exhibits are available from 10 a.m. to 4 p.m., Wednesday through Saturday—though if you'd like a more personalized experience, docent-led tours are available for scout groups, class field trips, and book clubs. Contact the museum at programs@bookbindersmuseum.org for more information.
The Beat Museum
Address: 540 Broadway, San Francisco, CA 94133
Okay, sure, the Beat Movement wasn't just about literature. But stories and poems were a big part of this 1950s counterculture movement, and very few places embraced Beat literature like San Francisco's North Beach district. Your group can learn all about the ideals, key figures, and history of the era at the Beat Museum, located in the neighborhood where it all began!
Wander through exhibits that include a bathtub full of books, a collection of banned literature, and a huge print of famous Beat writers Jack Kerouac and Neal Cassidy. The museum offers a variety of tours for groups of all kinds—from private vacationers to college clubs—that can even extend beyond the museum's exhibits. If your group has 2 hours to kill, consider reserving the North Beach walking tour: an in-depth dive into the place where Beat writers and poets lived and created culture-changing works.
San Francisco Railway Museum
Address: 77 Steuart St, San Francisco, CA 94105
Fun fact—before she became the famous poet and writer we know today, Maya Angelou was the first Black woman to conduct cable cars in San Francisco. After snapping photos of her famous words engraved on the sidewalk along Jack Kerouac Alley, consider stopping by the San Francisco Railway Museum. There, visitors can learn more about what her first job might have been like and stand at the conductor's station of a streetcar exactly like the one she would have worked on before she started writing. The museum offers free admission to all and is open from 10 a.m. to 6 p.m. every day.
Charter Bus Parking: All three of these destinations are located on the northwestern side of the city, relatively close to each other. In other words, to reach these attractions, you'll depart your bus from the same place: the designated loading/unloading zone in Chinatown, along the east side of Columbus Avenue. From there, your driver and charter bus rental can wait for you in the motorcoach parking lot near Oracle Park.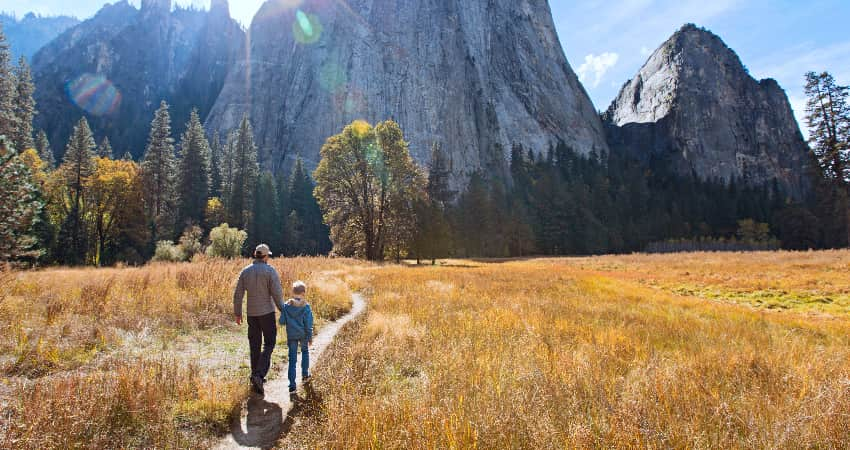 Yosemite Valley
Driving past Stockton, you'll come face-to-face with one of the most popular natural spaces in the U.S.: Yosemite. While this national park frequents many folks' itineraries due to its breathtaking landscapes, thrilling climbing routes, and unique hikes, not many people know Yosemite as a literary destination. But it is!
Yosemite (and more specifically, Hetch Hetchy Valley) was naturalist John Muir's pride and joy—so much so, he wrote dozens of essays about the area in an effort to preserve it. While Muir didn't consider himself much of a writer, many cite his Thoreau-esque prose in the ways we think about national parks and nature conservation today.
With that in mind, any nature enthusiast or aspiring poet should consider stopping at Yosemite to take in the views and get inspired by the West's most unique landscapes. After all, in the words of Muir, "No amount of word-making will ever make a single soul to 'know' these mountains. One day's exposure to mountains is better than a cartload of books."
Yosemite National Park
Address: 9035 Village Dr, Yosemite Valley, CA 95389
Charter Bus Parking: Places your driver can park your bus rental include:
The parking lot at the Curry Village resort
The Yosemite Falls parking lot, west of Yosemite Valley Lodge, across the road from Camp 4.
(For minibuses) The day-use parking area outside Yosemite Village
Gold Country and Mono County
Our final stop on this California literary adventure is centered around the history of the wild, wild west as depicted by Mark Twain.
Many scholars attribute his "big break" as a writer to the pieces he wrote while living in California Gold Country—the region of gold-rich slopes in the Sierra Nevada, in the northwestern corner of the state. It's here that he wrote his first well-known short story, The Celebrated Jumping Frog of Calaveras County, after overhearing tales about the local county fair's fan-favorite pastime.
Plan your trip in late May, and your group can visit the Calaveras County Fair (the oldest still-operating county fair in the state) and cheer on your favorite amphibians at the annual Frog Jumping Jubilee. Or, if your literature lovers are planning your literary road trip for October, consider swinging by the Mark Twain Wild West Fest to see Mark Twain lookalikes, Wild West-themed games, and a petting zoo.
Another fun fact: Mark Twain hated Mono Lake.
While writing his 1872 travel biography Roughing It, he described the area as a "hideous desert… the loneliest place on earth." As your final stop along your literary journey, we recommend visiting Mono Lake Tufa State Natural Reserve and taking in the bizarre, briny lake and alien rock formations for yourself—they're not as ugly as Twain makes it seem.
Calaveras County Fair & Jumping Frog Jubilee
Address: 2465 Gunclub Rd, Angels Camp, CA 95222
Charter Bus Parking: Most years, the fair provides a free event shuttle between the fairgrounds and the town of Angels Camp. As long as you book a hotel that provides complimentary oversized vehicle parking, you should have no issues parking the bus.
Mono Lake Tufa State Natural Reserve
Address: Lee Vining Creek Trail, Lee Vining, CA 93541
Charter Bus Parking: The Mono Basin Scenic Area Visitor Center offers plenty of oversized vehicle parking spots to accommodate charter buses while you tour the reserve.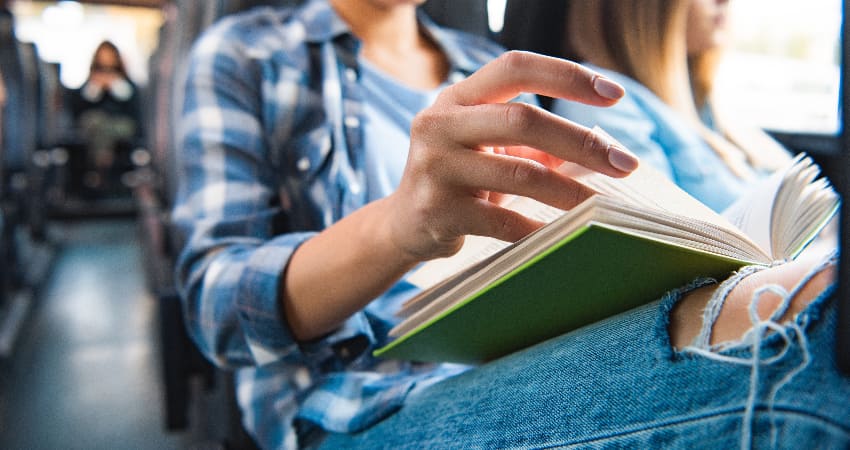 Plan Your California Literary Road Trip
When your literature lovers are ready to hit the road, GOGO Charters is here to help. Our team specializes in custom bus rental plans—so no matter where your travels take you or how many people are tagging along, every passenger will arrive comfortably, on time, and all together.
We're available 24/7 to tell you all about amenity options, hash out pricing and logistics, and answer your transportation-related questions. Call 1-855-826-6770 today to learn how easy it can be to rent a bus in California!
Do you need to rent a charter bus?
Do you need a long-term shuttle service?
We offer contracted shuttle services for businesses, schools, hotels, and more. Contact our experts at 1-844-897-5201 to discuss your long-term transportation plans.