Here are just a few of the companies we've worked with: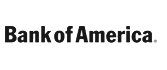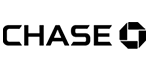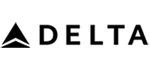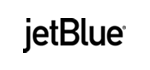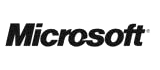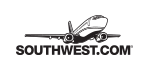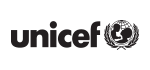 About Chicago's Navy Pier
CALL 1-855-826-6770 FOR CHARTER BUSES TO NAVY PIER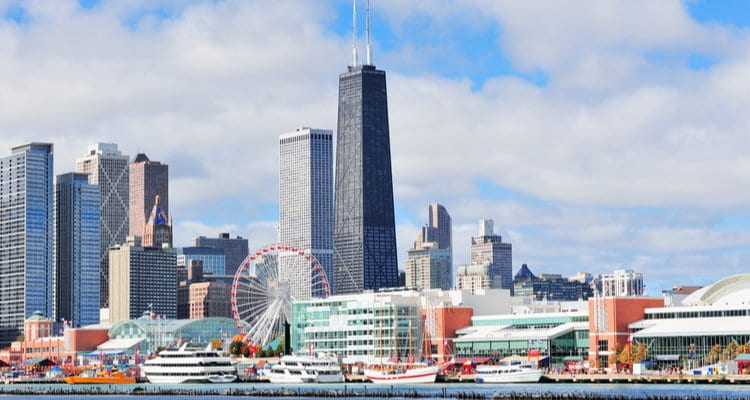 Located right off of Lake Michigan, Navy Pier has been a landmark in Chicago since opening in 1916. The 50-acre pier was designed by architect Charles Sumner Frost, as a multi-purpose waterfront location.
Navy Pier has served various purposes over it's more than century-long history. Before becoming a popular tourist attraction and event space, Navy Pier served as a military training center and a campus for the University of Illinois at Chicago.
Now, the pier is a major waterfront attraction with dining, retail shopping, thrill rides, and several other sightseeing opportunities that welcomes over 2 million visitors annually.
Navy Pier Hours
The pier's hours vary by season, with the colder fall and winter months generally bringing shorter hours.
During the busiest months in summer, Navy Pier is open the following hours:
Sunday – Thursday, 10:00 am – 10:00 pm
Friday – Saturday, 10:00 am – Midnight
When is the best time to visit Navy Pier in Chicago?
Summer is the peak travel season for visitors in Chicago, meaning the Navy Pier is bound to be crowded most days. The weather can be a bit hot and humid but the lakefront breeze is a good refresher when stuck in the crowds of tourists.
Many establishments along the pier close during the winter months due to freezing temperatures.
If you're looking to avoid the summer crowds and the icy weather, we'd recommend visiting Navy Pier in the spring or early fall. You'll have fewer tourists and much more comfortable weather to enjoy your day outside along the water.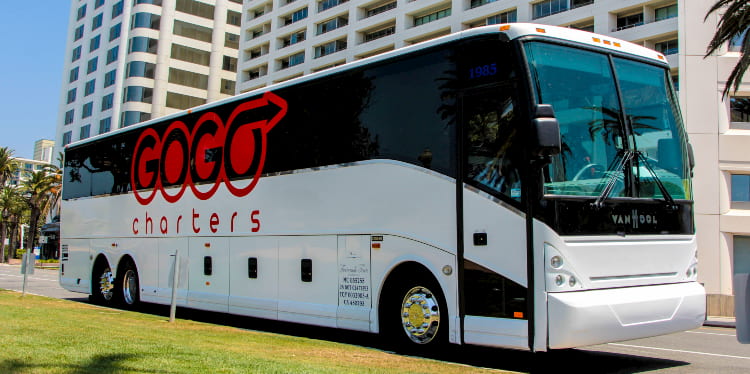 Group Transportation to Navy Pier
Along with the likes of Boston, Los Angeles, and New York, Chicago is notorious for having some of the worst traffic in the country. Navy Pier is located in the Streeterville neighborhood right off of North Lakeshore Drive, one of the most congested roads in the city.
Traveling with a large group in Chi-town can become complicated if you're splitting into multiple vehicles, especially during peak rush hour or busy summer months.
Renting a charter bus in Chicago will help keep your group organized and comfortable on the way to Navy Pier. Book transportation for your private event at Navy Pier by reserving a full-sized motorcoach or a fleet of buses for your evening.
Need something more compact for your class trip or summer camp outing to Navy Pier? GOGO Charters has access to a large fleet of minibuses across various passenger capacities for your group's needs.
Parking
Finding a parking spot in Chicago can oftentimes seem like finding a needle in a haystack. Finding affordable parking is even more of a rare gem. Navy Pier offers plentiful on-site and off-site parking options compared to the city standard, but it still isn't the most affordable.
When parking personal vehicles at one of Navy Pier's two on-site garages, expect to pay anywhere from $15 to $50. On busy days, we'd highly recommend reserving parking ahead of time to avoid some of the chaos.
Motorcoaches aren't allowed to park at Navy Pier, but your group won't have to worry. There are 3 designated pickup/dropoff points that will give your group easy access to the pier. There won't be any worries about parking or getting stuck in traffic on the way in or out of the garage. Your professional driver will shuttle everyone to a designated dropoff point and come collect you once your day is over.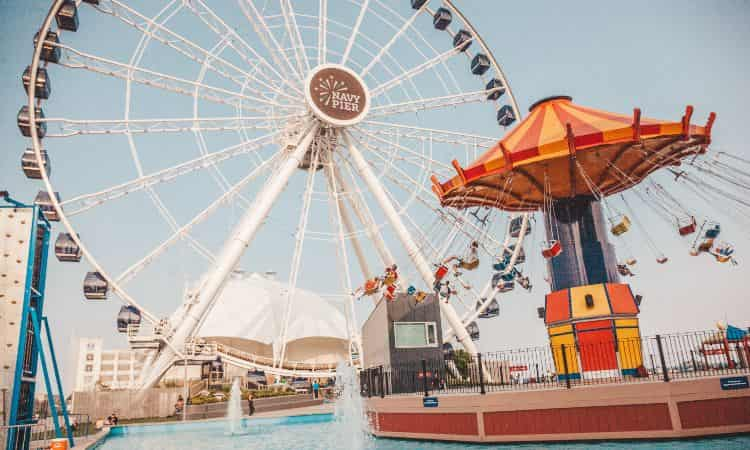 What is there to do at Navy Pier?
The roster of attractions, restaurants, and dining at Navy Pier are great for kids and adults alike. You'll find some low-adrenaline rides that are perfect for kids and parents along with a diverse range of food options for everyone to enjoy.
Rides & Attractions
Centennial Ferris Wheel and Pier Park
The Centennial Ferris Wheel is one of the most recognizable parts of Navy Pier. It offers sweeping views of Lake Michigan and the Chicago skyline. Along with the famous Ferris wheel, Pier Park offers a high-flying swing, a carousel, a virtual reality game, and more. Most rides charge separate admission but for $40 a person, you can experience everything Pier Park.
Fun fact: The first-ever Ferris wheel, the Chicago Wheel, was developed by George Washington Gale Ferris Jr. in 1893 for the World's Columbian Exposition held in Chicago.
Crystal Gardens
The Crystal Gardens at Navy Pier is a one-acre indoor botanical garden that's a beautiful location for special events like weddings. The large greenhouse has plants from various regions including tropical palms and ferns. The attraction is free and open to the public when special events are not scheduled.
Chicago Children's Museum
It may only be worth taking a peek in here if you have little ones, but for those who are traveling with kids, make the Chicago Children's Museum a priority. The museum has a variety of hands-on exhibits that promote education and exploration. Along with being a great place for families, the Chicago Children's Museum is also a popular location for school field trips.
Chicago Shakespeare Theatre
Theatre lovers should grab tickets and catch a show at the Chicago Shakespeare Theater while visiting Navy Pier. The award-winning theatre company not only puts on entertaining and skillfully-directed plays, but it also promotes theatre education as well.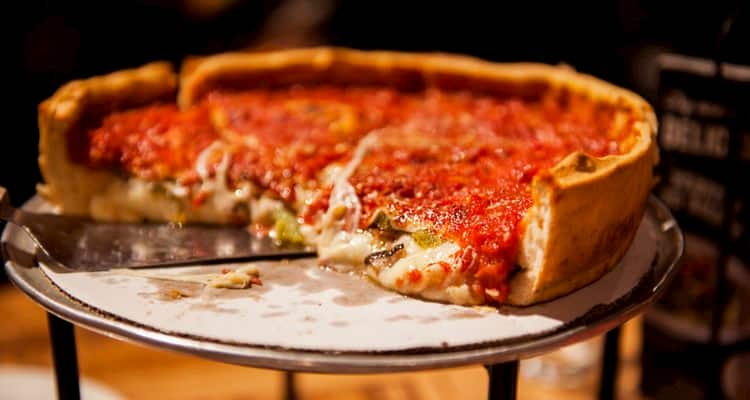 Restaurants and Food Counters
A trip to Chicago isn't complete without one thing. A trip to Millennium Park? Well, yes.
We were thinking of food!
Navy Pier has a little bit of everything, from locally-loved eateries to a few national chains. The pier also offers a specialized food tour that combines the history of Navy Pier with delicious local food spots.
If your group doesn't want to sign up for a food tour, consider grabbing a bite to eat at one of these Navy Pier eateries:
Giordano's Pizza
You can't go to Chicago without having some Chicago-style deep dish pizza. Although locals often argue about who has the best pizza in Chicago, Giordano's is a local favorite and is always in the running for "best pizza in the city."
Billy Goat Tavern
Billy Goat Tavern has been a household name in Chicago since the original location opened in 1934. The tavern's main location is on Michigan Avenue and is famous for its cheeseburgers and sandwiches. If you have time, we'd recommend visiting the iconic subterranean Michigan Avenue location, but the Navy Pier location is a suitable alternative.
Riva Crab House
Fans of fresh seafood should check out Riva for an upscale dining experience while at Navy Pier. Riva Crab House doesn't only have seafood, they also specialize in steaks and other dishes as well. Enjoy a show at Shakespeare Theater and then hop on over to Riva for a classy seafood dinner.
Offshore Rooftop & Bar
There are better places to eat a full meal at or around Navy Pier, but there's no better place to grab a drink and enjoy the views. Offshore is the biggest rooftop deck in Chicago and overlooks the waters of Lake Michigan.
Cruises and Water Activities
Taking a special cruise off of Navy Pier is a unique option for a company social outing or even a private trip for a party of friends and family.
Rather than having each guest driving and struggle to find parking on their own, shuttle everyone over to Navy Pier in a GOGO Charters minibus rental for your cruise.
You can choose from dining cruises, architecture and sightseeing cruises, dining cruises, and so much more. If you're looking for a personalized cruise, you can book a private lake cruise from Navy Pier.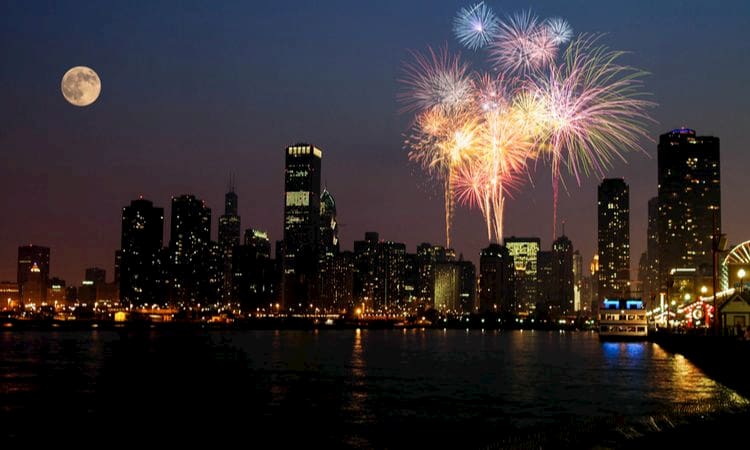 Annual Events at Navy Pier
It's impossible to catch every event at Navy Pier, as there's something going on every week. Depending on the time of year your group intends to visit, be sure to check Navy Pier's calendar for any special events.
Keep in mind, Navy Pier tends to get exceptionally crowded during these events. Make your group trip easier with personalized charter bus transportation to avoid the hectic traffic and parking situation.
Aon Summer Fireworks
May-August
This free public program is one of the most popular annual events at the pier. It generally kicks off Memorial Day weekend and continues twice a week through the busy summer months. Enjoy fireworks from the boardwalk or even on a group cruise.
The Great American Lobster Fest
August-September
Move over New England, Chicago has a world-class lobster fest too. Every Labor Day weekend, Navy Pier hosts The Great American Lobster Fest, a 3-day event focused on seafood, seafood, and more seafood. It's actually the largest seafood festival in the region and seafood visiting lovers are sure to love it.

Winter Wonderfest
November-January
Chicago is no stranger to frigid winters. Why not make the most of the holidays with an indoor winter wonderland? You'll still have all the fun of winter, but with a little less frostbite. This annual event is the largest of its kind in the city, bringing locals together for ice skating, carnival rides, and winter treats in Navy Pier's Festival Hall.
Global Connections and Multicultural Events
Date varies
As one of the biggest cultural melting pots in the country, Chicago celebrates its diverse community year-round. From jazz music concerts and soul festivals to global events celebrating Holi, Chinese New Year and International Carnivale, guests from all backgrounds will feel represented and appreciated at Navy Pier.
Book a Charter Bus to Navy Pier Today
Your stress-free lakefront travel experience is just a phone call away. We have rental experts available 24/7 at (312) 546-3925 to assist you with a free, personalized charter bus quote for a Chicago trip. Travel to Navy Pier in comfort and style with GOGO Charters on your side!
Rent your charter bus now:
You may have seen us featured in: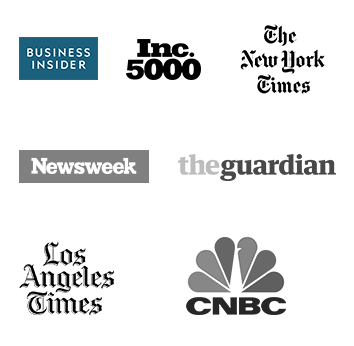 Latest
Blog Posts