Chicago Corporate Shuttle Services
Traveling around Chicago can be fun and exciting for tourists, but if you're a local just trying to get to work, the commute probably isn't all too fun. Employees can arrive to work drained after dealing with Chicago traffic or feeling cramped on the CTA bus and Metra rails. Organizing a corporate shuttle for your employees can help eliminate the hassle of an everyday commute.
GOGO Charters has organized private shuttle bus services for companies of all sizes across the U.S. Chicago businesses big and small can rely on GOGO Charters for daily shuttles to the office, transportation to and from offsite parking, and other employee transportation needs. We'll book your company a private charter bus or minibus rental with a professional driver to perfectly suit your employees' needs. Our rental experts are available 24/7 at 312-546-3925 to assist you in booking private transportation for your company.
Employee Shuttles Services for Companies of All Sizes
Whether you have 50 employees or 500 employees, GOGO Charters will easily organize transportation to your Chicago offices. Our transportation network includes full-sized motorcoaches that can seat up to 56 passengers and a variety of minibuses for smaller shuttle services. Along with an array of comfortable and spacious charter buses, we offer specialized ADA-compliant shuttles for those with mobility concerns.
Improve Employee Satisfaction and Productivity
A stressful commute can lead to a stressful workday. Help set a positive work atmosphere by eliminating travel-related stress for your employees. They won't have to worry about arriving to work late and in a horrible mood after waiting for a late CTA bus or getting stuck in traffic. A private shuttle bus service will allow them to relax in a climate-controlled bus with reclining seats as a professional driver shuttles them to and from work.
Everyone will have a reliable ride and arrive to work on time with premium amenities like WiFi, power outlets, and TVs with DVD players. Get an early start on projects while on the road with onboard power outlets, or catch up on podcasts, social media, and TV shows with WiFi after a long day of work. When you call to book your corporate shuttle service, just let your rental expert know all the amenities you'll need to keep employees comfortable and satisfied.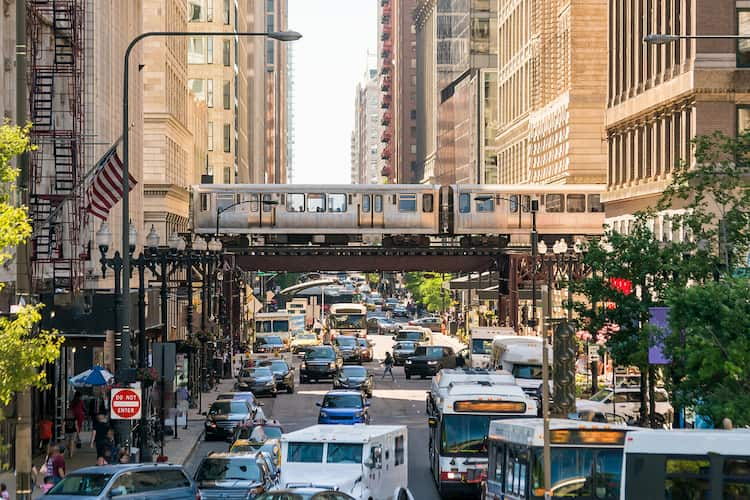 Transport Employees To and From Work with Customized Routes
Living in Chicago can be expensive, and many professionals may choose to live outside of the bustling metropolis for quiet and more affordable living options. If your office is located in River North but many of your employees are coming from nearby suburbs like Wheaton and Orland Park, GOGO Charters can help you build custom shuttle routes to reach every employee. GOGO Charters can accommodate standard 9-to-5 schedules as well as businesses that require early mornings or late evenings.
Book Short-Term and Long-Term Corporate Shuttles for Employees
GOGO Charters can provide daily corporate shuttles for as long as your company needs. From a short-term service for a week-long local convention to long-term shuttles for daily office transportation, we've got your colleagues covered. Our long-term shuttle services can also be set up with a contract that will simplify your rental process. Rather than calling in to book a bus every time you need one, we'll customize a contract for your company's need during the duration of your employee travels. Call 1-855-826-6770 to chat with one of our long-term shuttle experts today!
Call GOGO Charters Today
We're here 24/7 whenever you're ready to book your private shuttle bus service in Chicago. Just call 312-546-3925 with your company's shuttle requests, and we'll be happy to build a transportation service for your employees.
CALL 312-546-3925 FOR EMPLOYEE SHUTTLES IN CHICAGO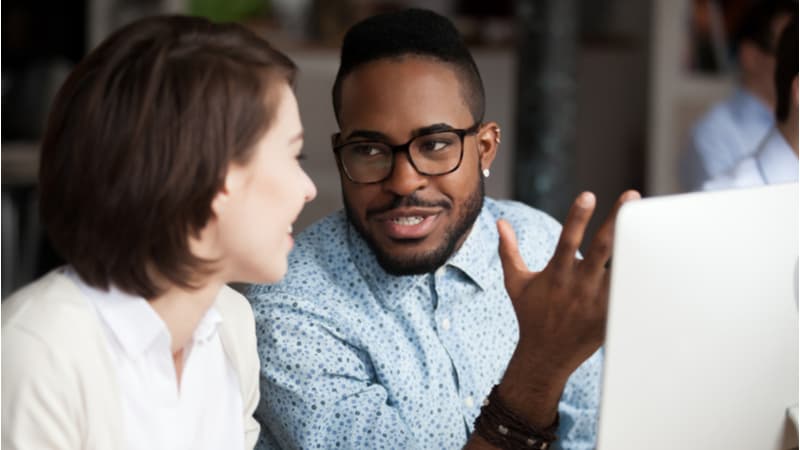 Frequently Asked Questions about Shuttle Services in Chicago
Who can use a shuttle service?
Shuttle services are popular with anyone who needs to get back to work, like office employees, doctors, nurses, and construction workers. Some colleges also use a shuttle service to transport students around campus or to campus from their apartment complexes.
How much does a shuttle service cost?
The cost of a shuttle service depends on a wide range of factors, such as the type and number of buses you request, the length of your route, how often you need the bus to run, and how long you book a shuttle for. In order to get a personalized quote, call one of our reservation specialists at 312-546-3925.
What types of buses can I book in Chicago?
We can provide minibuses for up to 28 passengers or full-size charter buses for up to 56. If you need multiple buses to run different routes or to carry everyone, we can provide those as well.
Can you get WiFi on a shuttle bus?
Yes! Just let us know you need free WiFi, and GOGO Charters will find a bus that meets your requirements. In addition to charter buses with WiFi, we can offer buses with individual climate control, PA systems, and reclining seats.
Are shuttle services safe right now?
Though no shared transportation is completely safe during a pandemic, shuttle service can be safer than public transportation because you're exposed to fewer people. GOGO Charters can also enforce mask requirements for passengers, provide temperature checks, and offer enough room for onboard social distancing.
Rent your charter bus now:
312-546-3925
You may have seen us featured in: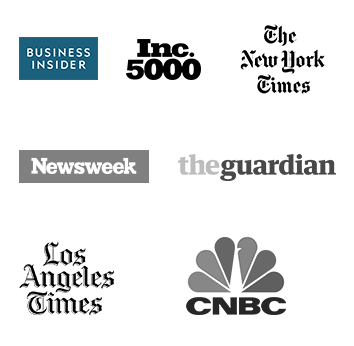 GOGO Charters Chicago

8046 S Cottage Grove Ave #100, Chicago, IL 60619, USA

(312) 546-3925
More About Group Travel in Chicago
Helpful Bus
Rental Resources
Latest
Blog Posts