Here are just a few of the companies we've worked with: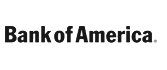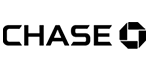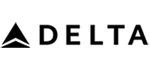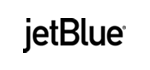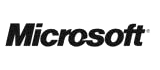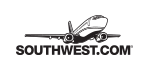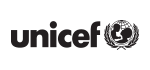 Tips for Anyone Going to the Park
CALL 1-855-826-6770 FOR CHARTER BUSES TO SIX FLAGS OVER TEXAS
Let's start with some do's and don'ts that everyone needs to know for a successful trip to Six Flags, no matter how old you are or how many people you're bringing along.
Do:
1. Check the hours.
Six Flags's operating hours change constantly, and nothing's more embarrassing than showing up with an entire busload of people and realizing the park isn't open yet (or won't open that day at all!) The best place to check the operating hours is on Six Flags's website. Pull a Santa Claus and check it twice, just to be sure. You can also call 817-640-8900 for park hours.
2. Visit when the park isn't super busy.
Once you know when Six Flags is open, you may want to plan your visit for a time when the park won't be too crowded. No one likes waiting in line, but you especially don't want to be stuck in line all day when you have 50 kids with you. Six Flags recommends visiting on weekdays during the summer or any day the park is open during April, May, early June, and September.
Even if you're at the park on a busy day, you can be strategic to avoid 2- or 3-hour waits. Plan to get on the most popular rides (or just your favorites) right after the park opens or after 5 p.m., when most of the crowds will have dispersed.
3. Be patient with security.
Everyone in your group will have to pass through a metal detector and have their bag inspected. You can pack light to make the process go faster, but you'll probably still have to wait in line. But hey, roller coasters are on the other side of that line!
4. Be patient with the weather, too.
Unfortunately, Six Flags Over Texas doesn't offer refunds for inclement weather, and if the weather does start acting up, the park may have to close some rides. The good news is that the rides will reopen as soon as it's safe for them to do so. We recommend shopping, having a milkshake at Johnny Rocket's, or seeing an indoor show while you wait for the rides to start running again.
5. Take advantage of the facilities the park offers.
Check the park map online ahead of time to figure out where restrooms, the First Aid Station, ATMs, and the Baby Care Center are located. You don't want to wait until someone is bleeding or having a bathroom emergency to discover where you need to go.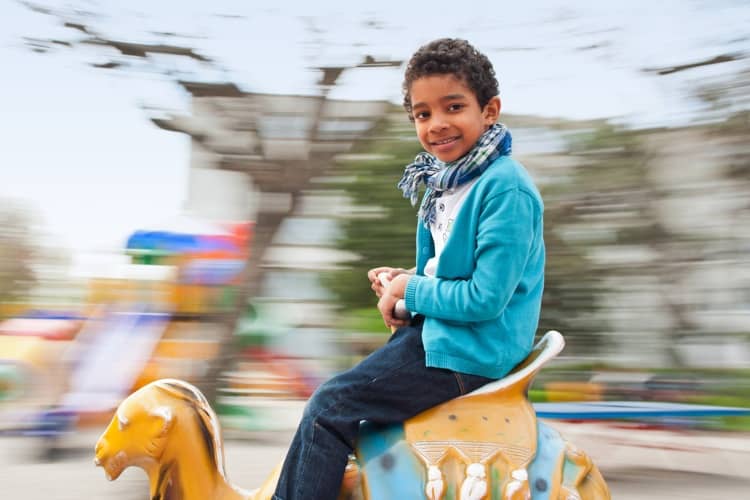 Don't:
1. Be rude.
Six Flags will kick people out for line-jumping, profanity, and roughhousing. Hopefully no one in your group would do any of that anyway, but if you're traveling with kids, warn them that they need to be respectful during their stay in the park. No one wants to lose the chance to go to Six Flags for a few bad choices.
2. Keep your hat and sunglasses on while you ride a roller coaster.
The park has a Lost and Found and will help you find lost items if they can, but if your sunglasses or baseball cap fall off while you're on THE JOKER, Six Flags can't guarantee you'll get them back. Leave loose items with a friend who's not riding, or rent a locker to store them in.
3. Take a selfie on a roller coaster.
See above. No live-streaming or pictures on the rides. If your phone or camera falls from your hand during a 360-degree loop, the park can't replace it for you.
4. Bring your pet along.
Animals aren't allowed in the park unless they're service dogs. Leave your fur baby at home or in the hotel.
5. Pack your own food.
You can't bring food, drinks, or coolers into the park. You also can't take alcohol in or out of the park, although you can buy it and drink it inside if you're 21 or older. Leave your snacks on the charter bus so you won't have to throw them out at the park entrance.
Once you know the basics of having a great day at Six Flags, it's time to dive into some tips that are especially helpful for groups.
Tips for Large Groups
Six Flags Over Texas welcomes large groups, from physics classes to scouting troops to coworkers looking for team-building opportunities. Here are some tips to help you navigate Six Flags if you're traveling on a charter bus with anywhere from 10 to hundreds of people.
1. Book tickets in advance.
Six Flags offers discounted tickets for groups of 10 or more, but you'll need to book your tickets in advance. You can do so by visiting the Six Flags website, by printing off and mailing in a group order form to PO Box 90191, Arlington, Texas, 76004-0191, or by calling 817-640-8900 ex. 4950 (Mon-Fri from 9 a.m. to 5 p.m. CST).
If you book by mail or by phone, you'll need to do so at least 14 business days before your trip. If you choose to book online, you can do so at any time if you print your own tickets, and must do so four business days in advance if you want to pick them up at will call. You won't have to reserve two weeks in advance unless you want your tickets mailed to you.
2. Pay for parking in advance too.
Parking is $30 for a car, a van, or a bus–so you'll save a ton of money by only paying for one or two buses instead of a long line of cars. When you book your parking, make sure you mention that you're coming on a charter bus. Your driver will receive free park admission with their commercial driver's license as long as you book parking in advance.
3. Plan your activities.
Six Flags offers corporate team-building activities as well as science-based learning opportunities for students. If you're interested in participating in any of the special programs the park offers or in organizing your own program while within the park, just call the Six Flags representative at 817-640-8900 ex. 4950 and ask for more information.
4. Figure out what you're going to eat.
You have several options for feeding a large group at Six Flags. If people are paying for food with their own money, they can choose from options like brisket at JB's Smokehouse Barbeque, burgers at Johnny Rocket's, and buffalo chicken fingers at Rancho de Pollo. You can also purchase meal vouchers to help everyone pay for the meal of their choice.
If you'd like for everyone to eat together and don't want to worry about vouchers, Six Flags offers catered meals in the large Picnic Grove and the smaller picnic pavilions. School groups can even request a Speedy Express School Picnic, which features dishes like barbecue, chicken tenders, baked beans, and soft drinks. As the name indicates, the school picnic is designed to be served and eaten quickly so kids can get back to learning and riding.
Decided that you want to request meal vouchers or a catered picnic? Just let the representative know when you call to book your tickets.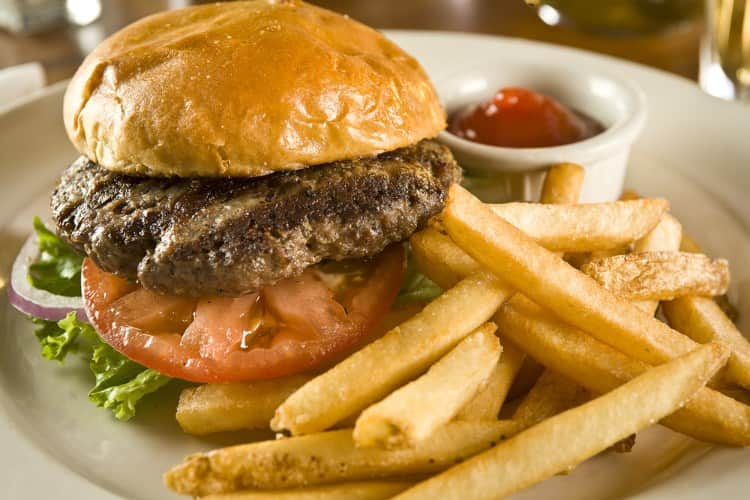 5. Arrange a meeting place and time.
This is old hat for most teachers and coaches, but in all the excitement of planning for Six Flags, don't forget to designate a place and time for everyone to meet up if you separate. Letting people split into smaller groups is a good idea if you don't have young children with you and want to experience more rides, but it's stressful to try to text everyone at the end of the night. (especially when at least one person has probably let their phone die.)
Of course, if you're traveling with small kids, you won't be splitting up. But you'll have to deal with making sure everyone is safe, comfortable, and having fun. We have advice for that too.
Tips for Traveling with Young Kids
If you're going to Six Flags with little ones who can't handle roller coasters, Bugs Bunny Boomtown will be your center of operations. This Looney-Tunes themed area features ten kid-friendly attractions, including the Bugs Bunny Cloud Bouncer and Marvin the Martian Space Rockets. When your kids need to cool off, take them on the Daffy Duck Bucket Blasters.
Boomtown also offers facilities to keep kids and parents relaxed and comfortable. Shaded areas give you a place to rest and escape the Texas heat, and the Baby Care Center provides a quiet environment for feeding and changing infants and toddlers. Although it hopefully will never be necessary, the "Lost Parents" area, where kids are taken if they're separated from their guardians, also lies in Boomtown. If a child wanders away from you, a theme park staff member will take them to "Lost Parents" to wait while other staff members search for you.
One last tip if you have little ones: you can still enjoy some of the thrill rides that your kids may not be tall enough or brave enough for. If you're traveling with another adult, tell the staff member at the ride that you'd like to use Kid Swap. One of the adults can wait with the kids while you ride, and then you can switch places.
Tips for Visitors with Disabilities
If you or some of the people you're traveling with have a disability, your first step will be to read the Six Flags Guest Safety and Accessibility Guide, which can be found online as well as in the parks. The guide describes in detail which rides are safe for people with specific illnesses and disabilities. Here are a few quick details to take note of before you dive into the entire guide:
The park itself and its stores, restaurants, and shows are accessible for those with mobility limitations, but rides may or may not be.
People with any type of disability are allowed to have a certified service animal and a personal care assistant if needed. Guests who are blind or have low vision are therefore welcome to bring their service dog or a guide if they choose.
Guests who are deaf or hard-of-hearing can request assistive listening devices when arriving at the park and can also request American Sign Language interpretation 7 days in advance. If you need ASL interpretation, call 817-640-8900 ex. 4500.
Deaf or hard-of-hearing visitors may also want to attend Deaf and Hard-of-Hearing Awareness Day, where ASL interpreters will be stationed at shows and events throughout the park.
Attraction Access Passes are available for guests who are unable to wait in a regular queue due to a disability. However, you must show a doctor's note at Guest Services in order to receive one of these passes. The pass should not state the disability but does have to state that you have an ADA- or state-designated disability that means you cannot wait in a regular line. It also must contain your doctor's name, address, phone number, and signature. If you will need an Attraction Access Pass, make sure to get in touch with your doctor several days before your visit to be safe.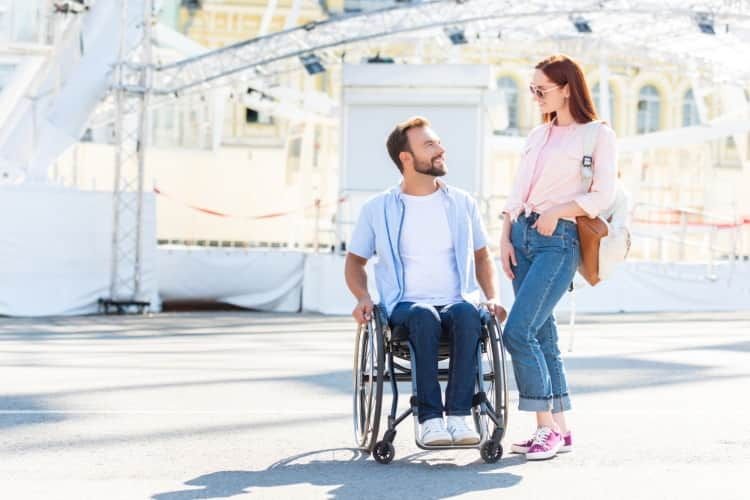 Once you've made plans to ensure everyone in your group will be able to navigate the park, it's time to start planning out what rides you want to go on.
Tips for Choosing the Right Rides
Six Flags Over Texas has more than 40 rides to choose from. So how do you pick which ones your group should prioritize? Here are a few suggestions to help you decide:
If you love thrills:
Adrenaline junkies won't want to miss BATMAN™ The Ride, where you can venture into Gotham and take on loops and corkscrews as your legs dangle freely. Once you've stepped into the shoes of the Dark Knight, you can experience the mind of his archnemesis with a wild ride on THE JOKER, a freestyle coaster where you can never tell which direction you'll be spinning.
If you want to cool off:
Dallas summers can get hot, but don't worry–Six Flags Over Texas is home to the world's first-ever log flume ride, El Aserradero. Follow a winding river through the woods until you suddenly race down two large drops. Still not drenched enough? Board the 12-person Roaring Rapids ride to feel as though you've gone whitewater rafting.
If you want to ride with your entire family:
Climb aboard JUSTICE LEAGUE: Battle for Metropolis to take on Lex Luthor and the Joker and rescue Superman, Batman, Green Lantern, and Wonder Woman. On this interactive dark ride you'll don 3-D glasses and climb into a spinning car that dashes through the streets of Metropolis. Use your "stun gun" to shoot lasers at the animatronic villains and save the Justice League.
Starting to get excited? Check out Six Flags's website to read more about all of the rides you can go on during your visit.
Tips for Finding Entertainment
Rides aren't all you can do at Six Flags Over Texas. In addition to a variety of stores and restaurants, the park features live performances by local bands and costumed Looney Tunes characters for kids to meet.
Six Flags also hosts seasonal events throughout the year. From March through October, the park welcomes musicians, actors, painters, and sculptors for its "Celebrate the Arts" demonstrations. High schoolers who are about to graduate can attend Senior Nite, an all-night celebration held at the park every May, and from late September to early November guests are invited to "Fright Fest," which features spooky performances and Halloween-themed characters.
Prefer the cozy to the scary? Holiday in the Park begins in late November and runs until early January. Bring your sports team or youth group to see millions of holiday lights, decorate Christmas cookies, go sledding, and meet Santa, Mrs. Claus, and the elves. No matter which seasonal event you want to attend, GOGO Charters Dallas can provide a minibus or charter bus to get you there.
Book A Charter Bus for Your Trip to Six Flags Over Texas
With a little advance planning, you can treat your group to an unforgettable day at Six Flags Over Texas. And you'll want to make sure you don't leave transportation out of those plans. If you're traveling with a large number of people, a charter bus offers an easy way to reach the park without having to worry about carpooling or the cost of parking multiple cars.
After a day of roller coasters and water rides, let your kids or coworkers connect to free WiFi while you lean back in a reclining chair and savor the satisfaction of planning a successful trip. Call (214) 431-5792 to book your charter bus, and then get ready for a massive adrenaline rush. You have a lot of roller coasters to conquer.
Rent your charter bus now:
You may have seen us featured in: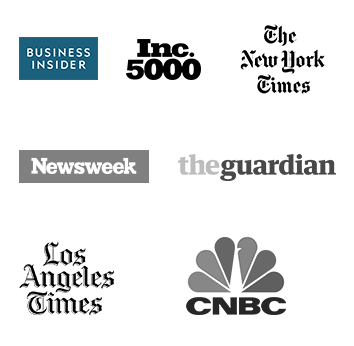 Latest
Blog Posts