Here are just a few of the companies we've worked with: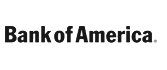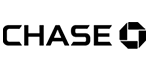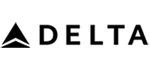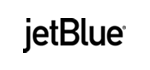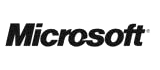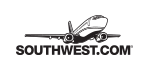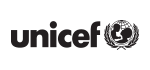 Delaware Minibus and Charter Bus Rentals
When you choose GOGO Charters for your group transportation services in Delaware, you have a lot of bus rental types to choose from! You can rent a full-size coach bus or a compact minibus, depending on your group size and trip needs.
When it comes to amenities, you'll find features like an onboard restroom, TVs and a DVD player, and an undercarriage luggage bay on full-size motorcoaches that have the capacity to carry up to 56 passengers. Minibuses—which are great for small groups staying local or event shuttle service—typically don't have enough space for a restroom or luggage bay.
However, all buses will have great amenities like WiFi, power outlets, overhead storage, and the expert services of a professional bus driver. You can also book an ADA-accessible charter bus rental with essential features like a wheelchair lift, widened aisle space, wheelchair hook-ups, and more. If you need to book an ADA-compliant charter bus, just let your reservation specialist know when you call!
CALL 1-855-826-6770 FOR CHARTER BUSES IN DELAWARE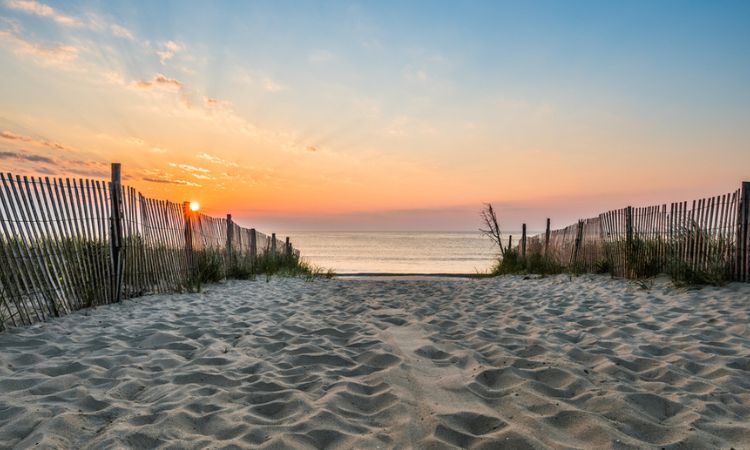 How Much Do Delaware Charter Bus Rentals Cost?
There are a few factors that go into determining your rental costs in Delaware. Charter bus rental prices typically include the distance and duration of your trip, the season you rent your bus in (such as the busy summer season, or around the time of a big event or festival), travel fees like tolls and parking permits, and the type of bus you rent. It's also important to factor in costs like parking fees and driver expenses and gratuity since those costs won't be included in your charter bus quote. For a free, personalized bus rental quote, call us today at 1-855-826-6770.
Charter Bus Rental Services in Delaware
GOGO Charters offers many group transportation services for travelers in Delaware. From summer day trips to Rehoboth Beach to shuttle service for a major event, there's no reason to travel that GOGO Charters can't handle. Some of the services we can provide for you in Delaware include:
Can't find the service you need listed here? Don't worry—this is just a sampling of what GOGO Charters is capable of. To fully understand how GOGO Charters can provide you with the group transportation service you need, call 1-855-826-6770 and speak with a reservation specialist!
Book a Bus to Rehoboth and Delaware Beaches
From ocean views to boardwalk fun, trips to Rehoboth Beach and the Delaware shoreline are always a popular reason to travel. You can make the adventure even more fun with private group transportation operating on your schedule. Need a reason to hit the road? With a bus rental, you can organize an educational field trip to the Delaware National Seashore and explore the area's nautical history, or maybe plan a company outing or family vacation to the Funland amusement park on the Rehoboth Beach boardwalk.
It's always worth renting private transportation and planning a trip to Rehoboth Beach and the Delaware coast around a big summer festival or beach event. Head to an event at the Rehoboth Beach Convention Center, or create your own adventure exploring Delaware's coastal towns. You can visit the Dogfish Head Craft Brewery in Milton with a group to enjoy a beer and cheese pairing tour, enjoy a history tour at Fort Delaware at Pea Patch Island, or catch a show at the Clear Space Theatre in Rehoboth Beach. Wherever you're headed along the Delaware coast, let GOGO Charters get you there.
Wilmington Charter Bus Rentals
If you need a bus rental in Wilmington, Delaware, GOGO Charters has the solution for you. We can pair you with group transportation services for any occasion around Wilmington. Need wedding shuttles to bring guests to your big day at Winterthur Museum, Garden and Library? You can organize customized shuttle routes and schedules from local hotels to this romantic and remote Wilmington highlight. Want to plan a field trip or camp outing to Brandywine Zoo? We have the safe and reliable charter bus rental you need for transporting excitable students and kids, complete with WiFi and TVs with a DVD player.
And while historic Wilmington has plenty of reasons within city limits to plan a trip, this Delaware city is right next to the Pennsylvania border and is less than an hour's drive from Philadelphia. Easily book bus rental services with GOGO Charters for needs like employee commutes from Wilmington, a private trip for college-hopefuls to tour Philadelphia college campuses, and educational school field trips to Philadelphia—just to name a few trip ideas.
Dover Charter Bus Rentals
Dover is the capital city of Delaware and is known for a handful of historic American highlights. Book a bus to visit attractions like the Dover International Speedway for NASCAR races, the Bombay Hook National Wildlife Refuge on Delaware Bay, and the Air Mobility Command Museum at Dover Air Force Base to see dozens of types of aircraft. (Additionally, Air Force and DoD personnel can also rent a discreet government charter bus for official travel on base or for business in nearby Washington D.C.) Just call GOGO Charters at 1-855-826-6770 to book a bus and get your trip from Dover, Delaware started!
Explore the Northeast and Mid-Atlantic from Delaware
One of the best parts about traveling from Delaware is how easy it is to get to some of the best sites and cities in the United States. You can easily rent a charter bus and plan a day trip to destinations like Baltimore and Atlantic City—both within a day's ride! No matter where you want to go in the United States, GOGO Charters can rent you a bus from our nationwide network to get you there easily, comfortably, and on-time.
Book a Charter Bus Rental in Delaware Today
Travel in Delaware with a private charter bus rental from GOGO Charters, and rest easy knowing your trip is going to go off without a hitch. Regardless of the kind of trip you're planning in Delaware, we've got you covered with a fleet of charter bus rentals and various group transportation services to meet every need. Call 1-855-826-6770 to reserve your charter bus rental in Delaware today.
Rent your charter bus now: