Private Shuttle Bus Options
If you're transporting a large number of employees between San Antonio neighborhoods, on-campus office buildings, and other locations, book a full-sized charter bus to make sure that every employee gets to where they need to be on time. Or, if you're a small office whose employees just need transportation to and from work, opt for a minibus that runs on your schedule. Not sure what bus is best? Talk with our specialists to discuss an employee shuttle service that works for you!
CALL 1-844-897-5201 FOR EMPLOYEE SHUTTLES IN SAN ANTONIO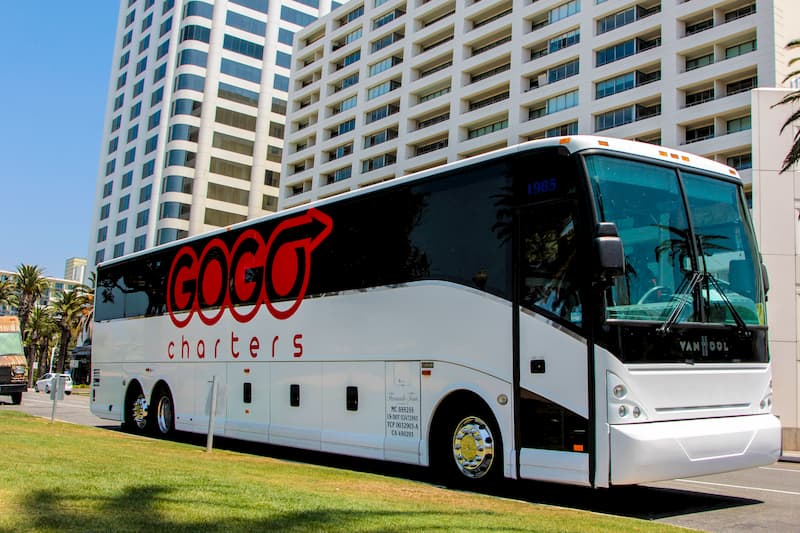 What to Expect on your Corporate Shuttle
While they're on your shuttle, employees can utilize WiFi to catch up on emails, plug into power outlets to charge their work laptops, or simply relax in reclining seats before getting started at the office. Extra laptop bags or lunch boxes can be safely tucked away in overhead compartments to minimize clutter. If needed, we can also make sure your bus is outfitted with ADA-compliant features so that everyone can travel in safety and comfort.
Choose Your Own Route and Schedule
Skip unpredictable or unreliable public transportation options--on your private shuttle, employees can relax and focus on work without worrying about whether they missed their bus stop or whether their train left a few minutes before schedule. Your shuttle will run on a schedule that works for your employees, and will only stop at locations you've pre-approved. Plus, your corporate shuttle can be extra helpful for employees who might otherwise have long commutes, or who don't live near public transportation. If you're planning to transport employees from outside of San Antonio, we can help you reach suburbs like Terrell Hills, Hollywood Park, and many more.
Short-Term and Long-Term Options
Need a shuttle for a month? Maybe your office is undergoing construction and your employees are parking offsite, or maybe local public transportation routes are being temporarily disrupted. Either way, we've got you. Want to lock in your private shuttle for the foreseeable future? We can do that for you, too! Our representatives are always happy to discuss contract terms that will best serve your business.
Book Your San Antonio Private Shuttle Bus Service Today
Trust GOGO Charters to get your employees to your office in a safe, comfortable, and timely manner. Give our team a call at 1-844-897-5201 to reserve a corporate shuttle for your employees, and never worry again about how your employees will get to your office!
Frequently Asked Questions about Shuttle Services in San Antonio
How much do employee shuttle services in San Antonio cost?
The price of San Antonio shuttle services varies depending on a number of factors. This includes the duration of your service, the distance traveled, the number of buses you reserved, and any special amenities requested on your shuttles. The easiest way to determine the price of your bus rental is by calling and talking to a GOGO Charters reservation expert at (210) 568-8122.
How do I reserve a San Antonio shuttle service for my employees?
GOGO Charters can help you organize and personalize a shuttle service exactly to your company's needs. All you need to do is give us a call with your transportation requests, and we'll handle the rest.
Can I reserve more than one bus for my San Antonio shuttle service?
Absolutely! We'll help you build a fleet of buses for your shuttle routes. You can request several full-sized charter buses for your large business or a few minibuses for your smaller team. Need to mix different types of buses? No problem. Just ask your rental expert about what models of bus will best suit your needs.
Who can book a shuttle service in San Antonio?
We're here to assist any San Antonio business that needs employee shuttle services. From medical professionals who need a safe, sanitized shuttle to small businesses who need to get employees to and from work, GOGO Charters will have all your transportation taken care of.
Is there a limit on how long my shuttle service can run?
At GOGO Charters, we work with your company's schedule, wherever your employees need to go in San Antonio and whenever they need to be there. Whether you need a shuttle service for one week or one month, we'll make sure you're covered.
Rent your charter bus now:
1-844-897-5201
You may have seen us featured in: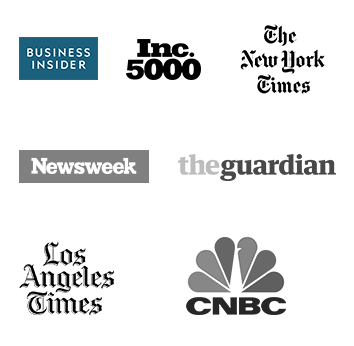 Gogo Charters San Antonio

10415 Perrin Beitel Rd Suite 101, San Antonio, TX 78217, USA

(210) 568-8122
More About Group Travel in San Antonio
Helpful Bus
Rental Resources
Latest
Blog Posts