What to Do in San Antonio This Spring
Spring means festival season in San Antonio. Massive celebrations like Fiesta and Mardi Gras draw thousands of visitors to the city, and smaller festivals like Monarch Fest and San Antonio Flavor welcome business travelers and wedding guests looking for something fun to do in between scheduled events.
Whether you came to San Antonio for a festival or just want to stop by one during your free time, GOGO Charters can help. Just like any other major city, San Antonio has limited parking during large events. Reserving a private bus rental to drop off and pick up your group can save you a ton of time and stress. Our buses also come with reclining seats and air-conditioning so you can relax and cool off after a day of walking in San Antonio's spring heat.
Ready to begin planning? Keep reading to discover all of the eclectic seasonal events San Antonio has to offer, and then call 210-568-8122 to book your transportation to whichever festival you choose to attend.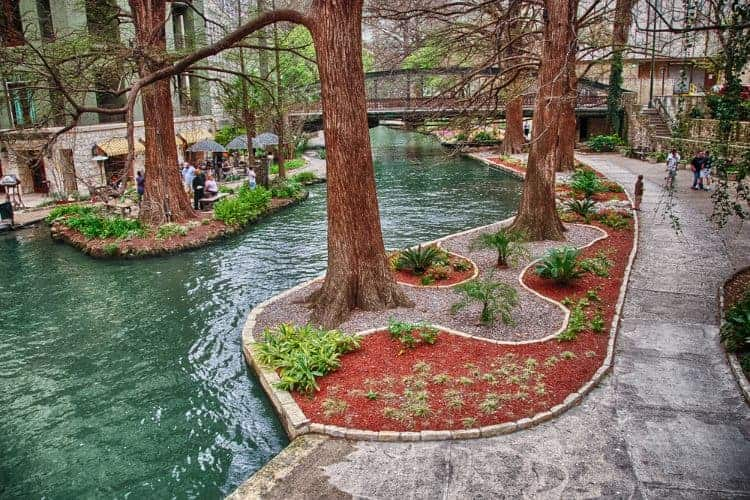 Mardi Gras
You don't have to go to New Orleans to experience an amazing Mardi Gras celebration. The San Antonio festival begins with the Royal Mardi Gras Masquerade Gala, where guests dress in formal wear, masks, and beads to play casino games, dance, and eat a Cajun buffet.
Tickets for the gala cost money and often sell out, but the main attraction, the Festival & River Parade, is completely free. During this daytime event, booths along the River Walk serve Mardi Gras-themed treats and cold Bud Light while krewes float down the river on decorated boats. (Yes, Bud Light is a sponsor.) After the River Parade ends, you can keep strolling along the River Walk to explore the Mardi Gras Artisan Show and buy handcrafted pottery, jewelry, and wood carvings.
When: During Mardi Gras (usually Feb. or early Mar.)
Where: The River Walk, 849 E Commerce St, San Antonio, TX 78205
St. Patrick's Day
St. Patrick's Day prompts another massive celebration along the River Walk. The river will be dyed green before 12 decorated floats coast down it, carrying musicians and dancers performing Irish songs. On dry land, booths sell Irish food, green Bud Light, Irish novelty items, and handmade crafts.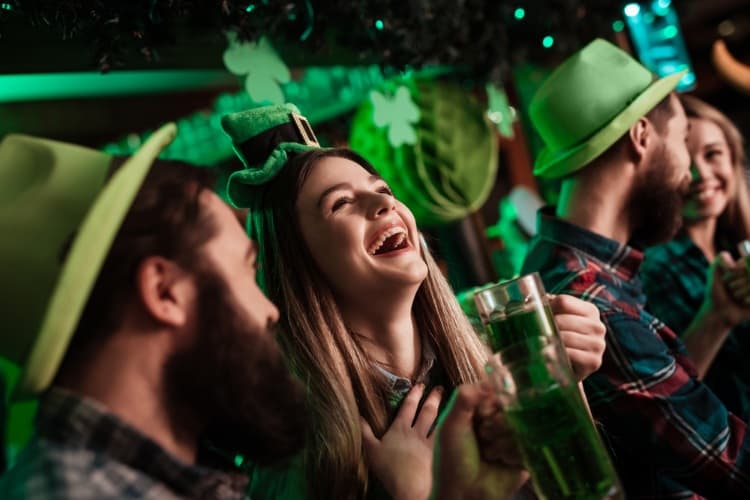 Before and after the boat parade, dancers and musicians will perform on the main stage. You can also cheer on the participants in the tater tot eating contest, help your kids complete the interactive Passport to Ireland activity, get your face painted, and have henna drawn on your hands.
When: The weekend closest to St. Patrick's Day
Where: The River Walk, 849 E Commerce St, San Antonio, TX 78205
Monarch Fest
The National Wildlife Federation named San Antonio the first Monarch Champion City in 2017. As part of its efforts to protect this special butterfly, the city hosts Monarch Fest at the San Antonio Zoo every March.
This two-day festival is ideal for groups of kids, whether that means a sports team, a school group, or a religious organization. Have your charter bus drop you off at the zoo so you can treat your students to games and crafts that help them learn about monarch butterflies and their migration patterns. All attendees also receive free native milkweed and nectar plant seeds.
When: Late March
Where: San Antonio Zoo, 3903 N St. Mary's St, San Antonio, TX 78212
San Antonio Flavor
This food festival features small plates from more than 30 local restaurants, craft beer, wine, and signature cocktails. You can also witness a Live Culinary Showdown (like Chopped, but live!) starring four San Antonio chefs. Contemporary art and live music round out the celebration. Let GOGO Charters be your DD so your group can enjoy the party.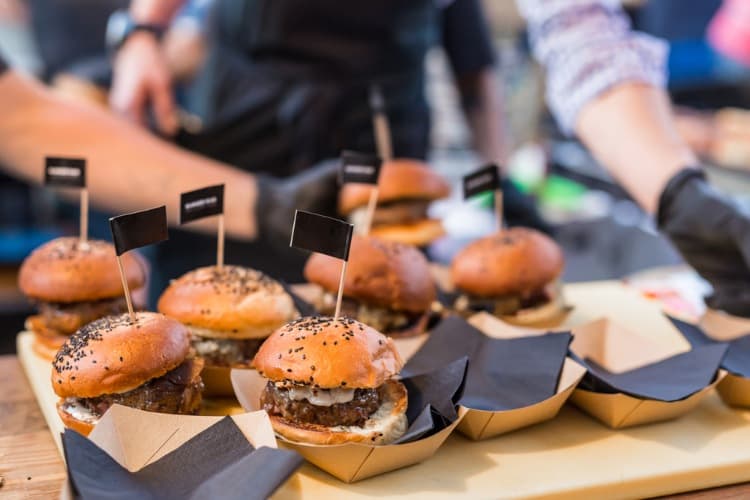 When: Late March
Where: San Antonio Museum of Art, 200 W Jones Ave, San Antonio, TX 78215
Baskets & Blankets
This event raises money for Eva's Heroes, a foundation created by Eva Longoria to support young adults with intellectual disabilities. Guests can bid on picnic baskets donated by local chefs while playing retro outdoor games and listening to live music. The event also takes place in the beautiful San Antonio Botanical Garden, so you'll be surrounded by picturesque trees, plants, and flowers while you have your picnic.
When: Late March
Where: San Antonio Botanical Garden, 555 Funston Pl, San Antonio, TX 78209
Valero Texas Open
This PGA tour stop draws professional golfers like Andrew Landry, Jordan Spieth, and Corey Conners to San Antonio every spring. The event also raises money for charity through the Valero Benefit for Children. Ask a minibus to drop you and your coworkers or clients off near the golf course so you can witness this exciting tournament.
When: Late March or early April
Where: 23808 Resort Pkwy, San Antonio, TX 78261
Poteet Strawberry Festival
Poteet calls itself the "Strawberry Capital of Texas," and the city has hosted a festival to celebrate its signature crop for more than 70 years. Shop at booths selling fresh strawberries, jams, jellies, and desserts, see concerts by country and Tejano musicians, go on carnival rides, and watch demonstrations by rodeo performers and gunslingers.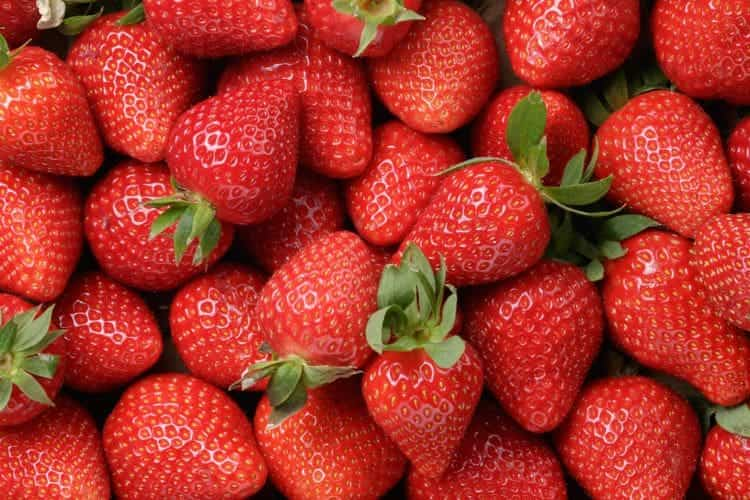 Poteet is about 40 minutes from the center of San Antonio, so you'll need to either drive yourself or rely on a charter bus. If you don't have enough drivers in your group to get there or the cost of renting multiple cars is too high, a bus can be a great option.
When: Early April
Where: 9065 TX-16, Poteet, TX 78065
San Antonio Book Festival
If you're in charge of a creative writing class or an after-school program, you won't want to miss this free festival. SABF takes place at the Central Library, the adjoining Southwest School of Art, and in the streets surrounding them. You can attend panels and readings by children's, YA, and adult authors, browse booths set up by independent publishers and local bookstores, and stop to grab lunch at one of the festival's many food trucks.
In past years the festival has featured authors like Laurie Halse Anderson, Christopher Paul Curtis, and Meg Medina, so expect big crowds and rapidly filling parking lots. If you're bringing a large number of people, you can save a few parking spots for others by taking a minibus instead of having everyone drive separately.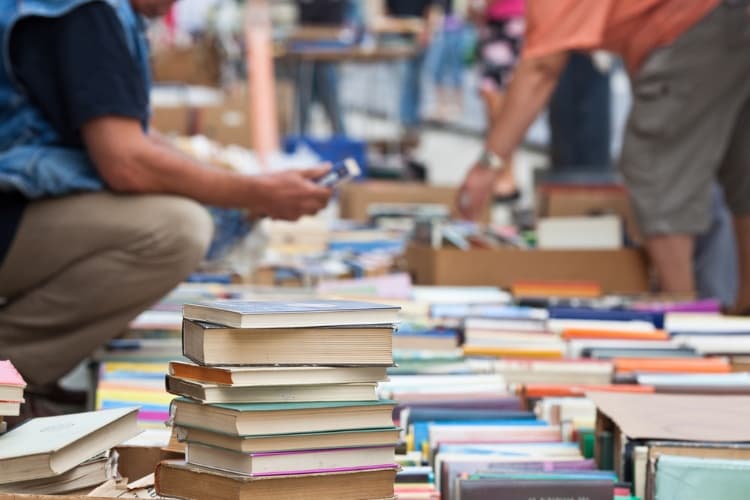 When: Early April
Where: 600 Soledad St, San Antonio, TX 78205
Fiesta San Antonio
Fiesta, the biggest event of the spring in San Antonio, began as a celebration of the battles of the Alamo and San Jacinto. It's now expanded to include three solid weeks of events. Attend Taste of the Republic to sample delicious Texas cuisine, or go to one of the many Fiesta scholarship pageants for kids and teens. If one of your loved ones has an intellectual disability, they won't want to miss the Fiesta Especial events designed especially for them.
Two of Fiesta's biggest events are Fiesta Fiesta, a massive carnival at Hemisfair, and the Battle of Flowers Parade, which regularly draws crowds of more than 550,000 people. The parade includes a stunning array of floats adorned in thousands of flowers and created by local businesses and schools. It's also the only major parade in the U.S. run entirely by women.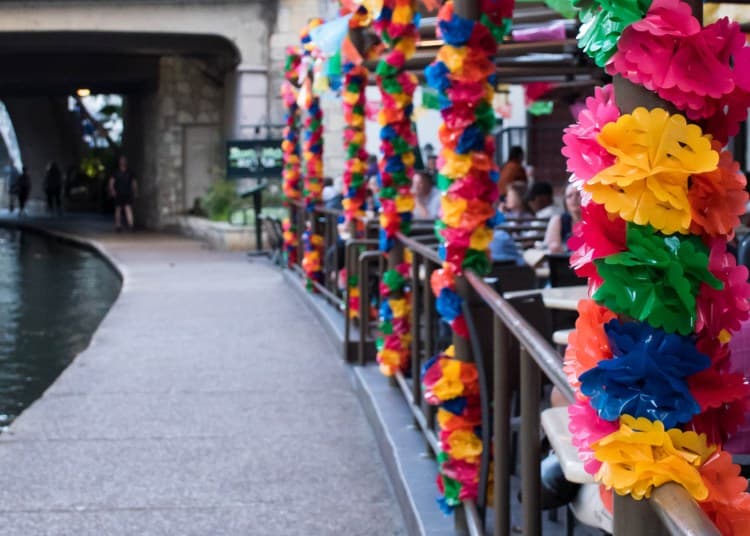 When: Middle of April
Where: 434 S Alamo St, San Antonio, TX 78205
Tejano Conjunto Festival
Hosted by The Guadalupe Cultural Arts Center, the Tejano Conjunto Festival provides the perfect opportunity for your group to dance to Tejano music performed by local bands and singers. This festival begins on a Friday night and features two full days of music on Saturday and Sunday. If you want to go, your charter bus can drop you off near Rosedale Park so you won't have to worry about finding parking.
When: Middle of May
Where: 303 Dartmouth St, San Antonio, TX 78237
Zoo La-La! – A Taste of San Antonio
Chefs from more than 50 local restaurants show off their best dishes at this annual fundraiser for the San Antonio Zoo. Stroll past the animal exhibits while sampling small plates, sipping craft beer and wine, and listening to live music. If you want to plan an outing with your coworkers, book a minibus to shuttle you to and from the event so everyone can enjoy drinks without worrying about driving.
When: Middle of May
Where: San Antonio Zoo, 3903 N St Mary's St, San Antonio, TX 78212
Armed Forces River Parade
Since San Antonio is home to many service members and their families, the Armed Forces River Parade is consistently one of the most popular events in the area. This free parade features 25 floats decorated in red, white, and blue and carrying representatives from all the branches of the U.S. military. Classic patriotic songs play as the floats coast down the river and the service members wave to people watching from the shore.
When: Middle of May
Where: The River Walk, 849 E Commerce St, San Antonio, TX 78205
Book Your Spring Trip to San Antonio
Once you know which festivals and events your group can't miss in San Antonio this spring, draw up an itinerary and call GOGO Charters at 210-568-8122 to book your transportation. An air-conditioned bus with an experienced driver is one of the easiest ways to navigate the city, and you can focus on enjoying the festivals instead of focusing on traffic or directions. Our reservation specialists would love to help you make the most of your time in South Texas during the most colorful time of the year.
Tags In
Do you need to rent a charter bus?
Do you need a long-term shuttle service?
We offer contracted shuttle services for businesses, schools, hotels, and more. Contact our experts at 1-844-897-5201 to discuss your long-term transportation plans.