Choose GOGO Charters For Your San Antonio Wedding Festivities
Prepping for your wedding can be an intense time in your life, but luckily, guest transportation doesn't have to be a part of that. Our extensive connections in the transportation industry are proof that we can provide you with a bus rental that is modern, cost-effective and equipped with a full-range of luxurious amenities.
Get paired with bus rentals ranging from 18-, 24-, 28-, 35-, 40- and 56-passenger models. In addition, customize your buses based on the size, location, color and theme of your San Antonio wedding. If you're going with the classic white color combination, we recommend going for the all-white fleet. If salmon pink is your favorite shade, go for the all-black fleet for a striking contrast. Whatever you decide, each shuttle is sure to impress all your guests.
When you've picked your fleet, it's important to customize each bus based on entertainment, comfort and efficiency. The plush, reclining seats are a must if you're expecting elders, whereas the free WiFi is a necessity for the younger generation. Collectively, having a restroom on-board along with AV entertainment is a plus factor for longer trips. It'll reduce the constant need for pit-stops and will ensure that your bridal party arrives on time to the wedding site. Moreover, the presence of numerous electrical outlets will allow your guests to charge their electronic devices wherever they may be.
Want to book transportation for more than one wedding event? No worries! Plan ahead and reserve a shuttle for the nerve-wracking rehearsal dinner, the rowdy bachelor and bachelorette parties and the day you finally solidify your union.
Excited to check something else off your list? We're happy to help! Contact us at (210) 568-8122 for a free, no-obligation wedding transportation quote!
CALL (210) 568-8122 FOR WEDDING BUSES IN SAN ANTONIO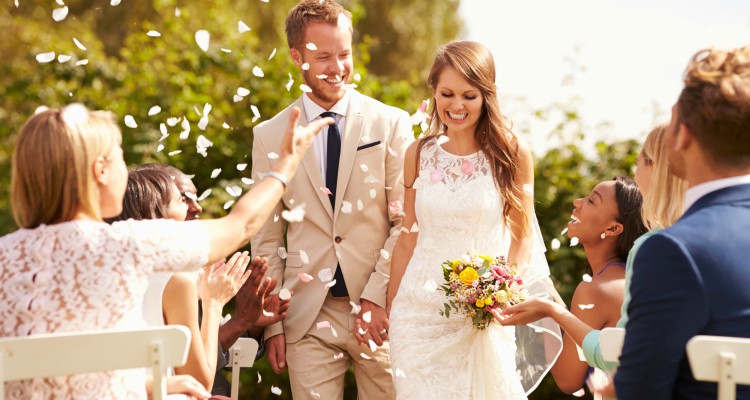 Reserve a Private Shuttle for Your San Antonio Extravaganza
San Antonio is known for its abundant colonial history. From intricate cathedrals to revered cultural landmarks, there's several places to host your wedding service. If you use GOGO Charters as your transportation provider to any of these locations, your driver will ensure that you maintain a punctual schedule from the time you arrive to the time you leave. Rest assured, your guests will be safely shuttled to the altar, church or wedding dinner, with plenty of time to spare. Simplify your wedding planning and browse through our list of top San Antonio wedding locales broken down by category:

Cathedrals

Address: 115 Main Plaza, San Antonio, TX 78205
Phone: (210) 227-1297

National Shrine of the Little Flower Basilica
Address: 1715 N Zarzamora St, San Antonio, TX 78201
Phone: (210) 735-9126

Churches

Little Church of La Villita
Address: 508 Villita St, San Antonio, TX 78205
Phone: (210) 226-3593

Address: 701 E Pyron Ave, San Antonio, TX 78214
Phone: (210) 922-0543

St. Joseph's Catholic Church
Address: 623 E Commerce St, San Antonio, TX 78205
Phone: (210) 227-0126

Outdoor venues

Address: 950 E Grayson St, San Antonio, TX 78208
Phone: (210) 271-9145

Jack Guenther Pavilion
Address: 210 W Market St, San Antonio, TX 78205
Phone: (210) 507-4849

San Antonio Botanical Garden
Address: 555 Funston Pl, San Antonio, TX 78209
Phone: (210) 536-1400

After the ceremony, start the celebration early with your minibus. Your driver will drive you to your reception while you get pumped with drinks, music, and an assortment of drinking games.
"Ring" in the Celebration with GOGO Charters
Before you get married, there's still cause for celebration— The engagement party is still one of the milestones that lead up to the big day. Celebrate with all your loved ones by your side by hosting a party at local San Antonio venues. Plan a happy hour with friends at Cured for colorful, eccentric cocktails, or go the dinner route and invite a maximum of 52 guests to Bliss, for some contemporary American cuisine.
Book a Private Motorcoach to A San Antonio Bridal Shower
It's time to finally shower the bride with endless gifts! Plan a surprise bridal shower at trendy spots such as The Veranda— also known as the "castle on the hill:" the perfect mix of modern and cozy. If you want a smaller location, try out a quaint lunch spot such as the Madhatters Tea House & Cafe, to feed the bridal party scrumptious scones, savory sandwiches and a warm pot of afternoon tea. Let GOGO Charters drop you to any location of your choice, to ensure that this bridal shower in San Antonio is the bride's dream come true.
A Charter Bus for One Last Hoorah
It's essential to have an unforgettable bachelor and bachelorette party to celebrate your last night of being a lone wolf. Gather your gaggle of girls or blush of boys and reserve a state-of-the-art minibus to start partying before your long night out. The climate-controlled interiors will guarantee wrinkle-free outfits, while the onboard luggage cabins can store all the liquor you can possibly carry. Get dropped off at Howl at the Moon for their renowned bucket drinks or check out SoHo Wine & Martini Bar for over-the-top cocktails. Wherever you go, you'll be sure to have a great night filled with singing, dancing and up-beat music!
Streamlined Travel for the Wedding Guests
Are your guests travelling across state borders or even cross-country to attend your wedding? Organizing wedding transportation can be difficult and worrisome, but with GOGO Charters, you'll never worry about your guests' transportation again. If driving is an issue for your out-of-town guests, arrange for a shuttle to pick them up and bring them to San Antonio. This will prove to be helpful for your guests, considering it's an affordable option, and they can make the most of their time by getting ready in the restroom on the charter bus. Instead of drinking multiple cups of coffee to stay awake behind the wheel, they can rest on their reclining seats and get their last few hours of Z's before the big day.
Are your party people arriving at the last minute to San Antonio International Airport? Reserve a private shuttle with GOGO Charters so that you can be the first to greet them when their plane lands. The bus driver will drop them off at their hotel so guests can prepare for your special day without any additional travel stress. They will be safe and sound, without worrying about the ins and outs of traveling in an unfamiliar city.

Furthermore, we know that you've spent hours planning your special day, and you know that wedding planning is a stressful time for wedding coordinators. Luckily, GOGO Charters can handle all your wedding day transportation so you have one less thing to worry about. After your guests have been dropped off at their appropriate hotel, we can provide another wedding shuttle to transport them to the venue. Providing group transportation will ensure that they will arrive on time without needing to take public transportation, navigate through San Antonio's busy streets, or waste time hunting for parking spots.

If the reception and the ceremony are hosted at spots miles away from each other, this overcomplicates transportation for your guests. Make them your priority and arrange for a motorcoach for fast and simplified group travel.
Plan your San Antonio Wedding with GOGO Charters
GOGO Charters aims to make wedding planning a whole lot easier so that you can enjoy the process leading up to the final moment. By utilizing our group travel services, you'll no longer be a bride- or groom-zilla, but instead, you'll be carefree and at peace. If certain events of your wedding are in nearby Texas cities such as Austin, Houston, or Dallas, not a problem— your private shuttle can take you anywhere near or far. Even if you need to shuttle for other services besides a wedding, like sports events, corporate trips, personal parties, or field trips, we'll get you there. Speak to a 24/7 representative at (210) 568-8122 for a free, personalized quote!
Rent your charter bus now:
1-855-826-6770
You may have seen us featured in: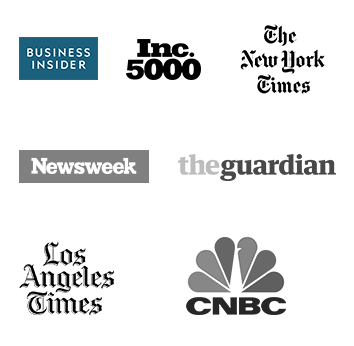 Calculate Rates
from San Antonio, Texas
Gogo Charters San Antonio

10415 Perrin Beitel Rd Suite 101, San Antonio, TX 78217, USA

(210) 568-8122
More About Group Travel in San Antonio
Helpful Bus
Rental Resources
Latest
Blog Posts