Professional Wedding Shuttle Services in San Antonio
Getting married is an exciting time for couples. You're making memories with loved ones to last a lifetime. There are a few memories you shouldn't have to make though—like the dread of guests arriving late after battling traffic to your River Walk venue or having everyone call you while circling the busy lot at Historic Sunset Station. GOGO Charters can help eliminate any and all travel-related stressors on your big day with a private shuttle service.
Our wedding shuttle services can accommodate ceremonies and other wedding-related events across San Antonio. The charter buses in our network include 18-passenger models perfect for bachelorette parties and 56-passenger motorcoaches for day-of shuttles around town. Ride to popular nightclubs like Bonham Exchange to celebrate your "last hurrah," or shuttle guests to your ceremony at the San Antonio Botanical Gardens. Your group will have an assigned charter bus driver to serve as your built-in DD for a long day of celebrating.
CALL (210) 568-8122 FOR WEDDING BUSES IN SAN ANTONIO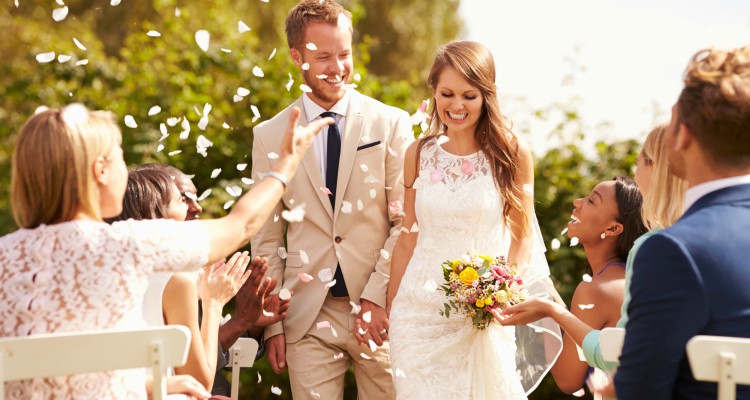 Leave the Transportation Logistics to GOGO Charters
Planning a wedding takes a lot of time and effort from couples, families, and wedding planners. Transportation can easily fall to the bottom of a to-do list when there's so much to think about. Renting a wedding shuttle in San Antonio can help keep your service running according to schedule and ensure your guests are relaxed and ready to celebrate your union.
Instead of stressing to navigate, park, and arrive on time, all of your guests can sit back in reclining seats and enjoy the ride to your venue. Your reservation expert can assist you in organizing any pick-up and drop-off schedules for your guests. Just make sure you have important details like passenger count and venue addresses on hand when giving us a call.
Wedding Motorcoaches for Weddings of All Sizes
No matter the size of your wedding, GOGO Charters will have the transportation covered for all your guests. We have a large selection of charter bus partners throughout Texas that provide a wide selection of motorcoaches. We'll find a minibus or charter bus to fit your wedding size and needs. Are you having a massive wedding with hundreds of guests? Don't worry, we've got you covered too. Your reservation specialist can build a fleet of buses to shuttle your long guest list to your extravagant San Antonio venue.
Upgrade Your Wedding Shuttle with Premium Amenities
A GOGO Charters shuttle bus rental doesn't just stop at having a driver and set of wheels for your big day. The many charter buses in our network can include a variety of amenities to keep your guests comfortable. Request features like TVs with DVD players for passengers to stream their favorite memories of you and your partner. Book a bus with WiFi and power outlets so everyone can keep their devices charged up and upload photos to social media before and after the big event. We can also book you an upscale bus with leather seats to give your guests a luxurious ride to your wedding.
ADA-Accessible Shuttles for Wedding Services
Nobody should have to miss out on your wedding celebration because of mobility concerns. If you have elderly family members or friends with mobility devices, GOGO Charters can easily book an ADA-compliant shuttle for your wedding. The ADA-accessible buses we charter can include features like wheelchair lifts, wider aisles, additional handrails, and specialized seats for passengers who can't transfer from their mobility devices. Grandma wouldn't miss your wedding for the world, and GOGO Charters is here to help make that happen with safe and accessible transportation.
Shuttle to Weddings Across San Antonio
San Antonio is a big city and picking a wedding venue can be tough. The city is home to dozens of venues, including beautiful historic sites that are suitable for all types of ceremonies. If you're planning your service at a cathedral, you may not have an on-site reception space. Reserving a reception space separate from your ceremony space can get messy as everyone travels between the two. Your guests will arrive at varying times, and this can cause your reception to start later than anticipated. Leave the transportation between venues up to GOGO Charters. Guests can load onto a wedding shuttle and get the party started early on the way to your reception.
Here are just a few popular wedding venues to consider on your search:
Pearl Stable at the Historic Pearl
Address: 307 Pearl Parkway, San Antonio, TX
Phone: (210) 212-7260
Little Church of La Villita
Address: 508 Villita St, San Antonio, TX 78205
Phone: (210) 226-3593
Lambermont Events
Address: 950 E Grayson St, San Antonio, TX 78208
Phone: (210) 271-9145
Jack Guenther Pavilion at the Briscoe
Address: 210 W Market St, San Antonio, TX 78205
Phone: (210) 507-4849
San Antonio Botanical Garden
Address: 555 Funston Pl, San Antonio, TX 78209
Phone: (210) 536-1400
Historic Sunset Station
Address: 1174 E Commerce St, San Antonio, TX 78205
Phone: (210) 474-7640
Enjoy Your Bachelor and Bachelorette Parties to the Fullest
The last thing anyone should have to worry about during a bachelor or bachelorette party is who will be DD. Leave the after-party driving to us! Your GOGO Charters bus rental will include a personal driver who's working with your party schedule. Plan a bar hop around the Southtown or Tobin Hill neighborhoods for your last hurrah with your closest friends. Enjoy your drinks and night out while your driver handles safely shuttling your group home. Are you planning to drink on your charter bus? Let your reservation expert know so we can plan accordingly with our transportation partners and your driver.
Book a San Antonio Wedding Shuttle Today
We know you have a lot on your plate while planning a wedding, and renting a charter bus can come with a lot of additional questions. If you're not sure where to start on your rental journey, check out our guide to charter bus rentals. This will cover all the basics on where to start when renting your shuttle with GOGO Charters. Still have a few questions about charter bus pricing or how our rentals work? No problem! Our team is available around the clock at (210) 568-8122 to answer any questions and to get you a personalized quote for your wedding transportation.
Rent your charter bus now:
(210) 568-8122
You may have seen us featured in: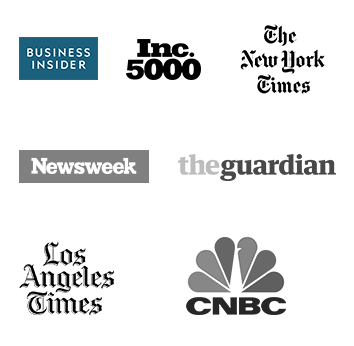 Gogo Charters San Antonio

10415 Perrin Beitel Rd Suite 101, San Antonio, TX 78217, USA

(210) 568-8122
More About Group Travel in San Antonio
Helpful Bus
Rental Resources
Latest
Blog Posts