Versatile Band Tour Bus Solutions
CALL 1-855-826-6770 FOR CHARTER BUSES IN NASHVILLE, TENNESSEE
No matter what your group's purpose may be, GOGO Charters is committed to providing the most modern, efficient entertainer bus and sleeper coach rentals in the industry. Similar to our charter bus booking process, we take the time to sift through a number of band tour buses and luxury tour buses located within the Nashville area, booking only the buses that have the best amenities and most reliable safety solutions available. You're planning a long-distance trip that spans hundreds of miles, so why wouldn't you want to ride in the most comfortable, modern option possible?
Perfect Accommodations
Entertainer bus rentals are designed to accommodate groups of passenger headed on long road trips. Because they're meant for month-long excursions, they are built to transport anywhere from 8 to 12 passengers. Leather seats, comfortable bed bunks, and food storage areas make it so everyone in your group rides in perfect comfort, without any passengers feeling cramped or crowded.
Luxury Amenities
Sleeper coaches are decked out with many impressive features, guaranteeing a comfortable, fun ride for all of your passengers. Because they are built to entertain high-profile clientele, they may be equipped with exclusive features such as WiFi, restrooms, GPS navigation, a kitchen, shower, front lounge slide-outs, and anywhere from 8 to 12 bed bunks. If you're transporting clients that need their privacy, you can even request a luxury tour bus with mirrored or blacked-out windows.
Premium Storage Options
We know that you're likely embarking on a long trip with many stops. Because of this, we make it our duty to only book solutions with the finest storage options available. When you're on the road for months at a time, you need ample room to store clothing, food, equipment, and various personal items. We make this possible by booking sleeper coaches equipped with luggage bays, fridges, and a number of compact storage areas in the lounge and common areas. Regardless of how far or long your trip may be, you never have to worry about anything being left behind.
Book an Entertainer Tour Bus Today
Ready to start planning your next tour? You're going to need a fast, reliable solution that can transport all of your crew. Give GOGO Charters a call today at (615) 913-8444 to learn more about tour coach and sleeper bus rental costs and other bus rental options that may suit your group!
Rent your charter bus now:
(615) 913-8444
You may have seen us featured in: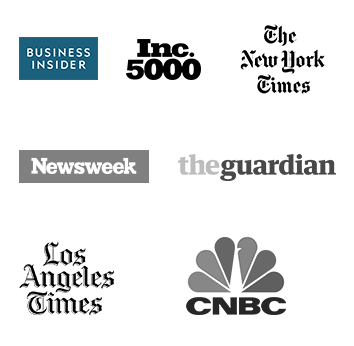 GOGO Charters Nashville

120 Donelson Pike Suite 201, Nashville, TN 37214, USA

(615) 913-8444
More About Group Travel in Nashville
Helpful Bus
Rental Resources
Latest
Blog Posts