Here are just a few of the companies we've worked with: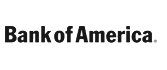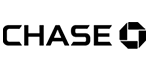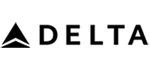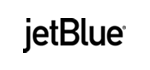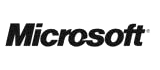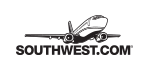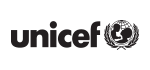 Ohio Charter Bus Rentals
CALL 1-855-826-6770 FOR OHIO CHARTER BUS RENTALS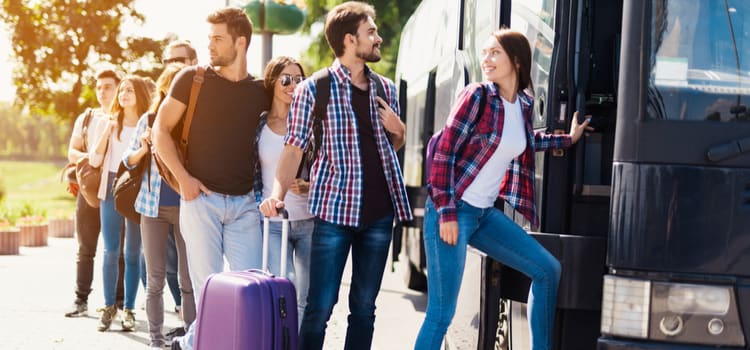 Renting a charter bus for your next outing in Ohio is a great way to save time and energy normally spent on coordinating rides and logistics for a group of people. When you rent a charter bus in Ohio through GOGO Charters, our expert rental assistant can help customize the right charter bus just for you and your group—at the right price.
The buses we charter are modern and sleek in design, and offer all the amenities you and your group will need for the ride. Different charter bus sizes mean we can accommodate groups as small as 18, or groups as large as 56 passengers. Enjoy amenities such as WiFi, power outlets, reclining seats, and a TV. If you have a specific need or request, our rental experts will happily work with you to make sure you and your group are happy with your Ohio charter bus rental.
How much do Ohio Charter Bus Rentals Cost?
The cost of a charter bus rental in Ohio varies based on a few factors, such as the size of the group, the number of buses needed and the types chosen, and how many hours you have the rental. The good news is, GOGO Charters offers highly competitive rates for charter bus rentals in Ohio.
Plus, you can call one of our agents at any time to get a customized quote. Remember, there's no obligation to book once you've gotten a quote. Your quote will include the daily or hourly cost of your rental (with a five-hour minimum) and will pay for your professional bus driver. Some fees, such as parking and tolls, are not in our control and therefore are not included in your quote.
Get your obligation-free quote any time by calling 1-855-826-6770 today!
Charter Bus Rental Services in Ohio
Whatever your reason for visiting The Buckeye State, GOGO Charters offers a charter bus for your needs. We have serviced all types of trips and events across the state, such as:
Don't see your event listed here? No worries! We serve plenty of other types of trips and would love to work with you. Just call 1-855-826-6770 and chat with any of the expert rental assistants to learn more and get a free quote.
Visit the Rock and Roll Hall of Fame
With its iconic pyramid room and giant red sign proudly proclaiming "LONG LIVE ROCK," the Rock and Roll Hall of Fame pays homage to rock legends such as Elvis Presely and is definitely a stop you will want to add on your list during your visit to Ohio.
Parking at the Rock and Roll Hall of Fame can be tricky, and the lots near the venue fill up fast, especially during Cleveland Browns home games. The venue recommends parking in other downtown lots, reserving your parking spot in advance, or taking public transportation. However, charter buses and other oversized vehicles have access to parking at Dock 32, behind FirstEnergy Stadium.
A charter bus rental can help you navigate the complex and crowded streets near The Rock and Roll Hall of Fame with ease. Your professional charter bus driver can drop you off, pick you up, and whisk you away to your next fun Ohio outing!
Check out the Cincinnati Zoo
With over 500 different species across 75 acres, the Cincinnati Zoo is often considered one of the best in the world. The zoo gained renewed interest back in 2017, when its story of nursing a newborn hippo named Fiona back to health at the zoo became viral. Its notable exhibits include Cat Canyon, Jungle Trails, Wolf Woods, and Rhino Reserve. Guests also love the manatee exhibit, which is rare among zoos across the country.
Visiting the Cincinnati Zoo is a great group activity in Ohio for all ages. But Zoos in general are known for having a tough parking situation, and the Cincinnati Zoo is no exception. It averages just over a million visitors per year, which means a lot of daily foot traffic and a lot of cars. Organizing and finding parking for those cars can be disastrous with a large group of people, and rideshare costs can add up fast.
Renting a charter bus for a school field trip to the zoo would be an excellent option, but you can also take smaller groups of people, such as a wedding party if you are in Ohio for a wedding and looking for a group-friendly outing. It's recommended to get to the zoo before 10:30 a.m. during the busiest days, which are holidays and weekends.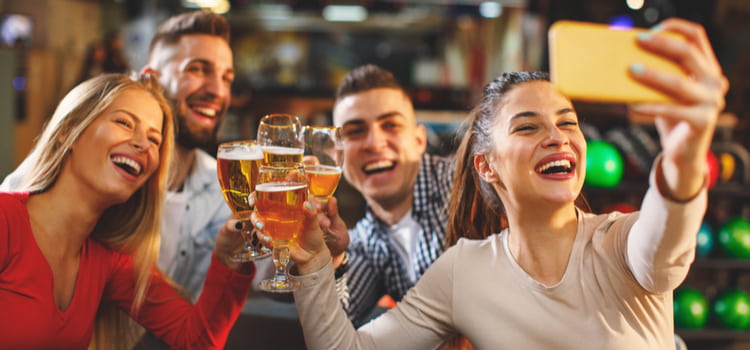 Go on a Brewery Tour
Did you know that Ohio is a huge state for beer and breweries? As of April 2021, there were as many as 366 breweries in operation in Ohio, which produced the fifth-highest amount of beer in the United States. The breweries are scattered all throughout the state, but some of the most popular cities for breweries are in major cities like Akron, Cleveland, Cincinnati, and Columbus.
Chances are, you will be passing through one of these major cities during your visit to Ohio. Why not visit some of the best breweries in Ohio while you're there? In Columbus, check out Land-Grant Brewing Company, which is known not just for its beer, but its food truck. Akron offers the cleverly named Akronym Brewing spot, which offers more than just IPAs. The Southern Tier Brewery in Cleveland is known for its delicious pumpkin beers sold in the fall, plus its delicious perogies. Finally, if you're passing through Cincinnati, check out MadTree Brewing for craft beers and wood-fired pizzas.
Touring different breweries is a great group activity in Ohio, especially for bachelor or bachelorette parties, but navigating through an unfamiliar city can be challenging, especially when alcohol is involved. A charter bus can help you and your group tour Ohio's many breweries with safety and precision, so you spend less time worrying and more time enjoying.
Book your Ohio Charter Bus Rental
At GOGO Charters, we want you and your group to enjoy everything that Ohio has to offer, stress-free. With minibus and charter bus rentals, professional bus drivers, and a passion for customer service, we will work with you and your group's individual needs in order to make your trip to Ohio unforgettable. Give us a call today, no fee required, at 1-855-826-6770 and let's get started!
Rent your charter bus now: