Here are just a few of the companies we've worked with: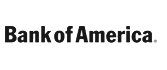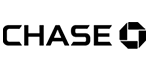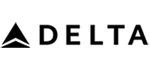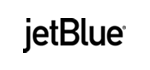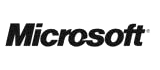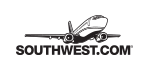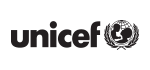 Charter Bus Rentals for the Atlantic City Airshow
CALL 1-855-826-6770 FOR CHARTER BUSES TO THE ATLANTIC CITY AIRSHOW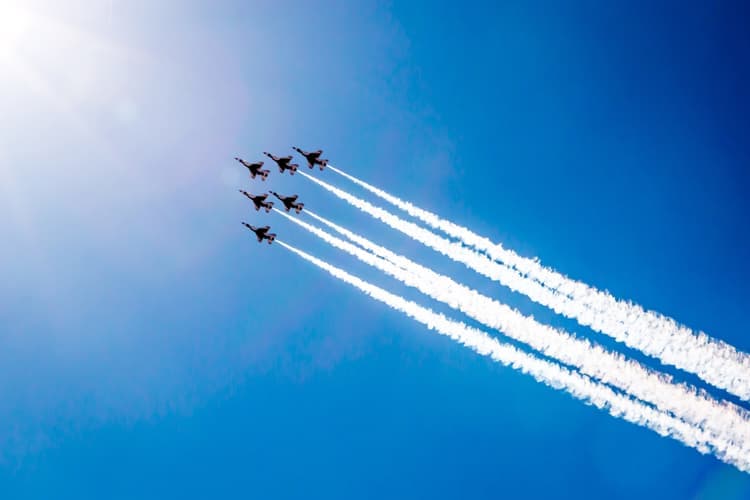 Featuring a wide array of aerobatic performers, the Atlantic City Airshow attracts more than 500,000 visitors each year, making it one of the biggest events in New Jersey. Attendees spread their towels on the beach, put on their sunglasses, and watch airplanes and jets move in unison across the sky.
Parking spots will be sparse, and rideshare fees will rise because of heightened demand. Rent a luxury bus with GOGO Charters to minimize costs, stress, and delays during this popular event. Skip taking popular rideshare services or driving your own car. Instead, rely on a private chauffeur to shuttle your group to and from Thunder Over the Boardwalk. Your driver will take care of the more grueling aspects of planning and logistics, including finding parking, navigating the Atlantic City traffic, and coordinating stops on your way to the event.
Since 2012, GOGO Charters has been a premier provider of charter bus rentals across the nation. With a spotless safety record and more than one million fulfilled trips, GOGO Charters will always be the right choice for all your event group transportation needs. Aside from the Atlantic City Airshow, we service other events of national scale, including the Boston Marathon, Mardi Gras, Women's March, San Francisco Pride, and more. Call us today at 1-855-826-6770 to find out how easy it is to arrange a group trip to the Atlantic City Airshow and all other nationwide events.
Skip the New Jersey Heat in Your Private Bus
New Jersey summers can be sweaty and exhausting, especially in mid-August. A chartered coach from GOGO Charters will provide countless comforts for you and your group, including air-conditioned interiors, plush reclining seats, on-board bathrooms, modern entertainment systems, and WiFi for your pre-airshow social media fix. Once you set up your space on the beach, you will not want to tear your eyes from the airplanes and jets performing aerobatics in the sky. Previous performers include the GEICO Skytypers, the USAF Thunderbirds, and the Canadian Forces Snowbirds.
Group travelers may want to skip the airshow's complimentary shuttle, which picks up at Brighton Park and drops off at the boardwalk. Relying on a pre-scheduled shuttle service will only result in long delays, uncomfortable waits in the sun, and staggered arrivals to the airshow.
With a charter bus, you'll be able to arrive together, set up at the beach together, and leave together. You will have plenty of options when booking with us, including 56-passenger coaches, 30-passenger minibuses, 24-passenger minibuses, and 18-passenger shuttles. No matter the size of your group, GOGO Charters is fully prepared to help you streamline your travels to the airshow and around Atlantic City.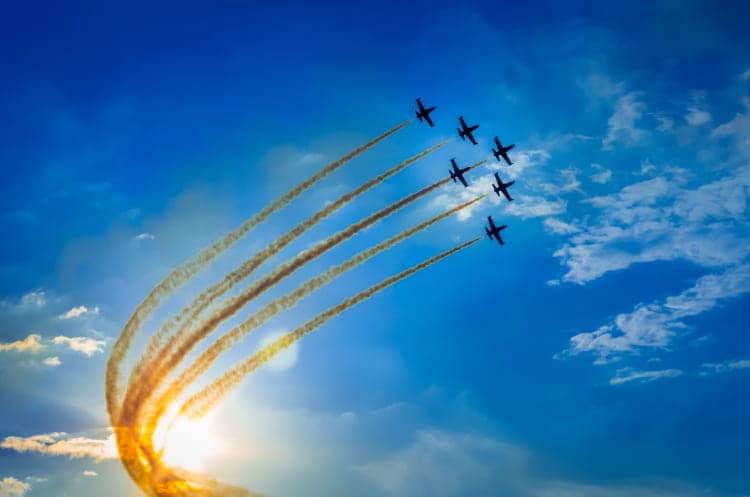 Tips to Safely Enjoy the Airshow
The Airshow is a family favorite among New Englanders, so prepare yourself for droves of parents, children, and family guests pouring in from surrounding states. Dealing with such a crowd can diminish the fun, but with a few tricks, the Atlantic City Airshow can become your favorite yearly trip. Maximize your enjoyment by heeding the following tips.
Arrive early. Though traffic and other delays could get in the way, strive to get to the boardwalk as early as possible. The show typically starts at 11 AM, but attendees stake out their spots as early as eight in the morning.

Don't rent a VIP seat in a tent. Renting a VIP seat might seem like the perfect way to bypass the crowds, but VIP seats often offer limited views of the performances. Instead, arrive to the beach early and find the best spot for you and your group.

Bring snacks and plenty of refreshments. Make the most of your time at the boardwalk by bringing your own lunch and drinks.

Pack sunscreen for everyone. Since you'll be outside the entire day, ensure that you and your group are safe from the sun by packing at least two bottles of sunscreen. Re-apply at least every two hours.

Do not forget to pack sunglasses. Sunglasses will be critical for seeing the aerobatics in the sky. Bring at least three extra pairs in case anyone loses their sunshades.
Other suggested supplies include a camera, a pair of binoculars, a set of earplugs, and an AM/FM radio to listen to the airshow's broadcast. See the airshow's official site for more preparation tips.
A private charter bus will allow you to bring coolers, snacks, beach umbrellas, and other necessary supplies without overburdening your personal vehicle. Take advantage of a coach's ample luggage bays and call GOGO Charters to simplify your travel to Thunder Over the Boardwalk.
Rent a Bus to the Atlantic City Airshow
Whether you're a local from Atlantic City or a visitor from out of state, GOGO Charters has the perfect personalized bus option for your group. Don't stress about the logistics, and rely on us for your next trip to the Atlantic City Airshow. We also specialize in other types of events, including weddings, corporate outings, and family road trips. Our team of travel professionals is prepared to handle all aspects of your travels, so call us at 1-855-826-6770 for a free, instant quote today!
Rent your charter bus now:
You may have seen us featured in: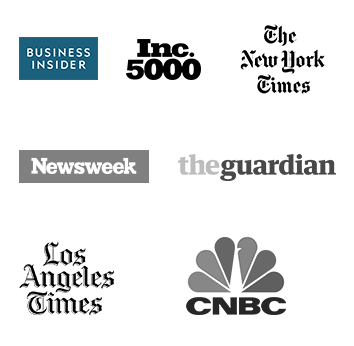 Latest
Blog Posts