Places to Social Distance in Orlando
While the end of the pandemic may be in sight, if your family, schooling pod, or work buddies want to explore Orlando this summer, you should still do so safely. Luckily, the city is full of outdoor attractions and places you can explore while still maintaining social distance!
Whether you're arranging an outing to a place on this list or planning ahead for safer times, the GOGO Charters team can make your travels easy. Reserve a bus rental through us, and you can expect your ride to be thoroughly sanitized before your trip. We'll even work with you to enforce any safety measures you want aboard your bus, like staggered seating arrangements, hand-sanitizing stations, and preboarding temperature checks. Call 407-792-0330 to learn how we can help your group travel safely!
Arts and Culture
It's always a good time to explore Orlando's art scene. But after so much time stuck inside, your friends, senior community, or classmates will surely enjoy walking around downtown and seeing these enriching outdoor art attractions:
The See Art Orlando Sculptures
In 2013, local nonprofit See Art Orlando commissioned a series of sculptures to be placed throughout downtown Orlando. These permanent installations are free to view, and it only takes a short walk around the block surrounding Lake Eola Park to take them all in!
Highlights include:
Monument in Right Foot Major — a towering bronze sculpture of a lanky humanoid with two right feet and odd proportions that shift with perspective.
Union — a small forest of 25-foot tall poles with curved wings that rotate in the breeze. This sculpture is almost always in motion, so it will look different every time you see it!
The Muse of Discovery — a reclining woman made of limestone who gazes at her open hand. Visitors are invited to sit in her hand to be a part of the sculpture (or just pose for a photo, it's up to you).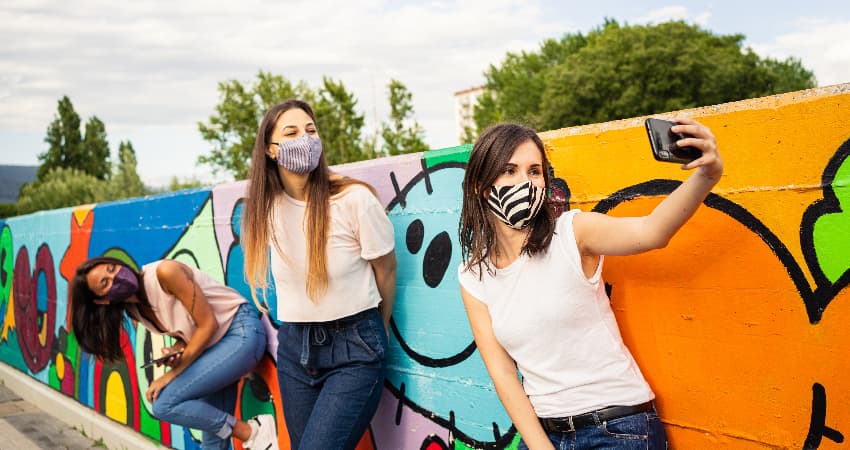 Murals throughout Downtown
In a city as vibrant as Orlando, it shouldn't be surprising to find murals around every corner. Street art is everywhere in the city—the sides of restaurants, across dumpsters, on storm drains, everywhere—but here some of the more popular pieces you'll see while art-spotting:
Greetings from Orlando — If you're a missing out-of-town family, this bright, postcard-inspired mural will be the perfect backdrop for your next "Wish You Were Here" social post. Located on 703 N Orange Ave.
Pulse Memorial Mural — This piece, a flexing arm with wings and "Orlando Strong" written beneath it, was painted to honor the memory of those lost in the 2016 Pulse shooting. You can pay your respects and admire the painting on the side of the Orlando LGBT+ Center, in the Park Lake neighborhood.
Midnight Dream, Monarch Initiative — Depicting larger-than-life butterflies in flight on a navy backdrop, this mural by Ink Dwell studio can be a fun background for all kinds of photoshoots, from engagement announcements to post-vaccination selfies with your friends. Located on 520 S Magnolia Ave.
Dine Local
Support local farms and agriculture while still staying safe at these outdoor, food-related attractions:
Orlando Farmer's Market
Address: 20 N Eola Dr, Orlando, FL 32801
Every Sunday between 10 a.m. and 3 p.m. since 1987, farmers and bakers have set up tents at Lake Eola Park to sell their wares at the Orlando Farmer's Market. It's one of the best places in town to purchase farm-fresh honey and local produce, yes, but don't limit yourself to groceries while you're here. You can wander through appropriately-spaced stalls of orchid and Bonzai vendors, Jamaican street food, handmade soaps, and other crafts of resident artisans. Oh, and the market is pet-friendly!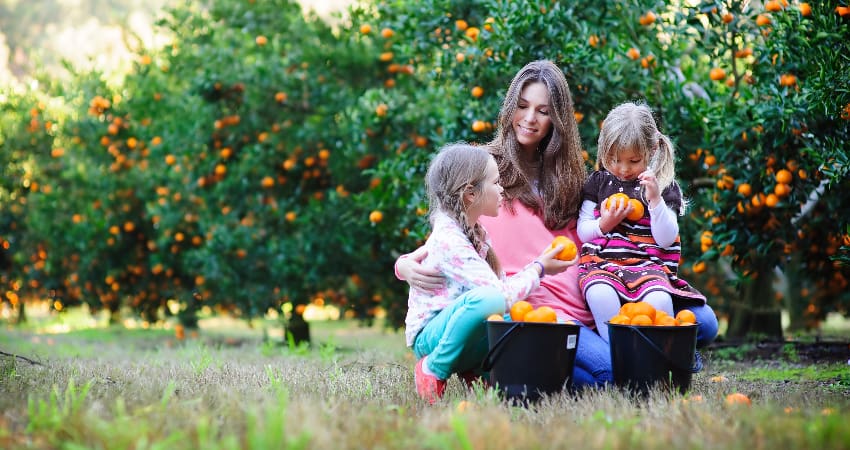 Showcase of Citrus
Address: 5010 US-27, Clermont, FL 34714
Sick of breathing in recycled air from your home's AC system? Take in the smell of citrus and fresh air at this 2,500-acre estate instead! It's mostly known for the pick-your-own citrus groves—with varieties of grapefruit, tangerine, and orange in season from November through May—but there are other outdoor activities here to keep your entire pod entertained. Watching alligators swim by on the fishing pier, petting baby goats with your little ones, and perusing the open-air country store isn't a half-bad way to spend an afternoon, after all!
Most attractions here are outdoors and relatively spaced out, but the Showcase of Citrus still encourages guests to practice social distancing and wear masks when near other groups. Admission to the groves is $2 per person, and bushels of fruit are available for purchase at the entrance if your group doesn't want to pick their own.
Lakeridge Winery & Vineyards
Address: 19239 US-27, Clermont, FL 34715
"Wine down" and unwind in the area's premier vineyard, located 30 minutes from downtown Orlando. Lakeridge is Florida's largest winery, so there's plenty of room for your group to enjoy some glasses of wine away from large crowds. Take in the view across the 80+ acres of vineyards while sipping the winery's specialty Chardonnay, Pinot Grigio, Petite Sirah, and Cabernet Sauvignon varieties.
Complimentary wine tours and tastings may be on hold for the foreseeable future, but if you want to plan a small and elegant get-together, the winery offers private outdoor venues for intimate weddings or bridal showers with your immediate family.
Explore Orlando's Gardens
Orlando is home to multiple green spaces and gardens where your group can take in nature's beauty, stretch out your legs, and burn off some energy:
Henry P. Leu Gardens
Address: 1920 N Forest Ave, Orlando, FL 32803
Brush up on your local history while you wander through 50 acres of greenspaces designed to attract butterflies throughout the summer, learn how to grow herbs and veggies, and enjoy the colors of the season—all in one place.
When you need a break to soak in some AC, your group can stop by the historical Leu House Museum at the heart of the gardens. This abode has been passed down through many generations of plant collectors, and you can learn all about the families that lived on the property in this museum.
While social distancing is in effect, face coverings are required while on the grounds, and only 8 guests are allowed into the museum at a time. All sales are cashless here, so consider purchasing your discounted school group and scout troop admission online before you arrive.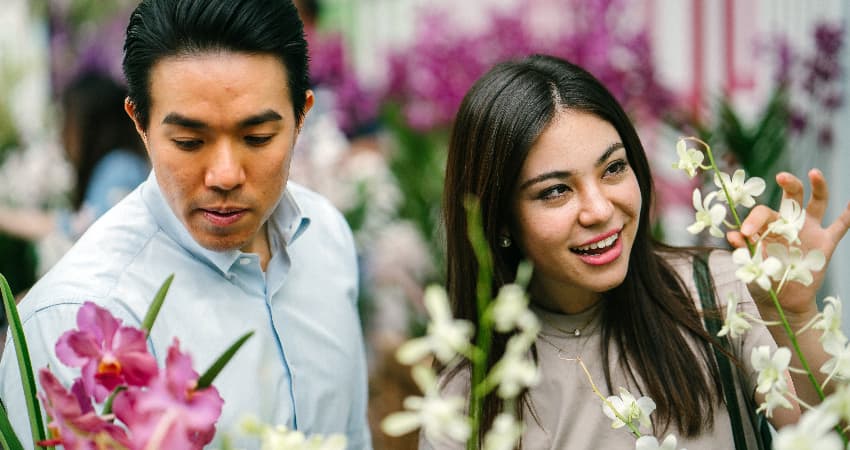 Mead Botanical Gardens
Address: 1300 S Denning Dr, Winter Park, FL 32789
While there's plenty of plants, flowers, and trees for you to admire at these Winter Park gardens, the variety of bugs and animals that call this greenspace home steal the show. Take your biology class pod or household of animal lovers to learn about pollinators in the native bee garden, spot birds and frogs along the pond, and say hi to the gopher tortoises that burrow here.
The gardens are open from 8 a.m. to dusk every day, and admission is always free. While the grounds are not enforcing mask requirements, please exercise caution when entering enclosed and heavily trafficked spaces like the greenhouse and community gardens. There are even picnic areas and a reception plaza you can rent out once the pandemic's over—but feel free to scope them out now if you're planning a wedding in the future!
Bok Tower Gardens
Address: 1151 Tower Blvd, Lake Wales, FL 33853
If you're considering taking a day trip from Orlando, there are few hidden gems as beautiful as this one. Between the blooming azaleas in late spring, the 205-foot Singing Tower, and the children's garden full of fairy trails and pint-sized sculptures, there's something here for everyone.
Tours of the grounds' historical estate, the tower, and its infamous carillon (a rare instrument made up of 23 tuned bells) are not available due to the pandemic, but guests are invited to walk around their perimeters and admire the architecture from the outside. Your group will be required to wear a mask when proper social distancing can't be practiced, and the garden staff will ensure all high-touch areas are regularly sanitized.
Plan a Safe Outing in Orlando
Ready to get out and enjoy Orlando? If you're planning a trip to the farmer's market or your favorite local garden, GOGO Charters wants to help your family and friends stay safe. That's why we'll go the extra mile to find the ideal motorcoach for you and your crew—whether you need a small minibus for your big family or a full-size charter bus rental with enough room to spread out en route.
Give us a call at 407-792-0330 whenever you're ready to work through the details, and we'll offer you a free, no-hassle quote for your personalized Orlando bus rental!
Tags In
Do you need to rent a charter bus?
Do you need a long-term shuttle service?
We offer contracted shuttle services for businesses, schools, hotels, and more. Contact our experts at 1-844-897-5201 to discuss your long-term transportation plans.