5 Places to Social Distance in Phoenix, Arizona
With year-round sunshine and warm temperatures, Phoenix, Arizona is more than just a desert. In fact, there are tons of beloved attractions that bring so much life to the city and are perfect for groups of every kind. Plus, it's a great place to social distance while still exploring and building memories.
Hop on your bus rental, put on your masks, and experience the best of Phoenix in a safe way with GOGO Charters. We'll find your group a minibus or full-sized charter bus for a private, healthy experience. Your driver will follow strict safety precautions like social distancing, frequent sanitization, and wearing a face mask while handling all the navigation.
While Arizona has lifted all mandates on mask coverings, social distancing, and group sizes, here are a few places that make safety and health the first priority while still allowing your group the full experience.
Heard Museum
Wanting to be safe and social distance doesn't have to stop you from learning new things. The Heard Museum, located in Phoenix's downtown area, is on a mission to be the most distinguished museum for American Indian art in the world and boasts a tremendous Southwestern art collection. Your group can discover the culture and history of Native American civilizations through changing and signature exhibits, art collections, sculptures, gardens, and group tours.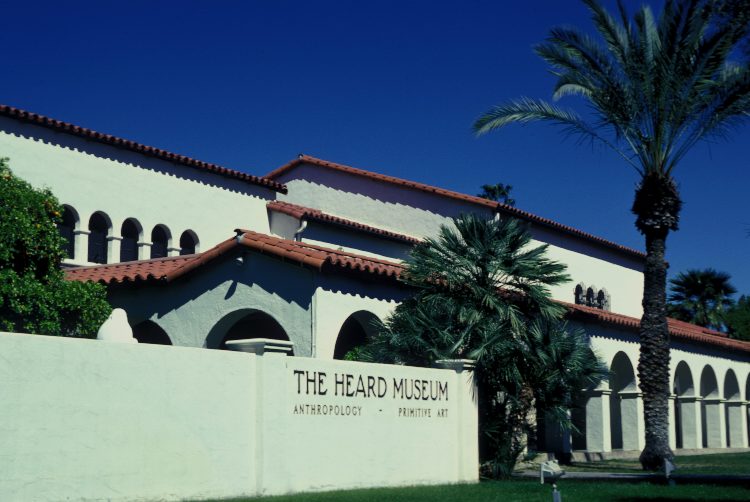 Due to COVID-19, all group tours are suspended, but your group can still buy tickets online and explore on your own. Luckily, the museum follows strict COVID guidelines, including required face coverings, social distancing, and requiring that groups are no bigger than five (so if your group has 10 people, you'll be asked to separate into two different groups), meaning you can experience everything they have to offer in complete safety.
Address: 2301 N Central Ave, Phoenix, AZ 85004
Charter Bus Parking: The museum has a large parking lot for large bus rentals free of charge with a convenient drop-off and pick-up location for your group. Make sure to call (602) 252- 8840 if you have questions or special requests.
Phoenix Art Museum
If you're already planning to visit the Heard Museum, the Phoenix Art Museum is right next door and requires social distancing for everyone's safety. With required face coverings, social distancing, limited groups sizes of 10 or less, and online booking for a no-touch experience, your group can enjoy themselves without a single worry. The Phoenix Art Museum lets you discover every type of art from the Renaissance to present day with exhibits, events and activities, fashion, photography, and more. Right now, group tours are suspended, but with smaller groups, you're sure to hit everything you want on your own with time.
Address: 1625 North Central Ave, Phoenix, AZ 85004
Charter Bus Parking: The museum offers free parking in the parking lot to the north of the main entrance.
Papago Park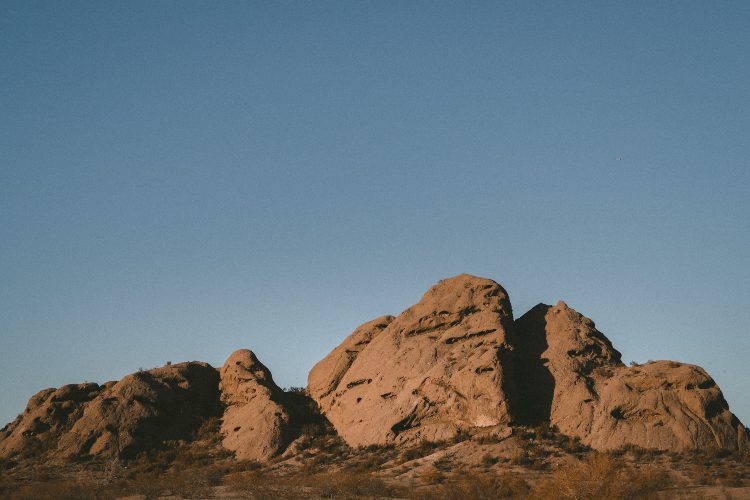 The best place to social distance is the great outdoors, and Papago Park gives your group everything you need and more. Just a few minutes from downtown, this beautiful desert paradise is composed of sandstone that will help your group escape the busy city life. Known for amazing hiking trails, it's also home to some of Phoenix's favorite destinations like the Phoenix Zoo and Hole in the Rock. Whether you're looking for an easy trek, a challenging run, archery, or golf, your group will get to see the beauty of Arizona in one spot. To keep everyone safe, the indoor recreational areas are closed, but anything outdoors is open. There is plenty of space to practice social distancing while wearing a face covering for a healthy experience.
Address: 625 N. Galvin Pkwy, Phoenix, AZ, 85008
Charter Bus Parking: There is a free parking lot where your group can get dropped off and loaded up.
Desert Botanical Park
Being outdoors gives your group the chance to do something fun in a safe environment, and there's no better place than the Desert Botanical Garden, part of Papago Park. Enjoy a beautiful collection of vibrant desert plants and 140-acres of tranquil Sedona rocks. You can also experience tons of events and exhibits, like Music in the Garden and Sonoran Sippin'. Your group can participate in 90-minute guided tours for the most immersive, private experience yet.
You'll be doing plenty of walking in the sun, so it's best to bring sunscreen, comfy shoes, and of course, a face covering for everyone's safety. Due to safety, groups should keep their size to a maximum of 10 when planning visits, and it's required to make a reservation before you arrive; no walk-up ticket purchases are currently allowed in order to provide a safe, no-touch experience.
Address: 1201 N Galvin Pkwy, Phoenix, AZ 85008
Charter Bus parking: There's a parking lot with plenty of space for your bus rental, but call ahead at (490) 941-1225 to make sure.
Arizona Boardwalk
While the Arizona Boardwalk is technically in Scottsdale, it's only about a 30 minute drive from Phoenix's downtown area, making it an easy day excursion for a small group looking to get out and spend time with one another. This complex includes an aquarium, a dinosaur exhibit with bumper boats, plenty of dining, an ice bar, and gift shops. While the boardwalk is back in business, it has prioritized a safe experience for everyone by requiring face masks, social distancing in common areas like elevators and bathrooms, sanitizing all touchpoints frequently, and limiting capacity sizes for social distancing. Each business within the boardwalk also has their own regulations to ensure everyone's safety. All common area events are still on hold for now, but your group can still enjoy the attractions or walk around outdoors for some unforgettable memories.
Address: 9500 East Via De Ventura, E-100, Scottsdale, AZ 85256
Charter Bus Parking: Parking is completely free, but can be limited, so make sure to plan some time for it.
Social Distance in Phoenix with GOGO Charters
No matter if you're a local or coming from nearby places like Mesa and Tempe, Phoenix offers plenty of social-distancing-friendly locations. Not only will we help your group find the perfect bus rental, we follow strict COVID-19 protocols to put your health and safety first, whether you're traveling with your school, company, or on a personal trip. Ready to plan your outing? Call us today at 480-776-0065 to get started!
Tags In
Do you need to rent a charter bus?
Do you need a long-term shuttle service?
We offer contracted shuttle services for businesses, schools, hotels, and more. Contact our experts at 1-844-897-5201 to discuss your long-term transportation plans.