Here are just a few of the companies we've worked with: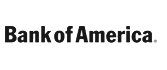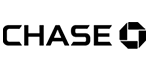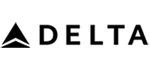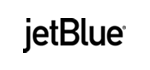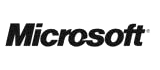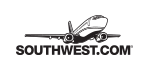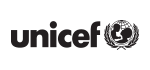 Minneapolis Minibus & Charter Bus Rental
Are you in search of a reliable charter bus company in Minneapolis? GOGO Charters has an excellent selection of buses of all types. Our staff is available anyt ime to provide you bus reservations at affordable rates. Call us 24/7 at (612) 314-8912 to get more information about booking your next trip to Minneapolis!
CALL (612) 314-8912 FOR CHARTER BUSES IN MINNEAPOLIS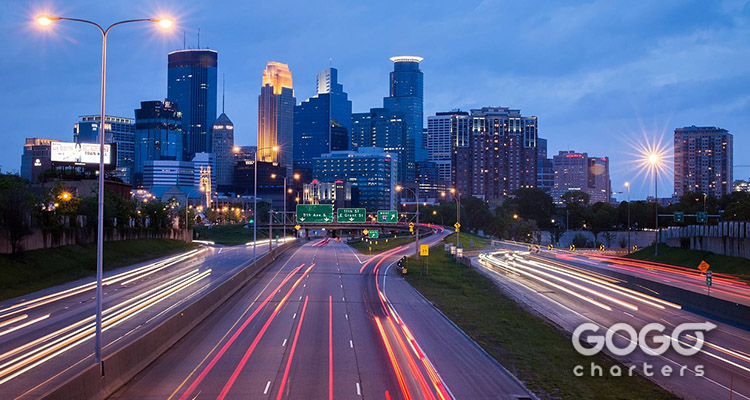 Rent Your Minneapolis Charter Bus Now
Minneapolis is one of the largest cities in Minnesota and is a top destination for tourists and business professionals. Instead of relying on public transportation for day trips, school trips or various events, book a charter bus for a safe, comfortable ride.
GOGO Charters, the number one company in North America, is ready to provide you with the best charter bus in Minnesota for your group. Whether you're planning a sightseeing trip, day trip, anniversary, business meeting, conference, or seminar, the best means of transportation for your guests is a charter bus rented from GOGO Charters. Call us at (612) 314-8912 and we will make sure that you receive the best coach for your event or trip.
Whether you need a minibus or a full-sized coach, you'll receive a modern vehicle and a professional driver. Choose from amenities such as reclining seats, air conditioning, TV monitors, DVD players, restrooms, WiFi, and more.
Enjoy Your Sightseeing Trip in Minneapolis
Museums: Minneapolis is a city rich in museums and cultural venues. Each of the city's districts has its own charm, character, and share of museums. Be sure to visit downtown's Foshay Museum, housed inside the former tallest building in town. There is also Mill City Museum, an interactive museum dedicated to the city's history, and the Bakken Museum, which focuses on medical electricity. No matter what you're interested in, Minneapolis has a museum for you to visit.
Lakes and Parks: The city is known for its numerous lakes and parks that are enjoyed by both locals and tourists. Reserve a few days for relaxing outdoors and discover the beaches of Cedar Lake, the bird sanctuaries at Lake of the Isles, and the beaches and volleyball fields at Lake Calhoun. Enjoy a boat ride on Lake Harriet, and relax on the beaches of Lake Nokomis. Minnehaha Creek is also a great destination if you want to admire a beautiful view.
Theaters: Minneapolis is a city that treasures culture and has an abundance of performing arts centers and theatres. Orpheum Theater is housed inside a Beaux-Arts style building and is considered to be the largest vaudeville house in the US. The State Theater dates from 1921 and impresses visitors with its Renaissance-style architecture, while the Pantages Theater movie house was originally opened in 1916 as a vaudeville house.
Weekend Trips: Groups who come to Minneapolis often rent a charter bus for their sightseeing trips to Chicago, Kansas City, Denver and St. Louis.
Ride through Minneapolis in a Minibus
Need a luxury bus in a smaller size? A minibus is perfect for groups ranging from 18 to 35 passengers who want the comfort of a standard bus without excess seats. When you book a minibus with GOGO Charters, you'll have access to amenities such as TV monitors, WiFi, extra storage space, and more.
If you're planning a large event, arrange for minibus shuttles to take attendees to and from the venue. This will alleviate traffic congestion and allow everyone to arrive in time for the event.
Select the Best Minneapolis Charter Bus Company
GOGO Charters is a reliable charter bus rental company that takes pride in its team and reputation. Our reservation specialists are available 24/7 to provide you with a quick no-obligation quote. Whether you're traveling for a corporate conference, sporting event, wedding, campus tour, church outing, or any other occasion, our team is ready to help. Call today at (612) 314-8912 and rent a modern charter bus in Minneapolis!
Rent your charter bus now:
(612) 314-8912
You may have seen us featured in: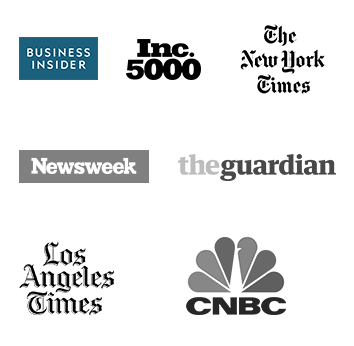 Calculate Rates
from Minneapolis, Minnesota
Example Prices
Roundtrip

From: Minneapolis,MN

To: Atlanta,GA

Roundtrip

From: Minneapolis,MN

To: Chicago,IL

Roundtrip

From: Minneapolis,MN

To: Denver,CO

Roundtrip

From: Minneapolis,MN

To: Kansas City,MO

Roundtrip

From: Minneapolis,MN

To: Las Vegas,NV

Roundtrip

From: Minneapolis,MN

To: Los Angeles,CA

Roundtrip

From: Minneapolis,MN

To: Nashville,TN

Roundtrip

From: Minneapolis,MN

To: Phoenix,AZ

Roundtrip

From: Minneapolis,MN

To: San Francisco,CA

Roundtrip

From: Minneapolis,MN

To: St Louis,MO
GOGO Charters Minneapolis

9 13th Ave NE, Suite 105, Minneapolis, MN 55413

(612) 314-8912
Helpful Bus
Rental Resources
Latest
Blog Posts