Here are just a few of the companies we've worked with: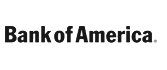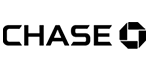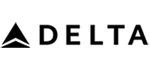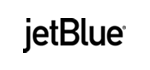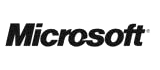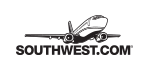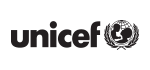 North Carolina Charter Bus & Minibus Rentals
Thanks to our vast network of charter buses and minibuses in North Carolina, we have access to a wide variety of buses that can suit any group's need or size. Each bus in our network is inspected and maintained regularly to ensure its safety, and we only work with highly trusted charter bus companies in North Carolina. Additionally, each bus comes with amenities suited to your group, such as onboard restrooms for longer trips or TVs for entertaining groups with children. You can even book an ADA-accessible bus with features like a wheelchair ramp and wider aisle space for any passenger with special needs.
Charter buses: A full-size charter bus rental can accommodate up to 56 passengers. This option is perfect for larger groups or any groups with extra equipment, like film production crews. It comes with all the usual amenities you expect from a charter bus rental, like A/C, cushioned reclining seats, AM/FM radio, and more.
Minibuses: The minibus rentals in our network come with a wider size variety, accommodating anywhere from 15 to 35 passengers depending on your needs. North Carolina minibuses are a great option for smaller groups, such as church and religious groups, or those traveling over shorter distances. They come with almost every amenity of a full-size charter bus rental!
If you have any specific requests or questions regarding the North Carolina charter buses in our network or their amenities, please let a reservation specialist know when you call 1-855-826-6770.
CALL 1-855-826-6770 FOR CHARTER BUSES IN NORTH CAROLINA, US
How Much Do North Carolina Charter Bus Rentals Cost?
The cost of renting a charter bus in North Carolina depends on a few factors. For example, how many passengers are you traveling with? If you only have 17 passengers, you could book an 18-passenger minibus rental, but if you have 19 travelers, you'd need to book the next size option, which would be a 24-passenger minibus rental and could make a difference in price.
The time of year you book is also a factor; during the summer months, there tends to be a higher demand for charter bus rentals due to events like graduation, summer vacation, etc. This increases the demand and can lower the availability of bus rentals.
It's important to nail down your exact travel dates, passenger count, and itinerary when you call our team so that we can get you the best possible price on your North Carolina charter bus. Our charter bus pricing is fair and transparent, with no hidden fees and no pressure to book once you've been given a free quote. Simply call us at 1-855-826-6770 with your trip details, and we will be happy to answer any questions you may have about renting a North Carolina charter bus. If you decide to book, you'll put down 10% of the cost of your rental to secure your charter bus rental. It's that simple!
Charter Bus Rental Services in North Carolina
Our experienced reservation team has coordinated North Carolina charter bus rentals for any group or event you can imagine! Below are a few of the group transportation services that GOGO Charters provides.
When you're ready to book your North Carolina charter bus for your next outing, give our team a call at 1-855-826-6770. They can work with your group and find you a group transportation solution tailored to your specific needs.
Corporate Bus Rentals in the Research Triangle
Consisting of Raleigh, Durham, and Chapel Hill, the Research Triangle serves as a hub for technology and biotech companies. And for all your corporate event transportation solutions in the Research Triangle and beyond, look no further than GOGO Charters! The North Carolina charter buses in our network are excellent for corporate outings, as they are driven by professionals, offer amenities like WiFi and power outlets for productivity, and offer an elevated travel experience for employees and future clients. Each driver in our network is instructed to arrive at least 15 minutes early, too, which will help keep everything running according to schedule.
Give our reservation team a call at 1-855-826-6770 and you can set up a recurring shuttle service to help ease your employee's commute, book a charter bus for conventions at the Raleigh Convention Center, and more.
Campus Shuttle Bus Rentals for North Carolina Colleges
GOGO Charters is ready to be your "go-to" solution for school event charter bus rentals. Safety is the top priority for us at GOGO, and we only work with highly rated charter bus companies in North Carolina that thoroughly vet their drivers and regularly maintain their vehicles. A charter bus can help shuttle students from offsite parking to the main campus, safely get attendees to offsite events like Greek formals, shuttle staff and students between campuses, and more. Plus, students can use onboard amenities to their advantage, like WiFi to check their emails and finish last-minute assignments and power outlets to charge their smartphones.
Whether you need a charter bus rental in Wilmington for campus tours of UNC Wilmington, or a private bus rental in Winston Salem to get the family to the commencement ceremony, we have you covered for all that and more!
North Carolina Bus Rentals for Family Vacations
North Carolina is a great place to take the family for your next vacation. And a minibus option from our network, such as a 15-passenger minibus, allows you to see the state on your own terms with your own private transportation! Build your dream itinerary and let a trained driver pick you up directly from your hotel and take your family everywhere you want to see. Keep kids entertained with amenities like onboard TVs, enjoy views from the road through bay windows, and more. You can book a North Carolina charter bus for the day, the weekend, or even a week!
Make your next North Carolina family vacation memorable with the perfect group transportation solution for your family. We can connect you with a charter bus in Raleigh to explore its many museums and historic sites, a bus rental in Charlotte to see the birthplace of NASCAR, and more when you call 1-855-826-6770.
Book Your North Carolina Charter Bus Rental
No matter where you are heading in North Carolina, we have the right charter bus in our network for you! When you book with us, you can count on fair and transparent pricing, a quick and easy booking process, 24/7 customer service, and access to a well-maintained North Carolina charter bus with a reliable charter bus driver. Give our team a call today at 1-855-826-6770 if you have any questions or are ready to get the process started!
Rent your charter bus now: