Here are just a few of the companies we've worked with: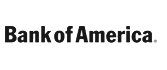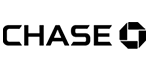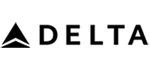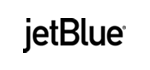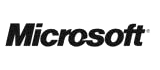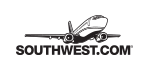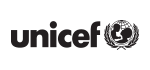 What is the San Diego Zoo Safari Park?
CALL (619) 312-499 FOR CHARTER BUS RENTALS TO THE SAN DIEGO ZOO SAFARI PARK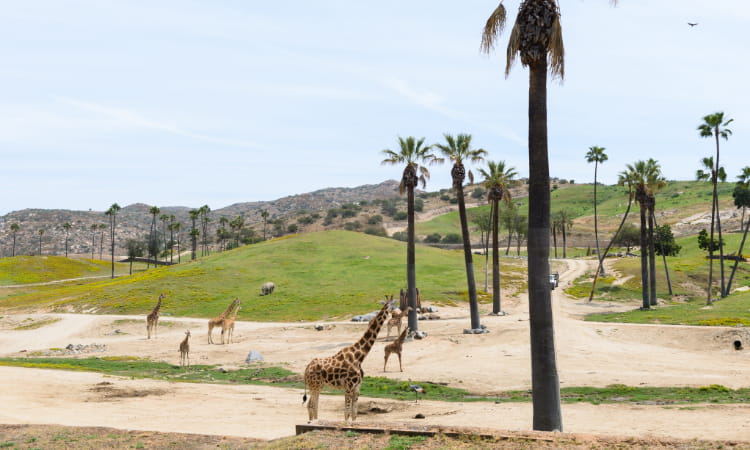 Guests may wonder why visiting the Safari Park is any different from visiting the San Diego Zoo. Well, the San Diego Zoo and San Diego Zoo Safari Park do have quite a few differences. The Safari Park has different animal encounters but fewer animals from more specific regions than the zoo's main campus.
The San Diego Zoo Safari Park is a 1,800-acre zoo and wildlife sanctuary that focuses on animals from Africa and the Asian grasslands. It's an open-air safari-style experience that allows the animal to freely roam in their natural habitats, as opposed to the enclosures and exhibits at the zoo.
The safari park may be bigger in size than the San Diego Zoo, but it actually has fewer residents. With around 2,600 animals representing around 300 species, the safari park has a fraction of the San Diego Zoo's main campus residents. Never fear, this doesn't make the safari park any less interesting!
The safari-style format offers a unique experience that more than makes up for the fewer number of furry friends. Where else in the US can you trek the grasslands with elephants and rhinos and watch cheetahs run at top speed? Or even hand-feed lorikeets and walk among lemurs? Not very many places. This is what makes the San Diego Zoo Safari Park so special.
How do I get to the San Diego Zoo Safari Park?
Escondido is located about 30-miles north of San Diego and Balboa Park, about a 35- to 45-minute drive. The majority of your drive will be spent on I-15 North before taking exit 27 for E Via Rancho Pkwy.
Group Transportation to the Park
This wildlife experience in Escondido is a wonderful day outing for groups of all types. The park offers a variety of guided and self-guided educational programs for school trips, businesses can book private events and team-building exercises, and you can even have your wedding reception among the exotic wildlife.
Before booking your group trip or event at the safari park, be sure your group transportation to Escondido is covered. Traveling from San Diego from Escondido with a group may seem like a straight shot, but between dozens of group members and San Diego traffic, the trip may not always go according to plan.
Keep your safari park day on track by keeping everyone together in a GOGO Charters bus rental during the travel to Escondido. The 30-mile journey will be handled by professionals while your business group, wedding party, or school class spends the drive getting excited and prepped for the park. You'll especially want to relish the air-conditioned charter bus interiors and plush seating before hitting the safari park in California heat.
Parking
A great way to avoid neverending parking fees is by taking a charter bus shuttle service to Escondido. Parking at the San Diego Zoo Safari Park is $15 a vehicle, while RVs and oversized vehicles are $20 each. Preferred parking is an additional $18 ($33 total for cars and $37 for oversized vehicles), which is recommended on busy days like weekends, special events, and holidays.
If you're traveling in a caravan of multiple cars, parking can add up quickly. Shuttle your group in a compact minibus, which can accommodate anywhere from 18 to 35 passengers, or a full-sized charter bus for up to 56 people. Not only will you pay fewer parking fees, but you won't have to worry about tracking down a spot on busy days!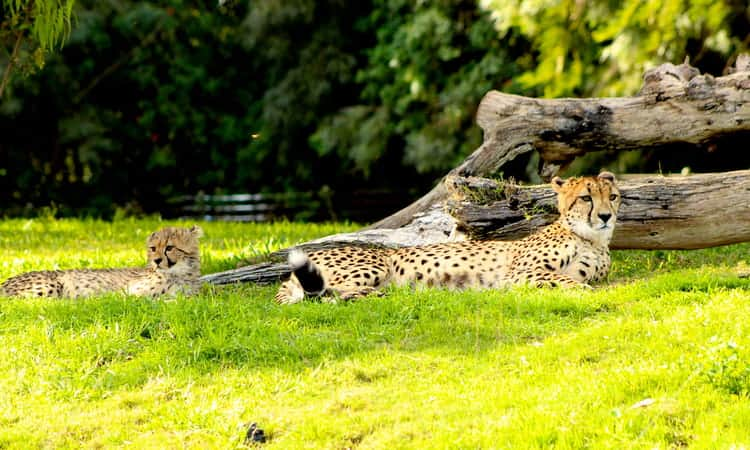 What to expect at the San Diego Zoo Safari Park
Expect plenty of walking and lots of entertaining learning experiences with cheetahs, lions, giraffes, rhinos, and more! Unless you're planning to book a safari tour, you'll be walking throughout most of the park until you reach the African Outpost with the guided tram ride.
General admission to the safari park includes the 25-minute African tram ride, access to non-safari animal exhibitions, and regular-scheduled shows like the beloved Shiley's Cheetah Run. Guests can add additional experiences to their general admission to make a day at the safari park even more memorable.
Various safari tours are available to add on to your day for an additional fee. Take the Caravan Safari to explore the environment in a safari truck with an opportunity to hand-feed giraffes, or even sign up for the Cheetah Safari to get up close and personal with the world's fastest land animal.
San Diego Zoo Safari Park Admission and Hours
One-day general admission: Adults (12+) - $56, Children (3-11) - $46
College student discounts: Eligible students will receive a 15% discount off of an adult 1-day admission pass.
Senior discounts: Visitors ages 65+ will receive a 15% discount off of an adult 1-day admission pass.
Military discounts: Active duty military personnel receive free admission to the safari park, while military dependents receive a 10% discount off day passed.
Private group discounts: Groups of 15 or more will receive a 10% discount off day passes, while groups of 100 or more will receive a 15% discount.
The San Diego Zoo Safari Park is open 365 days a year. The park is open 7 days a week from 9:00am to 5:00pm, unless otherwise noted or for special events. During the busy summer season, park hours are often extended until 6:00pm on weekdays and 7:00pm on weekends.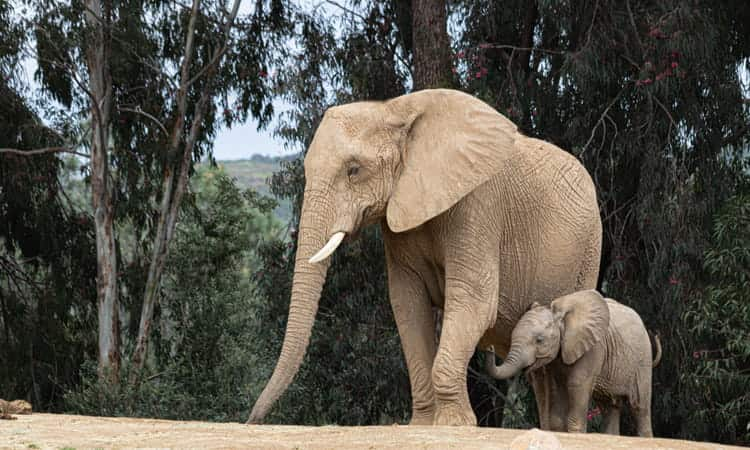 Travel Tips to SDZ Safari Park
Beat the heat: Balboa Park is thankfully near the water, allowing a nice occasional breeze to hit the San Diego Zoo. When attending the inland SDZ Safari Park, expect the temperatures to be much warmer in the summer.
Best time to visit: Many of the park's animals tend to give birth in spring, making it a prime visiting season for guests who want at baby elephants and giraffes. Fall and early winter months also offer a much-needed break from the heat.
Wear your comfiest shoes: This can't be stressed enough, you'll need the best arch support you can get. The safari park is expansive and you'll need the most comfortable shoes you own.
Give yourself enough time: If you see/do the bare minimum at the park, expect to spend around 2 hours there. Realistically, you should plan to spend at least 4 to 5 hours at the San Diego Zoo Safari Park.
Pack snacks, sunscreen, and plenty of water: Guests are not allowed to bring coolers or large food containers into San Diego Zoo facilities. However, small items like sandwiches, snacks, and water bottles are permitted.
Accessible options for disabled visitors: An ADA shuttle is offered around the park for guests who are unable to walk the length of the park. Various other accessible options are available for guests who are hard of hearing or have mobility concerns. Trained services animals are welcome at the San Diego Zoo Safari Park.
Consider a membership, multi-day or multi-park pass: If you're in San Diego for an extended period of time, consider the Go San Diego Card for discounted access to over 48 local attractions, including the San Diego Zoo, SeaWorld, and the USS Midway Museum. Local San Diego animal lovers should consider a membership, which permits unlimited annual access to the San Diego Zoo and the Safari Park.
Top Things to do at the San Diego Zoo Safari Park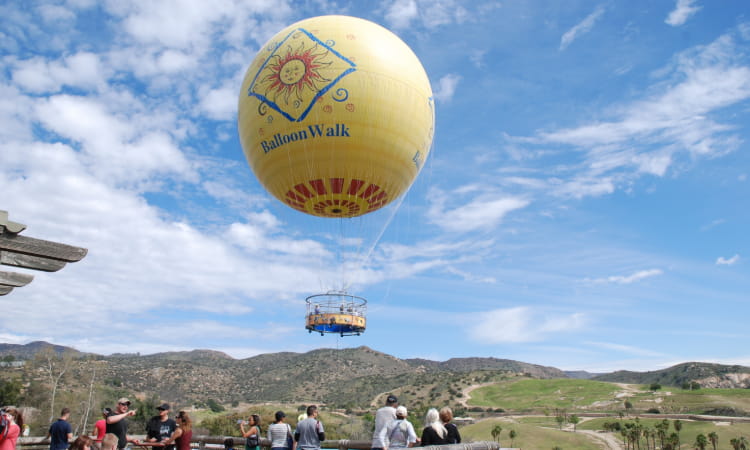 Book a Safari Tour
One of the most unique aspects of the San Diego Zoo Safari Park is getting to see the animals in their simulated natural habitats. Unfortunately, without springing for an additional safari tour, you'll have to admire them from afar.
If your wallet and day permits, booking a Caravan Safari tour will give your group the closest thing you can get to an African Safari in California. The Cart Safari tour is a more affordable but less immersive experience. Thrill seekers can even take a Zipline safari tour over 130-feet above the park. Even massive rhinos and elephants look small from that high up!
Catch an Animal Show
Is seeing a cheetah go from 0 to 70mph in 4 seconds on your bucket list? Well, you're in luck! Shiley's Cheetah run is the most popular animal show at the safari park. You can watch the park's fastest residents hit a 330-foot track going top speed while chasing a toy. Big cats are still cats, right?
Shiley's Cheetah Run may get packed, but there are still several other shows to choose from. Learn about tigers from one of their keepers or watch magnificent birds of prey take flight at a training show. The bird shows also offer a much-needed break from the heat with covered seating in the Benbough Amphitheater.
Try the Hot Air Balloon Safari
For an additional $12-15 (pricing varies and is subject to change) you can get sky-high with a simulated hot air balloon ride. You'll rise over 400-feet in the air, where you can admire sweeping views of the park and surrounding San Pasqual Valley. The ride isn't a bonafide hot air balloon, but its a great Cali alternative to the authentic rides across the Serengeti.
Annual Events at the Safari Park
The San Diego Zoo hosts popular family-friendly events throughout the year for the public to come and enjoy. Get down like a party animal at one of the Safari Park's best events:
Breakfast With Tigers
Varying dates
What's better than rising and shining with the world's biggest big cat? Nothing, really. The San Diego Zoo Safari Park offers an exclusive buffet breakfast before opening where guests can enjoy views of the animals with a smaller crowd. The breakfast also includes a keeper talk and enrichment session with the animals.
Tickets vary in cost for members and non-members of the zoo. Along with tigers, there are also breakfast options with kangaroos, elephants, and a holiday option with Santa.
Oktoberfest and Brew Fests
Varying dates
You may want to leave the kids at home for this collision of brews and nature. The safari park has hosted multiple beer-centric events, from fall Oktoberfest-inspired events to spring festivals with local breweries. Brew dinners are also held throughout the year, which includes special animal shows, a four-course meal, and exclusive local craft beer pairings.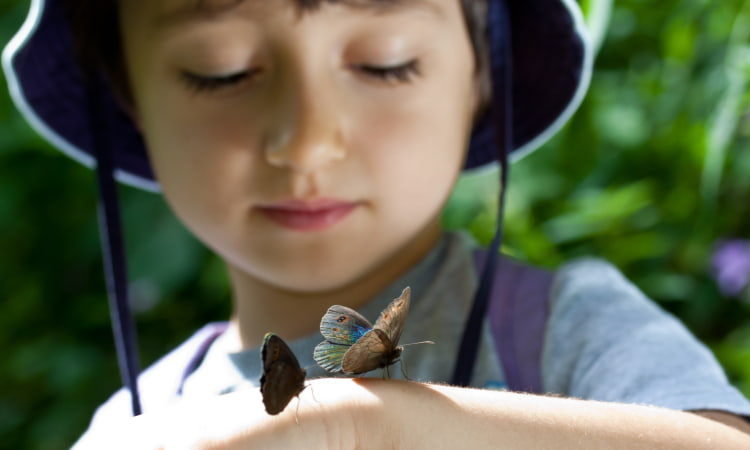 Butterfly Jungle
Spring
This annual event brings a vibrant experience to the safari park. Walk through the park's greenhouse filled with thousands of butterflies varying in species, shape, and size. Take photos, feed the butterflies approved treats, and try to identify as many as you can.
Butterfly Jungle also comes with breakfast and dinner viewings for members and nonmembers for an additional cost.
Dia de Los Muertos
Fall
The Dia de Los Muertos celebration at the San Diego Zoo Safari Park is one of the most culturally-rich events the zoo has to offer. This multi-day extravaganza has something for everyone. From face painting and special snacks for the kids to margaritas and mariachi music for the adults, you don't want to miss this special occasion. During the celebration, the park also offers bilingual animal shows and an African tram ride in Spanish.
Reserve a Charter Bus to the San Diego Zoo Safari Park
Your comfortable group transportation to the San Diego Zoo Safari Park is just a phone call away! Plan your day at Escondido's top attraction while professionals handle the driving and transportation for you. Enjoy your day among the lions, tigers, elephants, and other safari critters with GOGO Charters behind the wheel. Call us at (619) 312-4991 to get a personalized charter bus quote.
Rent your charter bus now:
You may have seen us featured in: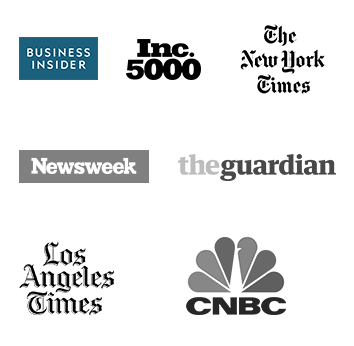 Latest
Blog Posts