The GOGO Charters Guide to Traveling on a Charter Bus with Kids
At GOGO Charters, we're no stranger to planning and accommodating field trip transportation for grade schools, high schools, youth groups, and scout troops. Whether you're headed into a busy city for a museum visit or traveling into the wilderness for a day at a national park, you'll want reliable transportation that can keep the group all together and comfortable. Unlike a school bus, a charter bus can come with entertainment options, an onboard restroom, and plenty of storage space to maximize comfort during the journey. We can help you find the perfect transportation for making your next adventure with kids a whole lot easier.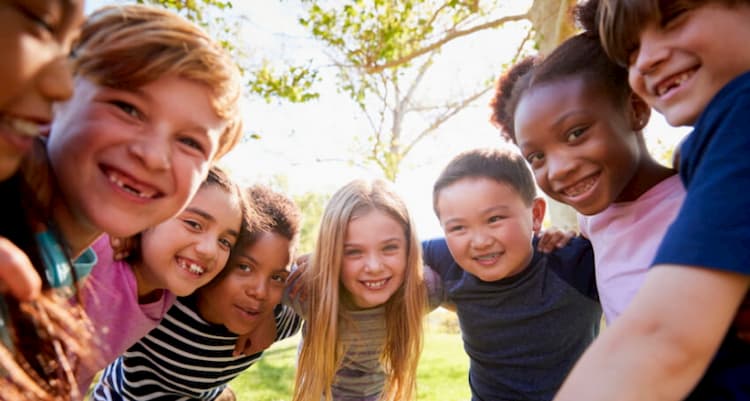 We know what you're thinking: traveling with kids is not much to look forward to. Young ones can have low patience and high energy. Add in the adrenaline and excitement of a field trip and you could have a rowdy bunch of adorable monsters on your hands.
But what if we told you there's a way to make traveling with kids on a charter bus painless and even fun? Here are a few tried-and-true tips for keeping kids happy and well-behaved on your next trip:
1.   Request a Bus with Onboard Entertainment
Entertain kids during the journey for a quiet and easy ride. When you call GOGO Charters at 1-855-826-6770, ask us to pair you with a charter bus that has TV monitors, a DVD player, WiFi, and power outlets.
Before your trip, ask your group to bring in some of their favorite movies or television shows on DVD. Then, you can all vote on what to watch during your trip. Plan to have enough entertainment to fill the time during the ride there and back. All you need to do is press play!
And for anyone unhappy with the crowd favorites? Let them log on to WiFi on their smartphones or portable gaming devices. They can use the power outlets in each seat to keep juiced up and entertain themselves for the ride.
2.   Get Everyone Involved with Games
Want to work on building teamwork and community while on the road? Plan for everyone to play games together or in small groups. Here are a few of our favorites:
License Plate Game. This is an ongoing game you can encourage kids to play throughout the journey. Give each kid a list with all 50 U.S. states, and see who can find the most license plates from the states on the list. Put them in teams so two pairs of eyes can be on the lookout.
Travel Bingo. Create your own bingo card filled with common things you'd see on a road trip. Add things like a motorcycle, a car in the breakdown lane, wild deer, or a discarded shoe (more common than you'd think!). Laminate the cards and hand them out with dry erase markers at the beginning of the trip. Make sure to bring a prize for the winner! We recommend a trinket from the gift shop if your destination has one.
A classic questions game is a great way to foster some friendly competition. Split the group into 2 teams or let them pair up and answer questions from a long list of trivia questions or packs of trivia cards. If you're playing with older kids who have smartphones, get them involved with an app like Kahoot!. They can download the app on their devices to answer questions.
Chain Game. Choose a topic (like fruit, movies, or cities) and select someone at the front of the bus to start with an answer (like "apple," "Frozen," or "Boston"). The second person will need to repeat the chain then add another unique word in the category (for example, "Apple. Banana" or "Frozen. Toy Story.") Keep a timer on hand, because each person only has 30 seconds after reciting the chain to add a new word. The chain is broken when a player can't correctly recite the chain or think of a word to add.
If spotting and word games won't fill the time on a longer trip, you can make a minor investment in some board games or card games:
Board Games. Playing a mini magnetic board game is a classic way to pass the time while traveling. You can find packs of 12 on Amazon which include checkers, chess, and snakes and ladders.
Card Games. You can also bring a traditional deck of cards for Go Fish and Old Maid, or purchase a few card games to hand out for the ride. Kids will love Apples to Apples, What Do You Meme?, and Exploding Kittens.
Need more ideas for how to get your group of kids involved? Check out our blog post about 10 really fun games to play on a charter bus.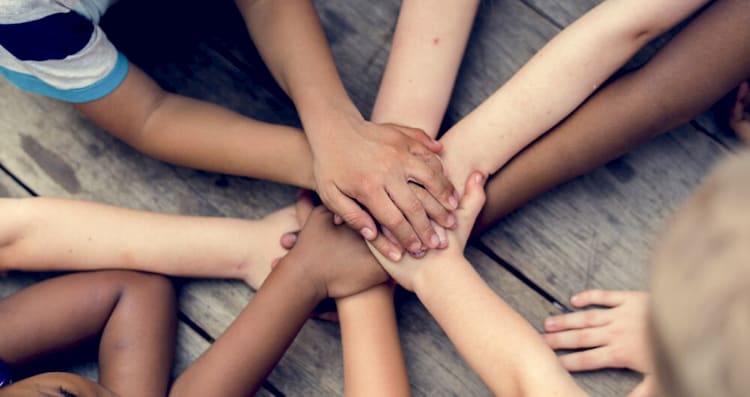 3. Pack a Variety of Tasty Snacks
Even if your trip is just a quick journey to a local museum, you'll want to be stocked on snacks and drinks for kids of all ages. Make use of overhead storage space and bring a cooler filled with water bottles, juice boxes, and fresh fruit like apples or clementines. You can also pre-package a goodie bag for each child with tasty yet healthy snacks like pretzels, popcorn, or trail mix.
4.   Request a Bus with an Onboard Restroom
If you're traveling with young kids, it's highly recommended you rent a charter bus with an onboard restroom. Little ones are notorious for being needy and having small bladders—especially if they've enjoyed too many juice boxes. An onboard restroom will provide peace of mind for any restroom emergencies.
You can also use the restroom to handle any sudden illness with ease, and use the sink to clean up small spills or messes. It will come in handy if you're not close to a convenient rest stop and can't pull over.
5.   Add Interesting Rest Stops to Your Trip Itinerary
In lieu of having a bus with an onboard restroom, or if you have a long journey ahead, add some rest stops to your itinerary. Plan to pull over every two to three hours to allow passengers to use the bathroom, stretch their legs, or stock up on snacks. Teenagers will be excited to see a Starbucks or grab a pair of headphones at the gas station convenience store if they forget theirs at home.
You can also use this time to introduce kids and teenagers to a new point of interest or scenery. If your trip is a multi-day excursion with a full days of travel planned, stop for 45-minutes to an hour at a halfway point. Look along your route to find unique roadside attractions like farms, obscure museums, or a local restaurant that can accommodate large groups.
If there's nothing particularly unique along your route, a state visitor's center or scenic overlook will provide added value to your trip. Let kids enjoy stretching their legs and getting fresh air while they enjoy beautiful scenery or peruse the visitor's center gift shop.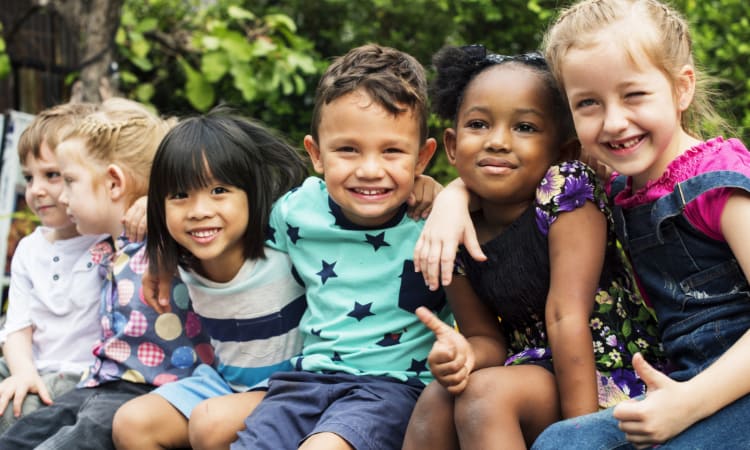 Rent a Charter Bus with GOGO Charters
Armed with onboard entertainment, tasty snacks, and a list of fun and engaging games, you should be ready for your next trip with a group of kids. If you're interested in renting a charter bus for a field trip or school outing, call our reservation specialists at  1-855-826-6770. We can provide you with a free, no obligation quote, and find the perfect transportation to make traveling with kids a fun and stress-free experience!
Do you need to rent a charter bus?
Do you need a long-term shuttle service?
We offer contracted shuttle services for businesses, schools, hotels, and more. Contact our experts at 1-844-897-5201 to discuss your long-term transportation plans.