Here are just a few of the companies we've worked with: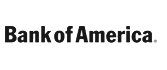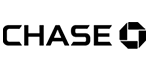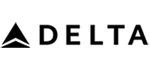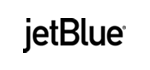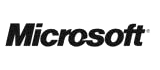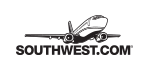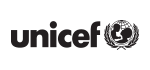 About the Art Institute of Chicago
CALL 1-855-826-6770 FOR CHARTER BUSES TO THE ART INSTITUTE OF CHICAGO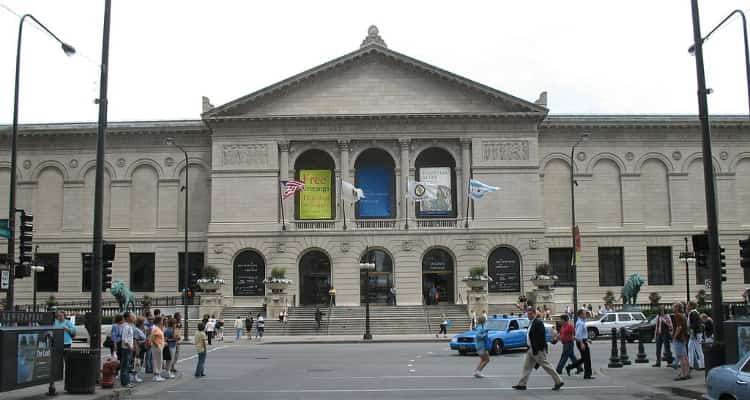 Located in Grant Park, adjacent to the iconic Millennium Park, the Art Institute of Chicago sits as one of the city's most recognizable landmarks. With its arched entrances, Beaux-Arts style architecture, and bronze iconic lion statues, the popular cultural education center attracts thousands of guests every day.
The world-renowned institution is continuously ranked as one of the best museums in the country among the likes of the Met in New York City and the Museum of Fine Arts in Boston. Whether you're a group of contemporary art lovers or Impressionist enthusiasts, you'll have more than enough to explore at the Art Institute of Chicago.
Quick Facts About the Art Institute of Chicago
The Art Institute of Chicago was founded in 1879 and has been a cornerstone in Grant Park since 1893.
The museum's current main building was designed by architects Shepley, Rutan and Coolidge for the 1893 World's Columbian Exposition. The most recent addition to the Modern Wing was designed by famed deconstructionist Renzo Piano.
Not only is the Art Institute a museum, but it also includes a prestigious art school, the School of the Art Institute of Chicago (SAIC), and an extensive art history and architecture library system: Ryerson and Burnham Libraries.
At over one million square feet, the Art Institute of Chicago is the second-largest art museum in the country after the Met.
Over 1.5 million people visit the Art Institute of Chicago every year.
With more than 300,000 works in its permanent collection, the institute also has one of the largest collections of Impressionist and Post-Impressionist works outside of France.
How to get there
The Art Institute of Chicago is centrally located right off of Lake Michigan's coastline in Chicago's popular Grant Park. Although its central location means it's close to other popular locations like Millennium Park, Navy Pier, Willis Tower, Shedd Aquarium, and so much more, this means the area is susceptible to frequent traffic backups.
South Michigan Avenue is busy throughout the day, but it's one of only two entrances to the Art Institute. You can also enter from the Modern Wing Entrance on East Monroe Street, which is accessible from Michigan Avenue or Columbus Drive.
Parking at the Art Institute of Chicago
Finding a place to park in Chicago can oftentimes be compared to finding a needle in a haystack. As the third most-populous city in the country and one of the most-visited locations in the Midwest, Chicago is bound to see plenty of traffic congestion and a shortage of parking options.
Smaller vehicles can park at one of the public garages surrounding Grant Park and Millennium Park. There are also several privately-owned parking lots that offer flat rate parking and hourly parking options through SpotHero.
The following garages offer the most accessible covered parking options to the museum. We'd highly recommend purchasing your parking online ahead of time. Drive-up parking rates are generally more expensive in these garages. Pre-purchased weekend parking starts at around $12 to $14 for up to an hour.
Grant Park South Garage
Address: 325 S Michigan Ave, Chicago, IL 60604
Phone: (312) 922-1156
Grant Park North Garage
Address: 25 Michigan Avenue, Chicago, IL 60602
Phone: (312) 443-1533
Millennium Park Garage and Millennium Lakeside Garage
Address: 5 S. Columbus Dr. Chicago, IL 60601
Phone: (312) 616-1544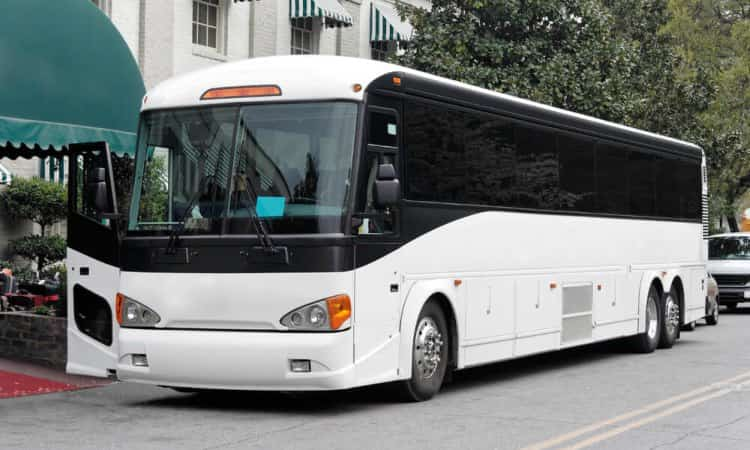 Group Transportation to the Art Institute of Chicago
An easy way to avoid the struggle and cost of parking multiple vehicles at the Art Institute is by renting a charter bus in Chicago with GOGO Charters! Instead of having multiple packed cars taking your group to the museum, you'll travel as a cohesive unit in one comfortable, modern motorcoach.
Renting a charter bus to Chicago is an efficient way to get around town for groups traveling locally or even from nearby major cities like Milwaukee and Indianapolis. You'll have a professional driver behind the wheel for your next field trip, community organization outing, or even private tour to the Art Institute of Chicago.
There are several designated loading zones for motorcoaches around Chicago. Your group can be dropped off on Upper Randolph Street or Monroe Street, right across from Grant Park where the museum is located. After your group is safely dropped off, your motorcoach driver can park at the Soldier Field/Museum Campus Adler Lot for around $35.
Additional motorcoach parking can be reserved at McCormick Place and Navy Pier. It's highly recommended that motorcoach parking is pre-registered online ahead of time to avoid full lots, especially during popular visiting times like the summer.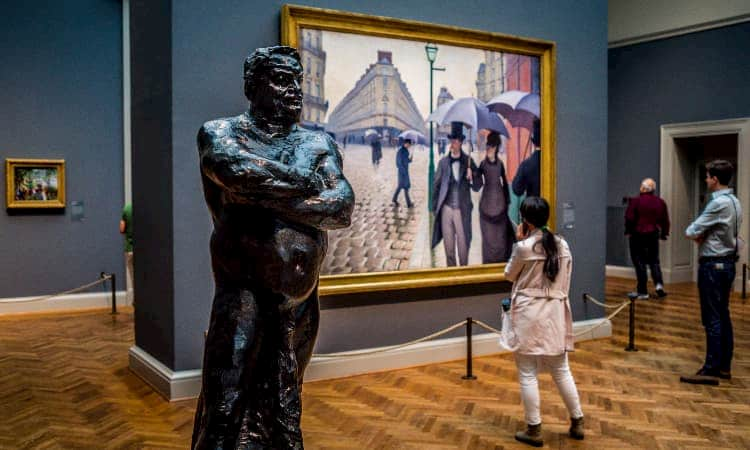 Art Institute Admission and Hours
The Art Institute of Chicago is open every day from 10:30am to 5:00pm with extended hours until 8:00pm on Thursdays. The museum is closed on Thanksgiving, Christmas, and New Year's Day.
Admission to the Art Institute of Chicago is a tiered system with General Admission, Chicago Resident prices, Illinois Resident prices, and Fast Pass tickets.
General Admission for non-Illinois residents:
Adults - $25
Seniors (65+) - $19
Students - $19
Teens (14-17) - $19
Children - FREE
Chicago Residents with a valid ID will receive a $5 discount off general admission while other Illinois residents will receive a $3 discount. Children under 14 will always receive free admission to the Art Institute of Chicago while Chicago teens (14 -17) also enjoy free admission.
All general exhibitions and permanent collections are available with general admission. Special exhibitions and events require an additional ticket for $7. Fast Pass tickets can also be purchased for an additional $10-15 to bypass long admission lines and access to some non-ticketed galleries and exhibitions.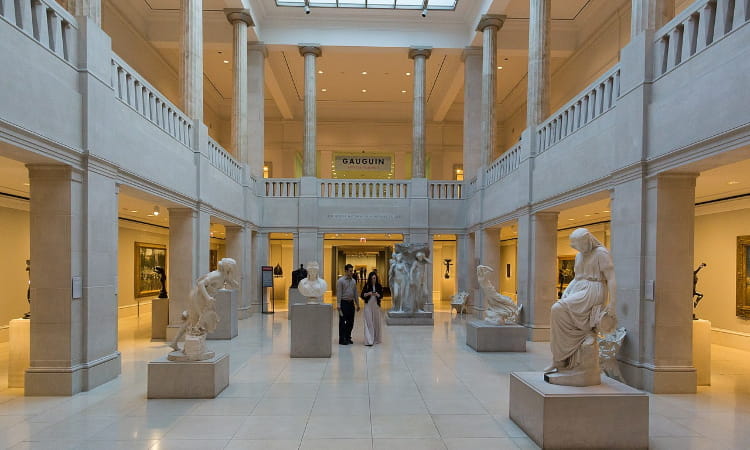 Free Hours at the Museum
Illinois residents can take advantage of free admission to the Art Institute every Thursday from 5:00 to 8:00 p.m. You must present a valid ID for admission during these special hours.
Group Tours Options
The Art Institute offers a variety of tour options for groups of all ages. Groups of adults or university students of 15 or more people can request a guided group tour at least 21 days in advance.
Your group can choose from an audio-guided tour, an educator-led guided tour, or a slideshow lecture with your tour. There are several topic options for your group tour, ranging from Highlights of the Art Institute to more specialized routes focused on Modern Art, Asian Art, and more.
Chicago CityPASS
Planning a big trip to see all of Chicago's popular landmarks? Consider buying a Chicago CityPASS to save a few bucks on admission to each attraction.
The CityPASS offers an all-in-one admission to the Shedd Aquarium, SkyDeck Chicago at Willis Tower, the Field Museum, Adler Planetarium OR the Art Institute, and the Museum of Science and Industry OR the 360 Chicago Observation Deck.
Adult CityPASS Chicago tickets are $108 while children are $89. Guests that choose the Art Institute will be given an upgraded Fast Pass rather than general admission ticket.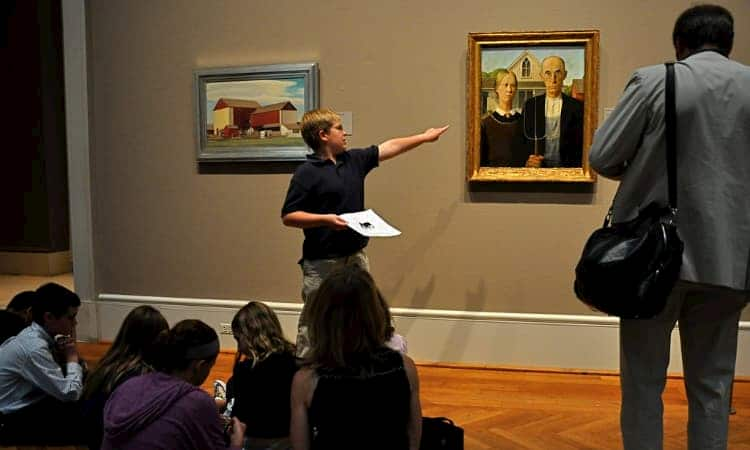 Field Trips to the Art Institute
Education is a major part of the Art Institute of Chicago's mission. Local school groups and even out-of-town schools will learn so much from the more than 5,000 years of art available at the museum's galleries.
Guided school tours are available to school and summer groups like camps, churches, and community organizations. Tours must be scheduled at least two weeks in advance.
The docent-led tours are curated to stimulate and educate different age groups ranging from first grade all the way to high school seniors. Your school can choose from a diverse range of tour options including Museum Introduction Tours that explore the museum's overarching themes and Specialized Tours that focus on specific art eras, movements, and regions.
Teachers may also schedule a self-led tour through the galleries for their school group. Keep in mind that the museum reserves a 185 student maximum for tours, with some specialized and studio tours having a lower limit.
No matter how big your school group is, GOGO Charters has a better transportation solution for your students than an uncomfortable yellow school bus. A charter bus will give them a much better travel experience! Rather than being stuck in Chicago traffic in an old school bus, opt for a charter bus with WiFi, televisions, and entertainment systems to make the drive that much more painless.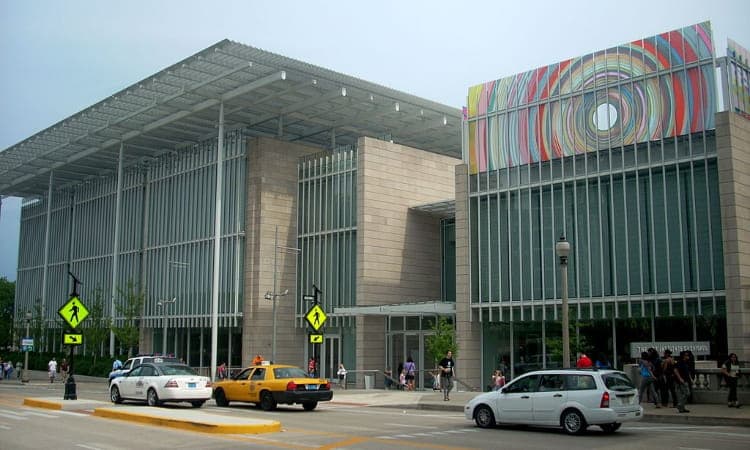 Tips for Visiting the Art Institute of Chicago
Prioritize your must-visit exhibitions: Seeing everything at the Art Institute is a lofty feat and some visitors may actually be a bit overwhelmed. Go in with a game plan of what exhibitions and galleries interest your group the most.
Give yourself time: Even if you only pick a few exhibits that your group cares to see, give yourself at least 2 - 3 hours in the Art Institute. This is enough time to explore the most popular exhibits. If you're looking to explore the entire museum, plan to spend at least half a day there.
Take photos: The Art Institute encourages non-flash photography for personal, non-commercial use. Immortalize your visit with images of iconic art like Grant Wood's American Gothic, The Great Wave by Hokusai, Nighthawks by Edward Hopper, The Old Guitarist by Picasso, several pieces by Van Gogh and Monet, and so much more.
Leave large bags on your charter bus: Small purses and personal items may be brought into the galleries. Bags larger than 13 x 17 x 4 inches must be checked for a $1 fee per item at the museum's checkroom.
Sketch away: Groups of artists are welcome to sketch in the galleries. Pencils and pads no larger than 13 x 17 inches are welcome in the galleries. Just be sure your sketching isn't in the way of visitor foot traffic. Check with a security guard to ensure your group is in an appropriate place to set up a sketching area.
No food, drinks, or selfie sticks please: To preserve the delicate nature of many of the museum's pieces, food and drinks are not permitted in the galleries. Selfie sticks are a less common issue, but it's recommended that you leave those at home too.
Enter through the Modern Wing on busy days: If you're visiting the museum during a packed day, consider entering through the Modern Wing on Monroe Street. It's generally less busy than the main entrance on busy S Michigan Avenue.
Join a free, public tour: The museum offers free gallery talks open to the public every day. Join one of the one-hour guided tours and learn about the museum's highlights. Check out the Art Institute's event page to see what upcoming talks are scheduled.
The Art Institute of Chicago's Permanent Collection
With over 300,000 works of art from 5,000 years of history across 11 curatorial departments, the Art Institute of Chicago has a lot to offer in its permanent collection.
If you're pressed for time or want to visit some of the more popular galleries, be sure to push these Art Institute collections to the top of your list: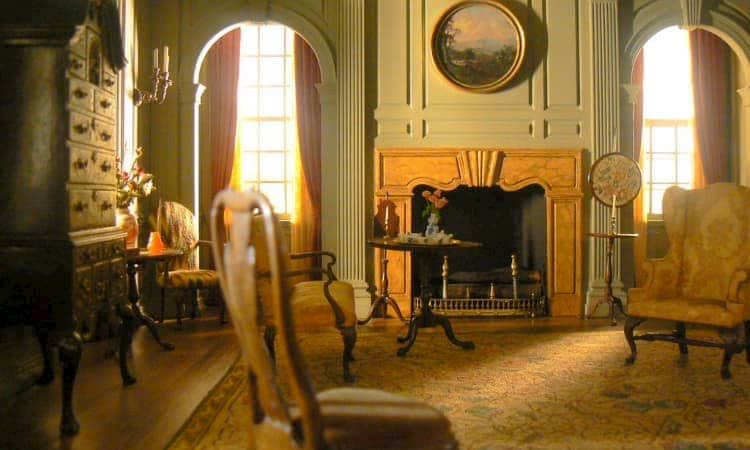 Thorne Miniature Rooms
Lower Level, Gallery 11
Narcissa Niblack Thorne or Mrs. James Ward Thorne created a series of intricate miniature rooms between 1932 and 1940 now referred to as the "Thorne miniature rooms." 68 of the 99 rooms are located at the Art Institute of Chicago. Some of the rooms are based on actual rooms built at a 1:12 scale, while others are replicas of period rooms like Late Tudor and Japanese Traditional eras.
Chagall's America Windows
First Level, Gallery 144
Marc Chagall's America Windows is among the most popular pieces in the museum. The stained-glass windows are beautiful in their own right but became even more famous with a cameo in the film Ferris Bueller's Day Off. Your group will find these stunning backlit windows available for viewing on the institute's first level.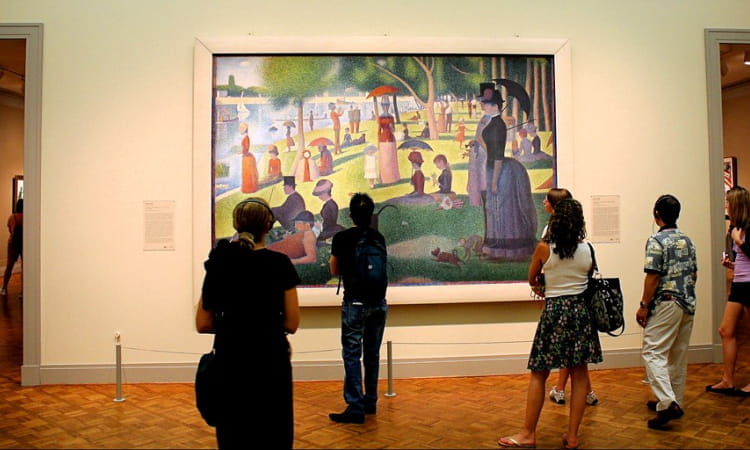 Impressionism
Second Level, Galleries 201, 225-226, 240-243
The Art Institute's Post-Impressionism and Impressionism galleries are part of what makes it such a popular and world-renowned institution. Here, you'll find work from European masters like Georges Seurat, Vincent van Gogh, El Greco, Claude Monet, Paul Cézanne, Edgar Degas, Édouard Manet, Rembrandt van Rijn, Pierre-Auguste Renoir, Paul Gauguin, and many others. Admire famous pieces like A Sunday on La Grande Jatte by Seurat, Water Lilies and Stacks of Wheat (End of Summer) by Monet, and Self-Portrait by van Gogh.
Medieval and Renaissance Art, Arms and Armor Collection
Second Level, Galleries 235-239
Few museums give guests the opportunity to view and learn about authentic medieval and Renaissance armor. The Art Institute has a diverse collection of armor dating back as late as the mid-1400s. From jousting and tournament armor to field armor and cavalry gear, there's a little bit of everything in these galleries. There are immaculate pieces of decorative full body armor for parades all the way to flintlock pistols and axes from the 1600s.
Contemporary Art
Second Level, Galleries 288-299
The Contemporary Art galleries focus on art between the latter half of the 20th and 21st century. Lovers of pop art, abstract art, and expressionism will be more than pleased with the selection of work in the contemporary section. You'll find work from the modern masters like Andy Warhol, Joan Mitchell, Roy Lichtenstein, Keith Haring, David Hockney, and more.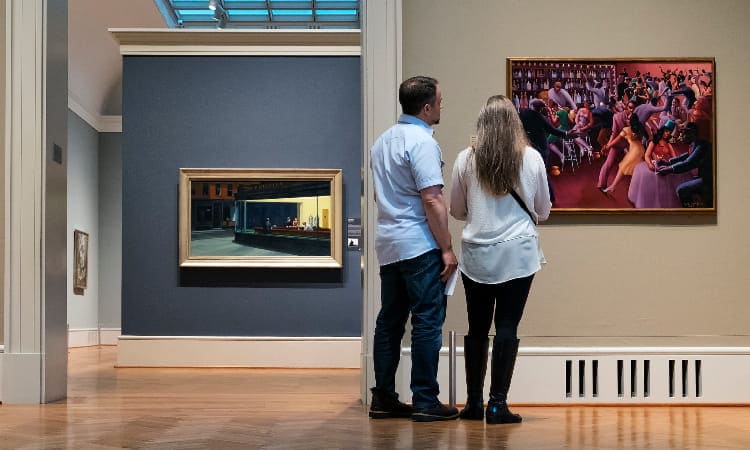 Modern American Art, 1900-1950
Second Level, Galleries 261-265, 271 -273
Ranging from the 18th century to the mid-20th century, the Modern American Art section has some of the biggest modern names in art between the United States and Latin American countries. Popular works include a lovely selection of pieces like Sky above Clouds IV and Cow's Skull with Calico Roses by Georgia O'Keeffe, The Weaver by Diego Rivera, American Gothic by Grant Wood, Nightlife by Archibald John Motley Jr., and Nighthawks by Edward Hopper.
Modern Art
Third Level, Galleries 389 - 399
Unlike the Modern American Art section, these galleries focus on international artists between 1900 to 1950. If Pablo Picasso is one of your favorite artists, you'll be happy to find some of his most popular works here, including The Old Guitarist. Along with several of Picasso's works, you'll see a selection from Vasily Kandinsky, Marc Chagall, René Magritte, Salvador Dali, and Henri Matisse.
Events at the Art Institute of Chicago
As such an important part of the local, national, and even international art sphere, the Art Institute of Chicago hosts a variety of events throughout the year that promote community learning and growth.
There are workshops that the public can pre-register to attend, live film screenings and performances, artists talks, and guided gallery talk tours.
Before planning your trip to the museum, be sure to check out the Art Institute's event page to see what special event or talk they may have planned.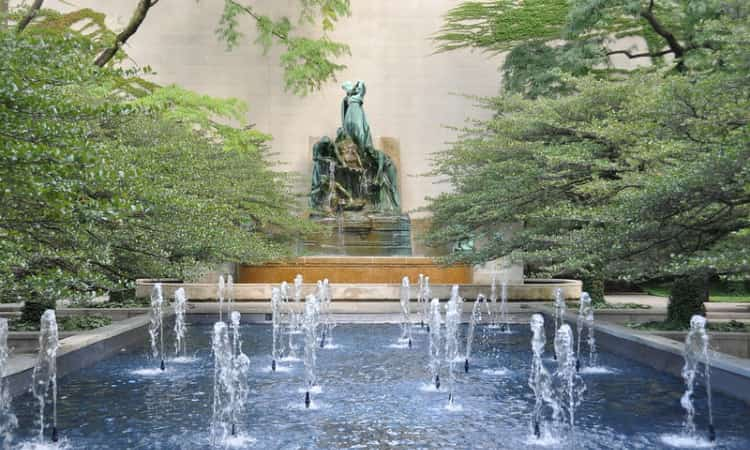 Private Event Spaces at the Art Institute
Does a hotel ballroom sound a bit boring for your wedding venue? How about planning your wedding at one of Chicago's most beautiful landmarks? The Art Institute of Chicago offers a variety of rental spaces for special events like wedding ceremonies and corporate functions.
The Modern Wing has sleek and elegant spaces like the Pritzker Garden and Griffin Court, while the Rubloff Building can add a vintage flair with space like the classic Chicago Stock Exchange Trading Room.
If you're planning a large and lavish wedding or corporate soiree at the Art Institute of Chicago, choose GOGO Charters for your guests' transportation to the event. We'll match you with an efficient fleet of wedding shuttles or corporate charter buses to keep your event running smoothly.
Simplify Group Transportation to Chicago's Best Museum
Make your next trip to the Art Institute of Chicago a simple one with GOGO Charters Chicago. We want your group to focus on the destination and the wonderful art that awaits you while we handle all the transportation logistics. Call us today at (312) 546-3925 to receive a personalized charter bus quote around Chicago.
Rent your charter bus now:
You may have seen us featured in: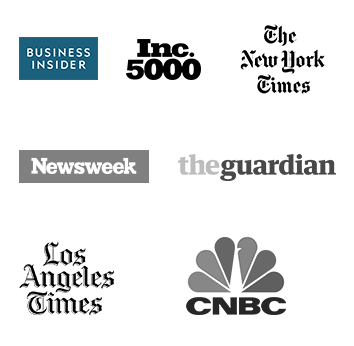 Latest
Blog Posts