Rent a Bus for Your Private Event in Detroit
Heading into Detroit for a group trip? With GOGO Charters, group transportation is a breeze. We charter buses ranging in size from 18-passenger minibuses to 56-passenger full-size charter buses, meaning we can easily find a coach that's perfect for you. Whether you're traveling in from across town or across states, we've got you covered.
Book with us and choose from premium amenities such as plush reclining seats, lots of legroom and storage space, televisions, DVD players, WiFi, and more. If you have questions about other amenities or which bus type is best for you, give our reservation specialists a call at 1-855-826-6770. We're available 24/7 for all of your booking needs!
CALL 1-855-826-6770 FOR YOUR PRIVATE BUS IN DETROIT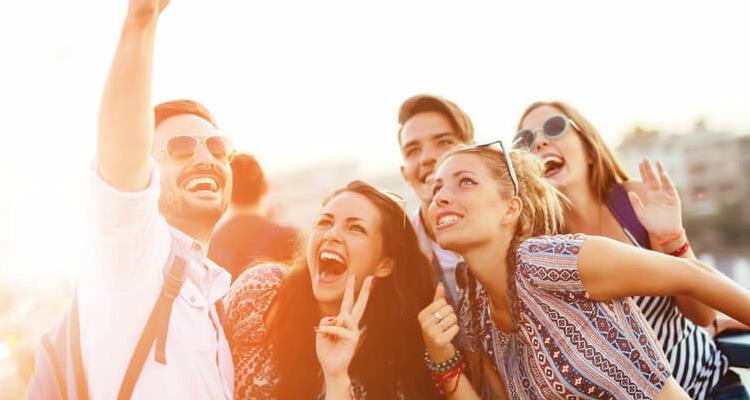 Charter a bus to save money on airfare on your next trip to Detroit. You'll enjoy all of the amenities listed above, plus you won't have to wait around at baggage claim or spend time going through security. Your bus will arrive at your designated pickup location and transport you right to your hotel or other venue in Detroit. Without the hassle of getting through the airport, you'll enjoy your road trip while you're able to chat with your group, watch a few movies, or browse the internet on your bus.
If you prefer to fly, we'll be your personal airport transfer service from Detroit Metro Airport or any local nearby airport. Don't wait around for public transportation services or split up your group with rideshare apps; your bus will arrive when you're ready and take you directly to your final destination on your time.
During your stay, your private bus from GOGO Charters will be your personal transportation service. Don't rely on unpredictable public transportation or rideshare apps; we'll start your day from your hotel and make sure you travel safely to restaurants, museums, landmarks, and other destinations. When you're ready, we'll bring you back to your hotel each night on your time. Wherever you go, you'll be in control.
Take a More Comfortable Field Trip
Instead of relying on old, uncomfortable school buses, rent a modern, comfortable coach for your next field trip. With models as large as 56-seater charter buses, you can travel comfortably with all of your students, chaperones, and staff, enjoying amenities such as reclining seats and WiFi. You'll also eliminate unnecessary stops with on-board restrooms and keep your students entertained throughout your journey with televisions and DVD players.
Hop in your bus and head over to the Outdoor Adventure Center. Your bus will be ready and waiting for you when it's time to head out, providing safe and reliable transportation for your field trip.
Church Trips with a Bus
Rent a bus for your next church trip and enjoy a relaxing ride into or out of Detroit. Private buses are perfect for mission trips, choir tours, conventions, retreats, or even just a visit to a neighboring church or restaurant. You'll enjoy comfortable amenities such as air conditioning, televisions with DVD players, and reclining seats while you socialize and let your driver do the navigating.
Schedule a retreat at the Faholo Conference Center and let your coach act as your personal transportation service to and from your retreat. Your bus will make as many or as few stops as you like, ensuring a comfortable and efficient trip.
Family Reunions Made Easy
Let us streamline your family's transportation at your next reunion. When your whole family is involved, transportation can get tricky. Don't stress about splitting your family among multiple cars or worrying about that one person who's always late. Rent a bus to secure safe, reliable transportation for your whole family! Your bus and driver will stay with you throughout your entire trip. You'll be guaranteed reliable transportation to parks, museums, or restaurants, with your bus always operating on your time.
Simplified Group Travel with GOGO Charters
With experience transporting over 1 million satisfied customers across 5 million miles with 0 accidents, we're your #1 choice for large-scale transportation for your group. Whether you're coming to Detroit for a private event, sporting event, corporate trip, or wedding, we'll secure the perfect bus for you. Call our reservation specialists 24/7 at 1-855-826-6770 for easy booking and exceptional customer service!
Rent your charter bus now:
1-855-826-6770
You may have seen us featured in: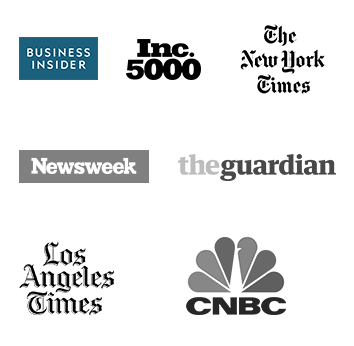 Helpful Bus
Rental Resources
Latest
Blog Posts