Rent a Bus for Your Wedding in Detroit
There are many details to stress over while planning a wedding, but guest transportation doesn't have to be one of them with GOGO Charters. With access to 3,000 buses in over 300 cities, GOGO Charters has the experience to handle all your wedding transportation needs in Detroit.
Available upon request, buses come with a variety of high-end amenities such as WiFi, power outlets, TVs, onboard restrooms, and more to keep passengers comfortable the whole ride. No matter how big or small your group is, we can help match you with a minibus that holds 25 passengers, a full-sized charter bus that carries 56 passengers, and anything in between . As the experts who wrote the complete guide to charter buses, you can trust us to find the perfect bus for your group.
Simplify your wedding transportation needs today by calling us at 1-855-826-6770. Our reservation specialists are available 24/7 and can offer you a last-minute bus rental in just 2 hours!
CALL 1-855-826-6770 FOR WEDDING BUSES IN DETROIT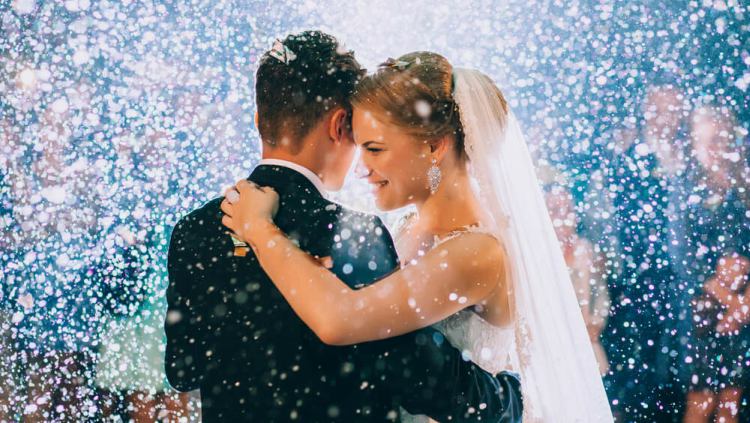 Simplify Your Wedding Transportation with GOGO Charters
If you have a lot of out-of-town guests coming from one place, arrange for a bus to shuttle them. Often, expensive airfare, missed flights, and long distances can prevent guests from being able to attend your wedding. However, if you provide a personal coach or minibus, your driver will pick them up from their hometown and bring them to Detroit for your wedding. You can even plan a route to pick up guests in numerous cities along the way. Your guests will appreciate the opportunity to sit back and relax while avoiding navigating unfamiliar streets and traffic.
If guests are traveling by plane at the Detroit Metropolitan Airport, let GOGO Charters be their personal airport shuttle. Their driver can drop them off at their hotel, local tourist attractions, restaurants, your rehearsal dinner, and any other destination on your itinerary. Your guests will be able to sit back and enjoy the city after a long and stressful flight.
After months of planning, fully enjoy your big day by letting GOGO Charters handle all your wedding day transportation. Ensure your guests arrive on time without a single stress in your own personal shuttle service. Without the hassles of depending on Detroit's complex public transportation, carpooling, or rideshare apps, your guests will arrive to your wedding safely, on time, and ready to celebrate your union.
Are your ceremony and reception located at different venues? Transportation can get even more hectic, especially with out-of-town guests who may not be familiar with the area. If your ceremony is at the Victoria Wedding Chapel and your reception at the Colony Club, guests may have trouble finding each venue in time, meaning some may not even show up at all. Provide a bus to shuttle guests from their hotel to each venue on time. Your guests will be able to sit back, relax, and fully enjoy all the wedding festivities without a single worry of driving.
Stress-free Travel on Your Wedding Day
Don't let your guests be the only ones enjoying stress-free wedding transportation on your big day! Take a minibus with your wedding party and photographer. You'll be able to spend some quality time with your closest friends before your eventful day while your driver handles the rest.
Take your wedding shuttle to your reception after the ceremony to get the celebration started as soon as possible. You can enjoy drinks, music, party games, and more without a single worry of transportation. Your driver will ensure you arrive safely and on time for your grand entrance as newlyweds.
Travel by Bus for Your Engagement Party
Are your friends finally engaged? Time to celebrate with a minibus! Your whole group will enjoy the festivities on your spacious and modern shuttle bus rental without having to nominate a designated driver, carpool, or rely on rideshare apps. Visit a restaurant and brewery like Granite City Food & Brewery for a celebration your friends will surely not forget.
Shuttle Bridal Shower Attendees in a Minibus
For a daytime event like a bridal shower, your bride-to-be and guests will feel completely pampered with a private shuttle bus rental. Enjoy brunch and gifts at the Townsend Hotel. Your driver will happily pick guests up from their homes or a designated location and bring them back, allowing the whole group to enjoy the festivities safely.
Upgrade to a Minibus for Your Bachelor or Bachelorette Party
Detroit is the perfect city for your soon-to-be-married friend's last big night out before the wedding. Don't limit your group with a limo-- rent a minibus instead for more room for everyone. Your driver will happily take you barhopping to local bars like Townhouse or to a show at the Fillmore. Your group will enjoy the chance to socialize and enjoy all the activities while your driver handles all the transportation logistics.
Choose a Reliable Bus Rental Company for Your Wedding
Wedding transportation is easy when you rent through GOGO Charters. With services in over 300 cities, we can take your group anywhere you need for wedding parties and other events. Sit back, relax, and enjoy the celebration while you leave the traffic and traveling logistics to us!
We help groups of all kinds travel for a wedding shuttle service, corporate events, sporting events, and other private events with the perfect bus. Call today at 1-855-826-6770 to speak to a reservation specialist for a fast and easy quote!
Rent your charter bus now:
1-855-826-6770
You may have seen us featured in: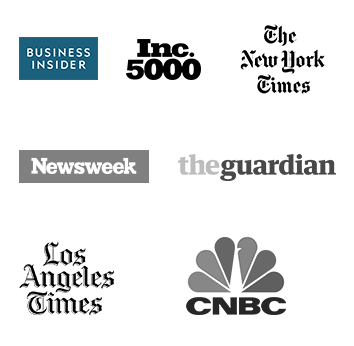 Helpful Bus
Rental Resources
Latest
Blog Posts